Top Malayalam actors, 2010
Last updated on: December 13, 2010 18:08 IST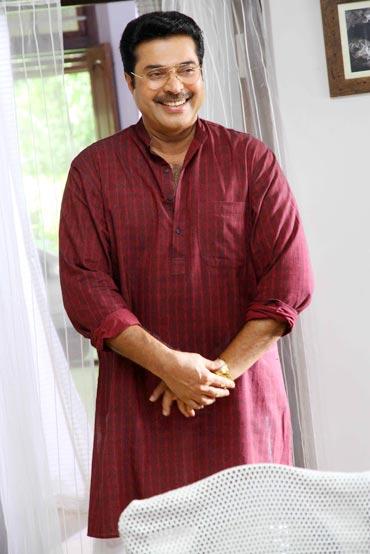 It is a man's world, at least in the Malayalam film industry. Gone are the days when actresses performed magically on the screen, and the overall quality of films has been appalling of late. It's also become routine for every film to focos solely on the hero.
Still, there have been some nice performances in Malayalam films in 2010. Here, we take a look at some of the industry's top actors and how they've fared this year.
Before we begin, a few honourable mentions, for actors like Thalivasal Vijay (Yugapurushan), Kunchacko Boban (Elsamma Enna Aankutty) and Suresh Krishna (Kutty Sranku). While these actors were brilliant in their roles, they just barely missed the list.
Mammootty
He thrilled the masses with films like Pokkiri Raja, but 2010 was the year Mammootty proved, with his performances in Shaji N Karun's Kutty Sranku and Ranjith's Pranchiyettan & The Saint, why he is regarded among the best actors in the country. While the character of the Sranku (boat driver) required subtlety, the other had him with a rather humorous Thrissur slang. He also experimented with his looks to suit the character.
Mohanlal
Last updated on: December 13, 2010 18:08 IST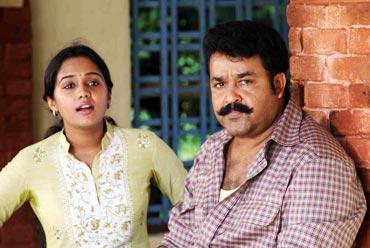 As a lorry driver with a past, Mohanlal came up with another amazing performance in Shikkaar. The role required him to be non-glamorous and to put in lot of physical strain. But for, this powerhouse performer, it was another opportunity to prove his genius.
Still, it was a rather disappointing year for the superstar, with most of his films failing to create much of an impact at the cash registers. In the forthcoming film Kandahar, he will once again put on the soldier's gear to become the hugely popular Major Mahadevan and save lives on a hijacked plane.
Prithviraj
Last updated on: December 13, 2010 18:08 IST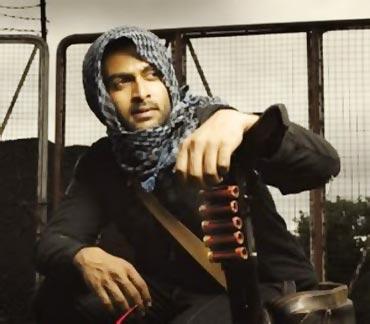 Was Anwar a hit or a flop? The debate rages on today, but the initial numbers that the film managed to garner were quite astounding. Prithviraj may have more flops than hits, but he has carved out a niche for himself and nobody doubts that he is an established young superstar.
He attained national attention with Mani Ratnam's Raavanan, in which he romanced the gorgeous Aishwarya Rai. His time is all booked at the moment, with new projects being announced almost every other day. He has already become a producer with Santosh Sivan's Urumi. Now, there's word that he has plans to become a director!
Indrajith
Last updated on: December 13, 2010 18:08 IST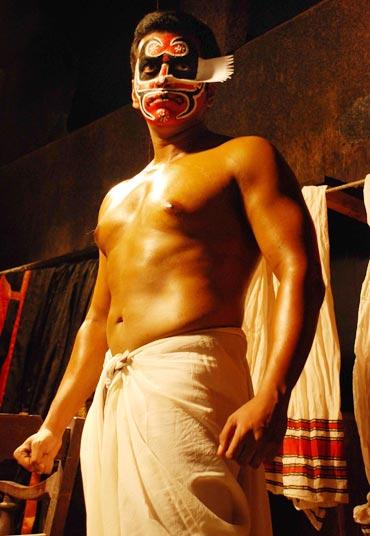 Nayakan was supposed to do wonders for Indrajith, perhaps just the way Puthiyamugham catapulted younger brother Prithviraj to greater heights. And Indrajith shaped up his abs and gave everything for his role of a Kathakali artiste who has some scores to settle with a few baddies.

Unfortunately, Nayakan didn't create much impact at the box office. Indrajith, however, did impress with his sincere performance.
Samuthirakani
Last updated on: December 13, 2010 18:08 IST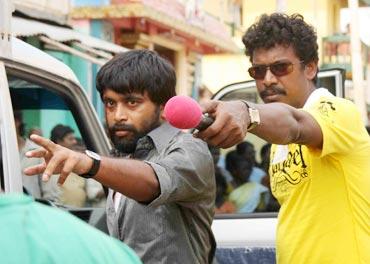 The director of the Tamil hit
Nadodigal
played a Naxalite leader in
Shikkaar
and his performance was top notch. The character featured for only a brief bit of time, but real talents need just a few moments to stamp their magic.
Samuthirakani did just that. Remember, sharing the screen with Mohanlal is never an easy task, which makes Samuthirakani's performance all the more wonderful.
Sreenivasan
Last updated on: December 13, 2010 18:08 IST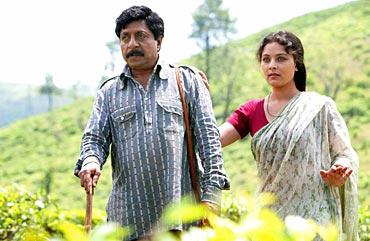 As the visually challenged Kochubaby, Sreenivasan performed amazingly well in
Aatmakadha
. His character had lost his eye sight at the age of 13, but it didn't take away his optimism. He became an expert in making candles and married a blind woman and the couple had a beautiful daughter.
But Kochubaby is stunned by what fate has in store for them, when his daughter starts going blind as well. Sreenivasa was just outstanding in his role.