The Ten Greatest Tragic Romances On Celluloid
Last updated on: April 5, 2012 13:15 IST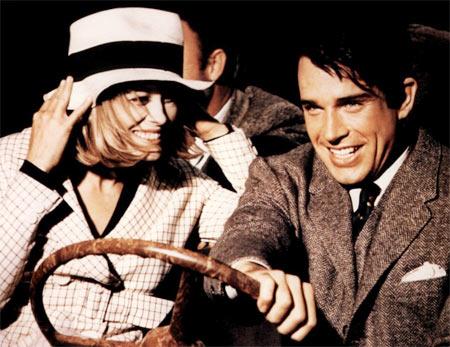 As James Cameron tragic love saga Titanic opens in theatres in 3D this week, Raja Sen lists his personal favourites of the genre.

With a 3D version of James Cameron's Titanic hitting theatres this Thursday, I was asked to explore the best tragic romances in cinema, the love stories that don't quite end on a rousing high.
Considering that heartbreaking romances have been around forever, far longer even than escapist, happy ones, I chose to list 10 personal favourites. These are 10 very varied films that affected me more profoundly than most others, and each of them films that refuse to let go.

This will be a feature replete with many a spoiler, and if you haven't seen the films in question, I request you rent them instead of reading about them. The rest of you, read on and do recommend your own favourite kerchief-exhausters in the comments section below.

1. Bonnie And Clyde

Faye Dunaway's Bonnie, a restless waitress looking for thrills, is fascinated by Warren Beatty's Clyde when he tries to steal her mother's car.

She falls in love with him and Arthur Penn's masterpiece takes us on a dramatically gripping ride as their crime spree gets increasingly and fatally ambitious. As with most cinematic toasts to amorality, the film ends with corpses.
2. Blue Valentine
Last updated on: April 5, 2012 13:15 IST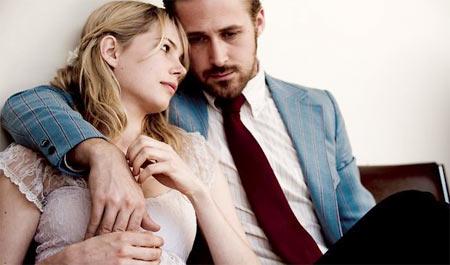 A brutal deconstruction of a decaying marriage, Derek Cianfrance's film is made devastating by the way it cuts to and fro between the early days of a couple's romance and their awful, irreconcilable end.

Ryan Gosling and Michelle Williams deliver nakedly honest performances, ensuring the film overwhelms the viewer.
3. Casablanca
Last updated on: April 5, 2012 13:15 IST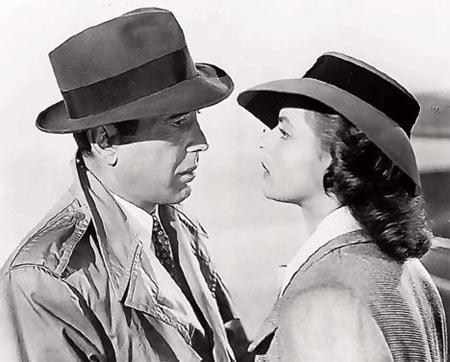 One of cinema's most epic romances ends with heartbreak, as the potential for love is dashed on the rocks of eventual regret.

Michael Curtiz' Casablanca gives us unforgettable protagonists in Humphrey Bogart's Rick and Ingrid Bergman's Ilsa, but tears them asunder with an elegant inevitability.

Blame it on Paris and pianists, but this one hurts.
4. (500) Days Of Summer
Last updated on: April 5, 2012 13:15 IST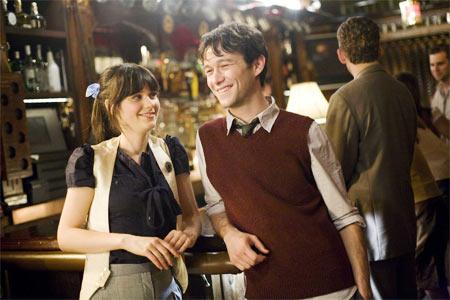 In the delightfully calendar-obsessed non-linearity of Mark Webb's romance, it is made clear early on that this is not a love story with a happy ending.

As days are shuffled around and we get to know both Joseph Gordon-Levitt's Tom and Zooey Deschanel's Summer, the film makes us root for them before shooting down their happy hot-air balloon.
5. Vertigo
Last updated on: April 5, 2012 13:15 IST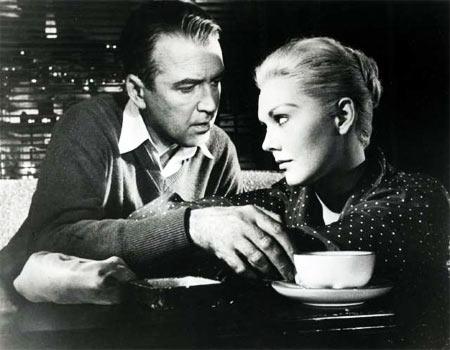 Alfred Hitchcock's classic is a wickedly twisted drama, where an emotionally fragile Scottie, played by John Stewart, is taken advantage of by Judy, played by Kim Novak, that most lethal of the Hitchcock blondes.

In a dizzyingly dramatic climax on the top of a bell-tower, she confesses and he forgives her. Only to have her plummet to her death instantly after.
6. Once
Last updated on: April 5, 2012 13:15 IST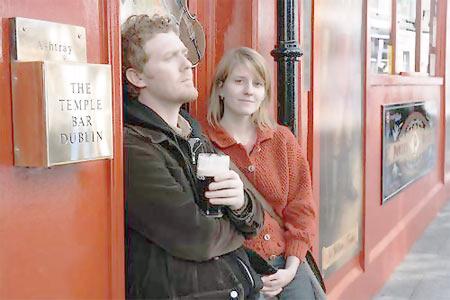 In this magnificently intimate little Irish film, the protagonists are so natural and so immaculately cast that, as a viewer, you often get the sense of eavesdropping on lovely, private moments.

Actors Glen Hansard and Marketa Irglova are both musicians, and John Carney's film integrates their music beautifully, blurring the line further. In the end, even as Guy achingly loses Girl, we get a truly special film.
7. Roman Holiday
Last updated on: April 5, 2012 13:15 IST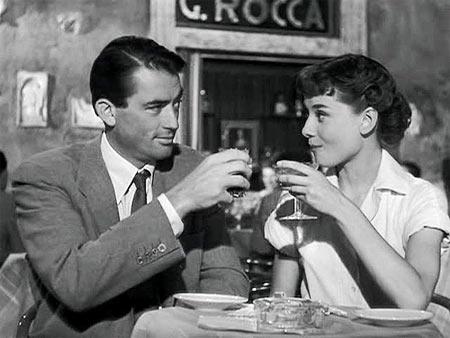 William Wyler's masterful classic -- a romp in Rome about a dashing young journalist entranced by a princess who prefers scooters to palanquins -- is one for the ages, with Gregory Peck in fantastic form as Joe Bradley, and young Audrey Hepburn in an Oscar-winning part as Princess Ann.

Sparkly and vibrant, the film is a breeze. Which is why the end, where Bradley walks out of the frame and the romance, comes as such a blow.
8. Rushmore
Last updated on: April 5, 2012 13:15 IST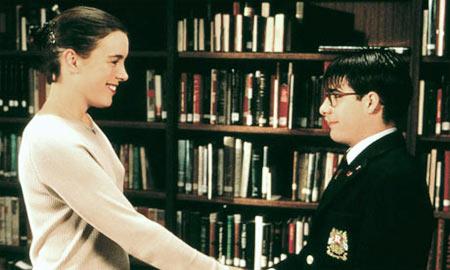 In what can arguably be called Wes Anderson's finest film, Jason Schwarzman plays Max Fisher, a teenager obsessively in love with a first grade teacher, played by Olivia Williams.

The film is a quirky, comedic triumph, and while Max moves on and tries to make room for Bill Murray's Herman Blume, the film remains the story of his first, impossible, unrequited love.
9. The Red Shoes
Last updated on: April 5, 2012 13:15 IST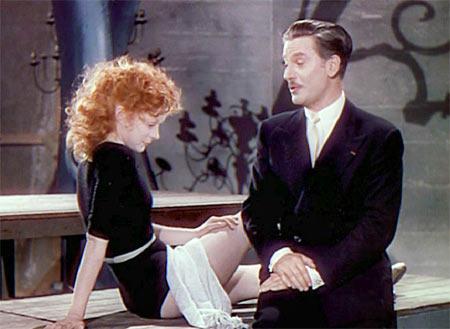 Directed by The Archers -- the team of Michael Powell and Emeric Pressburger -- this unforgettable 1948 film, perhaps the greatest ballet film there is, centres around romance and a love for the dance.

Moira Shearer's Vicky and Marius Goring's Julian are wonderful together but clearly not meant to be, and the climax -- where they choose art over love, and she jumps from a balcony -- is as dramatic as they come.
10. Annie Hall
Last updated on: April 5, 2012 13:15 IST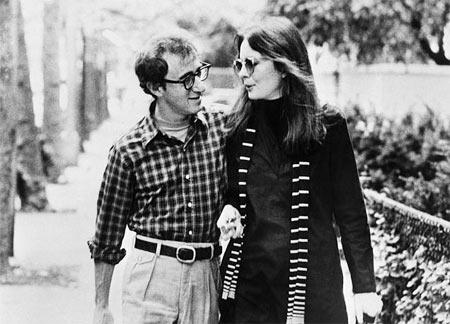 And finally, Annie Hall.

Always inevitably, inescapably, invariably Annie Hall, which in my world holds the solution to most of life's romantic entanglements. (Or, at least, offers a suitably funhouse mirror.)

Woody Allen's Alvy and Diane Keaton's Annie are impossible together, exasperating and neurotic and frequently war-torn, and yet their love is palpably, achingly real.

It can't end well, and its refusal to do so reminds us that life seldom throws up  the end-credits when we want them most.