How Kareena Kapoor became the No 1 actress
Last updated on: September 15, 2011 16:32 IST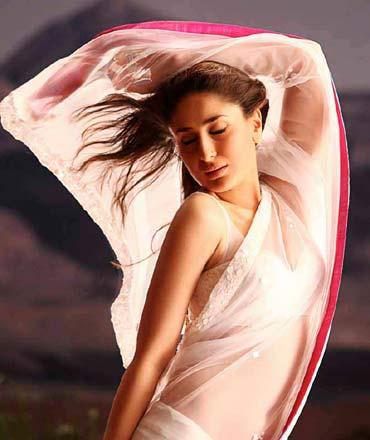 Kareena Kapoor was already a star when I met her in 2000, a month before the release of debut, Refugee. Dressed in blue shirt-khaki trousers, hair pulled back in an unfussy bun without a trace of makeup, she looked delicate yet, surprisingly, accomplished.
That unmistakable Kapoor glow and authority in the domain of her forefathers, of whom she so passionately spoke, was underscored in a proud but confident statement, 'People haven't seen me perform on the big screen. [But] I am glad they are treating me like this and giving me star status because I know I will be able to live upto it.'

Don't know about you but I was convinced.
It's been a decade of hits, flops, blockbusters and debacles, since my first impression, but her attitude remains unchanged.

How Kareena Kapoor became the No 1 actress
Last updated on: September 15, 2011 16:32 IST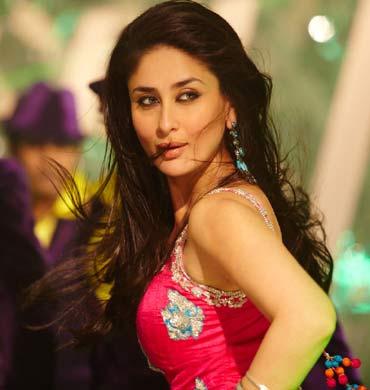 Today, she's heralded as the numero uno star of Hindi cinema and with good reason. She's starred in some of the highest grossing films like 3 Idiots, Golmaal 3 and Bodyguard. Every filmmaker and superstar wants to repeat her. She's a top brand as far as endorsements go. She's every magazine's favourite cover girl. And it certainly doesn't hurt her to be the highest-paid actress of Bollywood.
Although fame and acclaim are fleeting, what works in Kareena's favour is that she is a genuinely gifted actress. Right from her first film, the 30-year-old justified her lineage with a spontaneous performance and luminous screen presence. Similarly her proficiency at dance and glamour, from Poo to Geet, is equally well-documented.  
A complete natural with oodles of energy, she seldom fails to deliver under deft guidance. She's had her share of mistakes though. It's hard to forgive those jarring, screeching acts in tripe like Mujhse Dosti Karoge, Khushi and 36 China Town. Except give the lady her space and she'll astonish you with her nuanced delivery, even in failed films like Asoka, Dev or Kyon Ki.

How Kareena Kapoor became the No 1 actress
Last updated on: September 15, 2011 16:32 IST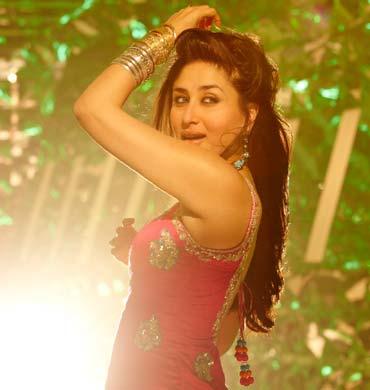 For someone who's grown up idolising Madhuri Dixit, Kajol and older sis Karisma, she exhibits similar focus and drive. Perhaps, at the back of her mind, she was always waiting for that one definitive romantic blockbuster that dramatically alters the demographics of a heroine's career.
So if Madhuri had a Hum Aapke Hain Koun..!, Kajol became the prized dulhaniya in DDLJ and Karisma achieved an all-time high with Raja Hindustani, opposite one invincible Khan each -- Salman, Shah Rukh and Aamir, Kareena found her Best Actress moment with the clutter breaker, Jab We Met.

Imtiaz Ali's believable take on opposites attract put Geet Dhillon on the map and Bebo hasn't slipped the ladder ever since. Moreover, she's worked with all the Khans that count and made hits, no less.

How Kareena Kapoor became the No 1 actress
Last updated on: September 15, 2011 16:32 IST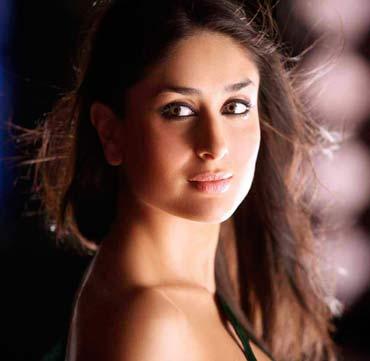 After the record-breaking business of 3 Idiots and Bodyguard, Kareena's supremely-hyped next, Ra.One opposite SRK as a super hero is bound to make a few cracks in the box-office. Other potential heavyweights include Sriram Raghavan's Agent Vinod (Saif Ali Khan), Reema Kagti's untitled project (Aamir, Rani Mukerji) and Karan Johar's Ek Main Aur Ekk Tu (Imran Khan).
Even though she's not particularly articulate and comes across as a little pompous in her interviews, truth is, she genuinely doesn't have any competition. As of now, anyway. 

It will take Katrina Kaif more than Sheila ki jawani to get there. Everyone's tired of seeing multiple Priyanka Chopras. Vidya Balan is in a different league with her author-backed roles.

Aishwarya Rai Bachchan is on maternity leave. Deepika Padukone is yet to prove herself as an actress. Box office success eludes Sonam Kapoor. Others are either aspiring, retired, married or resorting to television.

How Kareena Kapoor became the No 1 actress
Last updated on: September 15, 2011 16:32 IST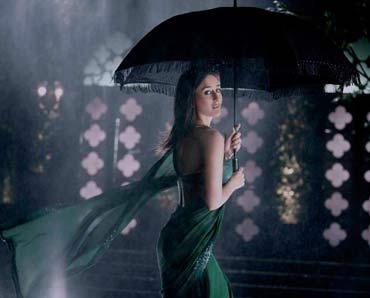 Validating her claim that she's here to be an actress not a star, Kareena played a gaudy streetwalker in Chameli. The Sudhir Mishra film came in relatively early on her resume, not like many a actress who embraces the so-called arty phase only when she had passed her prime or delivered a string of flops.

Proving a role is defined by content not length, Kareena's held her own in multi-starrers like Mani Ratnam's Yuva and Vishal Bhardwaj's Omkara.
Other firsts include starting the 'size zero' fad.  Though for folks associated with Tashan, it was, more or less, a losing proposition. Kareena, however, hugely benefitted from her skimpy, skinny avatar, which was, correction still is, talked about.
Interestingly, she also began dating co-star Saif Ali Khan during the making of the film. The liaison that was initially frowned upon, owing to her shocking split with long-time beau Shahid Kapur, eventually earned 'super couple' status. I don't know how she does it. Maybe it's her candor and willingness to openly acknowledge and respect her choices that makes her so refreshing, against the 'no comments' fraternity.

How Kareena Kapoor became the No 1 actress
Last updated on: September 15, 2011 16:32 IST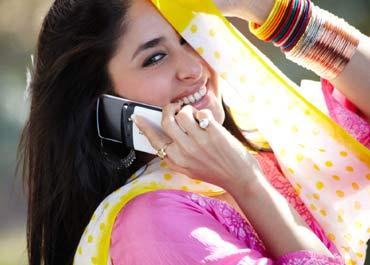 In an industry where you're as good as your last hit, she realises the importance of being in touch with audience's ever-changing tastes.

Though never averse to skin-show, the astute actress noted how her most recognized work is low on glamour, 'My fans love me in a desi avatar, in a traditional salwar kameez look,' she admitted to a publication.  That explains her predominantly simple yet chic salwar kameez wardrobe in Bodyguard.
She's also smart enough to patch things up with an influential filmmaker like Karan Johar -- whom she turned down for Kal Ho Naa Ho over remuneration issues -- and bag roles in his latter productions -- Kurbaan and We Are Family.

How Kareena Kapoor became the No 1 actress
Last updated on: September 15, 2011 16:32 IST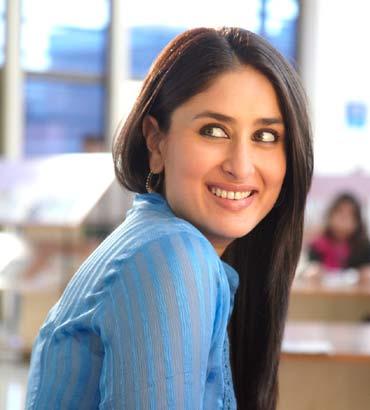 One look at her filmography will tell you about her impulsiveness in selecting projects. She's much sharper than that. Instead of letting smugness get the better of her, the Chammak Challo star thinks long term.

While most actresses wouldn't touch a Golmaal Returns after a rousing reception in Jab We Met, Kareena knows a hit when she's offered one.

Unlike Karisma's flashy one-note song 'n' dance routine in mindless David Dhawan comedies, the fiery younger sibling isn't relegated to the background, demanding as much importance as the boys, if not more.  She gets it too.
And when she asked Madhur Bhandarkar to shell out a whopping Rs 8 crore to replace Ash in Heroine, she got that too.
Perks of being a born star, I guess!