The Inspiration Behind Anurag Kashyap's Films
Last updated on: June 21, 2012 11:09 IST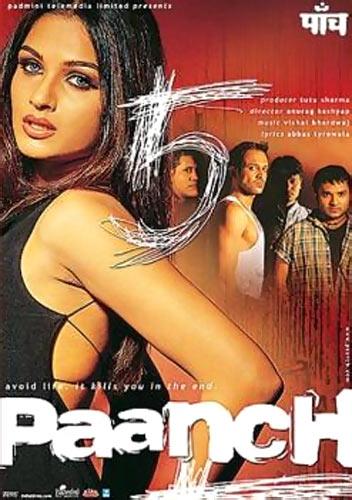 He's the face of revolution in Hindi cinema.  And with good reason.
Even though none of Anurag Kashyap's films are known for breaking box-office records, considering most of the time they're having a tough time getting released, they have blown the screen and discerning minds with their convention-defying vision, hard-lined realism and gritty filmmaking.
While most of his colleagues are busy building a career based on opening-day collections, the famously coherent and knowledgeable Kashyap has earned his fortune making films he believes in, picking his subjects with contemplation and care.
His newest offering, Gangs of Wasseypur, with its snazzy title and bad-ass trailer, is one of the most awaited films of the year. Despite its running time of 320 minutes, the adrenalin-packed drama starring talents like Manoj Bajpai and Nawazuddin Siddiqui, garnered an overwhelming response at a Cannes screening.
Set in the badlands of Bihar, based on a story idea by Wasseypur inhabitant and writer Zeishan Quadir, GOW explores the workings of coal mine mafia. 

On that note, here's looking at the inspiration behind Kashyap's other unique creations.
Paanch

Kashyap's most talked-about directorial debut never actually got released. Still stuck with the censors for its excessive violence, the idea for Paanch came about during his initial months of staying in St Xavier's Hostel, Mumbai where he used to socialize with the members of indie-rock band, Greek (rechristened Pralay) and subconsciously study and make notes about their ups and downs.
Alongside he stumbled upon the files of a Pune murder case involving the brutal killing of nine people by five college kids.
Black Friday
Last updated on: June 21, 2012 11:09 IST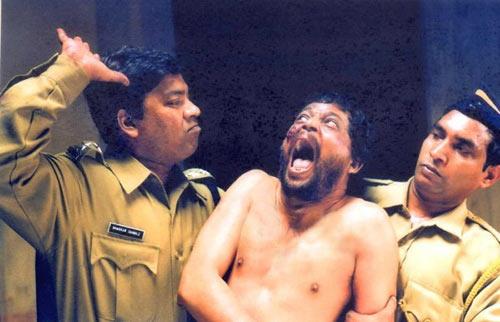 It was producer Arindam Mitra who gave Kashyap a copy of Black Friday -- The True Story of the Bombay Bomb Blasts, S. Hussain Zaidi's hard-hitting account of the1993 blasts. Motivated by its powerful contents, the filmmaker resolved to make it into a feature film come what may.
Though stuck in the cans for a couple of years following a Bombay High Court's order staying its release, the controversy-ridden Black Friday finally hit the screens to glowing reviews.
No Smoking
Last updated on: June 21, 2012 11:09 IST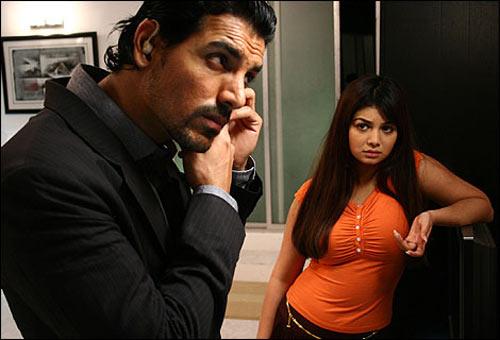 Taking inspiration from Stephen King's short story, Quitters, Inc, also adapted in the 3-story horror, Cat's Eye, Kashyap's No Smoking was expected to be that elusive statement movie from Bollywood. The John Abraham-starrer, however, was declared much too ambiguous and self-indulgent to make any sense.
Save for a small percentage of admirers hell-bent on turning it 'cult', No Smoking continues to be one of Kashyap's most-acerbically reviewed films.
Dev D
Last updated on: June 21, 2012 11:09 IST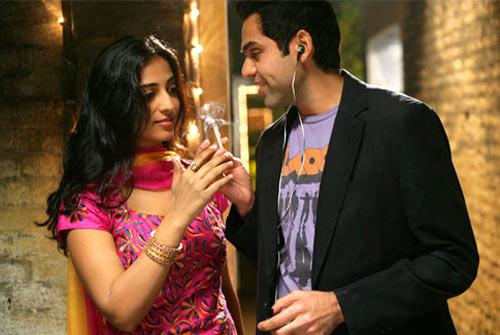 Abhay Deol is responsible for the idea behind Dev D.  The Shanghai star engaged in an inspiring tete-e-tete with Kashyap in which he spoke about a man frequenting a Los Angeles strip club, like some modern-day Devdas.
Enthused by this conversation the filmmaker worked out a contemporary backdrop to blend with Sarat Chandra Chattopadhyay's classic novel, already adapted umpteen times for the cinematic medium.
That Girl In Yellow Boots
Last updated on: June 21, 2012 11:09 IST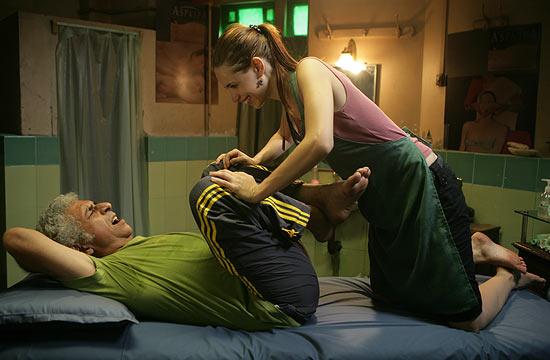 Reading papers is both informative and resourceful.  As witnessed in the case of That Girl in Yellow Boots.
Kashyap simultaneously read some news about a German girl's experiences in India as well as a father's sexually assaulting his daughters.

Set off by these disturbing events, he proposed a script to his leading lady turned life partner, Kalki Koechlin, lending the narrative her personal experiences as a Caucasian girl living in India.
Gulaal
Last updated on: June 21, 2012 11:09 IST
Sahir Ludhianvi's haunting lines,'Yeh duniya agar mil bhi jaye toh kya hai' from Guru Dutt's black and white classic, Pyaasa form the true inspiration of Gulaal, which comments on the stark state of student politics in rural Rajasthan.
Lauded by critics, Gulaal starring Kay Kay Menon, Raj Singh Chaudhary and Mahi Gill, failed to colour the box-office with its unsettling reality.
Return of Hanuman
Last updated on: June 21, 2012 11:09 IST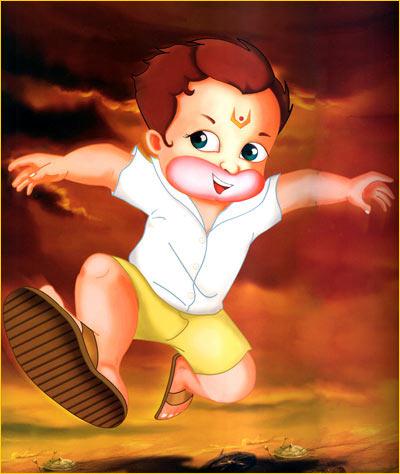 What do Shah Rukh Khan's Ra.One, Vidhu Vinod Chopra's Ferrari Ki Saawari and Anurag Kashyap's Return of Hanuman have in common? They've all made a fantasy flick to please their kids.
Realising her daughter isn't too pleased with her daddy's aggressive films on hard-hitting issues, Kashyap resolved to make the most light-hearted film of his career so far, a jaunty sequel to the popular animation caper, Hanuman.