The cult of Khan... Shah Rukh Khan
Last updated on: October 29, 2013 19:20 IST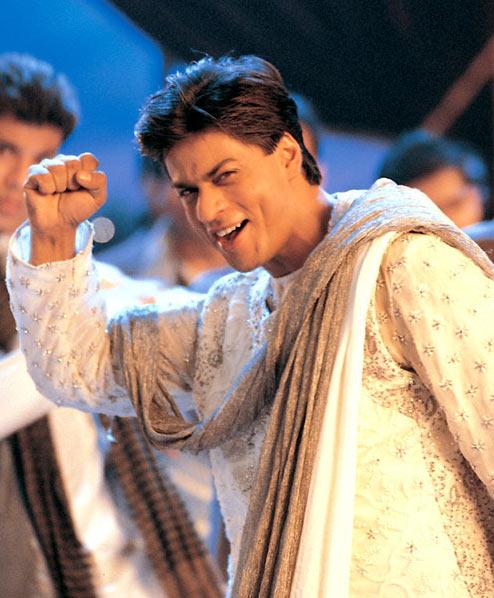 Women grow weak at the knees. Grown-up men weep during his films. Nikhil Lakshman encounters SRK and Bollywood in Lima, Peru.
In the midst of discussions about safety and shopping in Lima, Rosa, the interpreter, turns to us and asks, "Have you met Khaaan?"
'Khaaan,' as in Shah Rukh Khan.
"Yes, I have," acknowledges Vinod Agnihotri, Editor, Amar Ujala.
"You are so lucky... He is such a good man...," coos Rosa, a 22-year-old who is studying languages and hopes to become a professional interpreter for businesspeople descending on Peru from every corner of the world when she graduates.
My colleague, Arthur J Pais, had encountered Khan mania on his travels in the deepest recesses of Peru four years ago.
I had read blogs where Indian travelers encountered young children serenading them with songs from SRK films like Kabhi Khushi Kabhie Gham, but nothing quite prepared me for Daniel Ugaz Sanchez-Moreno's reaction.
Please click Next to see more.
The cult of Khan... Shah Rukh Khan
Last updated on: October 29, 2013 19:20 IST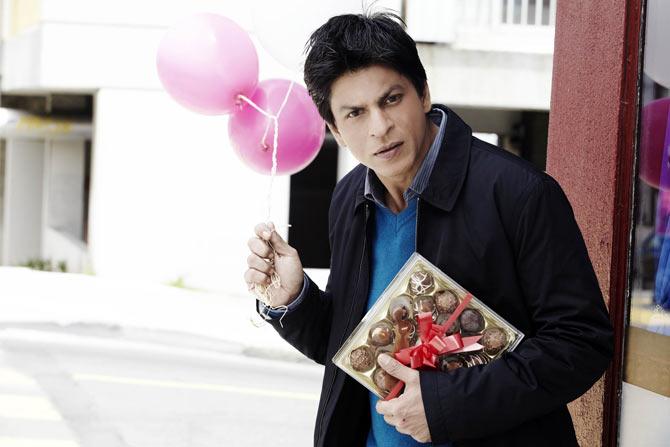 Sanchez-Moreno, formerly a senior official at Peru's ministry of culture and now a businessman, recalls the day he saw My Name Is Khan.
"December 24, it was," he recalls. "I felt it very deeply, this story of a man with Down's... ah, you are right, Asperger's Syndrome, trying to meet the president to tell him he was not a terrorist, he was just an ordinary man."
"I never cry in a movie," Sanchez-Moreno, who at 6' 4" looks the type who wouldn't dab his eyes with a 'kerchief at the cinema, says, adding, "But I cried watching My Name is Khan. It was so moving."
Sanchez-Moreno tried unsuccessfully to bring the International Indian Film Awards, IIFA, to Lima last year. He reveals the Peruvian culture ministry had earmarked $10 million for the event... an understanding with IIFA's organisers had been reached... no less than President Ollanta Humala had given the venture his blessing, then... Finance Minister Luis Miguel Castilla Rubio, who apparently does not get on well with the culture minister, nixed the plan.
Sanchez-Moreno hasn't given up yet. With hotelier Samir Kumar Sharma, who operates the Hotel San Pedro of the Ashiana in the Peruvian town of Cusco, he hopes to bring The Times of India's international film awards to Peru next year.
The cult of Khan... Shah Rukh Khan
Last updated on: October 29, 2013 19:20 IST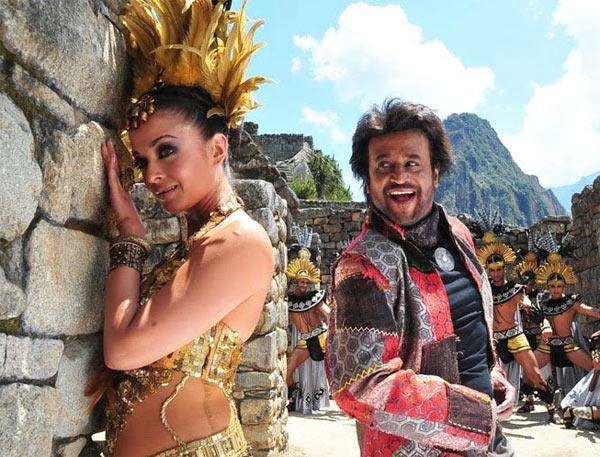 Another "I am a big fan of Bollywood" is Peru's Minister of Foreign Trade and Tourism, Magali Silva Velarde-Alvarez. The minister, who knows that a song sequence was shot for a Bollywood film (Rajinikanth's Endhiran/Robot) at the legendary Machu Picchu site, hopes that more Bollywood films can be shot in Peru.
"Indian films have a lot of emotions," Sanchez-Moreno says. "They are an antidote to the bad messages we see on television. And they always have a happy ending."
"And they have lovely dances too," says Rosa, who was hoping to see Bollywood dancing at the Nrityarupa event that flagged off the Festival of India in Latin America in Lima on Saturday evening, a couple of hours after Vice President Hamid Ansari got off a 13-hour flight from Frankfurt.
Choreographed by Rajendra Kumar Gangani, and featuring a medley of Bharata Natyam, Chhau, Kathak, Kathakali, Manipuri and Odissi styles, the hour-long Nrityarupa performance was elegant and powerful and drew repeated cheers from the hall filled with Peruvians, some of desi descent.
For 40 years, Samir Sharma says, a cinema hall in Lima screened Hindi films. He recalls a taxi driver once asking him why Nargis had married Sunil Dutt and not Raj Kapoor, a question that stumped him till he discovered the answer sometime later.
The cult of Khan... Shah Rukh Khan
Last updated on: October 29, 2013 19:20 IST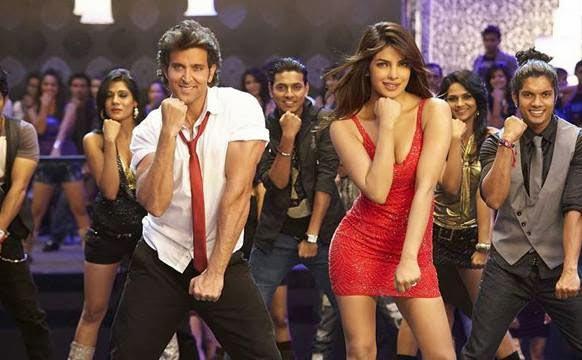 Bollywood has returned to Peru with some gusto. Both Chennai Express and Boss were screened in Lima, the week they were released elsewhere, with subtitles.
Businessman Pradeep Kapoor, a resident of Lima for 37 years, says he plans to release Hindi films every 45 days. First on the agenda is SRK's Dilwale Dulhaniya Le Jayenge, then Krrish 3 and Dhoom 3.
A film festival, which is currently part of the Festival of India, features seven Indian movies: Raja Harishchandra; Dadasaheb Phalke's pioneering film; Raj Kapoor's 1973 Bobby; Govind Nihalani's 1983 Ardh Satya; Ghare-Baire, Satyajit Ray's 1984 film based on Rabindranath Tagore's novel of the same name; SRK's early (1993) Kabhi Haan Kabhi Naa and two films from the last six years, Aamir Khan's Taare Zameen Par and Neeraj Pandey's thriller A Wednesday.
Samir Sharma hopes that Hindi films will be dubbed in Spanish so that they can reach out to larger audiences in Peru, clearly the biggest market for Bollywood, and other parts of Latin America. "Subtitles distract the viewer from watching the action on screen," he says, adding that Peruvians are not only enamoured with SRK, but also Hrithik Roshan, Salman Khan and Aamir Khan.
"And what's her name?" says Sanchez-Moreno, struggling to place name with face.
"Preeeyunka Choppra."
"Indian actresses are so beautiful..."