Bollywood's ten most memorable lawyers
Last updated on: March 11, 2013 11:27 IST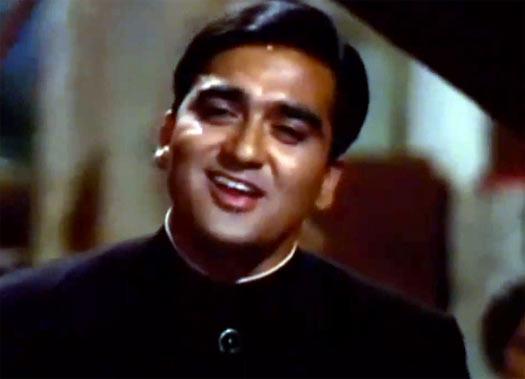 Milord, the courtroom scene is a huge part of movie drama.
The blindfolded statue of justice, the judge banging his gavel, the last-minute witnesses...
And then there are the lawyers.
Be they comedic or corrupt, Bollywood's lawyers are mostly articulate and often remarkable. With the release of Jolly LLB, here's a look at the ten most memorable Bollywood lawyers:
Sunil Dutt (Waqt)
In Yash Chopra's sweeping drama, Dutt plays Ravi, a lawyer who climactically defends his own brother, Raja, played by Raaj Kumar.
It was Kumar who got the plaudits (and a Filmfare Award) for the film, but Dutt's performance as an impassioned lawyer who gets the villain to confess remains hard to forget.
Nargis, Awara
Last updated on: March 11, 2013 11:27 IST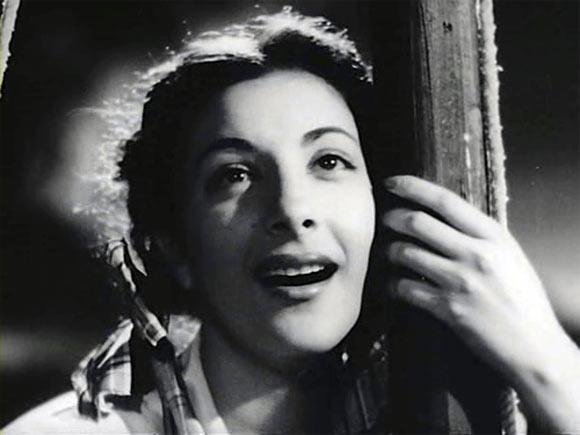 Prithviraj Kapoor might have played the judge in Raj Kapoor's
Awaara
, but Raj himself played a crook and a murderer.
The lawyer role, progressively enough, was played by Nargis, the only woman on this list.
She spends the final act of the film defending Raj for his actions.
Anil Kapoor, Meri Jung
Last updated on: March 11, 2013 11:27 IST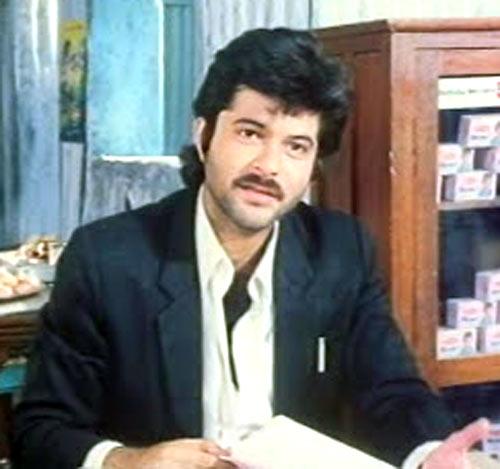 In this Subhash Ghai hit, Anil Kapoor's Arun Verma sees criminal lawyer GD Thakral (the unforgettably immoral Amrish Puri) get Arun's father wrongfully sentenced to death.
Arun grows up to become a lawyer, there is much memorable piano-tinking, and the film naturally ends with Arun prosecuting Thakral.
Sunny Deol, Damini
Last updated on: March 11, 2013 11:27 IST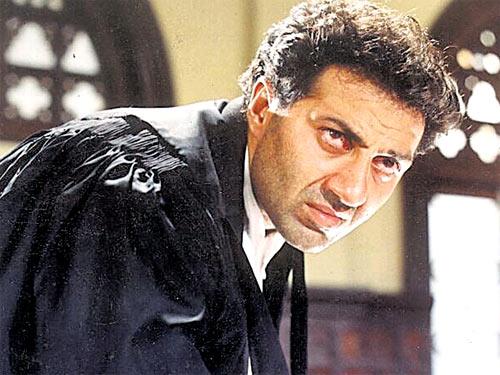 Raj Kumar Santoshi's film had Meenakshi Sheshadri as the titular Damini, with a case about the rape of a maid that no lawyer wanted to touch.
Except a hard on his luck drunk lawyer called Govind, played by Sunny Deol.
Deol starts off slow but is soon galvanised into action by his opponent, Amrish Puri's Barrister Chaddha.
Naseeruddin Shah, Mohan Joshi Haazir Ho
Last updated on: March 11, 2013 11:27 IST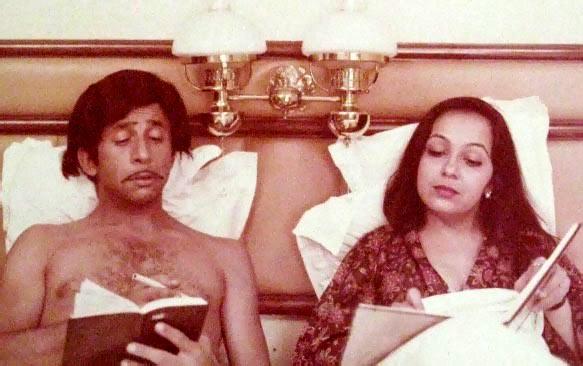 Saeed Mirza's fantastic 1984 satire about the snailpaced Indian judicial system sees many great actors play advocate: Satish Shah, Salim Ghouse, Rohini Hattangadi all shine in their hilarious, incisively written parts.
But it is Naseer, whose smarmy and self-serving Malkani, provides the film's most biting caricature of the Indian lawyer.
Amjad Khan, Chameli Ki Shaadi
Last updated on: March 11, 2013 11:27 IST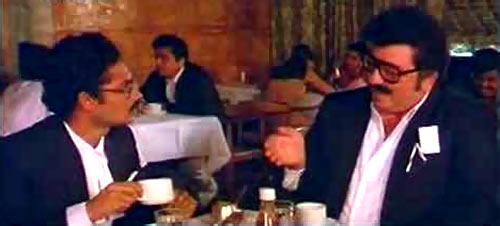 Not all lawyers, however, are wicked men taking advantage of the system.
Sometimes, like in this Basu Chatterjee film, a lawyer is just a portly old man helping out his enthusiastic young protege.
Amjad Khan is in rollicking form as the omniscient lawyer who provides the voice of wisdom to a young and sprightly Charandas, played by Anil Kapoor.
Balraj Sahni, Lajwanti
Last updated on: March 11, 2013 11:27 IST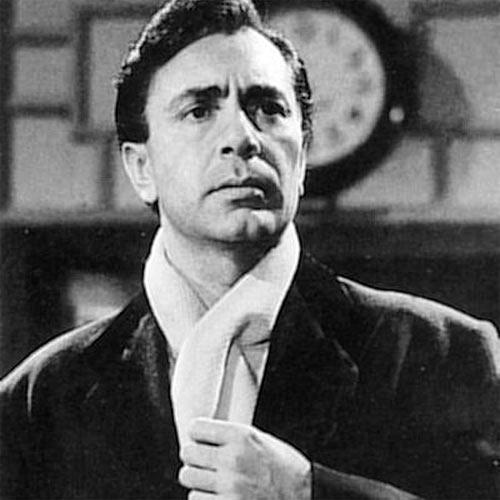 In Narendra Suri's
Lajwanti
, written by Sachin Bhowmick, the legendary Balraj Sahni plays a lawyer called Nirmal Kumar.
Unfairly suspecting his wife of having an affair, he throws her out of the house.
It is a bold, flawed character, and while a greater role goes to the wife (played by Nargis) Sahni excels in his part.
Dev Anand, Baat Ek Raat Ki
Last updated on: March 11, 2013 11:27 IST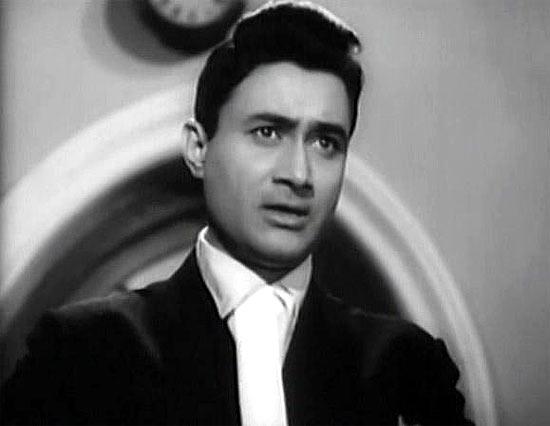 Waheeda Rehman confesses to a murder, and Dev Anand, playing Rajeshwar the lawyer, steps in to defend her.
His representation of the high-profile murder case, however, involves a full-blown investigation into the facts, and Anand plays both lawyer and ace detective.
Rajendra Kumar, Kanoon
Last updated on: March 11, 2013 11:27 IST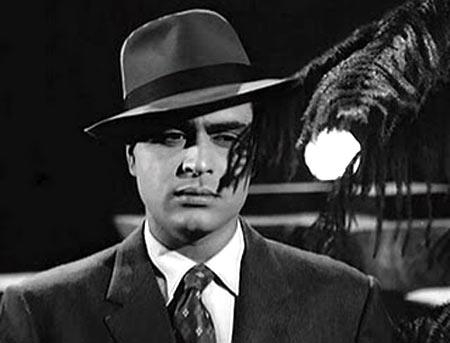 This BR Chopra multistarrer sees Ashok Kumar as judge and Rajendra Kumar, playing his son-in-law, as a prosecuting lawyer who suspects the judge of murder.
India's first songless talkie,
Kanoon
remains a riveting watch and provides Kumar's most excellent performance.
Rajesh Khanna, Kudrat
Last updated on: March 11, 2013 11:27 IST
Reincarnation films appear the same but all genres were subverted in the hands of master director Chetan Anand.
In this one, Khanna plays a lawyer trying hard to prosecute Raaj Kumar and failing, while  investigating a reincarnation drama that holds the key to it all.
Including the case.