The Ten Best Political Thrillers of Bollywood
Last updated on: June 11, 2012 19:31 IST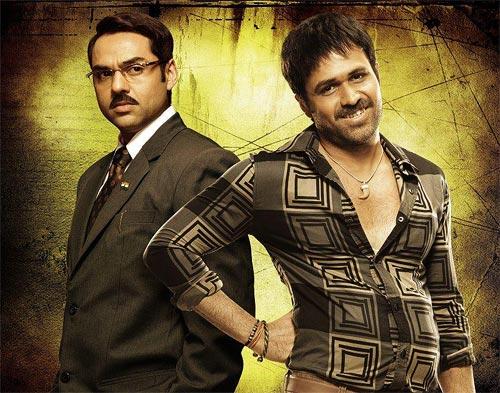 Audiences love escapist fare. And so films depicting the dismal state of India don't find many takers. Still, there are filmmakers that look beyond viewer preference to say it like it is.
In a country mired by scams, corruption and exploitative politics, the genre is constantly relevant and treads on precarious grounds for the fear of censoring. What really matters though is that despite all these challenges, there are some truly hard-hitting films about real issues and policies and their direct impact on society.  
Last Friday, Dibakar Banerjee's Shanghai opened to an overwhelming critical response.
On that note, here's a look at Bollywood's 10 Best Political Thrillers. 

Shanghai
After making films like Khosla Ka Ghosla, Oye Lucky! Lucky Oye! and Love Sex Aur Dhoka, Dibakar Banerjee's flexes his vision to adapt Vassilis Vassilikos' Z in the Indian milieu.
Shanghai, with its eclectic ensemble of Abhay Deol, Emraan Hashmi, Prosenjit Chaterjee, Farooque Shaikh and Kalki Koechlin, reveals the intricate network of deceit and self-seeking ideals that dictate those who run a state and its implication on those who protest against it as well as the unconcerned in-betweeners.
It's a fine, nuanced film that serves its purpose with a kind of fluidity we don't see enough on screen.
New Delhi Times
Last updated on: June 11, 2012 19:31 IST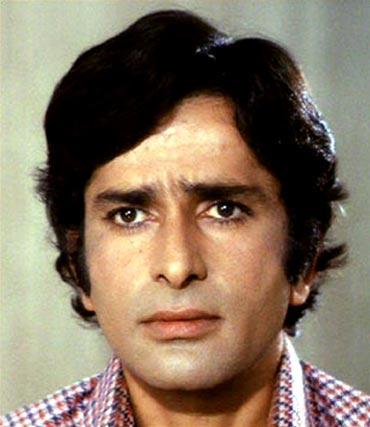 The thin line between reporting information and idealism faced by a news editor in wake of political pressures and the media-politico nexus forms the crux of Romesh Sharma's New Delhi Times.  
Apart from its pertinent subject matter, the film extracts a career-best performance out of Shashi Kapoor, fetching him the National Award for Best Actor.
Main Azaad Hoon
Last updated on: June 11, 2012 19:31 IST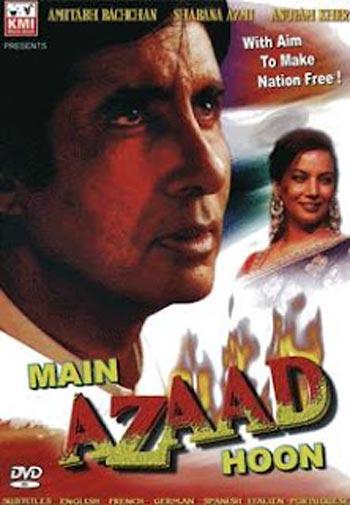 In Tinnu Anand's remake of Frank Capra's Meet John Doe, Amitabh Bachchan agrees to pose as a fictitious revolutionary, Azaad who fearlessly speaks out against rampant corruption.
Little does he realise he's just a charismatic pawn in the larger scheme of things but embraces a powerful but tragic fate to make that one final impact on the Azaad-endorsing masses.
Leader
Last updated on: June 11, 2012 19:31 IST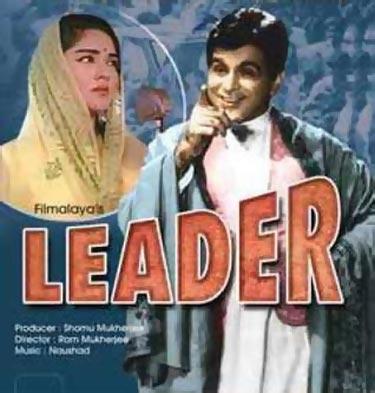 Ram Mukerjee's Dilip Kumar-Vyjyanthimala starrer starts out as a breezy romance between an idealistic law student and dreamy princess. And that's what makes their embroilment and escape from a compellingly constructed political mess all the more thrilling.
While it lacks the gravitas of today's filmmaking, Leader was decidedly distinctive for its time and earned Dilip Kumar yet another Best Actor Filmfare trophy.
Gulaal
Last updated on: June 11, 2012 19:31 IST
The colourfully charged visuals of Anurag Kashyap's Gulaal and its equally fiery content entailing Rajputana politics in Rajasthan makes this one of the director's most consistent efforts.
Although it wasn't a profitable proposition at the box office, Gulaal's complex storyline, nifty treatment and strong performances renders it a significant spot in cinema.
Firaaq
Last updated on: June 11, 2012 19:31 IST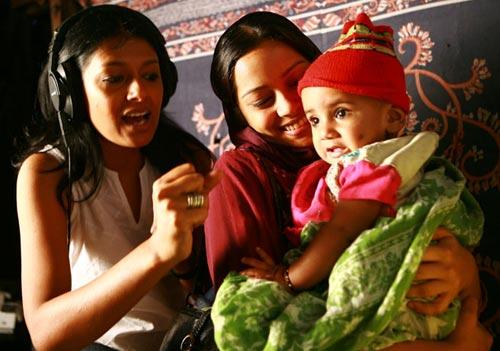 Actress Nandita Das shows her chops behind the camera as well.
In her self-assured directorial venture, Firaaq, she broaches upon the subject of communal distrust in the time of Gujarat's stormy political weather in 2002.
How it affects everyday life of a variety of individuals and their psyche, irrespective of caste, community, creed or age is disturbingly portrayed in Das's debut headlined by powerhouse performers like Naseeruddin Shah, Paresh Rawal and Deepti Naval.

Haasil
Last updated on: June 11, 2012 19:31 IST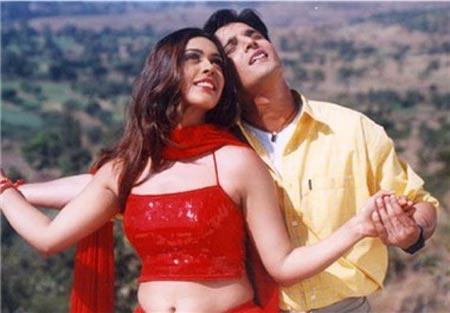 There's much credibility and cinematic creativity to discover in Tigmanshu Dhulia's shockingly underrated depiction of stark youth politics as well the extent of its lofty ambitions.
Haasil, with its potent storyline and strong performances from Irrfan Khan, Ashutosh Rana and Jimmy Shergill makes its point loud and clear.   

Hu Tu Tu
Last updated on: June 11, 2012 19:31 IST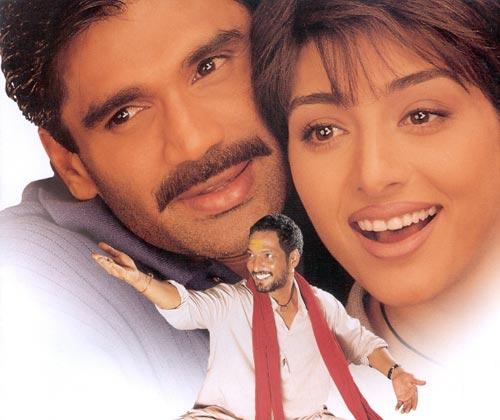 Not all kids wish to succeed their parents in their pursuit of political compromise for personal gains. Gulzar's brand of profundity comes forth while drawing parallels between the game of Hu Tu Tu against the power play of dirty politics and a younger generation's refusal to partake or protest the same.
Though the film was a commercial disappointment, it's recommended viewing for discerning cinegoers.   
Rajneeti
Last updated on: June 11, 2012 19:31 IST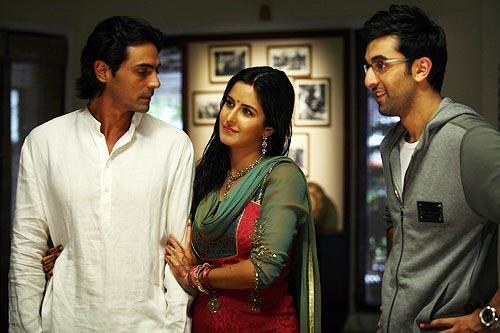 Considering the audience's aversion for watching political affairs on big screen, Prakash Jha's blends a modern take on Mahabharata with an almost real-events inspired scenario, gets on board a cast of stars (Ajay Devgn, Ranbir Kapoor, Katrina Kaif, Arjun Rampal) and actors (Nana Patekar, Manoj Bajpai) to make a commercial film with a clearly political voice.
The ploy works and the film turns into a success and while not Jha's ambitious offering isn't above limitations, Rajneeti makes for a compelling watch.
Sarkar
Last updated on: June 11, 2012 19:31 IST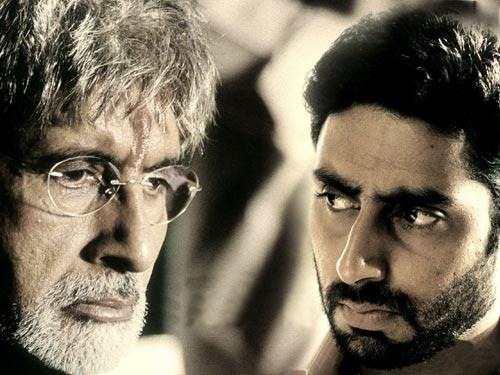 Too bad Ram Gopal Varma had shed some of his golden touch by the time he decided to direct Sarkar.
This part-Thackeray, part-Godfather inspired mix of self-styled politics and larger-than-life iconism employs Amitabh Bachchan's towering persona, Abhishek's vulnerability and Kay Kay Menon's emotional range, along with a motley crew of enjoyably caricature politicians to thrill, engross and project the workings of one-man ideology in the devious vocation called politics.