Television's Top 10 Shows
Last updated on: July 03, 2014 16:53 IST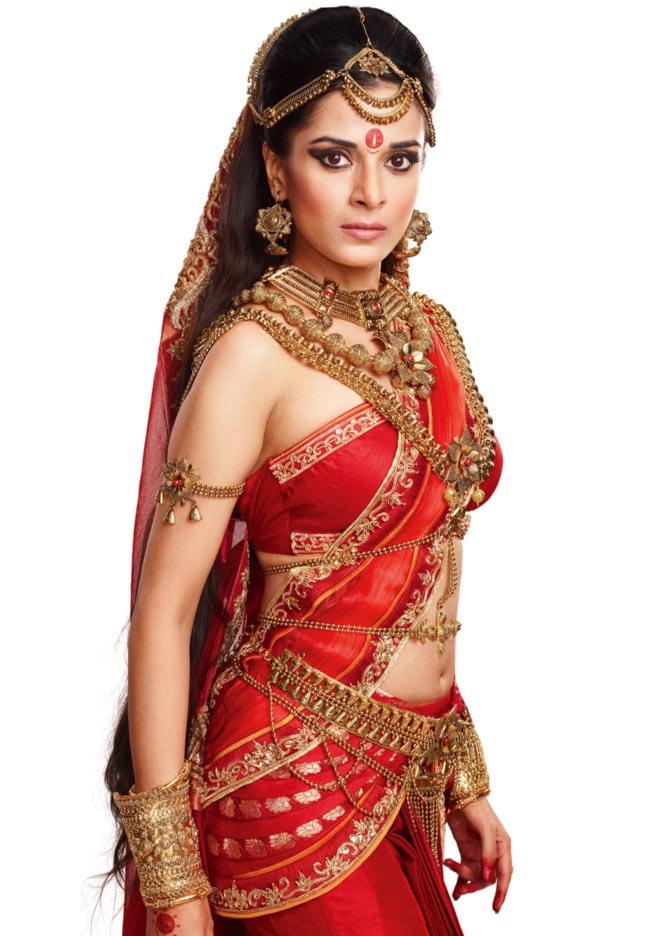 From Mahabharat to Comedy Nights With Kapil, these are 10 of the most popular shows on the small screen.
Television is dominated by soap operas with stories revolving around the lives of over-dramatised families, with a sprinkling of mythological and comedy shows.
Reality shows, interestingly, are nowhere close to being as popular as fictional shows.
Here's a look at the Top 10 television shows that have dominated the small screen in the year so far, in no particular order.
Mahabharat
Creator Siddharth Kumar Tewary has brought alive the magic of the epic Mahabharat on television.
The show is the ageless story of the fight between the Kauravas and Pandavas for the throne of Hastinapur.
The serial became popular within a few days of its premiere and is running strong.
Despite the great TRPs, the show will end in August. The producer was very clear he would take the serial to its logical end without dragging it out too much.
Please click Next to see more.
Kumkum Bhagya
Last updated on: July 03, 2014 16:53 IST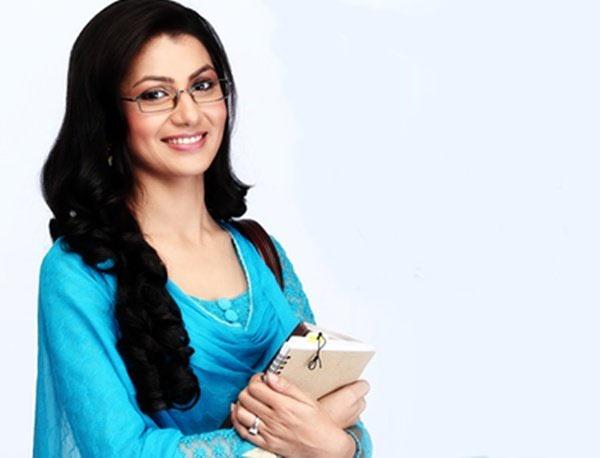 Kumkum Bhagya is about a mother, who runs a marriage hall and hopes to see her two daughters happily married some day.
It's a captivating saga of the lives of the two sisters.
Elder daughter Pragya is practical and committed to supporting her family.
Bulbul, on the other hand, is stylish and lives like a dreamer with immense hopes and aspirations.
Sithi Jha as Pragya with her sensible take on things is the best part of the show.
Diya Aur Baati Hum
Last updated on: July 03, 2014 16:53 IST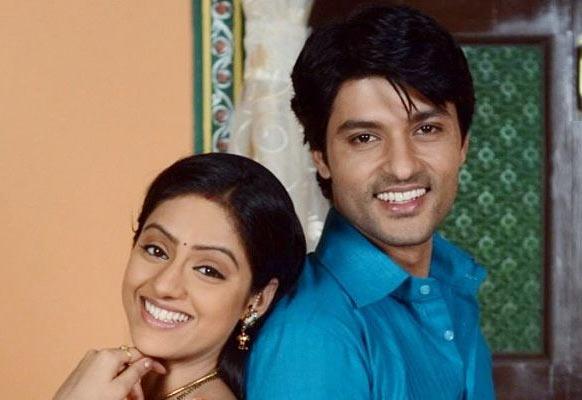 The serial depicts the struggle of the protagonist Sandhya (Deepika Singh), who aspires to become a police officer but her family's middle class values confine her to the boundaries of her home.
Her husband Suraj (Anas Rashid) owns a sweet shop and supports her aspirations. After two years, Sandhya finally becomes an IPS officer.
Sandhya's grit and determination makes this an inspiring serial.
Deepika recently got married to the show's director Rohit Raaj Goyal.
Jodha Akbar
Last updated on: July 03, 2014 16:53 IST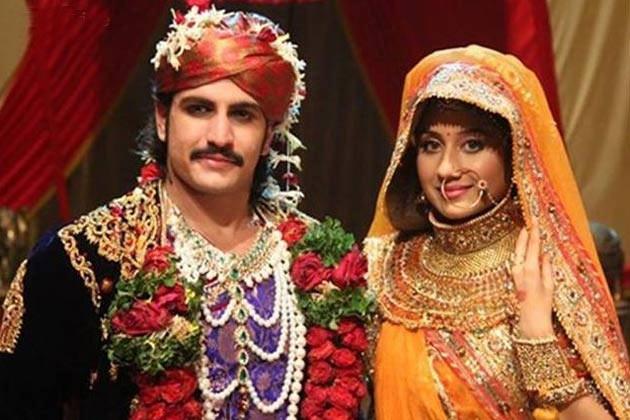 The story shows how Jodha (Paridhi Sharma) and Akbar (Rajat Tokas), who fall in love and get married, manage their lives despite being from different religions.
Rajat's remarkable screen presence with newbie Paridhi Sharma has ensured that the show's viewership skyrocketed to new highs.
Certain episodes in this couple's life help increase the TRPs as well.
Taarak Mehta Kaa Ooltah Chasma
Last updated on: July 03, 2014 16:53 IST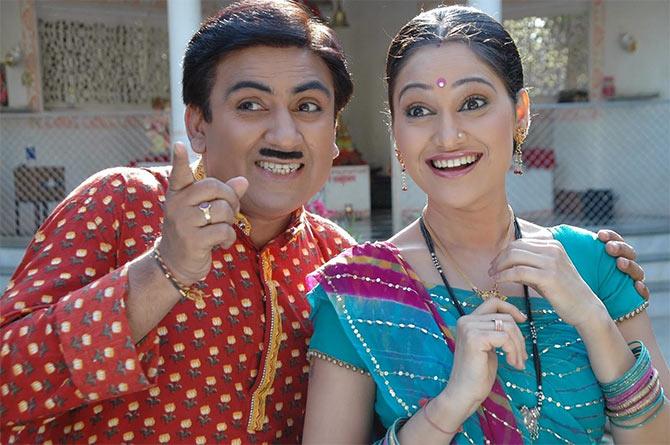 Taarak Mehta Kaa Ooltah Chasma is a comedy set in the fictitious Gokuldham Co-Operative Housing Society in Mumbai, where people from different religious and social backgrounds live together.
The serial started in 2008 on the Sab TV channel, and remains the channel's best loved show, with viewers of all age groups.
Yeh Hai Mohabattein
Last updated on: July 03, 2014 16:53 IST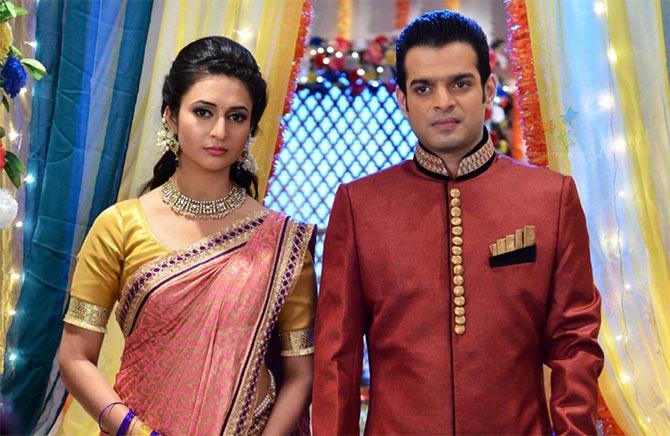 Ishita Iyer (Divyanka Tripati)'s past failed relationship haunts her until she meets little Ruhi with whom she develops an immediate bond. Her love for the child brings her close to Ruhi's businessman father, Raman (Karan Patel), single dad with a bitter outlook on life.
With various confusion in their lives, Ishita and Raman's journey with Ruhi as their mediator makes a compelling story.
The show has a huge fan following due to the unconventional storyline and the combination of south and north cultures.
With consistently high TRPs and increasing popularity, the show received the maximum number of awards at Star Parivaar 2014.
Yeh Rishta Kya Kehlata Hai
Last updated on: July 03, 2014 16:53 IST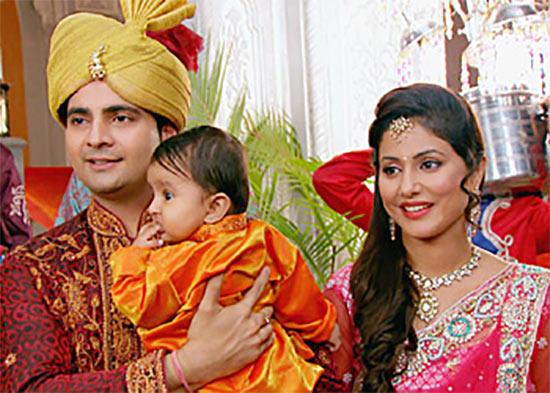 Naitik (Karan Mehra) and Akshara Singhania (Hina Khan) live in a Marwari family in Udaipur.
The serial traces their journey as husband-wife, as parents, their love and their family. It shows how they stay united despite the problems they encounter.
Pyaar Ka Dard Meetha Meetha Pyaara Pyaara
Last updated on: July 03, 2014 16:53 IST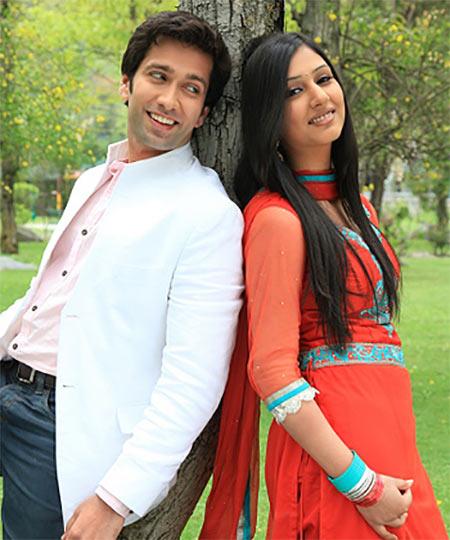 The plot revolves around Aditya (Nakul Mehta) and Pankhuri (Disha Parmar), who have very different views about relationships.
It depicts how they adjust with each other's families. After lots of twists and turns, Pankhuri and Aditya's love story comes to a tragic end with Pankhuri's death in a landslide.
Two years later, Ayesha, a Pankhuri look-alike enters Aditya's life. She helps him in coming out of his depression but he gets angry when he comes to know that she is not Pankhuri.
Comedy Nights With Kapil
Last updated on: July 03, 2014 16:53 IST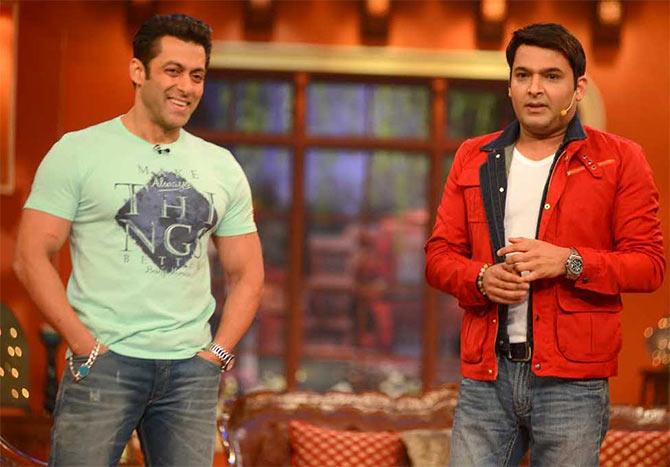 The theme of this show is a mix of skits performed on stage by Kapil Sharma (host and stand-up comedian) and other actors.
The show's popularity continues to grow with both celebrities and the common man.
Kiku Sharda's Palak character is so popular now that Sharda repeats the character in yet another show, Jhalak Dikhhla Jaa.
Saath Nibahan Saathiya
Last updated on: July 03, 2014 16:53 IST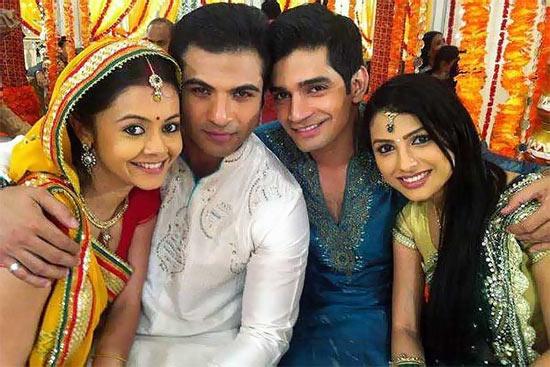 Saath Nibhaana Saathiya is the story of a saas-bahu relationship told from the point of view of a young and simple girl, Gopi (Devoleena Bhattacharjee).
The serial consistently gets the top three ratings even after four years.
The makers of the serial were planning a leap ahead in time for the serial, but the lead actors were not keen to be seen as ageing on the show. If rumours are to be believed, the show will come to an end soon.