Special: When Bollywood women saved the day!
Last updated on: March 8, 2013 13:08 IST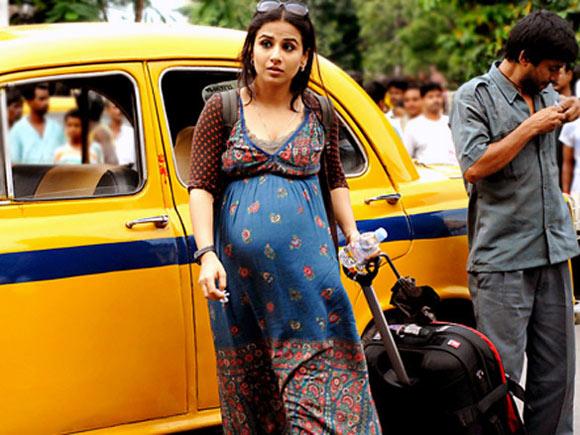 It's the day womanhood is celebrated the world over.

And, for all its formula films and stereotypes, Bollywood has often risen to the occasion and celebrated women the way they are supposed to.
And even though the industry and its films are mostly male-dominated, there are times when heroines have shone and saved the day.
Here then, are the admirable celluloid heroines who saved the day in their own ways, in their own stories.
Vidya Bagchi, Kahaani

An intriguing women who roams the shady lanes of Kolkata looking for her missing husband, Vidya Balan's Vidya Bagchi exudes rare confidence and inner peace.
She is far more composed in times of adversity than most mortals and takes on an elusive terrorist with the finesse of a spy.
Priya Malhotra, Aitraaz
Last updated on: March 8, 2013 13:08 IST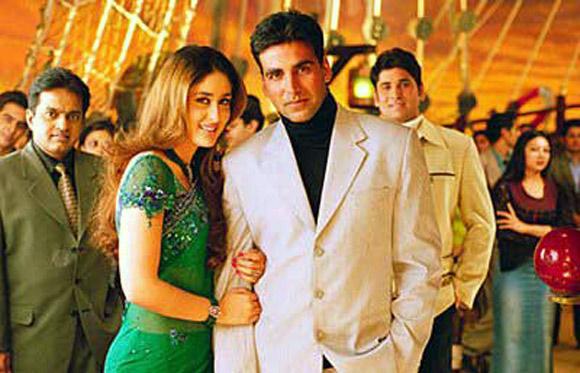 Kareena Kapoor plays the perceptive wife of a man who's wrongly accused of sexually harrassing his boss's wife.
Aided with her law degree and resolve to save her husband's dignity, she makes a strong case against the vengeful trophy wife.
Meera, Dor
Last updated on: March 8, 2013 13:08 IST
As the naive and unassuming young widow, Meera (Ayesha Takia) is conflicted with her warm friendship with Zeenat (Gul Panag) and her sense of justice for her late husband's murder, for which Zeenat's husband is wrongly held responsible.
This conflict of interest causes temporary tensions but Meera finally achieves closure as she hands over a letter of forgiveness for Zeenat's husband.

Sanjana Dhanraj, Raaz
Last updated on: March 8, 2013 13:08 IST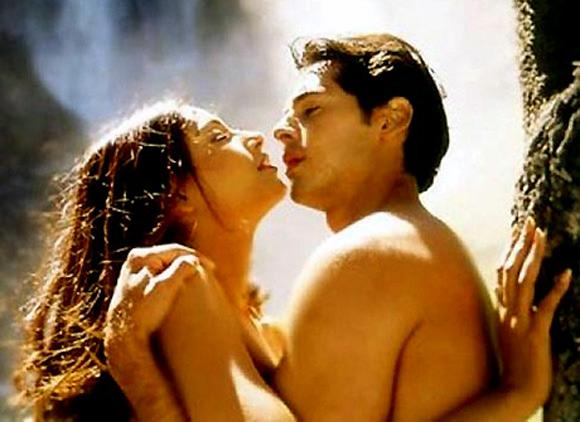 Sanjana is having doubts about her love marriage to Aditya when she becomes aware of a mysteriously sinister spirit haunting their bungalow in Ooty.
Upon learning that the spirit is bent on killing her husband, she fights with all her might to save his life.
Roja, Roja
Last updated on: March 8, 2013 13:08 IST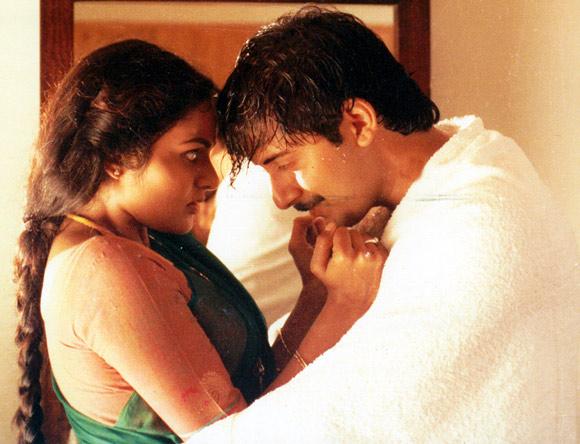 A reluctant and timid bride at first, Roja transforms into a resolute woman manically trying to rescue her cryptologist husband who's being held hostage by militants in Kashmir.
She pleads with indifferent police personnel, fights red-tapism, steadfastly makes her case in front of politicians and is reunited with her husband in the end.
Saraswati, Beta
Last updated on: March 8, 2013 13:08 IST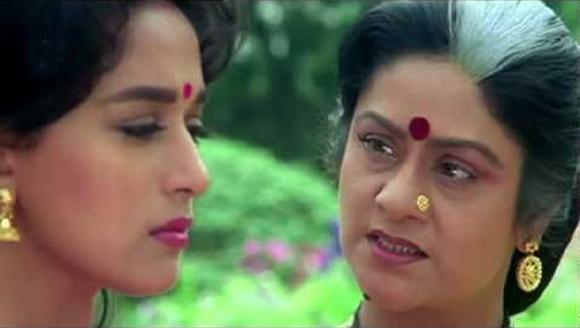 Saraswati comes as a new bride in a household held together by a scheming matriarch who takes undue advantage of her stepson (Saraswati's guileless and illiterate husband).
She trumps all her mohter-in-law's best laid plans and manages to save the family from a disaster.

Nandini, Shakti: The Power
Last updated on: March 8, 2013 13:08 IST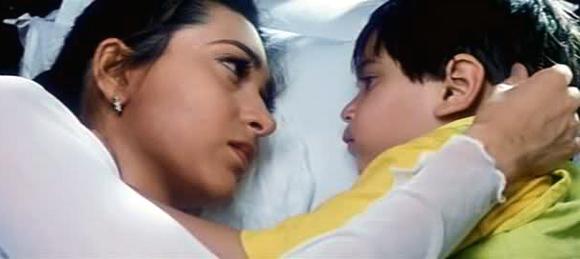 When her husband is killed in his trigger-happy and feudal village during their visit from Canada, Nandini fights a long and tragic battle to escape the confines of her barbaric father-in-law and save her only son.

Damini, Damini
Last updated on: March 8, 2013 13:08 IST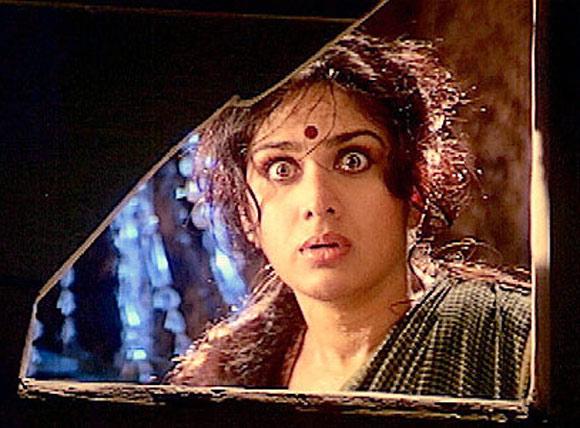 Married into a rich family, Damini watches in absolute horror when her brother-in-law and his friends rape the house help while the family is celebrating Holi outside.
Undeterred by her in-laws' pleas and threats to not testify in the case, she fights for justice till the very end.

Manju, Chaalbaaz
Last updated on: March 8, 2013 13:08 IST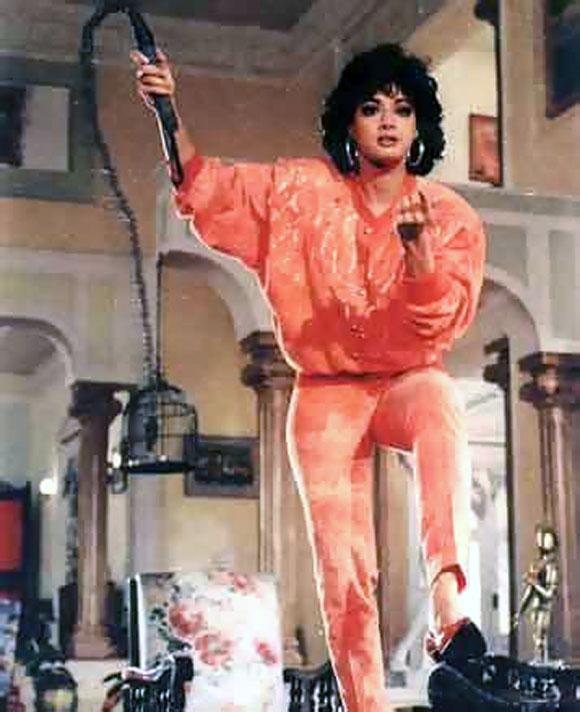 Sridevi literally wears the pants in this madcap comedy as the free-spirited Manju who wreaks havoc in the lives of Tribhuvan and Amba -- her vicious uncle and aunt who've terrorised her estranged twin sister to her wits end.
She becomes a much-needed anchor for her neurotic sister and kid brother while reclaiming what's rightfully hers and her siblings'.
 
Sonbai, Mirch Masala
Last updated on: March 8, 2013 13:08 IST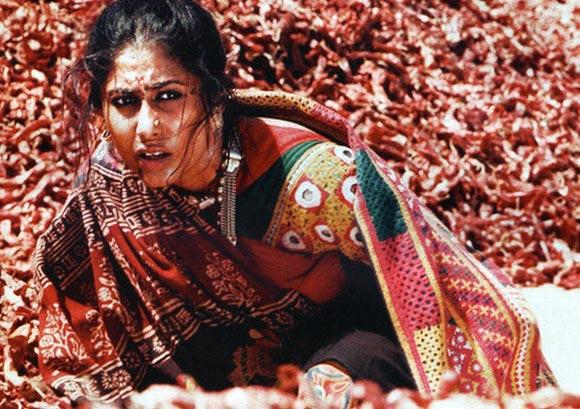 An awe-inspiring tale of a woman's resolve to protect her honour and hwo it rubs off of her fellow village women is the centre of Ketan Mehta's 1987 cult classic Mirch Masala.
Sonbai single-handedly takes on the Subedar who has a roving eye and exploits the entire village and exacts revenge.