Southern sirens who missed the Bollywood bus
Last updated on: June 2, 2011 11:48 IST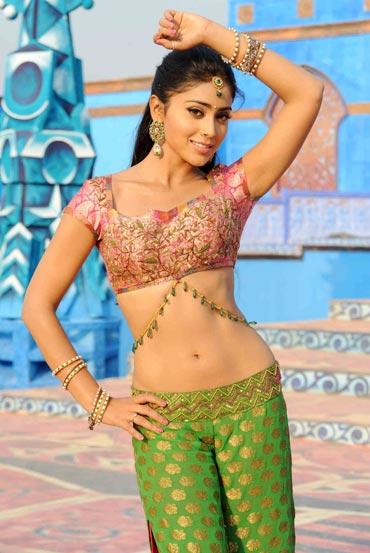 Bollywood attracts scores of hopefuls who aspire to become a part it and South Indian film stars are no different.
Many actresses from down south have tried to break in the Hindi film industry. While some, like Sridevi and Rekha were successful, there are many others who couldn't and retreated back to the familiar world of Southern films.
Here's looking at some of these actresses:
Shriya Saran
Shriya Saran is hot property down South. She started her career in 2001 and acted opposite Superstar Rajnikanth in Sivaji. However, the actress couldn't replicate her success in Hindi films when she debuted with Awarapan opposite Emraan Hashmi in 2007.
Her follow-up project Mission Istanbul too failed to create any magic at the BO.
Priyamani
Last updated on: June 2, 2011 11:48 IST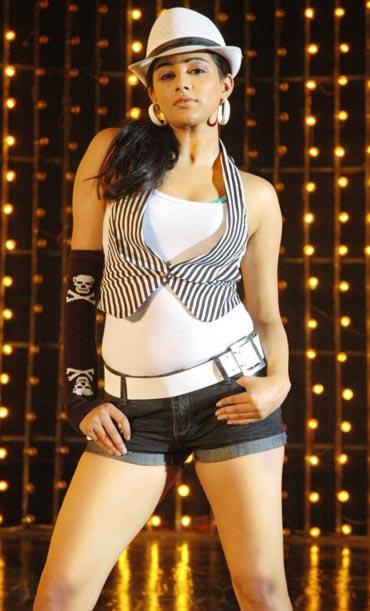 One of the most successful actresses down south today, Priyamani has won a national award for her performance in Tamil film Paruthi Veeran and a Filmfare award for her Malyalam film Thirakkatha in 2008.
She debuted in Bollywood with a supporting role in Mani Ratnam's Raavan. We all know how that story ended.
Trisha
Last updated on: June 2, 2011 11:48 IST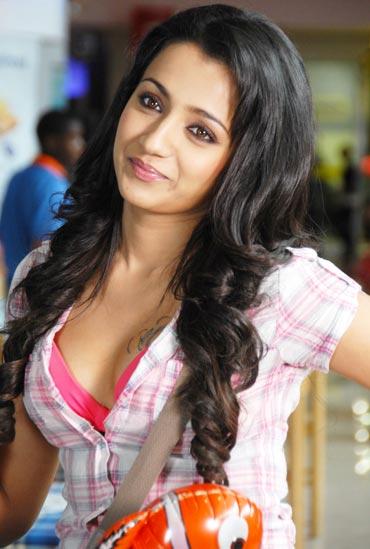 Trisha is hailed as one of the best actresses of the Southern film industry and has won numerous awards for her roles in films like  Mounam Pesiyadhe, Ghilli and Varsham over the years.
Unfortunately her debut in Priyadarshan's Khatta Meetha opposite Akshay Kumar was nothing much to write home about.
Sada
Last updated on: June 2, 2011 11:48 IST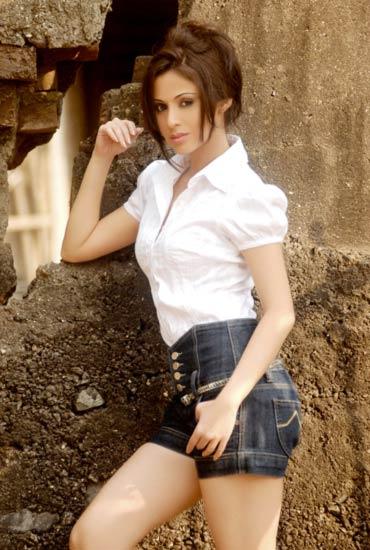 Sada made her Bollywood debut with an obscure horror film called Click opposite Shreyas Talpade. The film obviously didn't click with the audience.
Back in South films, Sada has had tasted succes with films like Anniyan in Tamil, Jayam and Unale Unnale.
Sana Khan
Last updated on: June 2, 2011 11:48 IST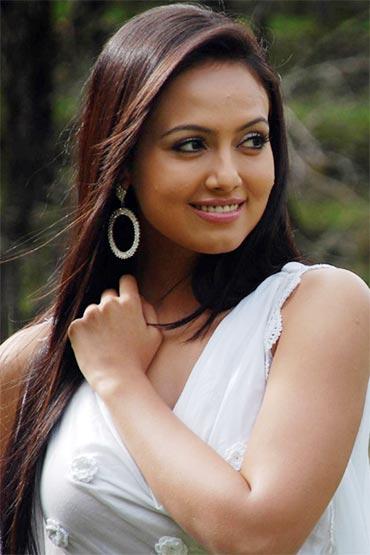 Sana Khan was the girl who did the famous Billo Rani number in John Abraham and Bipasha starrer Dhan Dhana Dhan Goal and is also an instantly recognised face, thanks to her many endorsements.
She's acted in successful films like Silambattam in Tamil.
Tamanna
Last updated on: June 2, 2011 11:48 IST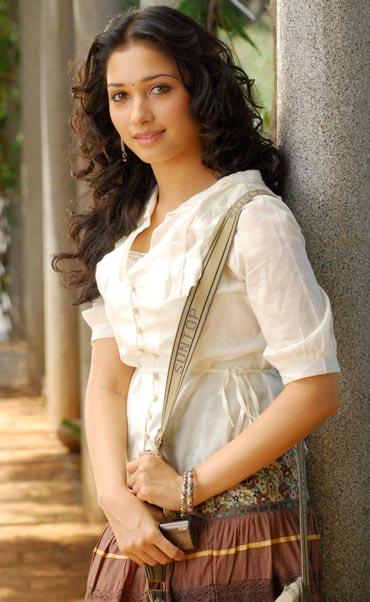 Tamanna tried her luck in Bollywood before venturing in South flms. She debuted with Chand Sa Roshan Chehra in 2005.
She's had a better run in Southern films like Kedi, Happy Days and Kallori.
Rambha
Last updated on: June 2, 2011 11:48 IST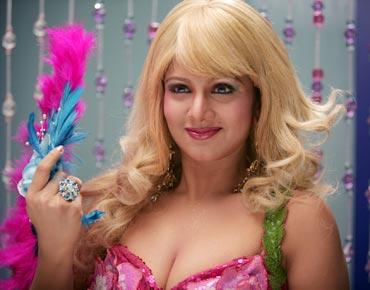 Rambha is one of the better known actresses of this lot. She appeared in many Hindi films but failed to break in the top league. She's worked with Salman Khan in Bandhan and Judwa, both of them were hits but Rambha got little credit for the success.
Back home, she's acclaimed for her films in  Telugu, Tamil, Malayalam and Kannada.
Daisy Bopana
Last updated on: June 2, 2011 11:48 IST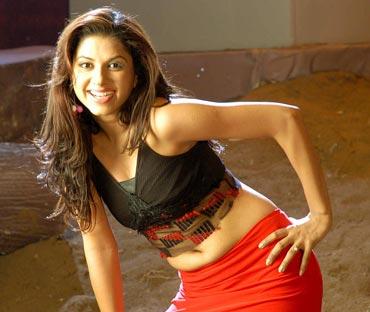 Her nickname 'Spicy Daisy' says a lot about her popularity in Southern films. She appeared in Garam Masala opposite Akshay Kumar but couldn't spice up things for the Hindi film viewers.
 She's worked with acclaimed personalities like Kamal Haasan in Rama Shama Bama and Mammootty in Prajapathi.
Kiran Rathod
Last updated on: June 2, 2011 11:48 IST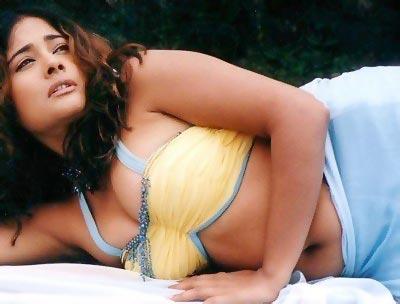 She was the bratty fiancee of Hrithik Roshan in Subhash Ghai's Yaadein. After that she quietly exited Bollywood for the lack of film offers.
She's acted in Winner, Diwan and New, all well received films in South.
Padmapriya
Last updated on: June 2, 2011 11:48 IST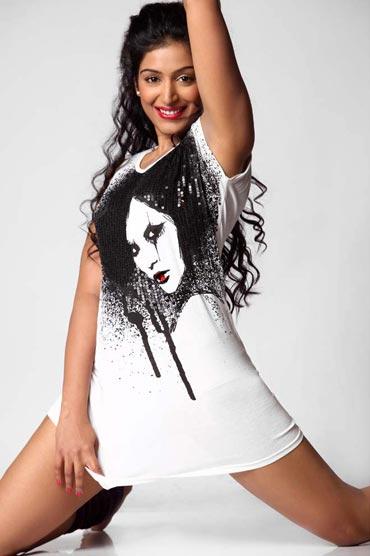 Padmapriya is a classical Bharatnatyam dancer and has appeared in Striker with Siddharth.
But she's tasted success only in films like Kaazhcha, Karutha Pakshikal in Malyalam and Thavamai Thavamirundhu and Mirugam in Tamil.
Ramya
Last updated on: June 2, 2011 11:48 IST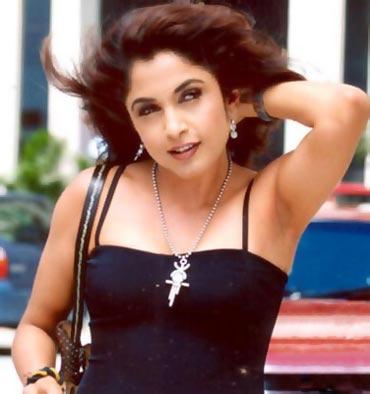 Ramya was last seen in
Bade Miyan Chhote Miyan
opposite Amitabh Bachchan. While she was just eye candy in this Hindi film, she's done better in south films with Tamil films
Padayappa, Panchathanthiram, Paattali and Paarai