Top Malayalam movies of 2010
Last updated on: December 7, 2010 18:14 IST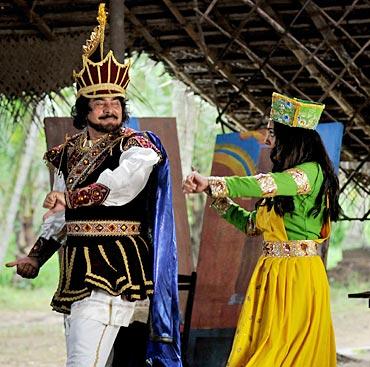 No two ways about it, 2010 has been another disappointing year for Malayalam films.
Though there were more than 60 releases till date, only a handful managed to set the cash registers ringing. The rest sank without a trace.
Here are the five which impressed us so far (the performance at the box office has not been considered as a yardstick here).
1. Kutty Sranku
Director: Shaji N Karun
Cast: Mammootty, Padmapriya, Kamalini Mukherjee
With four National Awards, including the 'Swarna Kamal' for the best film, Kutty Sranku became Malayalam's pride.
Shaji N Karun's period saga stars Mammootty as Sranku (a boat driver), whose life is narrated through the eyes of three women.
Mammootty's subtle portrayal and Suresh Krishna's superb performance were the highlights of the movie.
Anjuli Shukla's visuals also created magic thus earning her a National Award for Best Cinematographer.
2. Pranchiyettan & the Saint
Last updated on: December 7, 2010 18:14 IST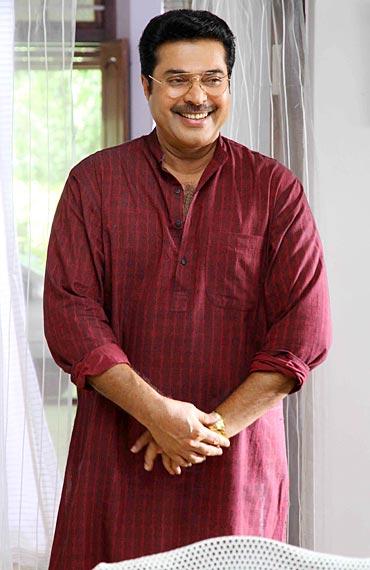 Director: Ranjith
Cast: Mammootty, Priyamani
Cherammel Eenasu Francis or Pranchiyettan, a wealthy businessman hailing from Thrissur, had everything in his life except recognition from the society as his education was limited. Pranchi's anguish was the theme of a highly entertaining film by Ranjith.
Mammootty performed the character brilliantly, complete with that peculiar Thrissur slang.
The film turned out to be a hit at the box office as well. Priyamani had a rather brief role, but she made a tremendous impact even then.
3.TD Dasan Std VI B
Last updated on: December 7, 2010 18:14 IST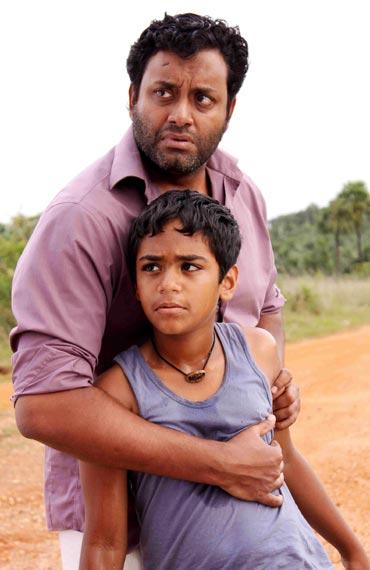 Director: Mohan Raghavan
Cast: Biju Menon, Swetha Menon
This sweet little gem had two kids (Alex and Teena Rose) playing the main characters.
TD Dasan, a young boy living in a sleepy village in Palakkad, writes a letter to his father who had left him and his mother, several years back. But as fate would have it, his father had moved out of that house.
In his place, another family moves in and intercepts the letter. Moved by the boy's letter to his father, the young girl in the family replies to Dasan's letters in the guise of Dasan's father.
Though TD Dasan Std VI B was critically appreciated, it did't do so well at the box office.
4.Athmakadha
Last updated on: December 7, 2010 18:14 IST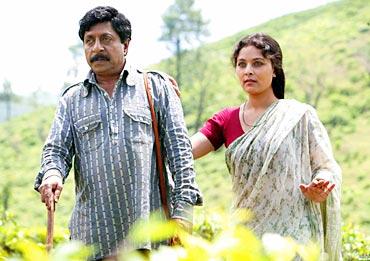 Director: Premlal
Cast: Sreenivasan, Shafna
Athmakadha is a heart wrenching story of a family stuck by blindness.
The story is about Kochubaby, a visually challenged man who never allowed his handicap to affect his life.
Always positive, he's an expert in making candles. Sometime later, he marries Mary, who is also blind. The couple is blessed with a girl who Kochubaby hopes would be their eyes. But things don't happen the way he had hoped.
Sreenivasan and Shafna were excellent in their roles.
5.Mummy & Me
Last updated on: December 7, 2010 18:14 IST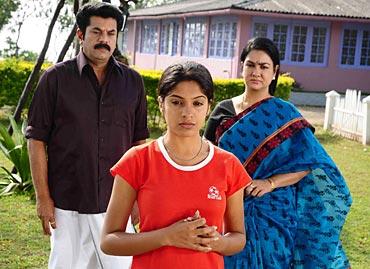 Director: Jithu Joseph
Cast: Archana Kavi, Urvashi, Kunchacko Boban
Mummy & Me has a theme that every family can relate to.
Urvashi plays a mother who imposes some restrictions on her teenage daughter (Archana Kavi), which she refuses to obey.
The film became a hit at the box office and even managed to be selected for the Indian panorama at IFFI 2010. The basic idea of the film was good, but the script and execution could have been better.