The Top Malayalam directors of 2010
Last updated on: December 31, 2010 16:27 IST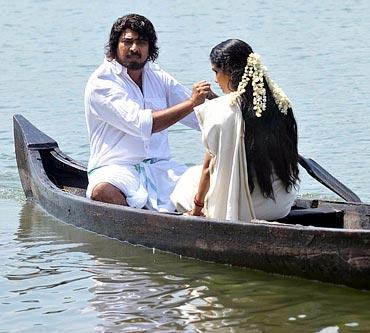 It has been an interesting year for the Malayalam film industry. Even as younger directors emerge from the shadows, the veterans are still active.
In a year that saw great films like Kutty Srank, Dasan Std VI B and Sufi Paranja Kadha, we list out the top Malayalam directors of 2010.
Shaji N Karun
Film: Kutty Srank
Shaji N Karun's films are a class apart and Kutty Srank was a welcome change from the routine Malayalam fare. The life of a Srank (or a boat driver) is told from the perspective of three women.
Mammootty performed brilliantly in the title role. Kutty Srank won the top honours at the National Award, including the awards for the Best Feature Film, Screenplay, Costumes and Cinematography.
The way the stories were narrated showed why Shaji is regarded among the finest filmmakers in Malayalam today.
Ranjith
Last updated on: December 31, 2010 16:27 IST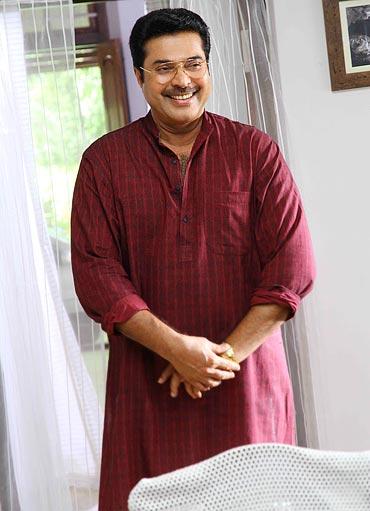 Film: Pranchiyettan And The Saint
 
The film showcased the anguish of a rich rice merchant from Thrissur, yearning for recognition. It had a humorous and yet hard-hitting plot.
 
Mammootty performed amazingly well with the peculiar Thrissur accent.
 
Among the other highlights of the film was its presentation, where the protagonist narrates the story to a saint.
One of the biggest hits of the year, Pranchiyettan also starred Priyamani playing an interior designer. But her character was half-baked.
 
With this, director Ranjith once again underlined why he is regarded among the best in Malayalam cinema.
Mohan Raghava
Last updated on: December 31, 2010 16:27 IST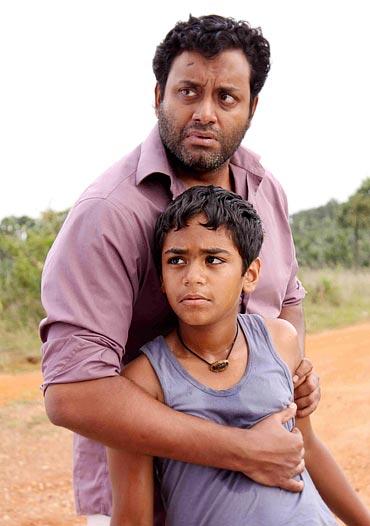 Film: TD Dasan Std VI B
A rather small film about two children, this was an unusual experiment in Malayalam cinema. What resulted though was a fantastic film that touched many hearts. 
TD Dasan is a young boy who writes letters to his father -- who left the family, and lived in Bangalore -- hoping that he would come back home. 
As luck would have it, another family moves into the house where his father once lived. A young girl from the family starts responding to Dasan's letters pretending to be his father.
This gives Dasan new hope.
The film was well appreciated but poor marketing didn't help its box office performance.
Priyanandanan
Last updated on: December 31, 2010 16:27 IST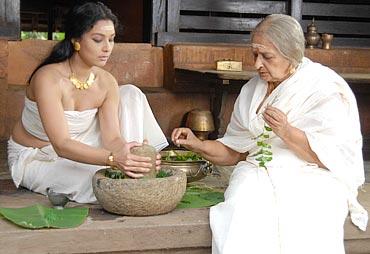 Film: Sufi Paranja Kadha

Priyanandanan, the National Award-winning director of Pulijanmam, came up with Sufi Paranja Kadha, based on a well-written novel by K P Ramanunni.
 
A period film with a sensitive theme, the film had its moments.
Karthi, a sensuous woman from a prestigious Hindu home, elopes with a Muslim tradesman.
 
Though the couple is in love initially and a temple was built for Karthi by her husband just outside their home, tensions started creeping in after a while.

Sufi Paranja Kadha has a relevant theme and Priyanandanan handled it pretty well.
Premlal
Last updated on: December 31, 2010 16:27 IST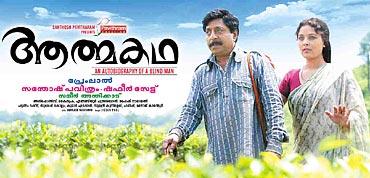 Film: Athmakadha

Debutant director Premlal narrates a heart-wrenching tale of a blind man (Sreenivasan), who faces life's challenges with a lot of courage in Atmakadha. A candle-maker named Kochubaby, he becomes blind at the age of 13 but takes life in his stride.
Kochubaby marries a blind woman and the couple have a beautiful daughter.

But his spirit begins to break when he realises that his daughter is slowly losing her sight as well.

Premlal handles the subject with a lot of maturity.