The Best Telugu Actors of 2012
Last updated on: December 31, 2012 09:21 IST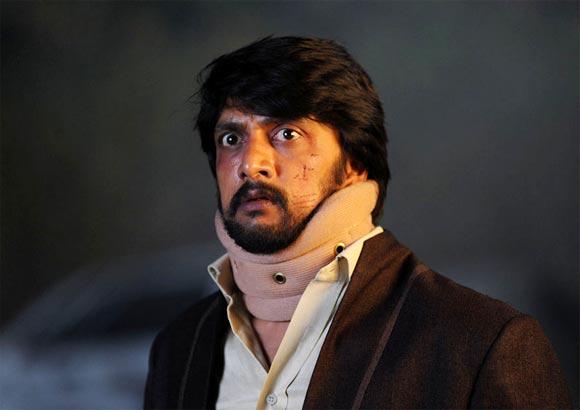 This year Kannada actor Sudeep figures in the list of Best Actors of Telugu cinema which is a mix of seniors and juniors.
Here is our choice of the top five male actors:
Sudeep
Film: Eega
Eega marked Sudeep's debut in Telugu cinema, and he gave an exceptionally good account of himself as the antagonist in the film.
He left an indelible mark on Eega. Director Rajamouli should be complimented for casting Sudeep in the role.
Sudeep's performance was all the more praiseworthy as he had to act by anticipating the fly's reactions and actions – a performance which was remarkable!
Nagarjuna
Last updated on: December 31, 2012 09:21 IST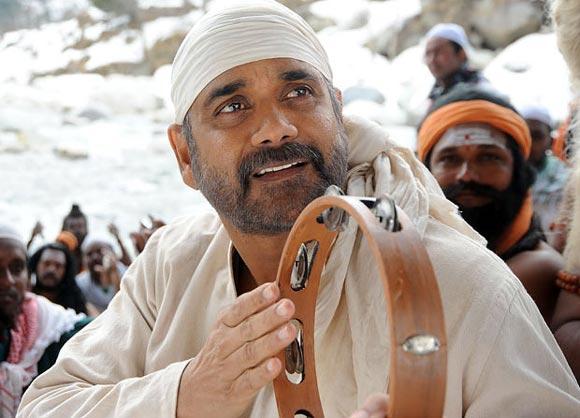 Film: Shirdi Sai, and Damarukam
Nagarjuna is getting to play diverse roles of late. The films he is choosing too are different.
As the saint of Shirdi, Nagarjuna was a picture of tranquillity and serenity. He had the requisite calmness of face, body language and compassion in his eyes to play the saintly character.
In Damarukam he showed how an experienced actor can carry a film on his shoulders.
In this socio-fantasy, he had to challenge and duel with the asura who wakes up after many years to wreak havoc.
Nagarjuna carried that role with panache even showing off his six-packs for a few seconds! Even at this age he has a physique to die for!

Rana Daggubati
Last updated on: December 31, 2012 09:21 IST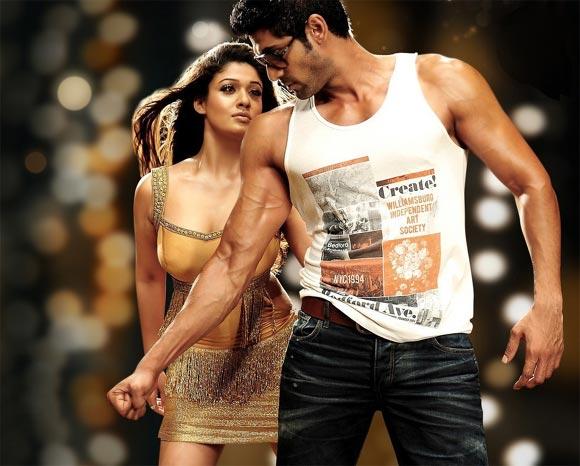 Film: Krishnam Vande Jagadgurum
This tall and handsome hunk finally tasted success with this film. Cast as both mythological characters and a modern engineering graduate, Rana carried off both roles with aplomb.
He shone in the mythological characters he played – Abhimanyu, Ghatotkacha and the Narasimha avatar. In between he also played Thota Ramudu from the film Patala Bhairavi.
But the icing on the cake was the Narasimha avatar. Rana played it to perfection and the climax of the film was worth watching because of it.
His dialogue delivery of tongue-twisting and mind-boggling lines in chaste Telugu was impeccable. The effort he put in to play each of these roles was immense, particularly the Narasimha avatar.

Sundeep Kishan
Last updated on: December 31, 2012 09:21 IST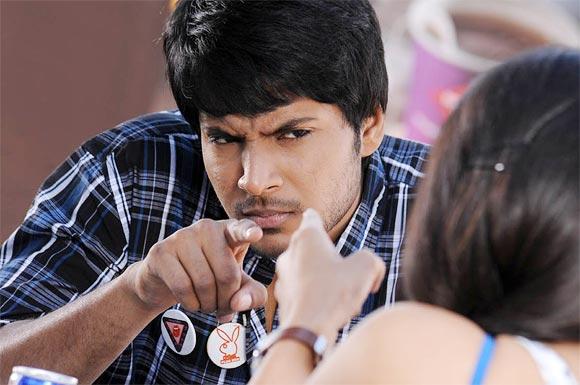 Film: Routine Love Story (RLS)
He wowed audience with his excellent performance in Prasthanam some time back. This time Sundeep has carried Routine Love Story on his shoulders for the first time after being part of an ensemble cast.
Sundeep, who was gung ho about RLS, showed his flair for comedy in this film. He is so natural that one hardly feels he is acting.
Sundeep delivers a flawless performance as he slips effortlessly into the character of Sanju. He even risked his life during the shoot at the rapids above Rishikesh as he was washed away but was happy he had delivered a perfect and natural shot!
Sudheer Babu
Last updated on: December 31, 2012 09:21 IST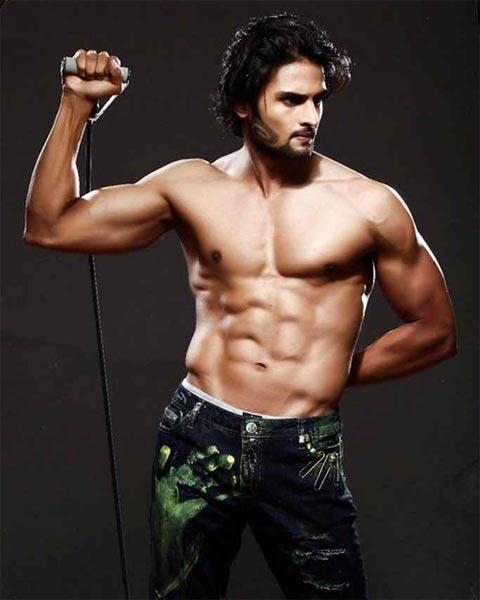 Film: Shiva Manasulo Shruti(SMS)                       
Sudheer Babu made an effective debut in SMS. The actor who is married to Mahesh Babu's sister, did not look like a debutant in his first film, such was his confidence level.
He wa equally good in the action, comedy, and dance sequences. With Regina Cassandra, who complemented his acting perfectly, Sudheer made a good impression.
What he needs to do, though, is take care of his voice and improve his dubbing to complement his consummate acting skills!