Nagarjuna escapes flight mishap
Last updated on: May 25, 2011 13:21 IST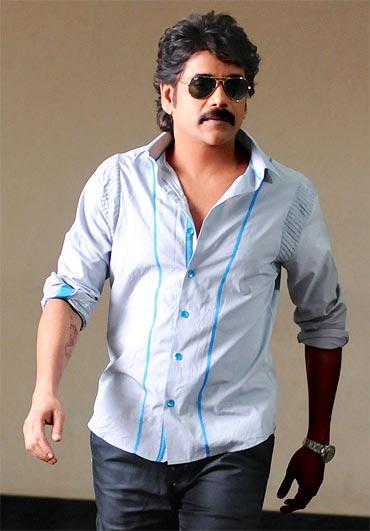 Nagarjuna Akkineni who boarded a British Airways Flight to London narrowly escaped a flight mishap as the pilot made an emergency landing at the Hyderabad airport.
The pilot noticed the tyre burst while take off and ensured the safety of all the 200 passengers by resorting to an emergency landing.
As it turns out, good luck is shining on the actor on the work front.
After the stupendous success of films such as Annamayya and Bhakta Ramadasu, the combo of K.Raghavendra Rao and Nagarjuna are going to be back with Shirdi Sai Baba with the superstar playing the saint of Shirdi. On a recent visit to Shirdi, the actor along with his wife Amala sought the blessing of Sai Baba.
Cousins Allu Arjun and Ram Charan Teja to act together
Last updated on: May 25, 2011 13:21 IST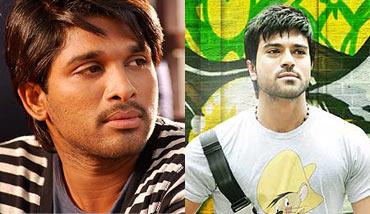 It will be a case of cousins acting together shortly. If all goes well, Allu Arjun and Ram Charan Teja are set to share the silver screen in a film produced by Dil Raju and Ghanta Srinivasa Rao (Praja Rajyam People's party) and directed by Vamsi Paidipally (Munna, Brindavanam fame).
The duo are said to have liked the script and agreed to do the film and if the film takes off, it will surely be a mega treat for the fans of both.
Chaitanya starts shooting for Bezwada Rowdilu
Last updated on: May 25, 2011 13:21 IST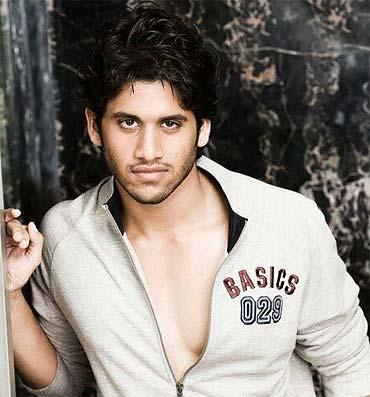 Naga Chaitanya is basking in the success of his latest release 100 % Love. The film which hit theatres on May 6 is heading to be a blockbuster.
Chaitanya has already started shooting for Bezawada Rowdilu  which is jointly produced by Ramgopal Varma and Kiran Kumar Koneru and directed by Vivek Krishna. The thriller is set in Vijayawada and is a story, which happened 20 years ago.
If you remember Nagarjuna and Varma created the magic of Shiva years ago. Let's wait and see if it can be recreated with Chaitanya and Bezawada Rowdilu.
Mohan Babu may open a music university in Tirupati
Last updated on: May 25, 2011 13:21 IST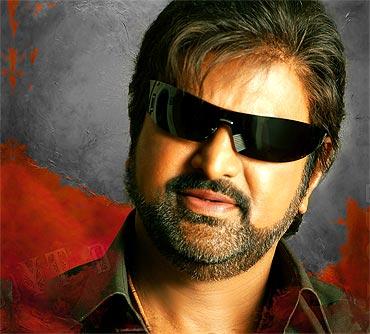 It is well known that Dr M. Mohan Babu runs the Sri Vidya Niketan educational institutions at Tirupati.
The actor-producer is a close friend of music maestro Ilaiyaraja and has suggested the opening of a world-class music university at Tirupati to be headed by the Ilaiyaraja. The  details of this university are yet to be finalised.