Rahman: Suddenly I realised I'm 46 and have everything
Last updated on: January 21, 2013 14:10 IST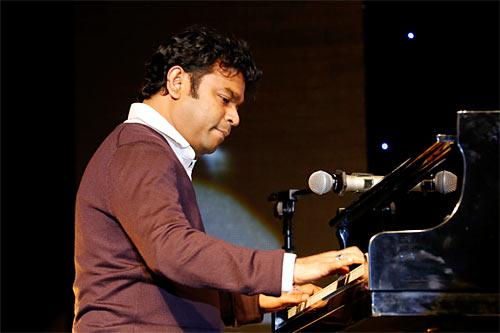 It's not often one gets a chance to interact with A R Rahman, even if just for a few minutes.
In Hyderabad, for the audio and trailer release of Kadali (Telugu version of Kadal), Rahman performed on stage and also spared a few minutes to field questions, sitting casually among the press.
He has been composing music for the film's director, Mani Ratnam, for the last two decades, beginning with Roja. The music he has composed for Kadal is topping the charts.
The interview ranged over several topics, beginning with Kadal and moving on to his album Infinite Love, spotting talent, composing music and so on.
The Kadal (Kadali in Telugu) album has a mixture of genres -- Tamil folk, gospel music and there's a touch of blues in Adiye (Yadike in Telugu). How difficult was it to put the album together and find relevant singers for each of the songs like Sid Sriram, Shaktishree Gopalan, Harini?
Having the sea as inspiration was huge. That inspired in a way Chittirai Nila. The other ones came in because Mani Sir said he needed love songs. So I gave him four tunes in the same tempo. He took both tunes – Nenjukulle (sung by Shaktishree Gopalan) and Moongil Thottam (sung by Abhay Jodhpurkar and Harini). They were alternatives but he liked both. They have similar tempos.
Adiye
came because most of the Christian gospel music in the US has this blues feel. I thought why don't I bring that to the village and show it on a boy singing it, mixing our Indian folk with it. It took us a while to settle. When we found Sid, it fell into place.
'Singers can be found on every street now'
Last updated on: January 21, 2013 14:10 IST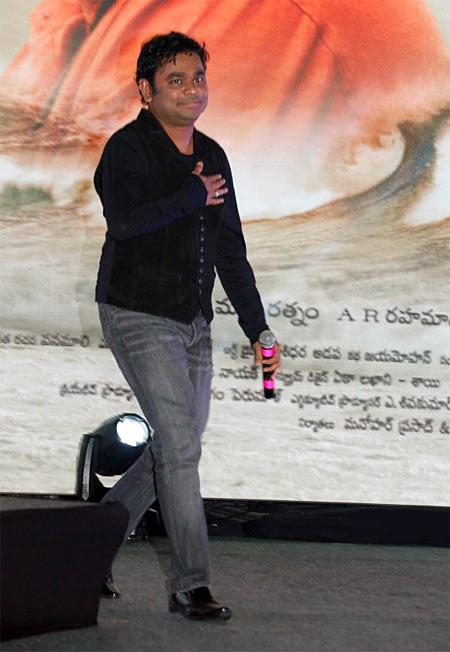 You seem to reserve the best songs for you as you have sung Keechan in this album too...
No, I gave the tune and Mani Sir said sing Keechan and I said, okay.
How did you find Sid Sriram who sang Adiye?
Sid was in Berklee (School of Music) and he sent me a demo. It was striking. He was singing Carnatic and blues as well which is a very rare combination.
I wanted to try him. I was instructing him on Skype and he was singing in a student's studio in Boston and I was recording in Mumbai. I gave it to Mani Sir. He didn't like it and asked me to sing it. I told him, no, if I sing all the songs it won't be good. And Sid sang it much better. Mani Sir liked it after hearing it a few times.
You have introduced so many new singers. How do you spot new talent and what do you really look for in them?
Now it's not like before. Earlier it was difficult to spot singers. Now every street has them.
It's good to see this amazing talent and it's fantastic to see music coming on television.
So, right now, my choice would be to see whether they have a gifted voice. It should take you somewhere when you close your eyes. Do they sing in sur? Do they have the feeling and do they have good attitude (smiles). So, all these things count.
'I wanted to work with Yash Raj films'
Last updated on: January 21, 2013 14:10 IST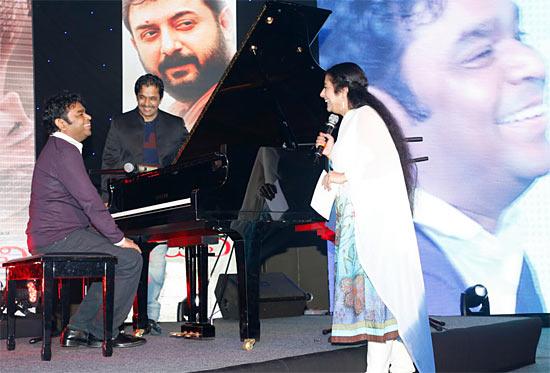 Jab Tak Hai Jaan was not very well received by a lot of music lovers. They felt it was not Rahman's best. Did you feel so?
I composed that album for Yashji (Yash Chopra). He's a legend and I wanted to work with Yash Raj films.
We had a very good experience. Some movies have this acceptance of whatever genre you do. There is a particular style of filmmaking they (the production house) have tried and tested and they make amazing amounts of money. People love their movies and I had to fit into their genre. Their parameters were very small.
So, did you compromise?
Not compromise, but I had to set my tone to their level. I had two songs in Punjabi.
Wasn't it restrictive?
I wouldn't say that. They promote their songs very well. They are amazing people, they have a great studio.
So I have probably gone out of my zone to meet their expectations. The film made Rs 250 crore. So they are very happy about that.
'You can do something only when you believe in it'
Last updated on: January 21, 2013 14:10 IST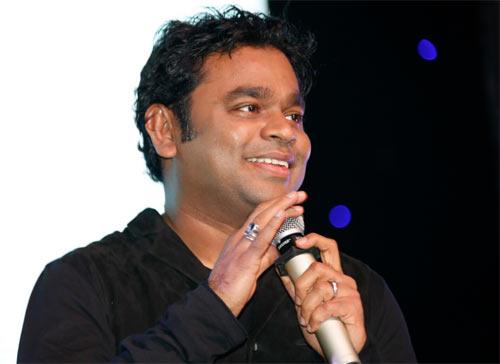 Was your album Infinite Love born out of the need to move away from film music and do something completely different that you wanted to do?
Yes, suddenly I realised I'm 46 (smiles) and I have everything. Why not have a global voice even if nobody listens to it?
That's what my agent in Los Angeles said, you have everything, why do you want to work for other people, people love your stuff.
So, that was one of the things that made me start the first single. It's going to have many songs. I didn't aggressively push it now. I'm letting people discover it and the other songs will follow.
What is it about devotional songs that you get so immersed in them, like in Piya haji Ali or Khwaja mere Khwaja, Anbendra Mazhayile, Anbin Vasale in Kadal. Do you just get immersed in the spirit of the song? Can you be a messenger of God?
I am not a messenger. I believe you can do something only when you believe in it. You can't do a genre when you don't believe in it.
So, belief is important. When you believe in love, the love song becomes very good. When you believe in God, those songs turn out well.
I tell people do it if you can. Don't do a Sufi song with dummy lyrics like Ishq Ishq. You want to do a Sufi song, just mean it and make sure it's got longevity.
'Every script has a love song, sad song, motivational song'
Last updated on: January 21, 2013 14:10 IST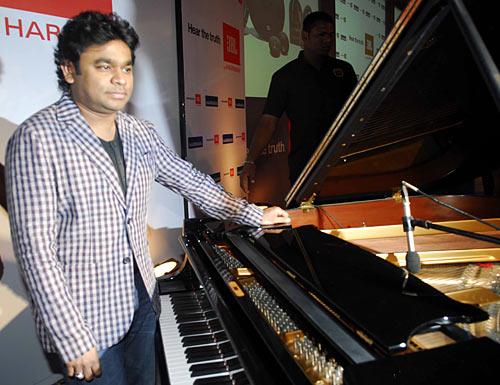 You said Mani Ratnam sets the tone for you as to what you should think. In the songs that you have done so far, has the thought process been yours?
I think the thought process is mostly from the script. Every script has a love song, sad song, motivational song. Then you need to think how can I make this more differently yet achieve the same emotional connection with the people.
How helpful have directors been in this regard?
Not much. When you work with Mani Sir, it's fine. Otherwise, I don't think it's extraordinarily creative. I think they can do much better in implementing songs.
You don't find Carnatic songs, or other genres that people like, in movies as they fear people will go away to the bathroom. Doing a masti song is a way to cater to the youth.
I think what directors like K Vishwanath and K Balachander did for music was amazing. They made people awestruck with their presentation of it. I don't think people are thinking in that direction now; they are thinking in some other direction.
Of course, many things have opened up also. Many good things have happened.
'I'm working on a secret international project'
Last updated on: January 21, 2013 14:10 IST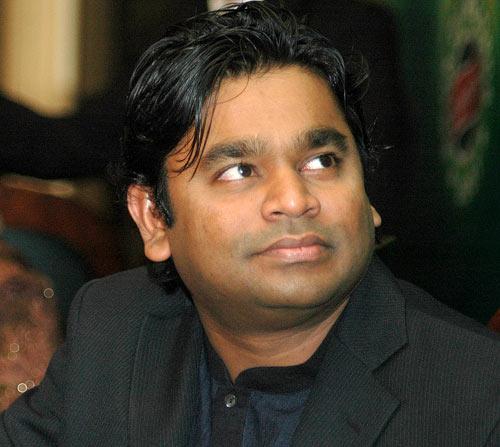 What are the international projects you are working on?
I'm working on a secret project (laughs).
How was it working with Nasreen Munni Kabir on the book The Spirit of Music?
Nasreen is an amazing person. She said, I want what I see when you work to translate into the book. It was very generic and interesting at the same time. We didn't get into any controversies and wanted it to be clean.