The Best Kannada Films of 2010
Last updated on: December 8, 2010 10:30 IST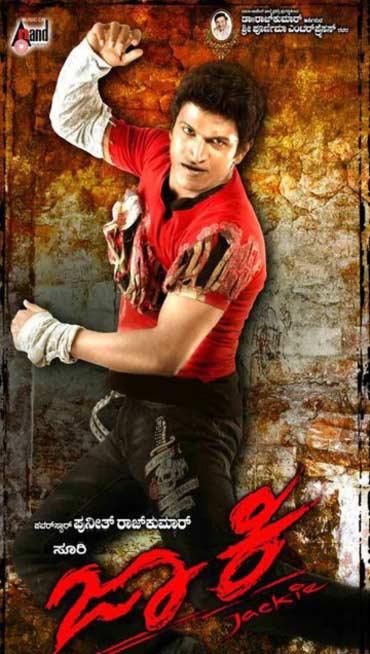 The year 2010 may be coming to an end but the Kannada film industry is in no hurry to take a break from releasing its films.
So far the industry saw an all time high of 129 releases. While the fates of Mylari, Sanju Weds Geetha, Boss and Huli, with big names involved, are yet to be determined, we present you with the five best films so far.
Jackie
Cast: Puneet Rajkumar, Bhavana, Rangayana Raghu, Ravi Kale, Harshika Poonacha
Director: Suri
A social message on human trafficking combined with entertaining action sequences and chart topping music is what Jackie is all about. With famed director Suri and numero uno hero Puneet Rajkumar coming together for the first time, expectations were high. Luckily for their fans, the duo didn't disappoint.
Jackie was lapped up by the audience for its fights and songs. Puneet's explosive action sequences by action directors Ravi Verma and Different Danny was the highlight of the film.
Harikrishna, who composed the music deserves no less credit. Yograj Bhat's lyrics added to the popularity of the songs.
Jackie was a movie for the classes and the masses.
Aptarakshaka
Last updated on: December 8, 2010 10:30 IST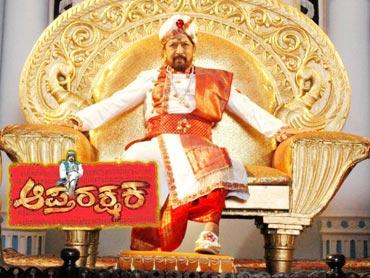 Cast: Vishnuvardhan, Komal, Avinash, Lakshmi Gopalswamy, Vimala Raman, Sandhya
Director: P Vasu
Aptharakshaka was a perfect last film from late actor Vishnuvardhan. The actor's last and 200th film was a combination of original and gripping storyline, powerful performances, narration technique and high end graphics.  
The film is a sequel to Apthamitra which starred Soundarya, who passed away following the film's release. While Soundarya's absence was felt, Vimala Raman as Nagavalli created a niche for herself. Komal too held his own and his comic timing in the film can be rated as his best this year. Lakshmi Gopalswamy was also aptly cast in the role of a dancer. Vishnu's different getups and varied performances were also worth commending. Music by Gurukiran was however better in Apthamitra.
Aptharakshaka was a perfect goodbye present for Vishnu's fans.
Super
Last updated on: December 8, 2010 10:30 IST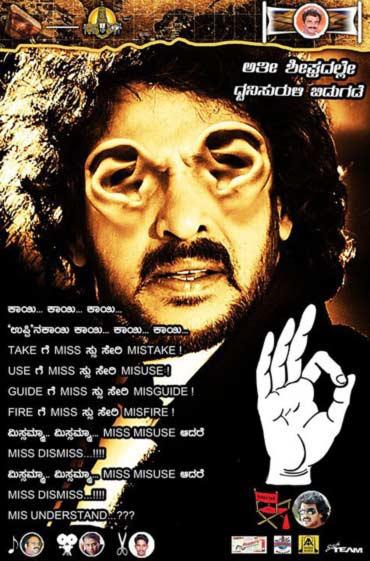 Cast: Upendra, Nayanthara, Tulip Joshi
Director: Upendra
Karnataka in 2030 that was the subject matter of superstar Upendra's directorial comeback. After delivering blockbuster directorials like Tharle Nan Maga, Shh..,Om, A, the actor-director had a lot at stake when he chose to go with a futuristic film without a title (his fans named it Super).
Upendra's looks and fast racing cars gave the film that added edge. Nayanthara, who made her Kannada film debut was the perfect fit in this stylishly shot film.
Two songs -- Kai Kai Uppinakai and Sikappate Ishatapatte -- composed by Harikrishna rocked. The film had all the necessary ingredients to make the film really Super! 
Pancharangi
Last updated on: December 8, 2010 10:30 IST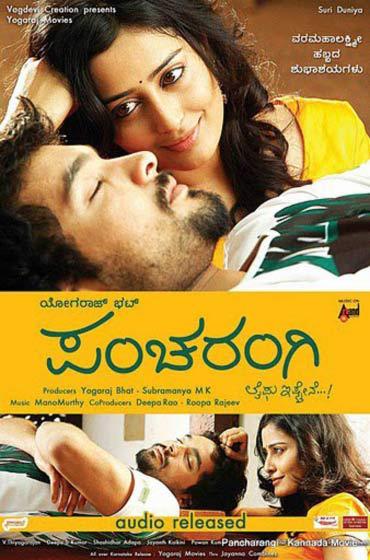 Cast: Diganth, Nidhi Subbiaha
Director:Yograj Bhatt
After Manasaare, star director Yograj Bhat and his blue eyed boy, Diganth got together for Pancharangi. Education, love, profession, marriage, family... Bhat tackled these serious issues in a fun and non-preachy way in the film.
Like Bhatt's previous directorials, Pancharangi is a tale about life and its various facets. Diganth plays Bharath, a student passionate about his language and land.
Diganth and Nidhi scored well in the acting department and so did Ninasam Satish and Ramya Barna.
Bhatt's beachy locales and breezy numbers were a hit with the audience. Lifeu ishtene in fact walks away with this year's youth anthem tag.
Pancharangi added colour to the Kannada industry that was on the verge of hitting a dark patch.
Krishnan Love Story
Last updated on: December 8, 2010 10:30 IST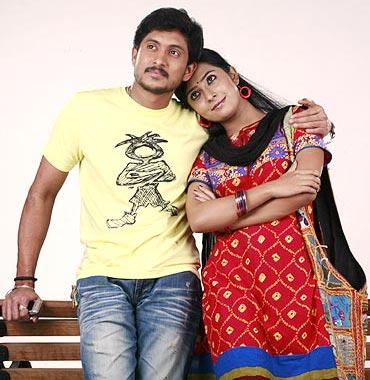 Cast: Ajay Rao, Radhika Pandit
Director: Shashank
At a time of 'happily ever after' love stories, Krishnan Love Story came as a reality check. The film that was partly based on a real incident touched a raw nerve. It brought out the 'head versus heart' dilemma most girls face while choosing their 'Mr Right.'
The film starred Shashank's muse Radhika Pandit who gave yet another stellar performance. This love story also gave Ajay Rao his much needed break. Comedian Sharan acted well too.
Jayanth Kaikini's lyrics and Shreedhar's music complemented each other. Camera by Chandrashekar was good especially in the climax scene.
A sequel is likely to be shot in the coming year.