Why Shahid is having sleepless nights
Last updated on: March 29, 2011 15:37 IST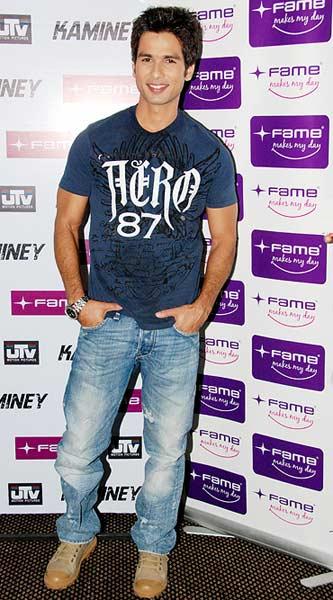 Twitter is a busy world, and Bollywood contributes a great deal to it. Here's looking at the best star tweets of the day

The buzz about the estranged rumoured couple refuses to go away. Shahid Kapoor, who is busy shooting for his father Pankaj Kapur's directorial debut Mausam tweeted about the film's progress.

'finished another song for mausam ... dance track ... 2 nights shooting in a furnace .. woken up like was in a bad fight n got knocked out. music is the best escape ...... from pain ... of any kind :) .... have a super day u all ... whatevers left of it .. mine just started u c,' he posted.
Later, the actor explained the reason behind his insomnia. '# Sleeplesssneessss again ..... On night shift ... Its quiet .... Can hear my thoughts loud n clear ... No way of escaping em,' he added.
United for cricket
Last updated on: March 29, 2011 15:37 IST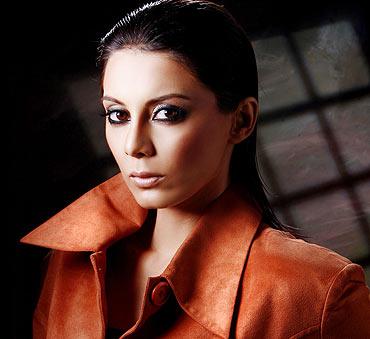 Tomorrow is a big day for Indian cricket fans, as they can look forward to the World Cup semi-final match between India and Pakistan. And movie stars are just as excited.

Minissha Lamba wants the day to be declared a national holiday. 'The Govt may as well declare a NATIONAL HOLIDAY due 2d Ind Vs Pak match tis wednesday!' she tweeted.

Kunal Kohli is heading to Mohali to watch the match live. 'The winner should be peace and a great game of cricket played in a good friendly spirit. Playing a game of cricket 'together' India - Pakistan are creating history in trp's,advertising rates,excitement.the key word is 'together'. I'm going to Mohali,' he tweeted.
Manoj Bajpai
is also excited about the match. 'Can't wait till tom.hope we qualify for the final,' he wrote.
Riteish Deshmukh
tweeted: 'INDIA-PAK is going to be a tough match -- hope its a cracker of a match-News channels r only showing cricket-that dictates d mood of d nation.'
Amitabh Bachchan
wants the Indian team to relax despite the pressure. 'Har Tv channel pe siwaye cricket ke aur kuch nahi chal raha ... thoda zyada nahin ho raha ?? Team relaxed rahe, bas yahi dua hai!!' he wrote.
Motto of the day
Last updated on: March 29, 2011 15:37 IST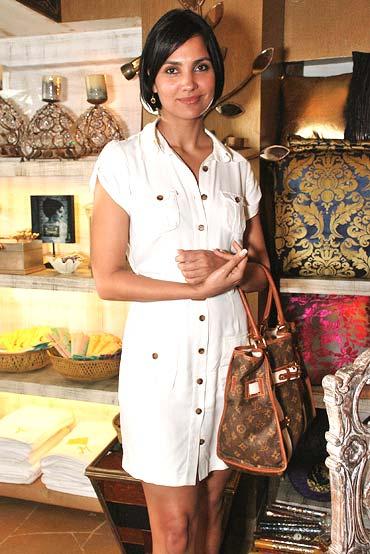 Lara Dutta
shared her motto of the day with her fans on twitter. '"I do not try to dance better than anyone else. I only try to dance better than myself"- Mikhail Baryshnikov. My Motto for today :-)' she tweeted.
Riteish Deshmukh
was quick to share his motto of the day with Lara. 'Yeh basanti kutton ke saamne nahin naachti - my motto for the day - :p' he replied.
Seeking blessings
Last updated on: March 29, 2011 15:37 IST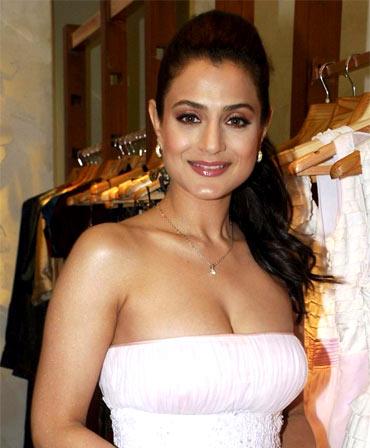 Ameesha Patel
went to a temple in Pimpri, in the Pune district of Maharashtra. 'Stoped by the mata temple in pimpri on way bak. its a mini vaishnudevi with the cave etc exactly in vaishnudevi.was lovely.nice complete day,' she wrote.
Neil Nitin Mukesh 
took his nephews to Mount Mary church in Bandra, a western suburb of Mumbai. 'Took my nephews to mount mary church. That is one divine place. So much peace ! They loved it too,' he tweeted.
Salman's sister
Arpita Khan
went to Shirdi to seek blessings. 'Got great darshan, On my way bk home .. Exhausted,' she wrote.
Awards and accolades
Last updated on: March 29, 2011 15:37 IST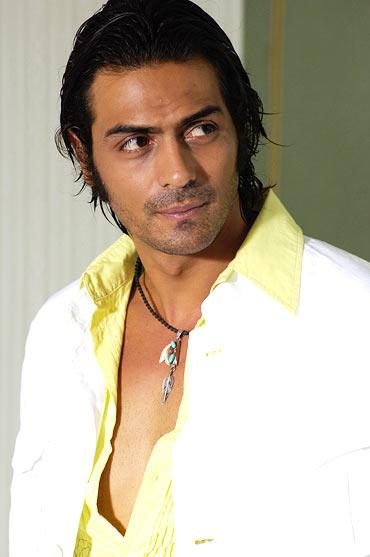 Arjun Rampal and Neha Dhupia gave shaving lessons to 150 couples -- where the women shaved their partners -- and succeeded in making a new world record.

Arjun tweeted his experience: 'Hello, it's been an eventful last two weeks, filled with happiness @laptheclub won the times of India award for best club,went to Dubai on a holiday. Gillette shave sutra where 150 couples,where girls shaved their partners got into the guiness book of records for the largest shaving lesson. Was a lot of fun.'

Meanwhile, Madhur Bhandarkar felt honoured to present the Liftetime achievement award to legendary radio announcer Ameen Sayani. 'Feel so honored to give th lifetime achievement award to th great Ameen Sayani at a function in Delhi yesterday,' he wrote.