Making amends, SRK-style!
Last updated on: May 27, 2010 12:57 IST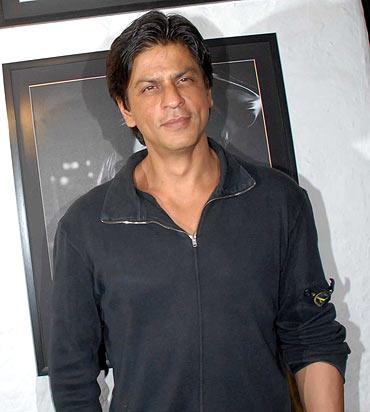 As recently as three years ago, Shah Rukh Khan was ruling the roost.
Post Kabhi Khushi Kabhi Gham, almost all his films -- Main Hoon Na, Swades, Veer Zara, Don -- were super hits.
The occasional box office dud (Paheli) didn't really matter in the larger scheme of things. Endorsements, home productions, overseas distribution, his business interests were all growing at a phenomenal pace.
But then suddenly things changed. Shah Rukh was rubbing too many people the wrong way. It started with the Bachchans. Vinod Chopra was another recipient of Shah Rukh's wicked sense of humour at a popular awards function. Sajid Khan and SRK were no longer buddy-buddy.
The turning point was Katrina Kaif's birthday party in 2008. Getting into a public brawl was Salman's trademark style, not Shah Rukh's. From then onwards King Khan realised he needed to make amends. We don't know whether SRK has really changed or it's just an exercise in public relations.
But for the last two years Shah Rukh has been behaving in a fairly diplomatic fashion. Well, he hasn't invited Salman Khan over for dinner yet, but with many others the change is quite apparent. Here's a look at the people at the receiving end:
Vishal Bhardwaj
Last updated on: May 27, 2010 12:57 IST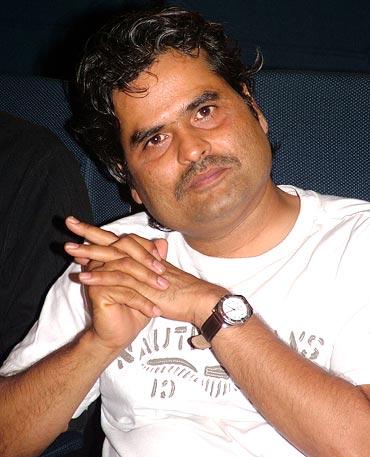 Vishal and Shah Rukh have always shared a good rapport. They're both from Delhi and almost the same age.
After Omkara, Shah Rukh was keen to sign Vishal Bhardwaj for his production house, Red Chillies Entertainment. Apparently the project did not materialise. Insiders say Shah Rukh kept dilly-dallying so Vishal got fed up and went ahead with Kaminey. SRK did not take to this too kindly.
But when Kaminey released in 2009, SRK decided to let bygones be bygones. And wife Gauri personally showed up for a screening of Kaminey. Now that sure is an olive branch...
Sajid Khan
Last updated on: May 27, 2010 12:57 IST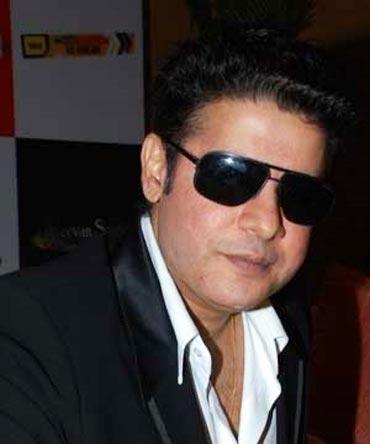 As a special favour for Sajid's directorial debut Heyy Babyy, Shah Rukh agreed to a miniscule guest appearance for one song. He had only one condition. His song wouldn't be used for promoting the film as his own film Om Shanti Om was up for release next.
However, once SRK shot for the film, Sajid Nadiadwala (the producer) went ahead and used SRK's clippings especially on TV. Shah Rukh wasn't too happy with it but since there was nothing in writing, he couldn't do much about it. The cold vibes between him and Sajid Khan lasted a long time.
Yet, when SRK recently hosted a party for Akon, the rap singer at his residence (Mannat), Sajid Khan was very much on the guest list. Apparently SRK called him up personally. And the bad vibes seem to have become a thing of the past.
The Bachchans
Last updated on: May 27, 2010 12:57 IST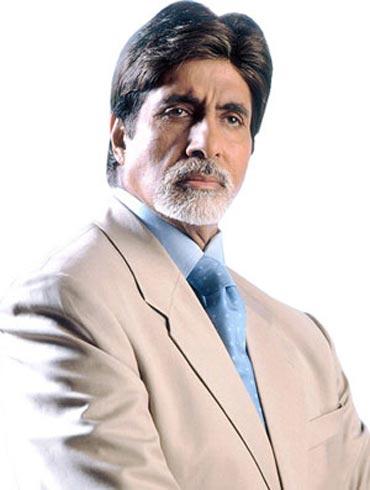 So much has been said about the Bachchan-SRK feud, most industry folks believed it would last a long time. Surprisingly this feud ended because of Salman Khan.
In July 2008 the famous SRK-Salman brawl took place at Katrina's birthday party. In October 2008 the entire Khan-dan (SRK, Gauri and kids Aryan and Suhana) put in an appearance at the Drona premiere. Even as the photographers went into a tizzy, industry folks realised the significance of Shah Rukh's gesture.
Since Salman was now an arch enemy it made sense to have the Bachchans on his side.
Vinod Chopra
Last updated on: May 27, 2010 12:57 IST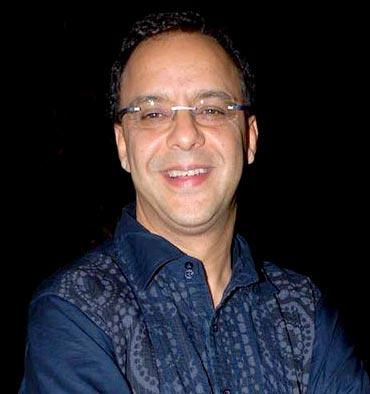 It all started when Eklavya was chosen as India's official entry to the Oscars.
Shah Rukh had his own opinion about the selection committee to which Vinod Chopra spiritedly replied that Shah Rukh had no issues when Paheli was selected for the Oscars.
It led to a verbal war between the two. Insiders also insisted that SRK was trying to woo Rajkumar Hirani, a Chopra camper, into doing a film for Red Chillies Entertainment.
Vinod Chopra and Shah Rukh Khan set a personal and professional distance even though Vinod's wife (Anupama Chopra) was writing a book about Shah Rukh. At an award function SRK used the platform to make quite a few wisecracks at Vinod.
This year, after the success of 3 Idiots, the equations have changed. Vinod and SRK greet each other warmly when they meet each other in public.
According to reliable sources, a co-production between Red Chillies and Vinod Chopra is in the offing. In all probability Aamir Khan is having the last laugh.
Aishwarya Rai Bachchan
Last updated on: May 27, 2010 12:57 IST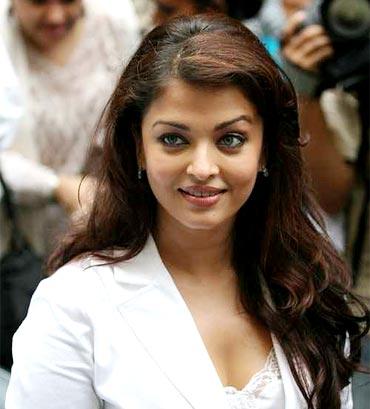 Chalte Chalte was originally Aishwarya's film. But one day Salman landed up on the sets and created a major ruckus resulting in Aishwarya's ouster and Rani Mukherji replacing her.
Aishwarya was upset; she lost out on a great role for no fault of hers. Since then she and Shah Rukh have maintained a distance.
But SRK is smart. After the Drona premiere, he put in an appearance at the Paa premiere. He even called Bachchan Sr and asked for a few extra tickets as his son's friends were keen to see the film. Now that was one smart move!
Now Aishwarya has been approached for a guest appearance in Ra.One. Since the film is being targeted at international audiences it makes perfect sense. Will the lady agree? Let's wait and watch.
Aamir Khan
Last updated on: May 27, 2010 12:57 IST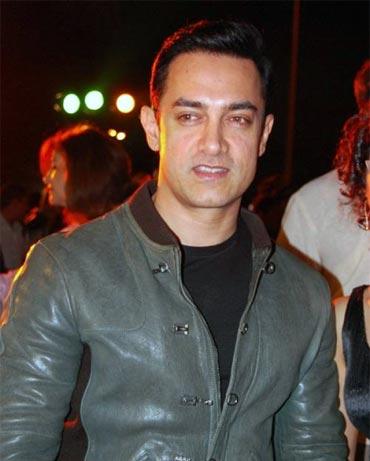 Shah Rukh for many years never hesitated to make digs at Aamir whether it was about the actor's height or his way of working.
Problems ensued when Aamir Khan retaliated via his blog, the media etc. Then Taare Zameen Par swept the box office the same year Shah Rukh was hoping Om Shanti Om would be a major winner.
Now Shah Rukh keeps his mouth shut at least on public platforms. Even the release of My Name is Khan was pushed to 2010 as the pre-release hype about 3 Idiots was massive. A sensible decision!
And even though these two aren't friends they do come together on issues such as the multiplex strike.