Salman Khan defends Katrina Kaif
Last updated on: January 27, 2011 14:15 IST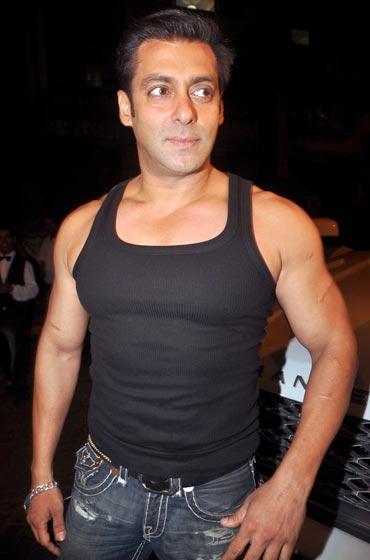 The twitter world is quite a busy one, and Bollywood contributes a great deal to it. Here's looking at the best star tweets of the day.

Salman Khan recently tweeted about damsels in distress Katrina Kaif and Priyanka Chopra, whose residences were raided by the Income tax department.

'right to raid...then we the right to question....then we have RTI .... Bataooo oh ho ho oh,' he tweeted.

He went on, 'Aur ek insaan batao jo mere baat se dis agree karega ...chekho chillao, kuch karo. Darr gaye kya?Or am I wrong?Must b thn! Vil jst keep it acting n movie's. y own frnd don't want me to tweet.So good nite.'

Quite Veer, eh?
Bollywood gets patriotic
Last updated on: January 27, 2011 14:15 IST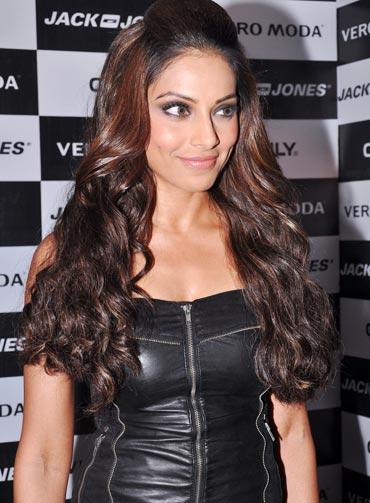 As Indians celebrated Republic Day, Bollywood got patriotic as well.
Bipasha Basu
tweeted, 'This Republic Day let's pledge to remember that variety is what makes India so wonderful. We should embrace and accept these differences!
- A nation rich in cultures, languages, customs, cuisines and arts. Happy Republic Day!Jai Hind!'
Amitabh Bachchan
wished his fans: 'HAPPY REPUBLIC DAY ! may we prosper in peace and in love to be the highest and the greatest !! JAI HIND ! JAI BHARAT !!'
Abhishek Bachchan
wasn't left far behind. He tweeted, 'Happy republic day to you all..... JAI HIND!'
Salman Khan
shared a thought, '"Freedom is not worth having if it does not include the freedom to make mistakes" happy republic day guys.'
Preity Zinta 
celebrated the day with her family. She wrote: 'Happy Republic day guys ! JAI HIND !!!! Today is all about watching the republic day parade & chilling at home !'
Singer
Shreya Ghoshal
 wrote, 'Bharat ke sabhi deshvasiyon ko Ganatantra Diwas ki dher saari shubhkaamnayen:)'
Director
Shekhar Kapur
asked his fans, 'how many out there celebrating republic day except as a holiday?'
Lata's warning
Last updated on: January 27, 2011 14:15 IST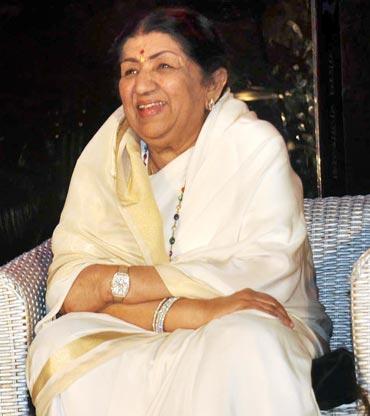 It seems that someone called Sunil Chohan has been claiming to be Lata Mangeshkar's secretary by showing a picture of himself with the singing legend.

The person has been telling people that she is performing in Holland.
Lata clarified, 'Namaskar. I am very shocked and upset to learn that a person, who goes by the name of 'Sunil Chohan', has been misrepresenting to people that he is my secretary. This is wholly untrue. Furthermore, he has been taking money from people, falsely telling them that I am doing some concert for/through him. This too is wholly untrue. I am not doing any such concert, and, nor have I even a remote inkling of who this person is. He has also committed a very serious offence by making a fabricated and false photo, showing him seated next to me. This is a fake photo. He shows this photo to people and takes monies from them. I am taking the necessary legal action, yet at the same time, I would like to warn all the people through Twitter, that the abovesaid person is a fraud, and his activities of falsely using my name are fraudulent!'

She also posted the picture in question.
Against remakes?
Last updated on: January 27, 2011 14:15 IST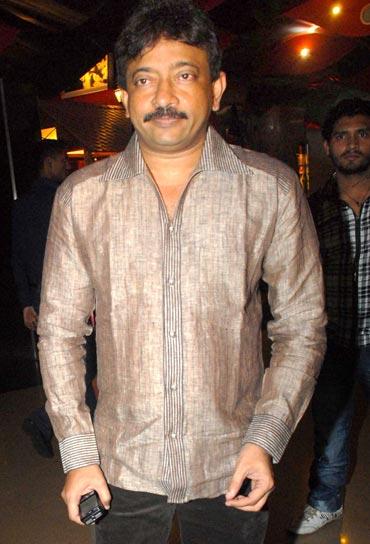 Telugu actor Pawan Kalyan is planning to remake Dabangg. But Ram Gopal Varma doesn't find it too creative.
He tweeted, 'Creative makers doing remakes is so recreative'

He added, 'Pawan kalyan is the most original in thought and deed nd as a fan of his I don't understand why he does remakes....but am sure he knows best'
After remaking the Sholay, we're sure RGV knows best!
Bollywood's best wishes
Last updated on: January 27, 2011 14:15 IST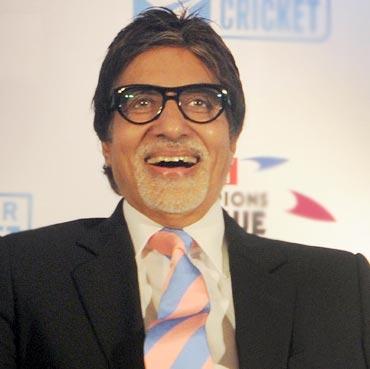 Amitabh Bachchan, a Padma Shree awardee himself, congratulated the list of awardees this year.
'Read news of Tabu, Kaajol and Irfan Khan getting decorated with PadmaShri, and Waheeda ji with Padma Bhushan ... congratulations !! T 258 -...and Shashi Kapoor and Usha Uthup and VVS Laxman ... all to be decorated with the Padma Awards .. many many congratulations !!' he tweeted.
Anupam Kher
joined in: 'Congratulations to this year's Padma Award winners.'
Shreya Ghoshal 
congratulated A R Rahman on his
Oscar nominations
. She tweeted, 'Two Oscar nominations and one at the Bafta!! Woaaaow! @arrahman you simply rock!!! loads of love and best wishes from ur fan:) shreya.'
Shooting stars
Last updated on: January 27, 2011 14:15 IST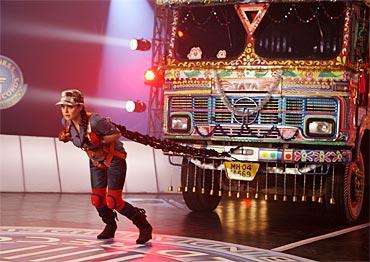 Sushmita Sen
is busy shooting for a commercial in Dubai. The actress posted, 'Gooood Morning people!!:) on my to shoot a print campaign for crescent lawns! Love shooting in Dubai! A sunny day awaits me;) warmth to u:)'
Shahid Kapoor
was also due to shoot for a commercial, and seemed to be in a dilemma. 'Shooting for an add for vaseline today ... To take the bike or not .. That is the question !! Hmmmmm'
Meanwhile,
Preity Zinta
finished shooting for the Guiness World Records. She tweeted, 'Guiness World Records Ab India todega ! Really excited as V just finished shooting da
promo
! Ting !'
It will be fun 2 c Indians break & make new Guiness World records! So guys n girls.. Hold ur breath!' she added.
Happy couples
Last updated on: January 27, 2011 14:15 IST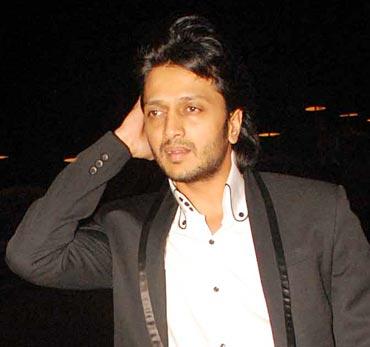 It's Ashish Chowdhry wedding anniversary today as Riteish Deshmukh informed with this tweet: 'Wishing my friends @AshishChowdhry and samita Happy 5th anniversary- Mr & Mrs Perfect'

Arshad Warsi also wished the couple, 'happy anniversary bro, love u n Sam....'

Meanwhile, Mrs Bhupathi-to-be Lara Dutta was delighted with Leander Paes and Mahesh Bhupati's Australian Open victory. She tweeted, 'So proud of Lee&Hesh!!! Praying for a win! The only Grandslam title they haven't won together.....YET!!! C'monnnnn Boys!!!'