Meet the HOTTEST new debutant at Yash Raj
Last updated on: March 12, 2013 14:57 IST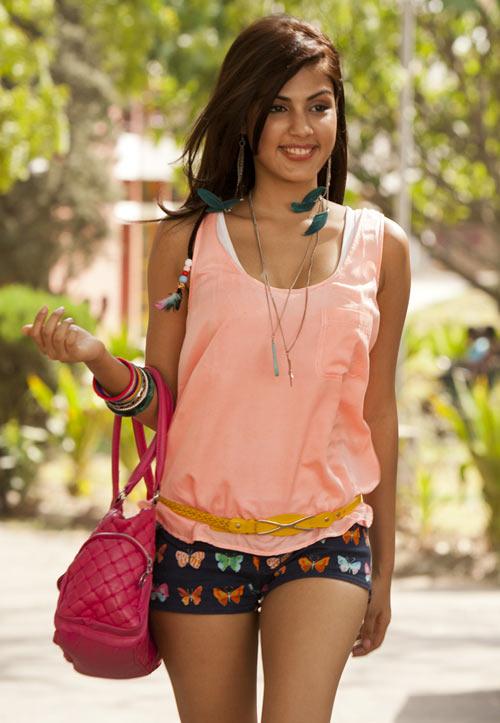 Starlet Rhea Chakraborty has joined the list of pretty young things who made their Bollywood debut with Y-Films -- the Yash Raj Films subsidiary that focuses on youth-centric films and has produced films like Luv Ka The End and Mujhse Fraaandship Karoge.

Chakraborty, who made her acting debut with Teugu film Tuneega Tuneega in 2012, will be seen in Mere Dad Ki Maruti, releasing this week.
The actress had auditioned for Yashraj's Band Bajaa Baraat but was rejected since she was too young for the role, which later went to Anushka Sharma.
In a brief interview with Patcy N, she speaks about her Bollywood debut.
How did you land a YRF film?
Shannoo Sharma, casting director at YRF, called me for an audition after seeing me on MTV. 
I auditioned for the role. They told me what they wanted from me. I made those changes and gave the audition again after a few days, and landed got role.
'The character I play in the film is a huge fan of Shakira'
Last updated on: March 12, 2013 14:57 IST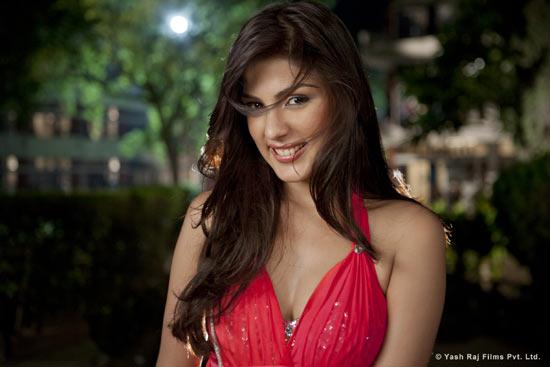 In Mere Dad Ki Maruti you play a character who is known as Chandigarh Ki Shakira. Are you a singer in the movie?
No. The character I play inthe film is a huge fan of Shakira and thinks that Shakira is the hottest girl in the world. 
She thinks her popularity among men in Chandigarh is similar to Shakira's worldwide. By that logic, she is Chandigarh ki Shakira.
All the boys in the college are mad after Jazzleen -- the character I play in the film.

Everyone thinks she is very hot. Therefore she connects with Shakira and thinks that Shakira's life would be like this.
'Ashima is very good for a first time director'
Last updated on: March 12, 2013 14:57 IST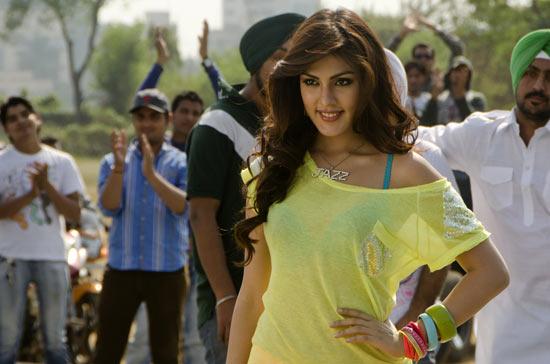 How much do you relate to Jazzleen?
I relate to her a lot. I am very frank and muhfat (straigh-talking) and say whatever I feel like.
How was your director Ashima Chibber to work with?
Ashima is a superb director. She is very good for a first time director. 
I couldn't believe this is her first film because she knew exactly what she wanted in the film; she knew exactly what her actors liked and didn't like.
She made it easy for all of us because she did so much research for the film and the characters. We just copied all her work and used her homework.
'Yash Raj Films is the most organised company ever'
Last updated on: March 12, 2013 14:57 IST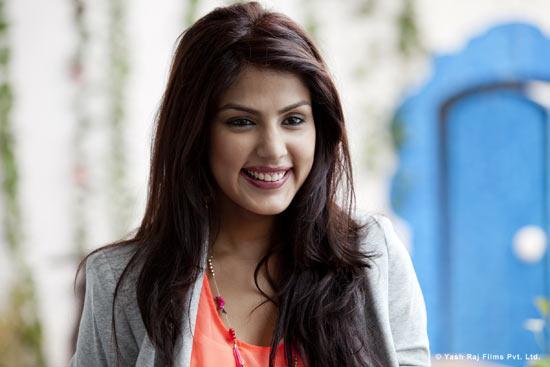 How was it working with YRF?
It is superb. They are the most organised organisation ever. Everyone is so good, it's really nice to work with them.
Tell us about yourself.
My father was in the Army so I have lived all over India. I have studied in 14 schools. 
I am a Bengali. My mother is from Mangalore so it's a mix of both cultures at home.
 
My younger brother is in the tenth standard and giving his board exams right now.
How did you become an actor?
VJ-ing happened first and after auditioning I became an actor.
I was on a show called Teen Diva which was being aired on MTV. I talked a lot on the show and the boss there thought I was good for VJ-ing since I spoke so much. 
I was given shows like TV Wassup and Gone in 60 Seconds.
'I wanted to be a doctor/engineer not an actress'
Last updated on: March 12, 2013 14:57 IST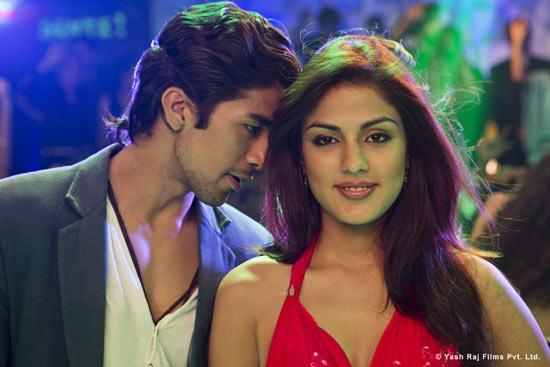 Did you always want to be an actress?
Honestly, I did not think I would be in ths profession. Till I was in the tenth standard, I wanted to be a doctor. In 11th and 12th, I decided I wanted to be an engineer and took up science.
One day a bunch of girls from my college in Ambala were going to audition for a show on MTV. I did not know what show it was but as I wanted to bunk my exam, which was the next day, I decided to go for the reality show audition with them. 
All the girls who went were not selected, but I got selected and that was for Teen Diva.
Your first movie was a Telugu movie called Tuneega Tuneega. How did that materialise?
The producer of the film, M S Raju, saw me on MTV and kept calling me. Since I didn't know who he was, I kept on ignoring his calls. 
Apparently he is a very big producer in the Telugu film industry. I happened to mention his calls to a friend of mine who told me how big he was and told me to call back.
I called him and auditioned and worked in my first Telugu film. I can speak Telugu now.
How come you learned a difficult language in your very first movie?
Since my dad was in the Army, I have travelled a lot and I learnt many languages. I am good with languages.