RGV: SRK, Rajnikanth should fast
Last updated on: June 6, 2011 16:05 IST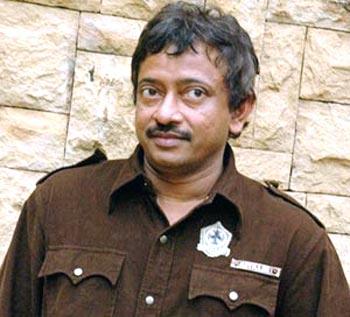 The argument between the government and
Baba Ramdev
is escalating rapidly. 
Ram Gopal Varma
feels Baba Ramdev is doing all this for fame.
'Since I am not into Babas I don't know who Ramdev is but the brand new fad seems to be fasting for fame. Purana picture Anna hazaare media theatre se nikalgayi aur naya picture Ramdev lag gayi. Since we as a nation are so much into Babas why not we just abolish political parties nd governments nd make the Babas only our leaders. Then v al cn js pray chant do yoga nd instd of fasting agnst corruption v cn js starve 2 death nd lay our souls 2 rest at various Babas feet. Since I am very ignorant on these matters can someone please educate me if Anna Ramdev and Baba hazare are fasting for the same cause,' he tweeted.
In fact, he took a dig at Shah Rukh Khan, Rajnikanth, Sachin Tendulkar and Katrina Kaif, asking them to fast for the nation. 'Cnsdrng our grt indian mentalty mre thn Hazares Ramdevs fasting v mt gt btr rslts if sharuk khan rajniknt sachn tndlkr nd katrina kaif fast. Also celebrities won't mind fasting as anyway they are already into dieting,' he added later.
Cheering for Federer!
Last updated on: June 6, 2011 16:05 IST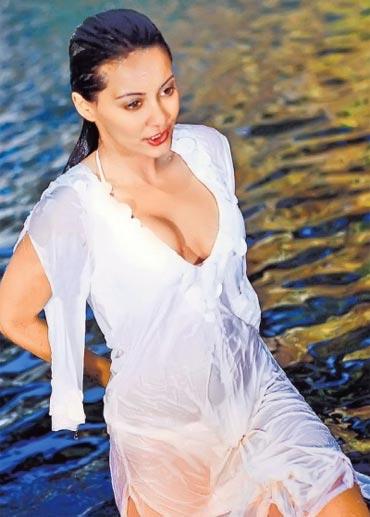 In an exciting match, Rafael Nadal put up a brilliant show as he beat Roger Federer to win a record-leveling sixth title at the French Open on Sunday. And with the entire India, Bollywood stars too were glued to their television sets cheering for the Roger Federer.

Minissha Lamba cheered for Roger. 'I love both Nadal n Fed.. But my heart goes out to Roger now! Go Fed!! #FrenchOpen' she wrote.

Shahid Kapoor tweeted: 'Fedex n nadal ! Some battles u can just never get enough of !'

Mandira Bedi is optimistic that he will bounce back soon. 'I would like to believe, Federer will live to see a grassy-green victory!! Soon. On that note, gnite. :)' she updated.

Rahul Bose is also an Roger Federer fan. 'As a forever federer fan, I grieve. But there are few more magnificent, magnanimous champions in world sport than rafa. Hats off!' he updated.
Sandhya Mridul
was happy to see Roger on television. 'And yes Glad to see the Fed biased idiot commentators eat dirt Yeeaaah :p' she tweeted.
Priyanka Chopra goes green
Last updated on: June 6, 2011 16:05 IST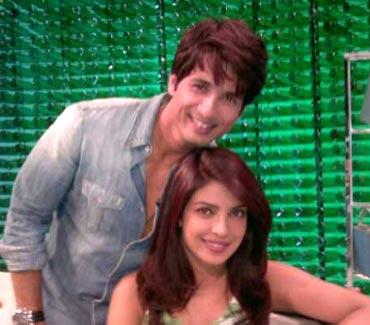 Priyanka Chopra showed her support to NDTV Greenathon on World's Environment Day to encourage members of the public to take up a green activity on Sunday. But the event more greener when Shahid Kapoor joined Priyanka with Shah Rukh Khan and Lara Dutta.
'Gooood morning world. Its world environment day and i'm at the NDTV Greenathon. Great start already. I'm so excited because we've just cropped a huge milestone-5 crossed & 250 Villages. Thank you so much for the support!' she tweeted, and posted a picture (left).
Dia Mirza also insisted her fans to love environment. 'What we do to the environment we do to ourselves. Respect, care, love and protect our environment. Happy World Environment Day!' she updated.
Bipasha Basu
, on the other hand, gave a green advice. 'Do lil things which help us save r planet!Save water electricity n paper,plant a sapling,curb pollution!Do nt tke environment fr granted!' she updated.
Tweet pix
Last updated on: June 6, 2011 16:05 IST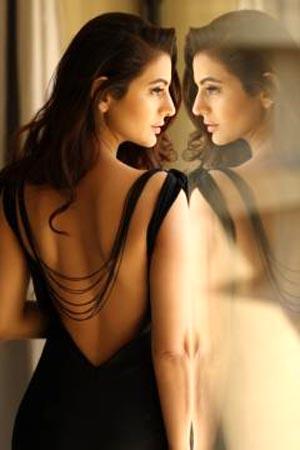 Ameesha Patel shared a picture from her latest photoshoot (left).
Riteish Deshmukh was having fun with Sohail Khan. 'Sohail khan is da new bartender - this pic is thanks to @ashishchowdhry' he tweeted.
Sonakshi Sinha posted a picture of Riteish and her from Celebrity Cricket League. 'Apna asli mumbai hero, @riteishd, kya khela aaj! So what ki haar gaye? Haar ke baad jeet haiiiii!' she tweeted.