Readers' Pick: Top 10 Groundbreaking Hindi Films!
Last updated on: July 31, 2013 18:44 IST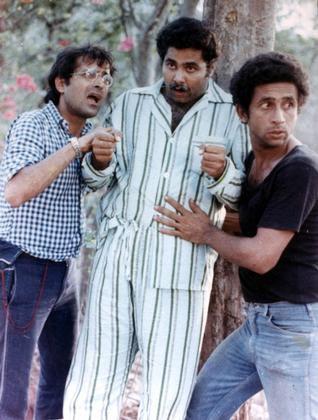 The identification of Hindi films with the kitschy song/dance culture and idol worship of stars is so powerful, it's easy to overlook the accomplishment of those who dared to defy the formula, the deep-rooted stereotypes, the standard story lines, the glorification of glamour, the obsession with box-office.
Once in a while, however, a gifted filmmaker comes along and breaks the monotony with his/her inspiring vision on celluloid.

And lovers of quality cinema find reason to hope again.
2013 saw unique films like Matru Ki Bijlee Ka Mandola, Special Chabbis, Kai Po Che, Bombay Talkies and Lootera hit the screens but the overwhelming praise showered at Anand Gandhi's small-budget gem Ship of Theseus is not an everyday occurrence.
SOT, which explores the human soul's weakness and strengths in the face of challenge, doesn't have any stars to boast of and relies purely on its stunning content and word of mouth to get this far.

Such impressive reception prompted us to ask you, dear readers, your pick of Hindi cinema's most groundbreaking film . And here are the names suggested by you:
1. Jaane Bhi Do Yaaron

Kundan Shah ridicules the frightening extent of corruption within business, media, politics and administration with such levity, the commentary is most effective.

The issues raised by his brilliant satire are, sadly, relevant even today.
2. Sholay
Last updated on: July 31, 2013 18:44 IST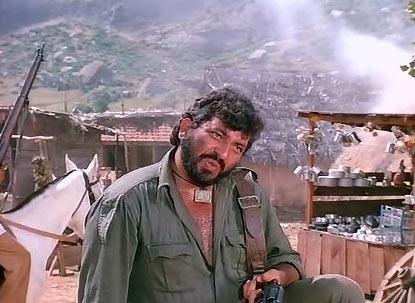 Stars are usually roped in to lend a film scale but in Ramesh Sippy's ode to spaghetti westerns Sholay, they are treated like characters who can live their roles.

And do they?
Sholay is a guidebook in epic storytelling achieving its numerous objectives -- emotionality, technique and ambiance in an manner that cannot be bettered even by the maker himself.
3. Shree 420
Last updated on: July 31, 2013 18:44 IST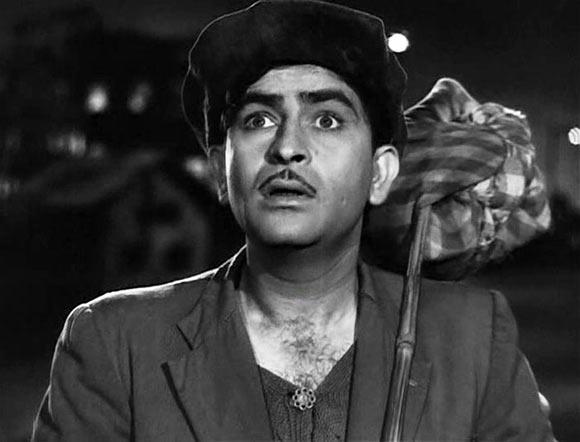 Raj Kapoor's early films examined social distinctions while cementing his own image as the charming tramp -- a romanticised version of the common man.
And in the compelling Shree 420, he lures his impoverished innocence with the razzle-dazzle of money until he realises the noxious consequences of greed.
4. Kaagaz Ke Phool
Last updated on: July 31, 2013 18:44 IST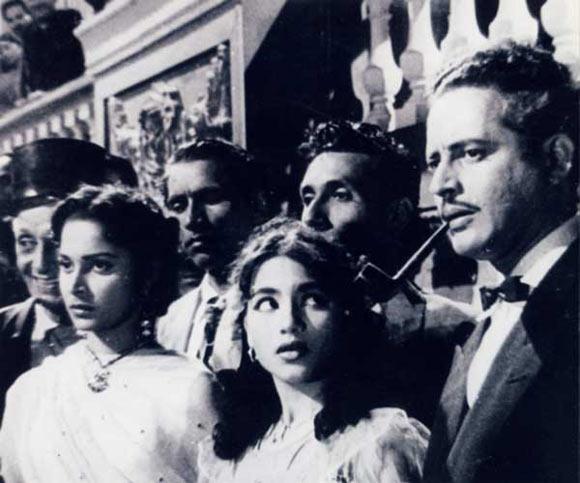 Guru Dutt's Kaagaz Ke Phool may have met with a devastating response at the box-office but its merits are beyond the understanding of commerce.
Dutt displays a rare sensitivity with his poetic, heartrending depiction of the sordid reality of life in show business.
5. Anand
Last updated on: July 31, 2013 18:44 IST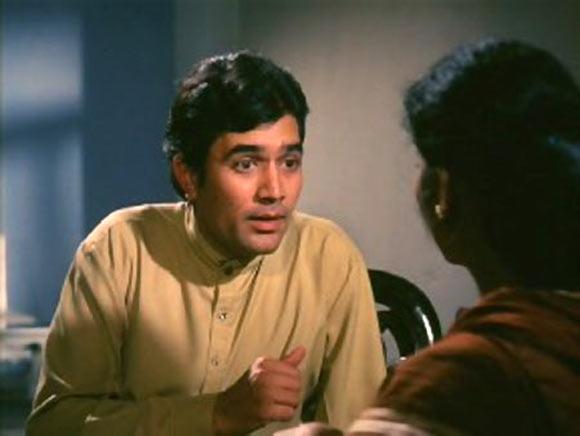 The simplicity and goodness of Hrishikesh Mukherjee's cinema warmed the hearts of most film buffs.

But he achieved this to its maximum with his masterpiece, Anand.
Its triumph lies in its paradox, Anand celebrates life through the cheerful philosophy of its dying leading man, played to perfection by Rajesh Khanna in the best role of his career.
What sets it apart from most films around this premise is the complete absence of emotional manipulation and needless melodrama.
6. Mirch Masala
Last updated on: July 31, 2013 18:44 IST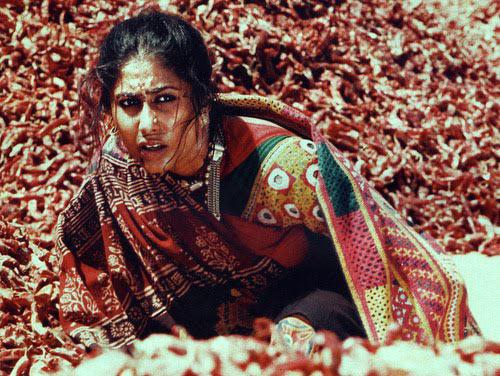 There have been numerous films about oppression of rural women but few which portray retribution and solidarity like Ketan Mehta's Mirch Masala does.
In the 1985 drama's unforgettable climax, the violent retaliation by the group of women towards the central tyrant is both crucial and comforting.
7. Ardh Satya
Last updated on: July 31, 2013 18:44 IST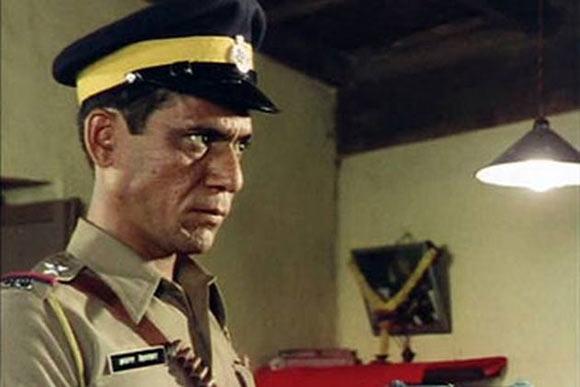 Om Puri's angst-filled turn in Govind Nihalani's volatile cop drama, Ardh Satya proved that not all police officers need to have the star dynamics of Dharmendra, Amitabh Bachchan or Vinod Khanna.
Ranked among the finest films of Indian cinema, Ardh Satya tackles the loss of idealism when confronted with abject corruption in the law and order system with unflinching intensity.
8. Dil Chahta Hai
Last updated on: July 31, 2013 18:44 IST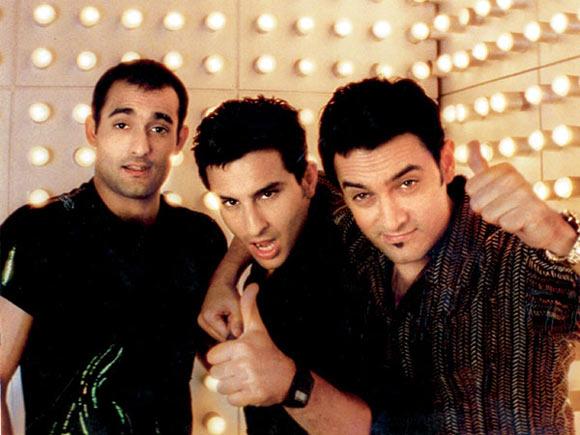 Till Farhan Akhtar's directorial debut, friendship was always treat like a point of reverence in our films but with DCH it acquired an easygoing, humorous and real face.
Even if it is limited to a urban context, the accessible, fresh vibe of Akash, Sid and Sameer's brotherhood is one of the warmest too.
9. Chak De! India
Last updated on: July 31, 2013 18:44 IST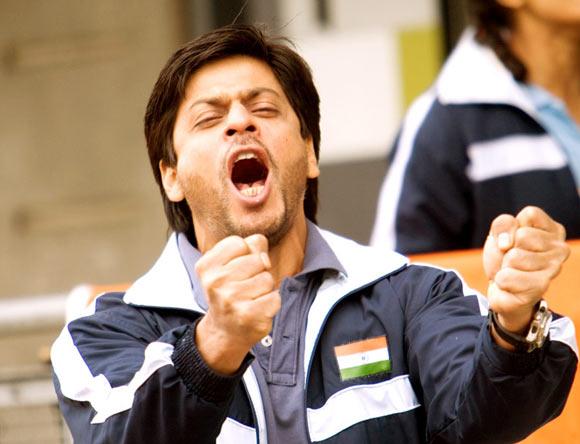 A hockey (not cricket mind you) sports drama from start to finish by a production house synonymous with mustard fields and chiffon saris starring a hero who's the poster boy for all things mushy and a team of rank newcomers, Shimit Amin provided both Yashraj and Shah Rukh Khan a much-needed breakthrough in Chak De! India.
Its inspiring script highlights sportsmanship and the honour that lies in playing for one's country through the catharsis of a coach with a wrongly tainted reputation.
10. Dev D
Last updated on: July 31, 2013 18:44 IST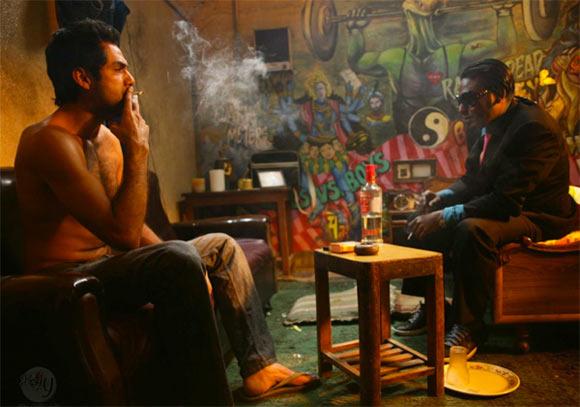 Tampering with classics is not easily forgiven whether it's Don or Devdas but Anurag Kashyap's irreverent take on Dev-D isn't merely a stylish gimmick blending Sarat Chandra Chattopadhyay's popular novella in contemporary Delhi-Punjab milieu.
Rather Kashyap's adventurous approach aspires to the see the aftermath of unrequited romance in a new perspective with wanton versions of Devdas, Paro and Chandramukhi and a decidedly different climax.