'Rajesh Khanna did not care for anyone'
Last updated on: July 27, 2012 15:49 IST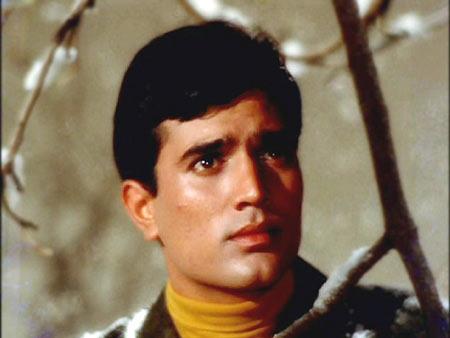 Everyone loved Rajesh Khanna the superstar, but very few actually knew him.
Journalist Ali Peter John, a close friend of Rajesh Khanna, followed his career closely and kept in touch till the very end.
He shares some interesting insights about the superstar with Patcy N:
I have been following Rajesh Khanna for 35 years. I used to meet him during inter-collegiate competitions. He was from Mumbai's K C College and I was from Bhavan's. I was junior to him. He and Amjad (Khan) participated in college dramas.
Rajesh Khanna came to the movies after winning a talent contest, and 12 producers had to give him a break because that was in the contract. The producers were known as United Producers and the head was G P Sippy who later produced Sholay.
So, when others were struggling, walking from studio to studio for a film role, Rajesh Khanna 'struggled' in an Impala (a foreign-made car and a status symbol in the late 1960s and early 1970s). His first three films -- Aakhri Khat, Raaz and Baharon Ke Sapne -- were flops, even though they were made by directors like Chetan Anand, Narendra Bedi and Nasir Hussain.
That's when his struggle began, because no producer wanted to touch him and all the films that were launched were stalled.
'There was a time when all the major theatres in Mumbai were screening only Rajesh Khanna films'
Last updated on: July 27, 2012 15:49 IST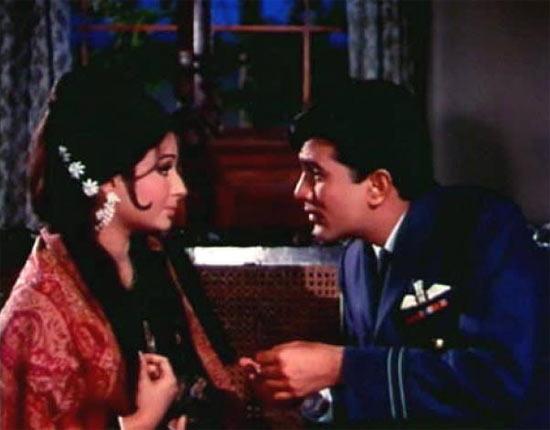 Then came Aradhana.
After shooting eight reels of the film, (director) Shakti Samanta wanted to change Rajesh Khanna as the lead star because no distributor was ready to buy a Rajesh Khanna film.
Later, he decided against it and completed the film, with Sharmila Tagore as the heroine, who went on to do 12 films with Rajesh Khanna.
There was no one in the theatre on the first day, first show at 12 o'clock. But by the evening, the theatre was houseful.
From then on every film was a superhit. There was a time when all the major theatres in Mumbai were screening just Rajesh Khanna films. Some films ran for 100 or 75 weeks.
Even a bad film was a silver jubilee, such was the craze. It was complete madness. After Rajesh Khanna, not one star has got such stardom, not even Amitabh Bachchan.
'When he first started throwing tantrums, producers did not mind'
Last updated on: July 27, 2012 15:49 IST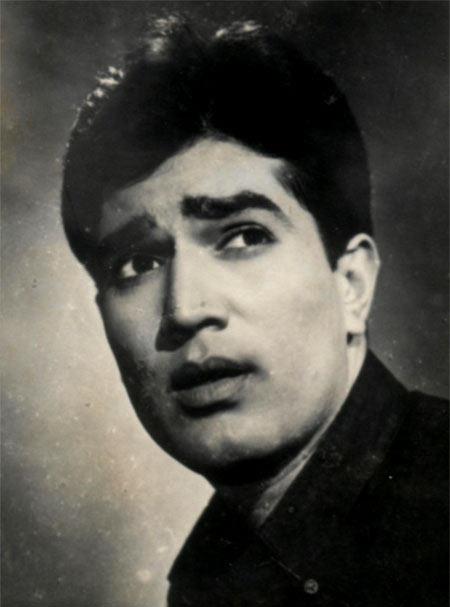 After becoming a superstar, Rajesh Khanna started demanding more money -- around Rs 10 lakh (Rs 1 million) per film. He was paid more than Dev Anand, Dilip Kumar or Raj Kapoor.
Success went to his head. When he first started throwing tantrums, producers did not mind. They thought he was a superstar and it was all right.
He started giving trouble to the same people who had made him. There were early morning shoots, but for him the day used to begin at 3 pm. He didn't care if people had to wait for him on the sets.
He thought Rajesh Khanna is God and no one dare deny him or question him.
He was a very good actor. You give him dialogues and he will finish his whole day's work in hours. So they couldn't complain though they were losing money.
Once the film was released, all the money was recovered because his films were hits. This went on for almost 10 years.
'Rajesh Khanna would do anything to be in the limelight'
Last updated on: July 27, 2012 15:49 IST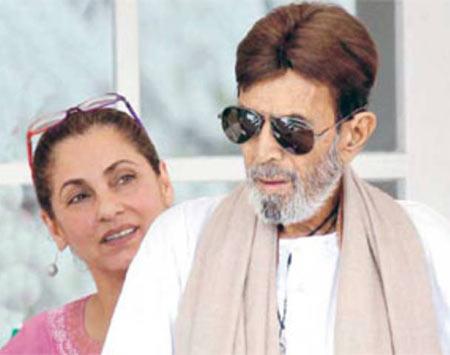 I used to follow him to see what is this madness... why did girls come from all over India to meet him and stand outside his bungalow for two, three days just to get a glimpse of him?
He would make them wait, then finally come to the window and the girls would swoon.
When his car came out of his bungalow it was stopped by the girls and smeared with lipstick.
He started the trend of wearing jeans or pants and a kurta, a trend followed even today.
He dated Anju Mahendru and was going to marry her. She lived with him, but ultimately, he presented her the bungalow in which she lives even today. He saw how popular Dimple (Kapadia) was and married her instead.
Dimple was a huge fan of Rajesh Khanna. She was one of those who stood outside his bungalow. Rajesh Khanna's career had started dipping and he thought marriage to Dimple would keep him in the limelight. He would do anything to be in the limelight.
But he did not take care of her.
His chamchas (sidekicks) only job was to flatter his ego and they got paid for that. They came in the morning and Dimple had to look after them, serve them drinks and food.
She could not take all this and one day she left with both their daughters. He never called her, but he never abused or cursed her. In the later stages of his life, he apologised to her.
'Rajesh Khanna was so depressed with Amitabh's rise that he showed suicidal tendencies'
Last updated on: July 27, 2012 15:49 IST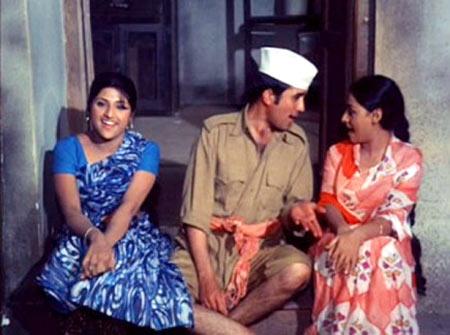 There was a film called Majnu which Kamal Amrohi was going to direct. The mahurat for the film was very grand. The whole industry was invited and a huge set was created. Rakhee was the heroine of the film. But it was never made.
After his marriage to Dimple, his career started going downhill, but he did not reduce his price or change his attitude.
Rajesh Khanna was a very good friend of Jaya Bhaduri. Jaya was madly in love with a then struggling actor Amitabh Bachchan. Rajesh Khanna would openly tell her not to roam around with Amitabh. "Kyun tum is aadmi ke saath ghumti ho? Tumhara kuch nahi hoga) (why are you going out with this man. He is not going to amount to much)," he told her.
After Namak Haram, Rajesh Khanna was so scared of Amitabh Bachchan's success that he made his producers sign him for a movie to show that he was still the bigger actor.
Rajesh Khanna was so depressed with Amitabh's rise that he showed suicidal tendencies. He told me that one day he went to the terrace of his home and cried bitterly.
He would insult Amitabh Bachchan. When he and Jaya were working together in Bawarchi, Amitabh would come to meet Jaya on the sets. Rajesh Khanna would not even acknowledge Amitabh.
Jaya was very upset about this and one day she told him, "Ek din dekhna yeh kahan hoga aur tum kahan hoge (One day you will see where he will be and where you will be)."
Her words came true.
I was there when this incident happened at Ranjit Studio. Rajesh Khanna did not care for anyone.
'The only director Rajesh Khanna was scared of was Hrishikesh Mukherjee'
Last updated on: July 27, 2012 15:49 IST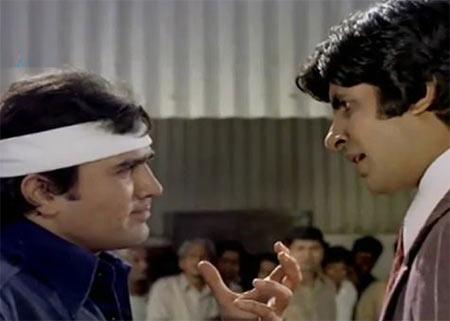 He changed lines, he changed dialogues, he chose his scenes -- he wanted dying scenes in every film because he thought that all the films where he died in the climax were hits.
He wanted to die in Namak Haram too, but the role demanded that Amitabh should die. He wanted dramatic deaths. He asked for a death sequence in Safar and Khamoshi.
He was obsessed with death because Dilip Kumjar had died in his film and become a legend. In his first big hit, Aradhana, Rajesh Khanna dies in the first half and that was a hit. So he wanted to die in every film.
The only director he was scared of was Hrishikesh Mukherjee with whom he worked on Anand, Namak Haram and Bawarchi.
'He did not know anything about politics'
Last updated on: July 27, 2012 15:49 IST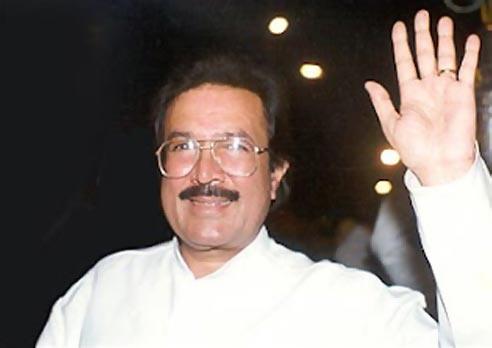 Later, he was invited by Rajiv Gandhi to join politics. He lost his first election to L K Advani by a narrow margin, but defeated Shatrughan Sinha in the by-election held after Advani vacated the New Delhi seat.
He did not know anything about politics and did not do any work. He would ask Anand Bakshi to write lines for him and recite those poems at all his speeches. But he started losing and he failed in politics too.
There was no work at all. Marriage, career, politics, production house... everything failed.
He would come to his office at 3 pm and look out of the window till 6:30 pm. After that, he would start drinking till 4 am!
'Rajesh Khanna lived like a king'
Last updated on: July 27, 2012 15:49 IST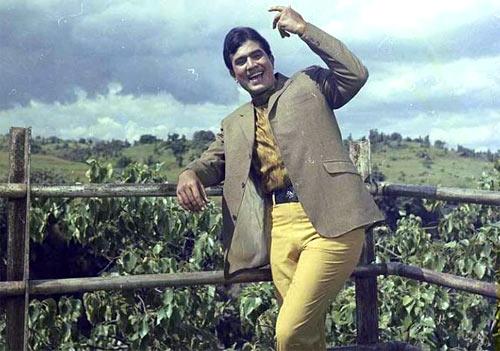 Rajesh Khanna was wise in his investments though. Even though he was not working, he had lots of investments. He lived like a king.
Three years ago, he renovated his whole bungalow. It looks like a palace. People say Akshay (Kumar, his star son-in law) paid for it, but he told me he did it himself.
I think he did it because when I went there, he was directing the workers and generally supervising the work.
His daughters want to convert the house into a Rajesh Khanna museum.
Once, the makers of Bigg Boss called me to fix a meeting with him; they wanted him in the Bigg Boss house. But he said, "Nahin, nahin, Rajesh Khanna aise show thodi karega (Rajesh Khanna won't work in such shows)."
I tried to convince him, but he said no. The Colors (the television company that produces Bigg Boss) people told me they were willing to pay him Rs 3.5 crore (Rs 35 million) for every episode he appeared in, but he said no.
A few days later, he called me and said he wanted to do the show, but by then Colors had lost interest.
I met him two-and-a-half months before his death and asked what had happened. He told me, "Agar Ghalib daaru peekar mar sakta hain, toh main kyon nahin? (If the legendary poet Ghalib could die of excessive drinking, why can't I?)"