Rahul Roy: After 23 years, people still remember Aashiqui
Last updated on: April 26, 2013 16:36 IST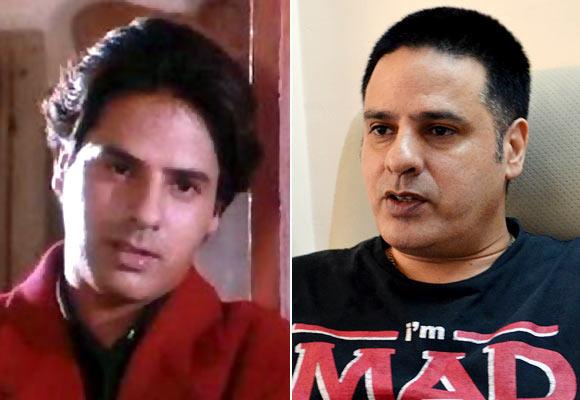 Back in 1990, the romantic film Aashiqui had catapulted actor Rahul Roy to fame. His chocolate-boy looks and unusual hairstyle found him a lot of a female fans.
Twenty-three years later, director Mahesh Bhatt is presenting the second instalment of the film, Aashiqui 2, with Aditya Roy Kapur and Shraddha Kapoor in the lead, directed by Mohit Suri.
Rahul Roy, 45 years old now, is reinventing his career. After winning the reality TV show Bigg Boss (2007), he is getting ready to act and co-produce an untitled venture. Gone are the long locks and in comes a new crew cut look which Rahul thinks "looks great".
In this conversation with Sonil Dedhia at his office in the western Mumbai suburb of Andheri, Rahul Roy gives some frank and interesting insights into becoming an overnight star, his love-hate relationship with his mentor Mahesh Bhatt, what went wrong with his career and why he doesn't mind being called a one-hit wonder.
Aashiqui 2 is releasing today. Did you like the trailer? Are you looking forward to watching the film?
I love the trailer. I met Mohit Suri (the director) many years ago and I had told him that he is one of the few directors I would love to work with. He is incredibly talented.
I am looking forward to watching the film. I want Aditya (Roy Kapur) and Shraddha (Kapoor) to do well.
Even after 23 years, when Aashqui 2 is releasing, everybody is still reminiscing about the old Aashiqui.
'Today, whatever Mahesh Bhatt says doesn't affect me'
Last updated on: April 26, 2013 16:36 IST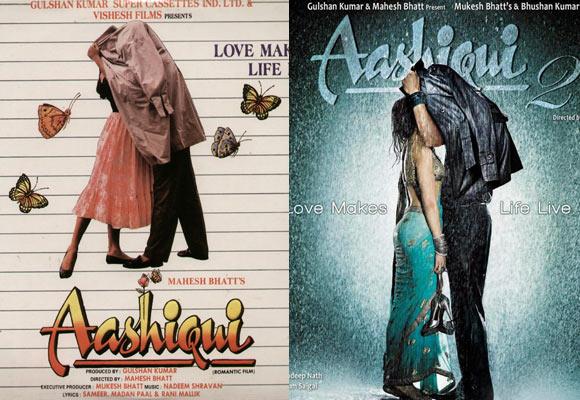 When the lead cast of Ashiqui 2 was announced in July 2012, you had stated that most remakes were not as good as the original films.
And I still maintain that. All the eight songs of Aashiqui were chartbusters. How many songs of the new film have become chartbusters?
Within three days, all the songs were a hit. When my film had released, we had only one television show to promote our songs and that was Chitrahar. Today, there are thousands of channels available across various media platforms. But after 23 years, people still remember the songs from Aashiqui. 
Today whatever Bhattsaab says doesn't affect me.
Your statement had not got down well with Mahesh Bhatt. In an interview with me he had said, "Rahul Roy is delusional. He wants Aashiqui to end with him. When it didn't end with me, how can it end with him?"
I am saying it myself that Aashiqui should not end with me. I don't hold the rights of the film. Mahesh Bhatt introduced me to the world of films. Till today, people remember Rahul Roy as the Aashiqui boy.
I don't understand why they have to get hurt with my opinions. If a Rahul Roy is saying that Aashiqui 2 will not perhaps live up to the expectations of Aashiqui, it should not upset Vishesh Films if they have so much faith in their film.
It was they who taught me to be realistic and accept the truth. When I am giving the truth of what my film was, why is it affecting them?
But there are bound to be comparisons...
It's not only Aashiqui. In the case of any cult film which has a sequel or a remake, it is very difficult for the new one to live up to expectations because nostalgia is very difficult to beat.
And who is comparing these films? They are doing it themselves. I have also heard that Bhattsaab himself is saying that please don't compare Aashiqui 2 with Aashiqui.
Why is he saying this now? Because suddenly the reality has hit him.
They came up with the same posters as the old film. They themselves are asking the audience to compare the films and then blaming me for my statements. 
Bhattsaab has all the rights to protect his films but he should not forget I was his child. If he cares to forget, I am fine with it because I have learnt to take care of myself and don't need any help from him.
'Mahesh Bhatt was like a father figure to me'
Last updated on: April 26, 2013 16:36 IST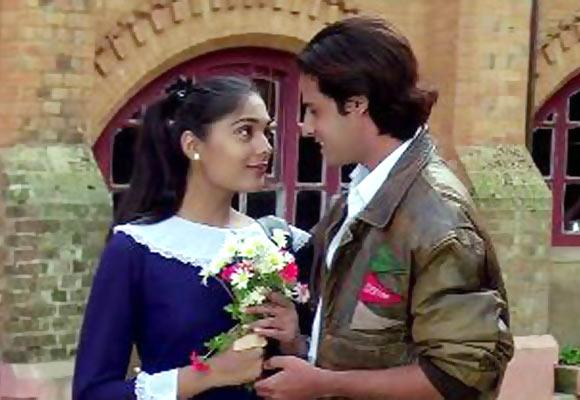 Can you give us some memories of Aashiqui?
I was in Delhi finishing college and doing some modelling. My mother had written an article for a fashion magazine and Bhattsaab really liked it. He came to meet my mother and that's when he saw my photographs.
He asked my mother if I would like to become an actor. I went to meet him at his Juhu home where he narrated a couple of lines of Aashqui. I was convinced and decided to become an actor.
I was living in Delhi and when I came to Mumbai to meet him and subsequently to shoot for Aashiqui, he made me feel extremely comfortable. He was like a father figure to me. My admiration, love and respect for him will always be there.
Do you remember your first day on the sets?     
How can I forget it? The shooting was taking place at a bungalow in Juhu. I was nervous as well as excited.
The first scene of my life was a very intense scene where my mother in the film (played by Reema Lagoo) was very upset because she came to know that her husband is getting married to someone else.
I had to show anger, grief and sympathy at the same time. It was a very simple shot but getting into a thought process and showing so many emotions was really tough.
We hadn't yet finalised the heroine of the film. Pooja Bhatt had just finished shooting for Daddy and she had come to watch the shooting.
Bhattsaab wanted her to be the lead actress in Aashiqui but she wanted to take a break. It was a week into shooting the film that Anu Agarwal was finalised for the film.
'People were throwing coins in the theater on my entry scene in Aashiqui'
Last updated on: April 26, 2013 16:36 IST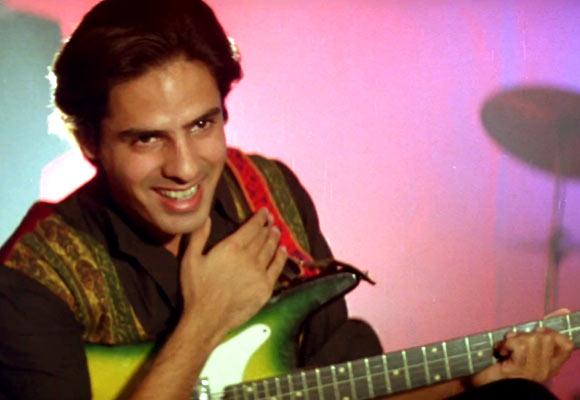 You had become the national rage after the film released. How did you deal with the sudden stardom?
The night before the release of the film we had a special screening at Dimple theatre in Mumbai. During the screening, I asked Bhattsaab whether the audience will accept me or not. He said that they had done everything to make a good film and now it was all in the audience's hands.
The next day Mukeshji (Mukesh Bhatt) took me in his car to Metro cinema for the matinee show. A huge crowd had gathered to watch the film. I think during those days Metro had a seating capacity of 1,000 people and more than 2,000 people had gathered to watch the film.
As soon as I stepped out of the car, the crowd recognised me and started screaming my name, wanting to take autographs and shake hands with me. I had to be whisked inside the manager's cabin. As the lights dimmed, I could see a lot of people sitting in the isles.
When the crowd saw me on the big screen strumming the guitar, they were actually throwing coins on the screen.
It was my moment and I knew I had arrived.
'I wasn't offered a single film for six months after Aashiqui released!'
Last updated on: April 26, 2013 16:36 IST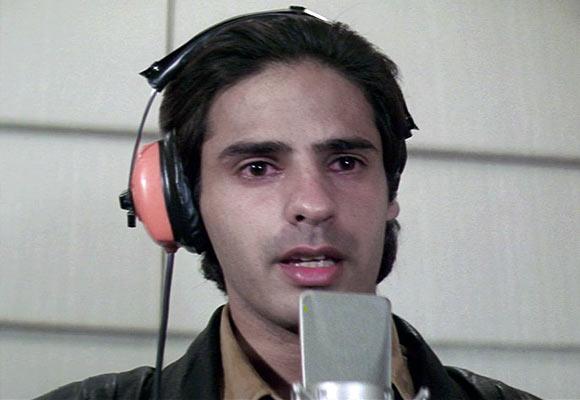 You signed 47 films after Aashiqui's release.
You won't believe it, but I wasn't offered a single film for six months after Aashiqui released! I was a little worried but Bhattsaab told me to be patient. I clearly remember he told me that people would write scripts keeping me in mind.
Then suddenly I was flooded with offers. It might sound strange today, but in those days signing 47 films at one time was not a big deal. I remember Govinda was doing much more than me.
Out of the 47 films, I turned down 20 odd films. I agree that I took more on my plate than I could handle. I was working for 21 hours which really took a toll on my health.
So what went wrong with your career? After a few years, you suddenly vanished.
I don't think anything went wrong. I was a newcomer so I didn't realise when a script had flaws until I started shooting for the film.
I did try asking directors and producers to rework the scripts a little, but everybody was in a hurry to release my films and cash in on the success of Aashiqui.
People did appreciate me in Junoon, Janam, Sapne Sajaan Ke, but a lot of my films did not do well.
When I look back I feel some of the films that I did were really crap and I don't mind saying that. But I am proud that none of my films remained in the cans. I have done 33 films and all of them have released.
Couldn't you have selected the scripts more sensibly?
At that time, actors were not given scripts and nor could any actor have the audacity to ask the director to give him a bound script before signing the film.
I was offered solo hero films. I was working with actresses like Karisma Kapoor, Raveena Tandon, Pooja Bhatt, and Nagma who were considered the top actresses at that time.
I worked continuously for seven years. After a point, my films started to flop. I lost interest in signing new films as there wasn't anything new that was offered to me. I wanted to consolidate my position as an actor and I wasn't getting the right scripts.
'I wanted to reinvent myself and so I decided to move away from films'
Last updated on: April 26, 2013 16:36 IST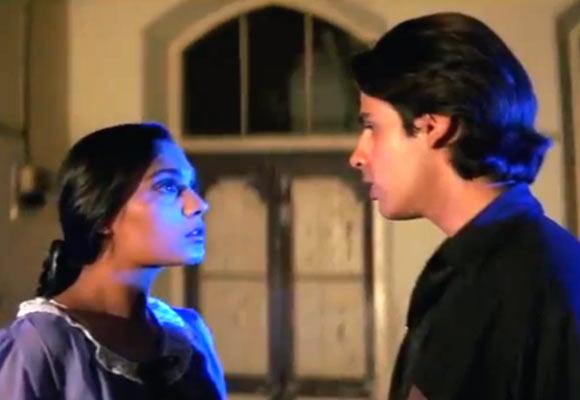 Why do you think you were not offered the right scripts?
There were other strong actors. Also the whole set-up of independent producers was suddenly diminishing and production houses were coming in.
The production houses wanted to sign successful actors and at that time I didn't have a good market value. I was not the right guy for them. I wanted to reinvent myself and so I decided to move away from films.
How did you survive during those years?
Around 1999, I was in the process of getting permanent residency for Australia. I had to travel to Australia and stay there for two months at a stretch. 
The good part was that people did not forget me.
During that time I also got married to Rajlaxmi and started working in my father-in-law's construction business. I was also working with my brother.
'I don't need to go back to Vishesh Films for work'
Last updated on: April 26, 2013 16:36 IST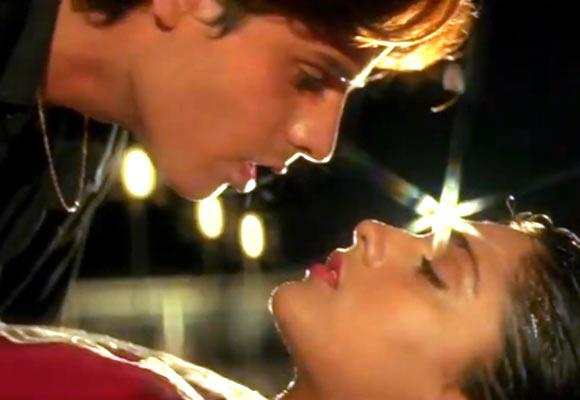 Did you never think of going back to Mahesh Bhatt or Vishesh Films during that period?
I did five films with them. With all due respect, why do I need to go back to them? Are you saying I have to try again from the start?
Around 12 years ago, I had approached them but things didn't work out. Today I think Bhattsaab and I have both outgrown each other.
I also have a problem. As far as I am concerned, I worked with the king of Vishesh Films who is Mahesh Bhatt. When the king is no longer making films, I wouldn't be interested in working. It doesn't mean that the other directors at Vishesh Films aren't good, but once you have worked with the king, it is very difficult to work with the others.
Just because we are not working together doesn't mean we won't love each other. I still respect him. 
'One-hit wonders don't last for 23 years'
Last updated on: April 26, 2013 16:36 IST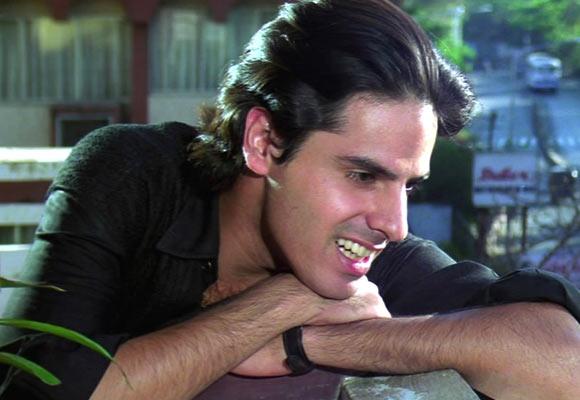 You have often been called the 'one hit wonder'. Does it affect you?
One-hit wonders don't last for 23 years. Honestly, I have learnt to live with it. People are entitled to their opinions. If I am really a one-hit wonder, I pray to god that some actors get that one hit film which lasts them for a lifetime.
My one hit film gave me 33 films. It is one of the highest grossing romantic films in Hindi cinema and people still remember it and are making a sequel to it.
When was the last time you met Mahesh Bhatt?
Almost seven or eight years back. Our paths don't cross as I am not seeking them out nor are they doing it.
Are you open to working with Vishesh Films?
Yes.