PIX: Bollywood's Ten Most Awesome Sequels
Last updated on: March 14, 2013 13:50 IST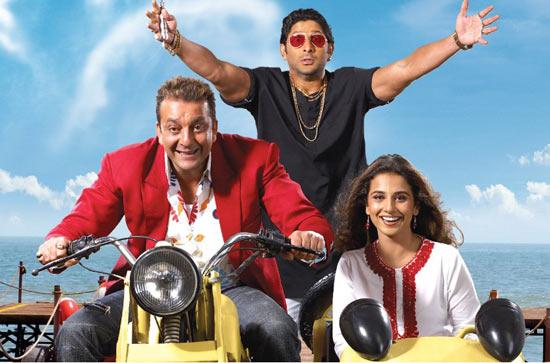 For the most part, we haven't quite got the hang of sequels.

Most of the ones that release now have little -- if anything -- to do with the original films, and most are shameless attempts to cash in on originals that clicked.
However, some sequels -- and here I am forced to use the term somewhat loosely -- are a joy.

They take what we loved in the original, and match it, or, if we're lucky, amplify it. Here then, in no particular order, are ten times I think sequels really did it right:
Lage Raho Munna Bhai

One of the greatest sequels in all of cinema, Rajkumar Hirani's followup to his Munna Bhai MBBS is as good as movies can get.

Ambitious enough to aim for Gandhian teachings, humour, romance and fraternal affection, not to mention eye-moistening emotion, this film is a triumph on every level.
Dhoom 2
Last updated on: March 14, 2013 13:50 IST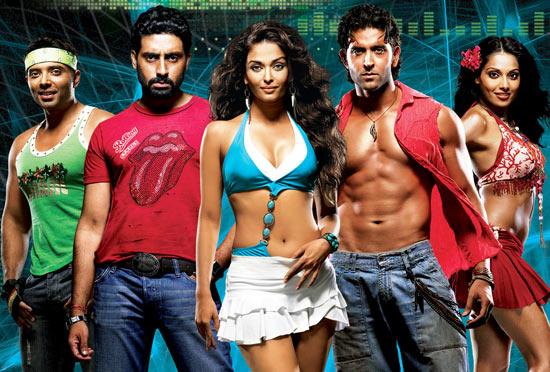 There isn't much to the
Dhoom
franchise beyond glamour, explosions and glamourous explosions, but Sanjay Gadhvi made the glossiest biggie his second time around.
Hrithik Roshan, Bipasha Basu and Aishwarya Rai were buffer than ever, in teensy clothes and objectified as shinily as could be.
If not anything else, definite bang for thy buck.
Saheb Biwi Aur Gangster Returns
Last updated on: March 14, 2013 13:50 IST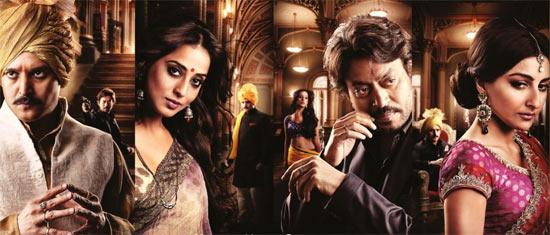 Tigmanshu Dhulia's
Saheb Biwi Aur Gangster
had many an enjoyable portion, but it's attempts at cheekily 'adapting' the classic
Sahib Bibi Aur Ghulam
resulted in a mostly uneven film.
This one, all dialogues and
dhamakedaar
drama, is a much more well-rounded standalone piece.
Naram Garam
Last updated on: March 14, 2013 13:50 IST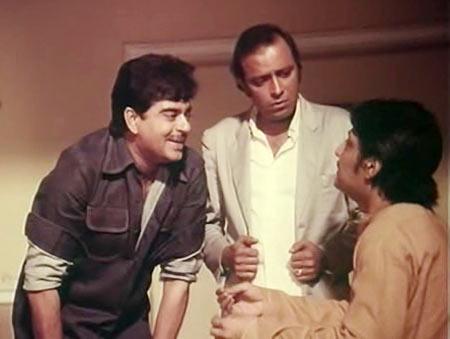 There are few films in Hindi cinema that can equal the hilarity of Hrishikesh Mukherjee's
Golmaal
, and even that master filmmaker couldn't leave Amol Palekar's wily Ramprasad and Utpal Dutt's moustache-worshipping Bhawani Shankar alone.
Naram Garam
might not be in the
Golmaal
league, but definitely has its moments, some of which involve a most adorable Shatrughan Sinha.
Badti Ka Naam Dadhi
Last updated on: March 14, 2013 13:50 IST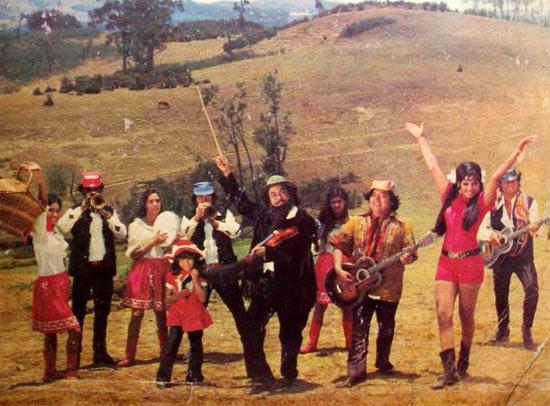 Kishore Kumar's Badti Ka Naam Dadhi is a critically derided dud, a film considered unworthy to be mentioned alongside the unforgettable Chalti Ka Naam Daadi.

Yet this is an insanely absurdist film, one far ahead of its time and one that reaches near Monty Pythonic levels of absurdity.

Hunt it out, if only for the scene where KN Singh's Kharak Singh walks out of prison and Kishore Kumar, as the film's director, appears to stop the film and redirect the scene, unsatisfied by the lack of dramatic bird-love.

Awesome.
Krrish
Last updated on: March 14, 2013 13:50 IST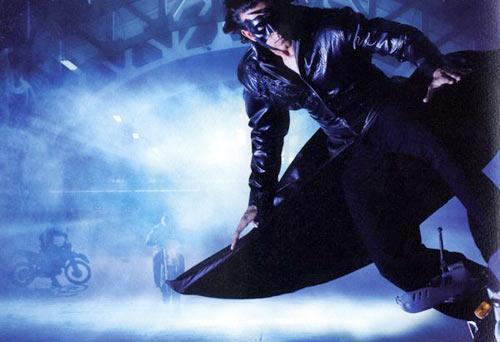 Rakesh Roshan's
ET
-'inspired'
Koi Mil Gaya
is an irredeemably trashy melodrama, but its aftermath brought about a sequel with a bonafide superhero.
It's not a great film -- and Naseeruddin Shah is plain embarrassing -- but it is a huge leap forward from the first movie, and Hrithik is in fine form as he flies through the air showing off his screen-presence.
Gangs Of Wasseypur 2
Last updated on: March 14, 2013 13:50 IST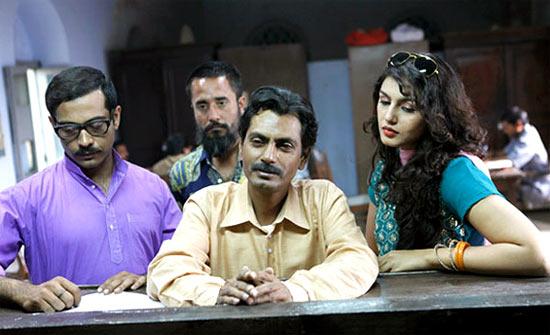 The first
Wasseypur
film was an overlong khichdi of a film, despite truly quirky characters and terrific performances.
Opinion is divided about which is the better Anurag Kashyap film (which isn't the same as the truer Anurag Kashyap film) but I'm firmly on the side of the second part, mostly because the first one indicated what to expect.
Also, Nawazuddin bloody Siddiqui.
Wow.
Main Khiladi Tu Anari
Last updated on: March 14, 2013 13:50 IST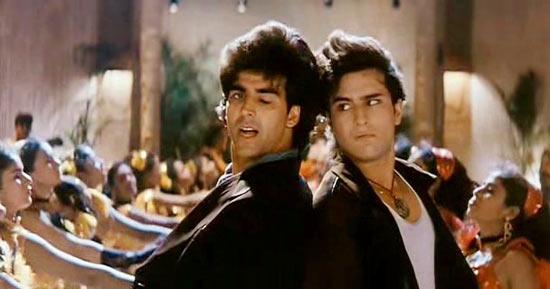 While not strictly a sequel, this was the film that kicked off Akshay Kumar's run of
Khiladi
films, and may well remain the most watchable of the lot.
Ripped off from
The Hard Way
, the wonderfully cast
Main Khiladi Tu Anari
played to its actor's strengths and gave us Akshay at his most likeable and helped us, for the first time, to warm up toward Saif Ali Khan.
Hero No 1
Last updated on: March 14, 2013 13:50 IST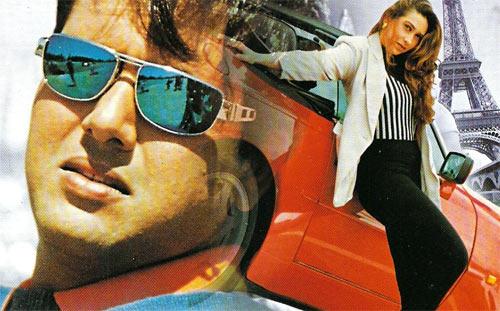 Govinda began his boxoffice-topping 90's run with
Coolie No 1
in 1995, and the No 1 floodgates opened with
Hero No 1
.
The David Dhawan film was yet another
Bawarchi
retread but the Govinda-Dhawan combination was bulletproof at the time.
It isn't a franchise per se, given that Govinda and Dhawan did several similar comedies throughout the decade, but that No 1 tag does help to rank the actor's extraordinary infallibility at the time.
Johar Mehmood In Hong Kong
Last updated on: March 14, 2013 13:50 IST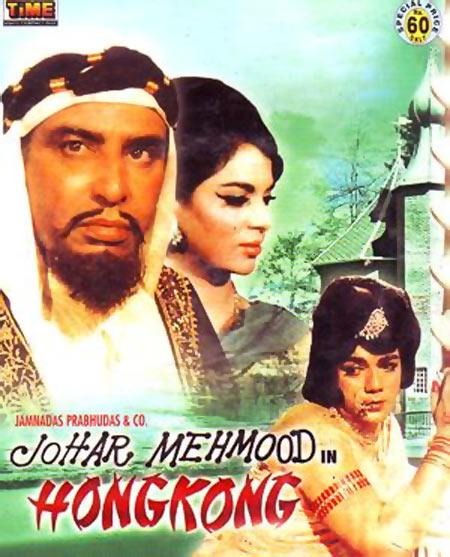 The only Indian actor popular enough to literally carry films with his own name, satirist and dry wit Johar did his own thing with films like
Mera Naam Johar
,
Johar In Bombay
,
Johar In Kashmir
, but what endures is his collaboration with Mehmood.
Johar-Mehmood in Goa came first, and the equally ludicrous sequel -- which showed off the 'bigger and better' thing by being set abroad -- provided huge belly laughs.