PIX: The Striking Royalty of Bollywood
Last updated on: March 7, 2013 13:01 IST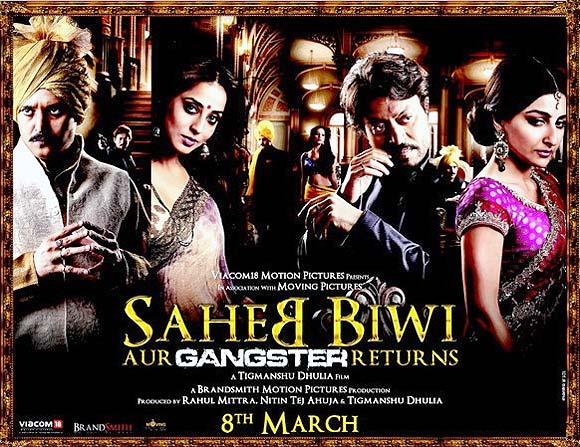 Tigmanshu Dhulia's sequel to his 2011 romantic thriller Saheb Biwi Aur Gangster marks the return of Jimmy Shergill and Mahie Gill as the manipulative and fiery royal couple.
Only this one gets more exciting, thanks to two new cast members -- Irrfan Khan and Soha Ali Khan as a royal princess.

Like the rest of us, Bollywood has a long history of fascination with royalty and hence, has accorded special place to them.
Here's looking at other, more opulent films based on royalty in Bollywood.
Veer
Last updated on: March 7, 2013 13:01 IST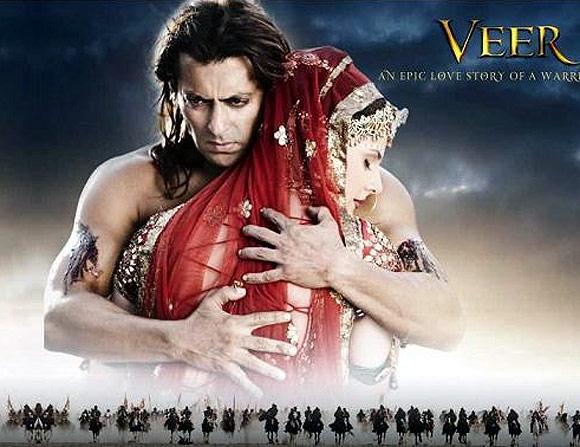 Anil Sharma's 2010 historical drama Veer starring Salman Khan as a warrior prince in a bad wig found few takers upon its release.
But Salman's rather unusual outing as a blue-blooded protagonist and his leading lady Zarine Khan's striking resemblance to Katrina Kaif made the film a talking point.

Jodha Akbar
Last updated on: March 7, 2013 13:01 IST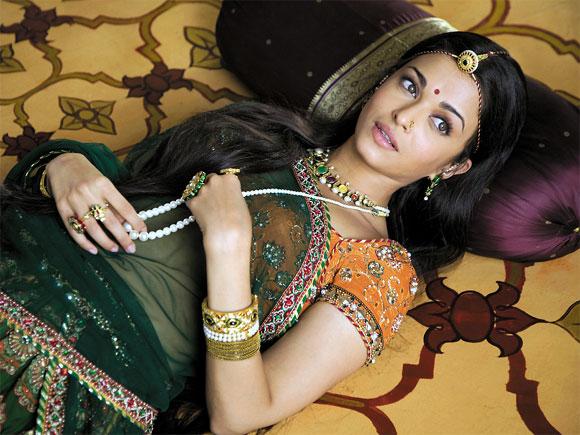 Marred with complaints of his films being too long, Ashutosh Gowariker left no stone unturned while making the decadently striking Jodha Akbar.
While he cast the two of the most good looking actors of their generation -- Hrithik Roshan and Aishwarya Rai Bachchan -- as emperor and his begum, the royal sets, costumes and opulent jewellery were stuff histocial legends are made of.
Eklavya: The Royal Guard
Last updated on: March 7, 2013 13:01 IST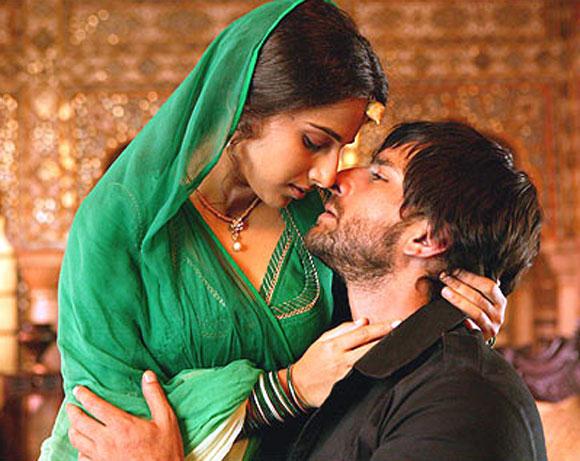 As the reluctant prince of a royal dynasty in verious stages of decay, Saif Ali Khan's Prince Harshwardhan returns home following his mother's untimely death.
While he's reunited with his childhood sweetheart, he finds himself in the centre of mayhem in the royal residence and must set things straight.
Taj Mahal: An Eternal Love Story
Last updated on: March 7, 2013 13:01 IST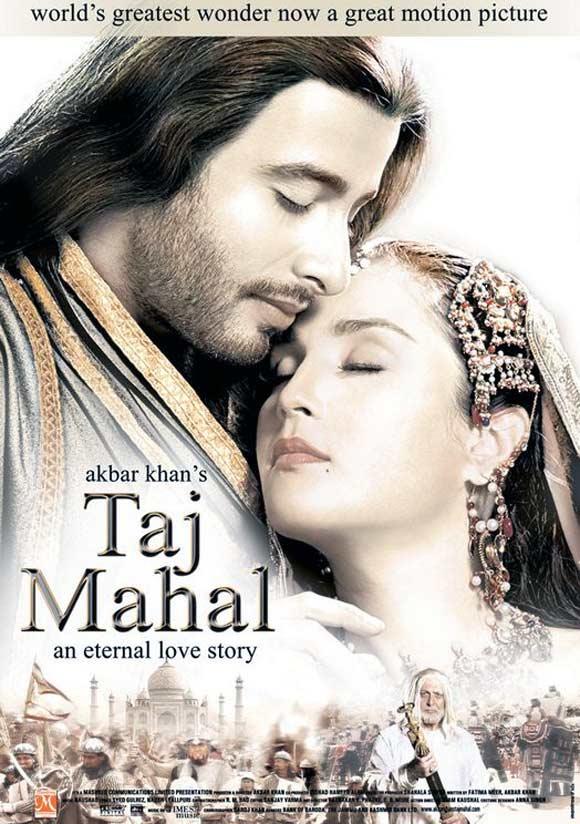 This rather forgettable but remarkably opulent film inspired from one of the greatest romances of the Mughal era starred Kabir Bedi, Sonya Jehan, Manisha Koirala and Arbaaz Khan in pivotal roles.
Former model Zulfikar, quite inexplicably, was chosen to play emperor Shah Jahan.

Asoka
Last updated on: March 7, 2013 13:01 IST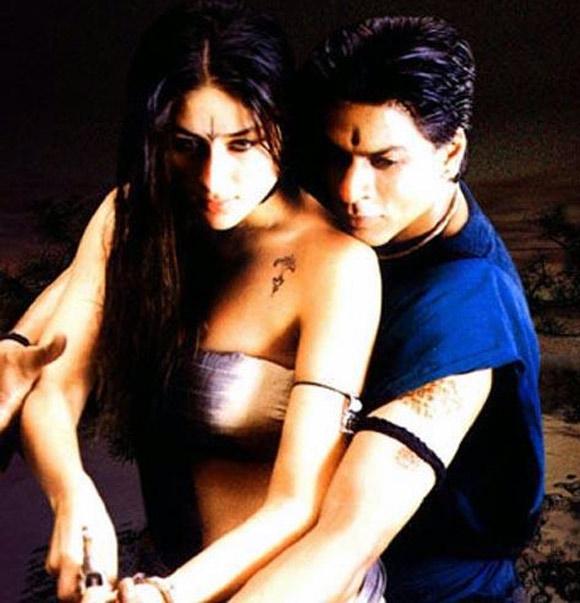 In his second film as a producer, Shah Rukh Khan plays Asoka in a largely fictional account of the illustrious Mauryan king's life before he converted to Buddhism.
The film traces the journey of a young Asoka as he meets and falls in love with Kaurvaki, princess of Kalinga dynasty, who's on the run with her kid brother following their parents' assassination.
Kama Sutra: A Tale of Love
Last updated on: March 7, 2013 13:01 IST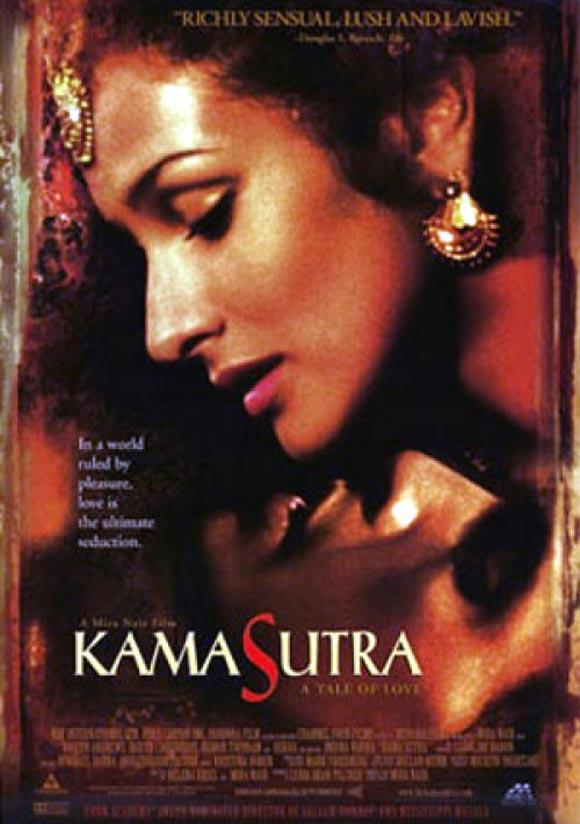 Mira Nair's 1996 film with bold sexual elements tells the story of two childhood friends -- Tara and Maya -- who come from different backgrounds.
Tara, an upper caste princess gets married to a king, while Maya is religated to the sidelines as a lowly servant because of her background.

Razia Sultan
Last updated on: March 7, 2013 13:01 IST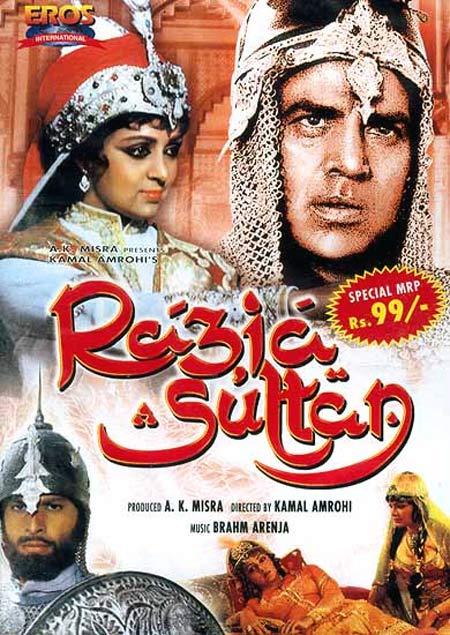 Hema Malini and Dharmendra starrer Razia Sultan is based on the real life story of the iconic 11th century empress and her alleged love affair with a slave.

Mughal-e-Azam
Last updated on: March 7, 2013 13:01 IST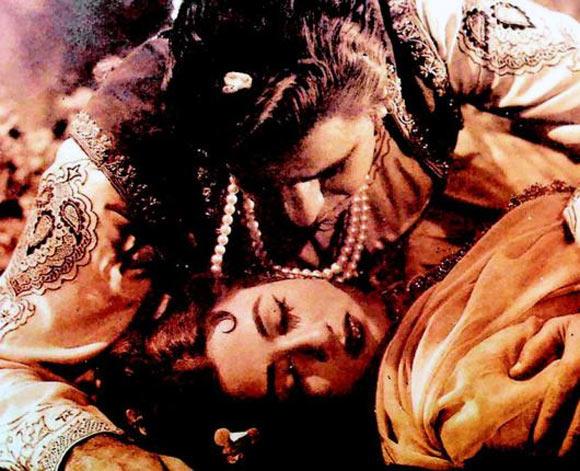 We'd wax eloquent about K Asif's 1960 magnum opus if enough (and more) hadn't already been said about it.
Dilip Kumar as the reluctant prince in love and Madhubala as the breathtakingly beautiful courtesan Anarkali will always be the most epic of royal stories.