PIX: Is this Rekha's Favourite Jewellery?
July 17, 2014 08:32 IST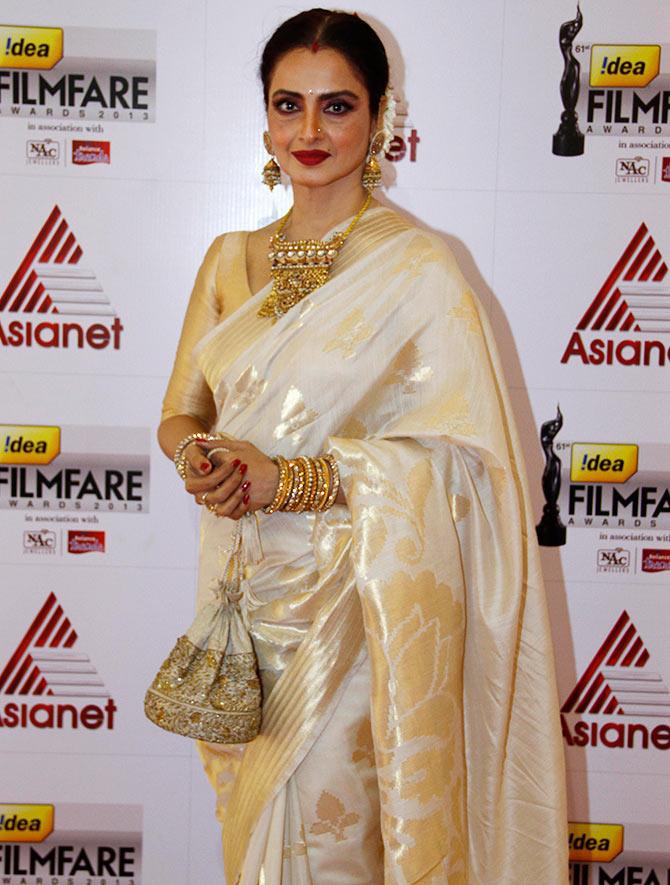 The veteran actress has taken a shine to a particular piece she owns, if we are to go by her many recent social appearances.
Known for her age-defying glorious looks, magnificent saris, gorgeous jewellery, and that ever-present scarlett shade of lipstick, Rekha takes Indian attire to an altogether new level of glam.

But there's one particular multi-strand studded neckpiece and earrings that she has clearly taken a shine to, as we've seen her sporting it on more than one occasions in the recent past.

Check it out!

Awards night

When Rekha turned up at the 61st South Filmfare awards last weekend, her gold necklace and earrings caught our eye.

Not only are they ornate and very pretty, it has made several social appearances before.

Please click NEXT for more.
A sight in white
July 17, 2014 08:32 IST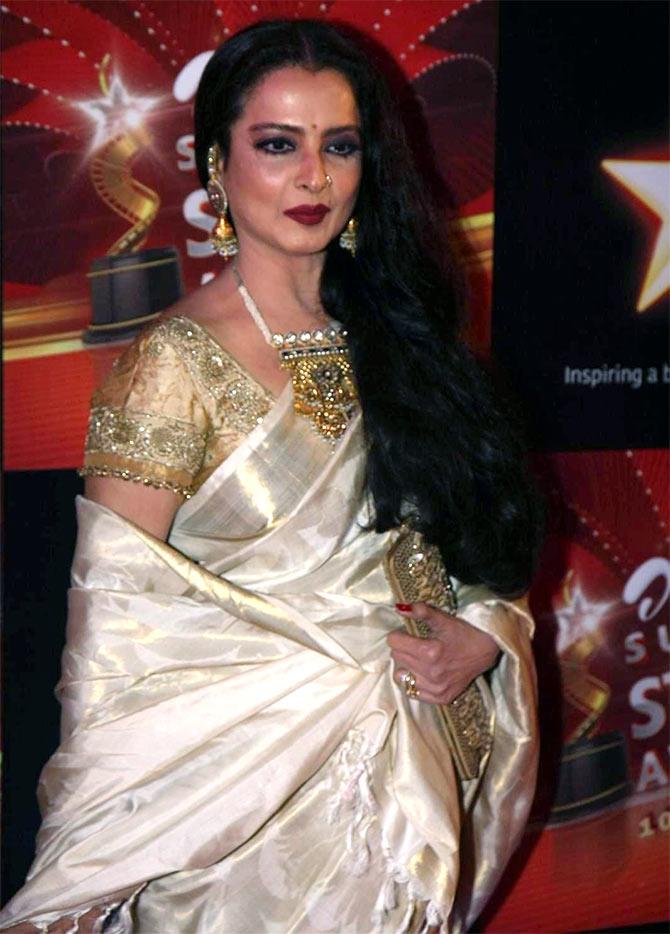 The jewellery had made a previous appearance with a white silk sari and a sparkly blouse at the Airtel Superstar Awards at YRF Studios in Andheri, a western Mumbai suburb, in 2011.
Eye on the gold
July 17, 2014 08:32 IST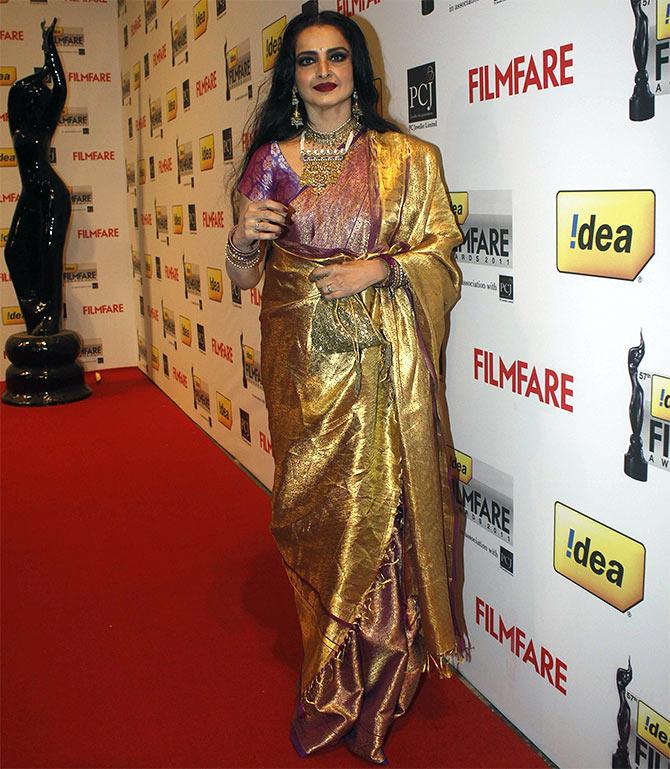 And there they were, gracing the veteran actress's neck and ears, as she arrived for Filmfare awards the same year, in Mumbai.
Metallic hues
July 17, 2014 08:32 IST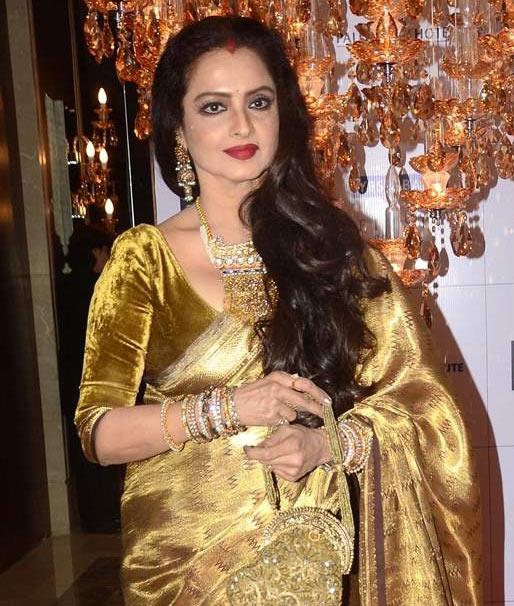 Here it is again, paired with another golden sari and a (slightly cringeworthy) golden velvet blouse.
Red carpet diva
July 17, 2014 08:32 IST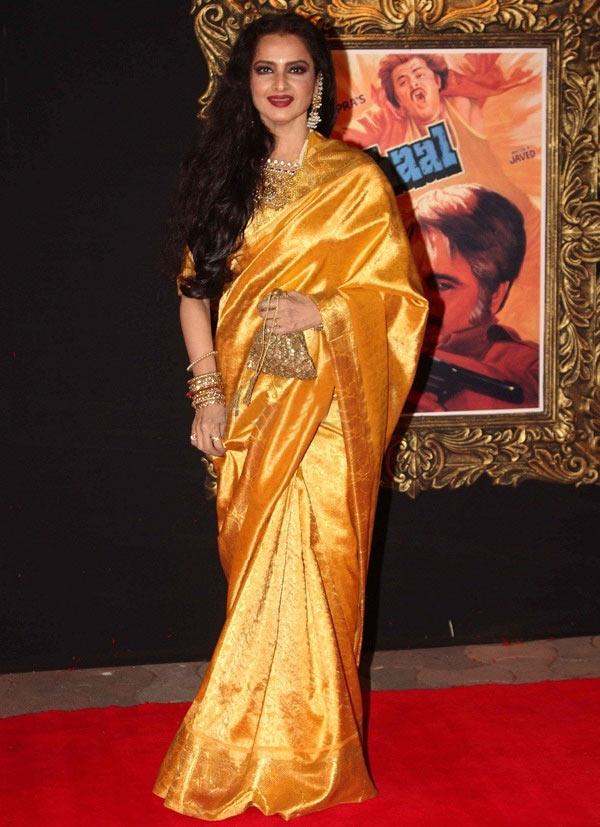 Another time, Rekha took the set out for a spin at the Jab Tak Hai Jaan screening.
Wedding style
July 17, 2014 08:32 IST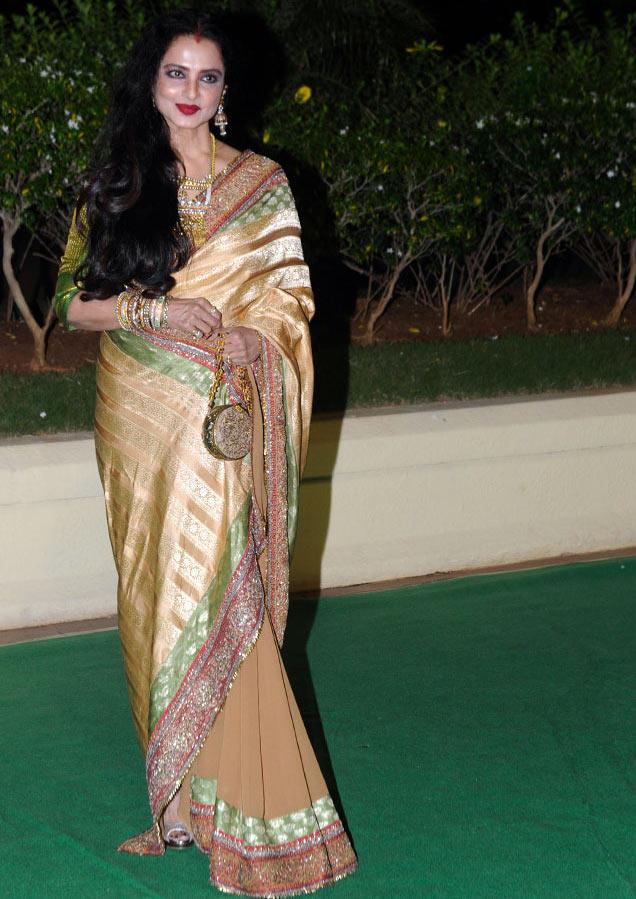 Attending Vishesh Bhatt's wedding reception, Rekha was spotted wearing the same eye-catching piece.