PIX: Emma, Clooney, Paris Hilton at Machete, Gravity premieres
October 03, 2013 17:45 IST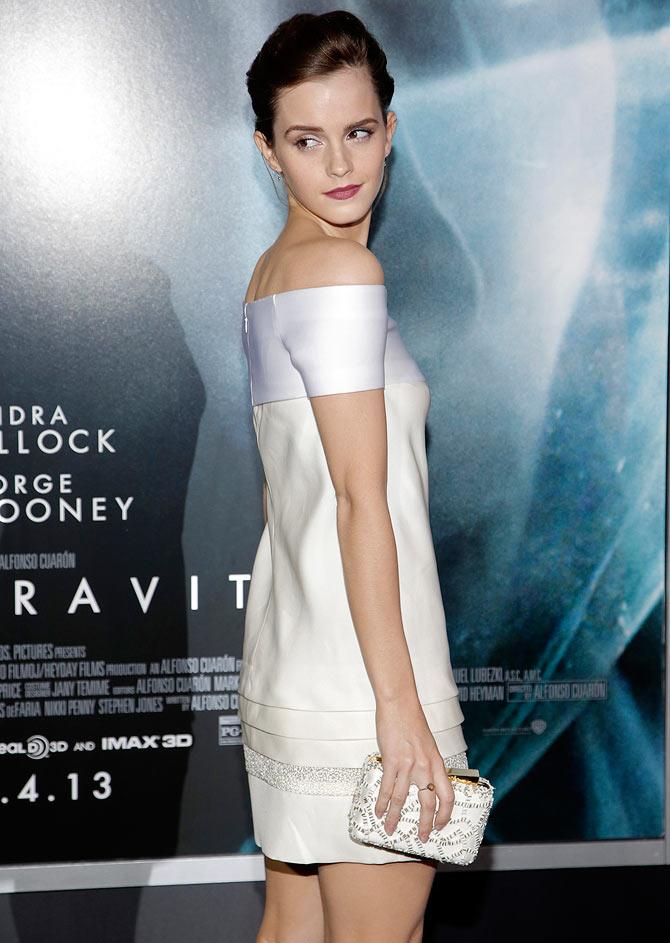 Here's what your favourite Hollywood stars have been up to.

Former Harry Potter star Emma Watson, who arrived at the New York premiere of Alfonso Cuarón's new film Gravity, upstaged almost everybody else at the do with her chic white dress.
The high profile premiere was held at the AMC Lincoln Square Theatre.
Please click NEXT for more pictures.
George Clooney and Sandra Bullock
October 03, 2013 17:45 IST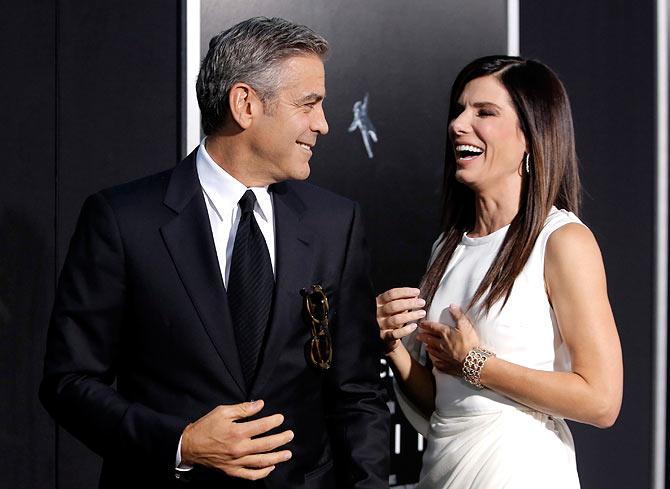 Academy award winners and Gravity cast members George Clooney and Sandra Bullock's bonhomie was quite apparent on the red carpet as they arrived for the premiere.
Bullock recently received the honour of having her hand and foot impressions immortalised at the prestigious Hollywood Walk Of Fame.
Katie Homes
October 03, 2013 17:45 IST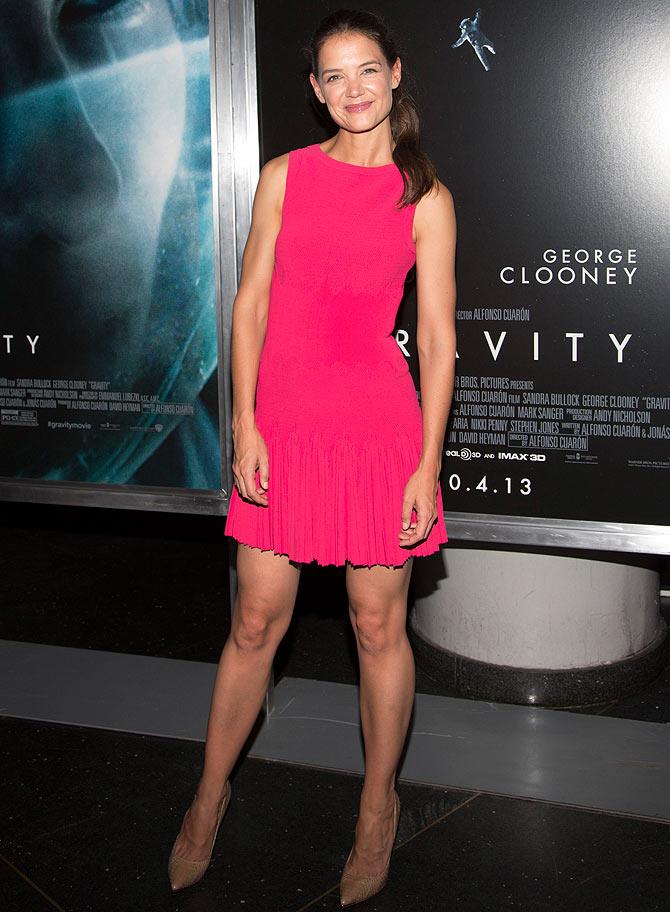 Actress Katie Holmes flaunts her toned pins and perfect complexion in a short hot pink dress at the Gravity premiere.

Gravity is a space drama film with Clooney and Bullock portraying two surviving astronauts in a damaged space shuttle.
Sofia Vergara
October 03, 2013 17:45 IST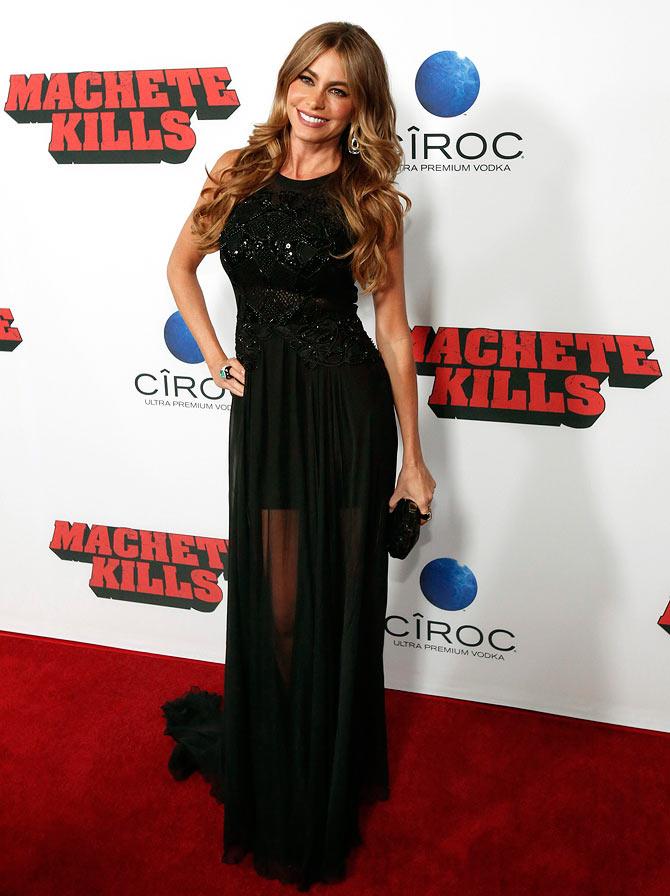 Elsewhere, Modern Family star Sofia Vergara lit up the red carpet at the premiere of her upcoming film Machete Kills in Los Angeles.
The movie opens in the US on October 11.
Paris Hilton
October 03, 2013 17:45 IST
Hotel heiress and socialite Paris Hilton was also spotted at the Machete Kills premiere.

Directed by Robert Rogriguez (of Grindhouse, Sin City fame), the film also stars Michelle Rodriguez, Amber Heard, Antonio Banderas and Cuba Gooding, Jr in significant roles.
Mel Gibson
October 03, 2013 17:45 IST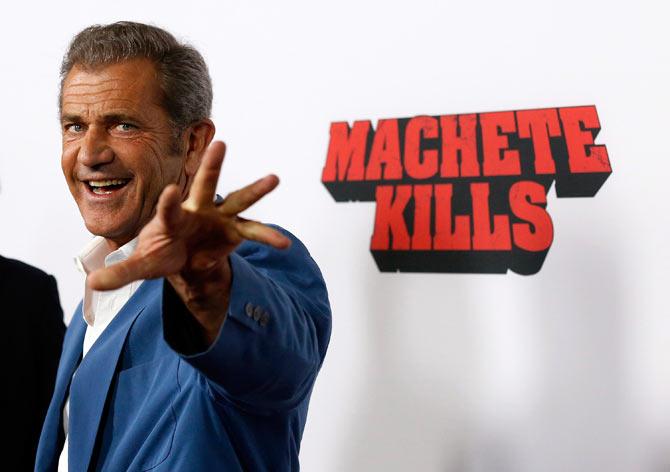 Veteran actor-director Mel Gibson, who also stars in the film, waves at the gathered crowd.