PIX: Bollywood's Most PASSIONATE Romances
Last updated on: November 11, 2013 18:49 IST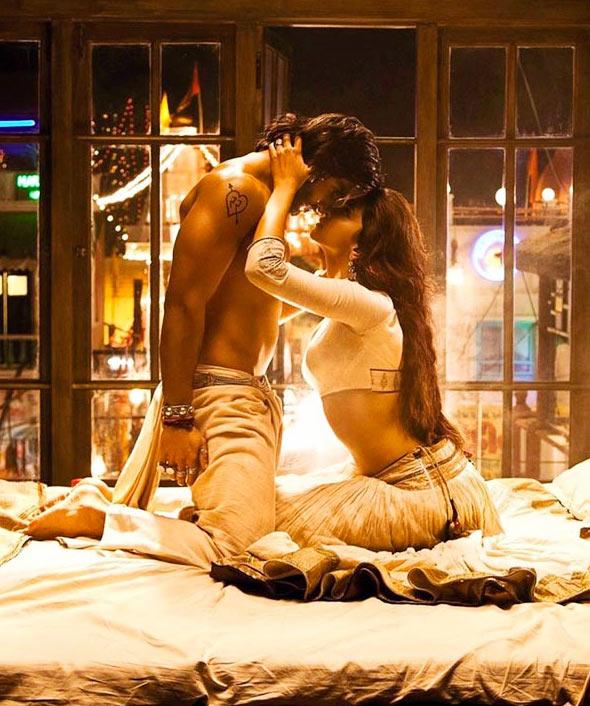 Passion is the force that drives romance. And the fantastical world of Bollywood cannot think of enough larger-than-life ways to personify its allure.
Director Sanjay Leela Bhansali is a slave to opulence. Whether it's production aesthetics or emotional heft, simplicity doesn't work for the man behind Devdas and Saawariya.
The leading pair of his ready-to-release saga, Ram Leela -- Deepika Padukone and Ranveer Singh, has attracted attention for their unrestrained, wild and restless intimacy in the circulating promos.
While the Gujarat-inhabiting Romeo and Juliet can barely keep their hands off each other, they're not the first ones to depict this excitable category. Here are some of the most notable high-strung, reckless romances to precede it.
Click Next to see more.
Shuddh Desi Romance
Last updated on: November 11, 2013 18:49 IST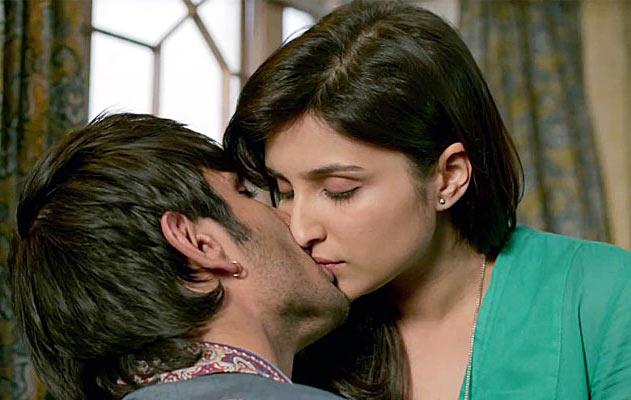 Frothy chemistry of Sushant Singh Rajput and Parineeti Chopra notwithstanding, the obvious lust factor between them following an instantaneous live-in arrangement is nothing short of bold.
Nor are the nonconformist conclusions of this refreshing study in the evolution of contemporary relationships.
Raanjhanaa
Last updated on: November 11, 2013 18:49 IST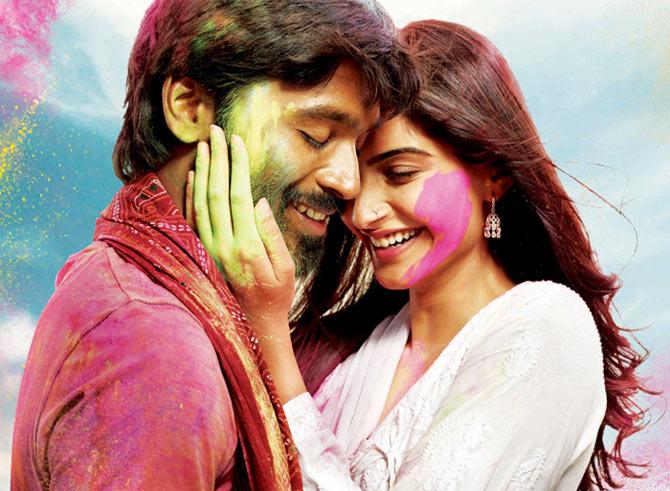 Hate it, love it but you cannot ignore Dhanush's fervour to woo Sonam Kapoor even after 15 crackling slaps across his cheek.
Eventually, of course, his obsession and her manipulation lead to catastrophe in romance at its darkest.
Ishaqzaade
Last updated on: November 11, 2013 18:49 IST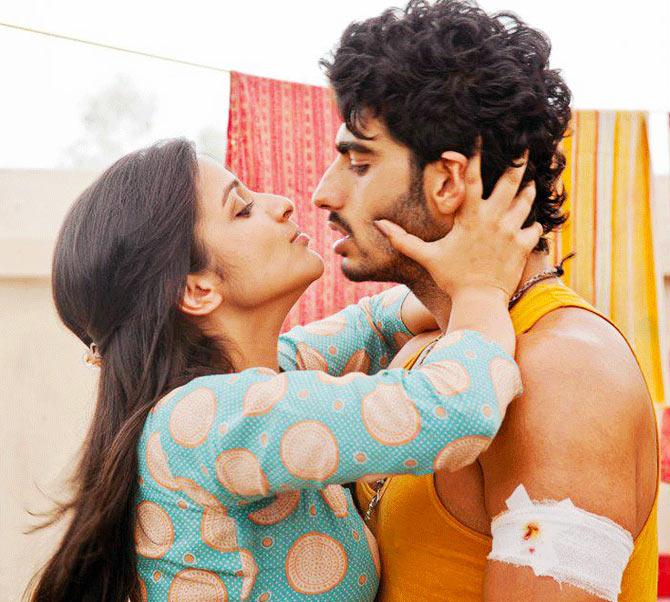 There's much aggression (and regression) in yet another retelling of Romeo and Juliet set against two small towns of North India in Ishaqzaade.
Family foes turned feverish lovers engage in extreme expressions of affection, betrayal, redemption and eternal union.
Rockstar
Last updated on: November 11, 2013 18:49 IST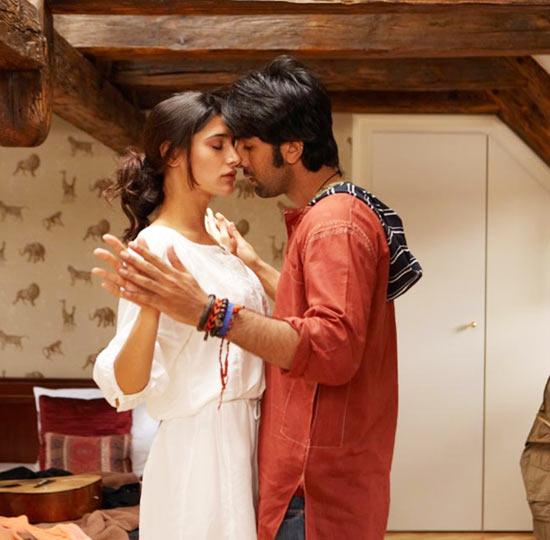 Ranbir Kapoor's career-best delivery has him play a man who takes to the path of self-destruction following a broken heart.
His devil-may-care pursuit of the woman he loved, lost and lured again even as their torrid affair defies all social norms wasn't meant to end on a pleasant note. Love stories like his seldom do.
Dil Se..
Last updated on: November 11, 2013 18:49 IST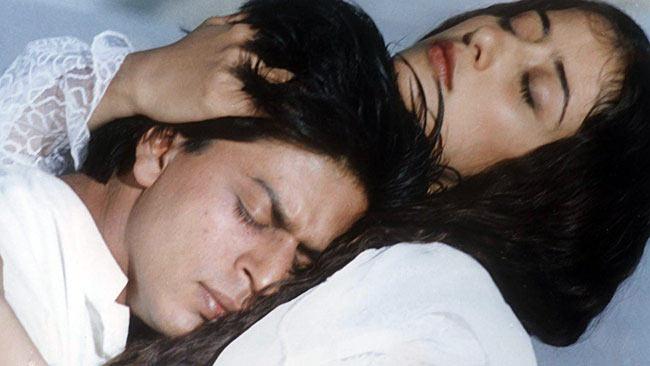 It's love at first sight for a radio journalist. Only the object of his fanatical fascination is a gorgeous, dangerous suicide bomber.
This deadly technicality, however, doesn't come in the way of the strange couple who believes 'Mere jeena junoon. Mera marna junoon.'
Hum Dil De Chuke Sanam
Last updated on: November 11, 2013 18:49 IST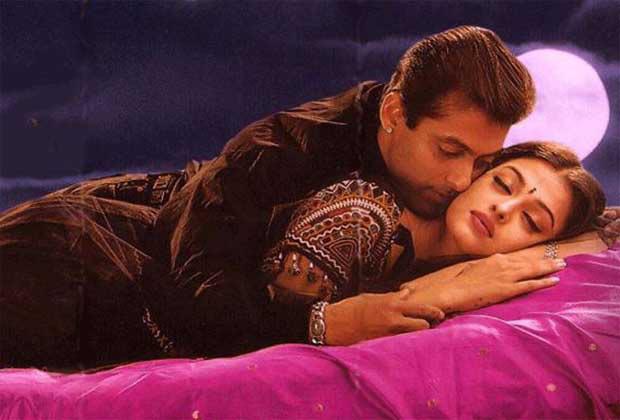 There's instant sexual chemistry between Salman Khan's Sameer and Aishwarya Rai's Nandini in Hum Dil De Chuke Sanam. These intense, flirtatious encounters set the scene for Nandini's willingness to defy social ties and seek Sameer in a foreign land.
It's like her lovesick alter ego dramatically declares to her concerned mother, 'Usne meri aatma ko chua hai, Ma.'
Dil
Last updated on: November 11, 2013 18:49 IST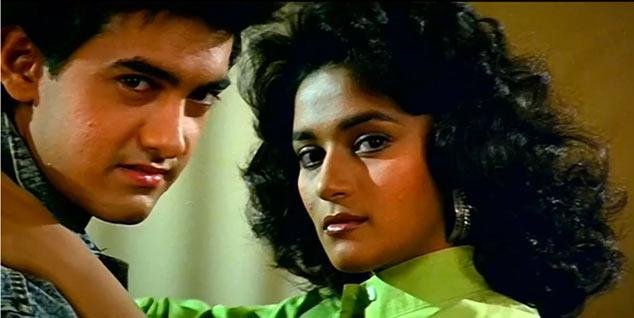 In our movies, college romances are either cute or headstrong. And that's pretty much the equation between Aamir Khan's Raja and Madhuri Dixit's Madhu in Indra Kumar's blockbuster, Dil.
First they humiliate each other employing the most brutal schemes, then they follow in love and become physically inseparable leading to bleeding wrists, broken bones, rebellious elopements and truckloads of tamasha.
Ek Duuje Ke Liye
Last updated on: November 11, 2013 18:49 IST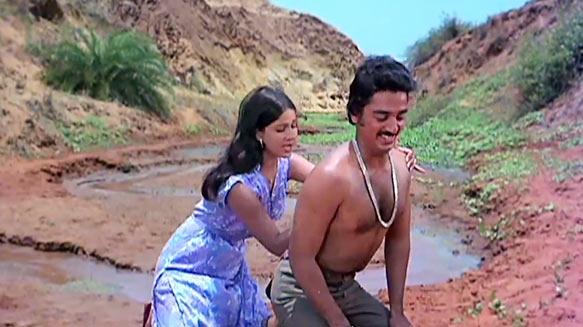 While the young romance of Bobby sparked its share of rebellion, it seems far too innocuous compared to the intense courtship of Kamal Haasan and Rati Agnihotri in Ek Duuje Ke Liye.
As the besotted neighbours facing parental opposition on the basis of caste, community and culture, the duo paint the beaches of Goa red with their unbridled passions and youthful insolence only to meet with an ill, unexpected fate.
Silsila
Last updated on: November 11, 2013 18:49 IST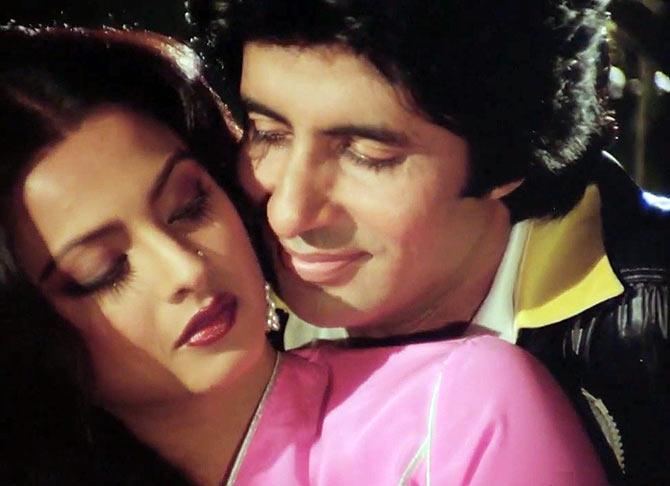 Yash Chopra achieved the most memorable casting coup of all time by roping in Amitabh Bachchan and Rekha to play a smitten pair in a love triangle featuring wife Jaya as the reason why they need to go separate ways.
But here's the real bombshell, Big B and Rekha's reel avatars continue their clandestine, scorching affair even after marriage with the audacious argument, 'Dil kehta hai duniya ke har ek rasm utha dein. Deewar jo hum dono mein hai, aaj gira dein.Kyon dil mein sulaghte rahein, logon ko bataa dein: Haan humko mohabbat hai, mohabbat hai, mohabbat.
Taraana/Awara
Last updated on: November 11, 2013 18:49 IST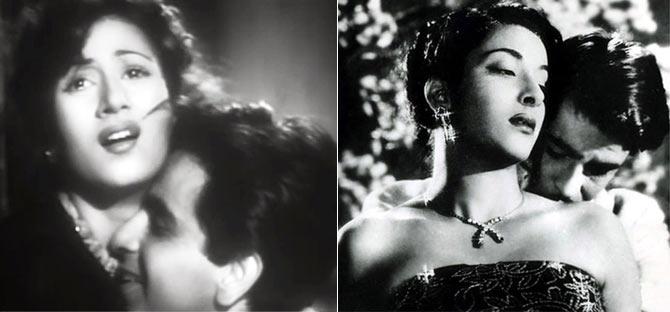 Labeling the black and white era as a demure stereotype would be most unwise.
Whether it's the hot and heated interaction of Raj Kapoor-Nargis in Awaara, wherein a lawyer dares to date and defend a criminal or the amorous exchange of passion between Dilip Kumar and Madhubala, as if almost oblivious to the camera, in Taraana's typical city boy-village belle romance, these reckless celluloid romances were far ahead of their times.