PIX: Bollywood's MOST FORGETFUL folks
Last updated on: June 12, 2013 12:00 IST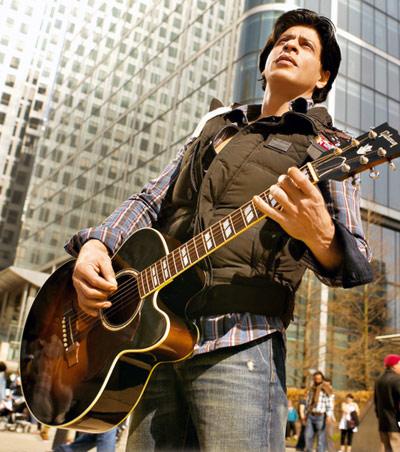 In Bollywood's stockpile of twists and turns, amnesia enjoys a significant place.
Every time the filmmaker gets stuck in his script, he conveniently employs the age-old formula of short-term memory loss to initiate exciting developments.
There are times, of course, when this condition provides the plot with a genuinely intriguing premise.

As it appears to be in the upcoming Raj Kumar Gupta thriller cum comedy, wherein Emraan Hashmi, playing a bank robbery accomplice, suffers from a bout of amnesia triggering a series of comical events.
While we wait for Ghanchakkar to hit the screens on June 28, here's a look at some of the forgetful folks in Hindi films.
Shah Rukh Khan, Jab Tak Hai Jaan

In Yash Chopra's last film as director, Shah Rukh Khan gets hit by a vehicle twice.
One leads to a bitter break-up with his girlfriend while the second one results in loss of selective memory and getting back with the same girl.
Aamir Khan, Ghajini
Last updated on: June 12, 2013 12:00 IST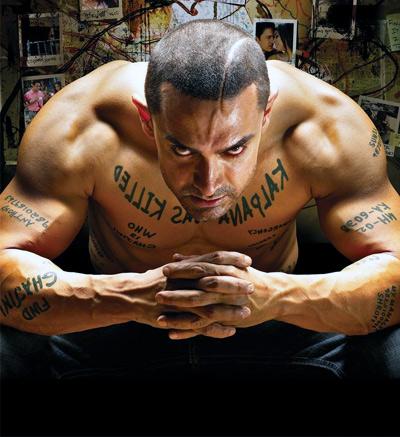 Anterograde amnesia became a household name after Aamir Khan's intense portrayal of a revenge seeking businessman who's lost his memory during the brutal murder of his ladylove by its titular villain, Ghajini.
In a completely different tone, recall the actor using the 'yaadasht chali gayi' ploy to hoodwink a rich heiress in cult comedy Andaz Apna Apna as Tillu?
Vidya Balan, Salaam-E-Ishq
Last updated on: June 12, 2013 12:00 IST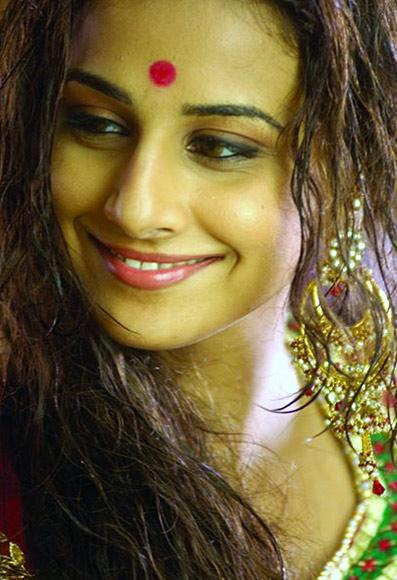 In Nikhil Advani's version of Love Actually, Vidya Balan plays a television reporter who loses her memory in a train accident.
How her sudden trauma creates complications in her new marriage with patient hubby John Abraham forms the crux of the plot.
Kajol, U, Me Aur Hum
Last updated on: June 12, 2013 12:00 IST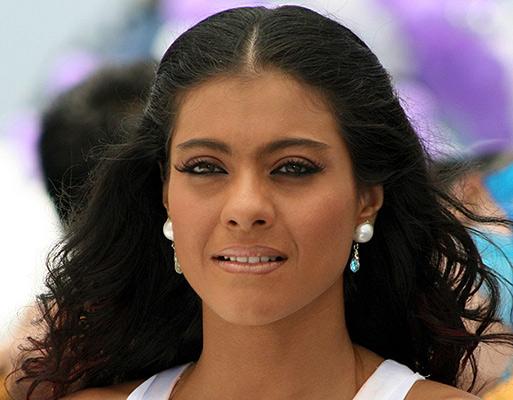 Apart from being Ajay Devgn's directorial debut, U, Me Aur Hum takes clear inspiration from Ryan Gosling-Rachael McAdams-starrer The Notebook.
In a tragic turn of events, Kajol, who plays Devgn's reel-life wife in the romance, is diagnosed with Alzheihmer's disease and loses her memory slowly, steadily and surely.
Aishwarya Rai, Dil Ka Rishta
Last updated on: June 12, 2013 12:00 IST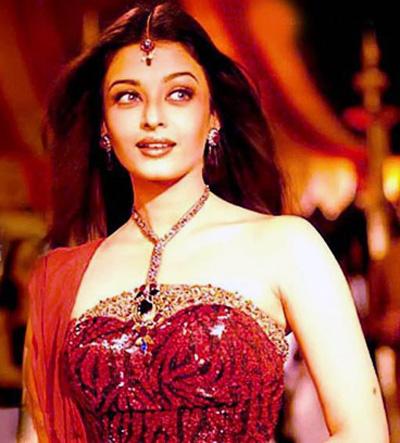 In her home production, written by mom Vrinda Rai, Aishwarya Rai Bachchan goes through the rigmarole of losing memory, getting it back, tons of melodrama before all's well that ends well.
No wonder this one's slipped public memories as well.
Madhuri Dixit, Yeh Raaste Hain Pyaar Ke
Last updated on: June 12, 2013 12:00 IST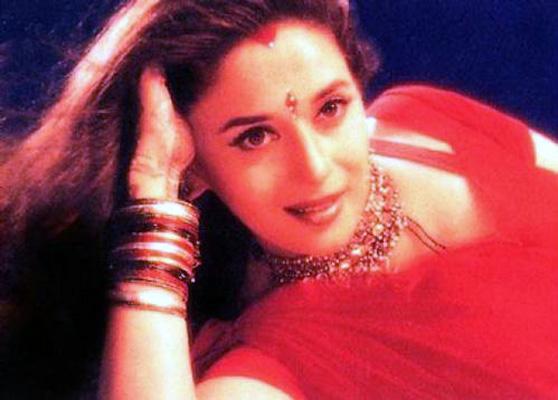 So she loses her husband on the day of marriage and forgets everything in a state of shock. 

And then promptly mistakes another chap for her significant other only to flash those famous moves and million dollar smile.
That would be Madhuri Dixit's Neha in Yeh Raaste Hain Pyaar Ke.
Salman Khan, Tumko Na Bhool Payenge
Last updated on: June 12, 2013 12:00 IST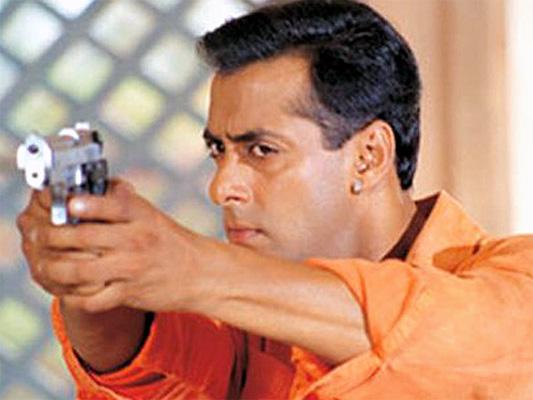 For once, a character has forgotten a huge chunk of his life and does not even know it.

Salman Khan's ambiguous identity and recurring visions lead him to pieces of his old life.
And till he retrieves his lost memory, Tumko Na Bhool Payenge strives to work as a thriller on this account.
Neelam, Ek Ladka Ek Ladki
Last updated on: June 12, 2013 12:00 IST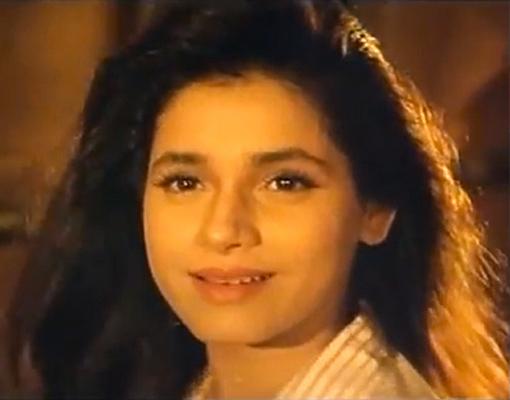 For this remake of Hollywood's Overboard, Salman Khan and Neelam work their cute chemistry that found few takers at the box office.
Here, Neelam plays a millionaire hit by amnesia after nearly drowning to death.

Salman uses her hazy state to his advantage and fools her into believing he's her husband while his three naughty nephews are their children.
Aditya Pancholi, Sailaab
Last updated on: June 12, 2013 12:00 IST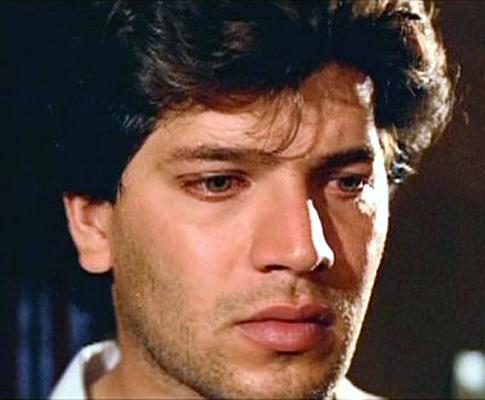 Madhuri Dixit's sexy Koli girl gyrations in Humko aaj kal hai intezar is what one associates Sailaab with.
But the suspense drama also stars Aditya Pancholi as a hit man out to kill her only to become her patient when he involuntarily loses his you-know-what.
Rishi Kapoor, Henna
Last updated on: June 12, 2013 12:00 IST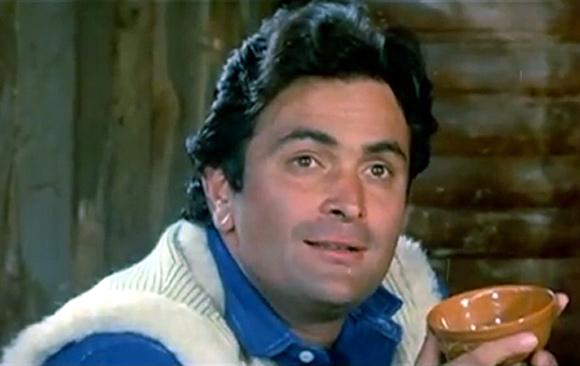 Loss of memory provides the crucial 'kahani mein twist' in this old-fashioned, cross-border romance from RK Films starring Rishi Kapoor, Ashwini Bhave and Zeba Bakhtiar.
Kapoor has a road accident and finds himself on the other side of the border without any recollection of his past causing romantic upheavals.
Sridevi, Sadma
Last updated on: June 12, 2013 12:00 IST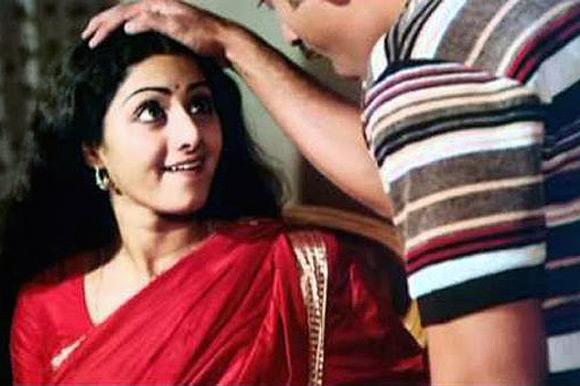 One of the most poignant Indian films that promises to break your heart with one of the saddest endings ever, amnesia plays the all important role.
There would not be any tragedy to speak of had Sridevi not lost her memory/mind and landed in Kamal Haasan's place.

He wouldn't invest so much in her. She wouldn't have to get back to her old self and forget all about Haasan and, well, you get the picture.