Pix: Aishwarya gets busy in Cannes
Last updated on: May 19, 2014 20:15 IST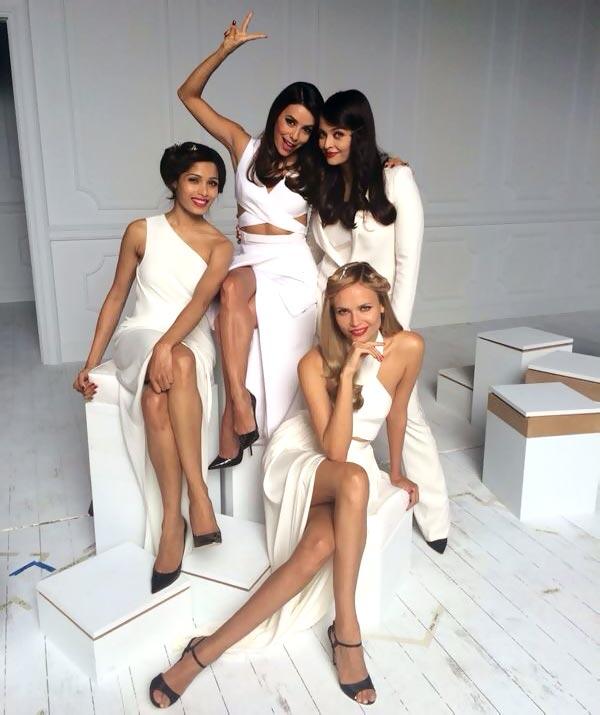 Aishwarya Rai Bachchan gets spotted at Cannes at last!
We haven't seen Aishwarya Rai Bachchan on the Cannes red carpet yet, but the actress is quite busy at the ongoing film festival.
The L'Oreal ambassador is busy shooting for an ad, with fellow endorsers Freida Pinto, Eva Longoria and Natasha Poly.
Apparently, the ladies got along quite well at the shoot as well.
Please click Next to see more.
Pix: Aishwarya gets busy in Cannes
Last updated on: May 19, 2014 20:15 IST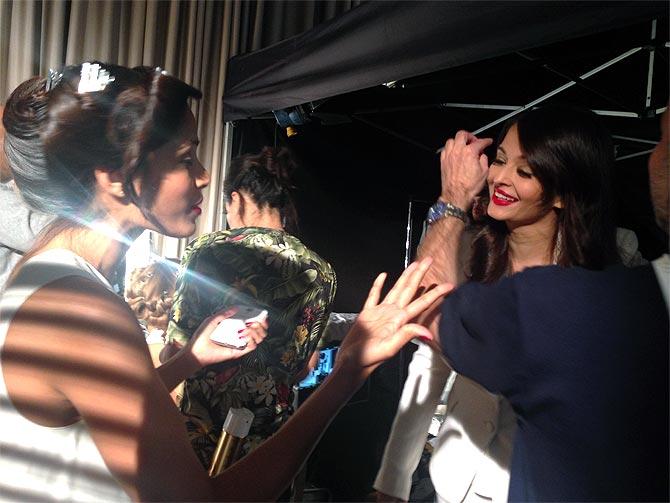 Freida, who has had a gorgeous turn at the red carpet, chats with Aishwarya while the latter puts on her make-up.
Aishwarya will walk the red carpet on May 20 and 21.