PIX: Aaradhya Bachchan's first public appearance
Last updated on: October 11, 2012 18:26 IST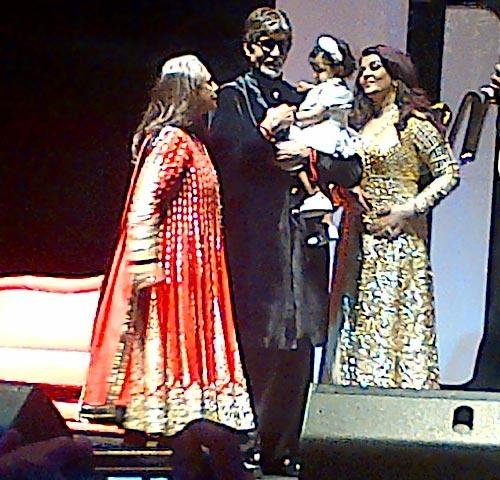 Amitabh Bachchan's granddaughter Aaradhya made her first public appearance at the actor's lavish 70th birthday bash at Film City, Goregaon, a western suburb of Mumbai, on October 11.
Aaradhya looked cute in a white frock, with a matching headband and shoes.
Grandpa Amitabh looked proud, as he carried the baby, flanked by wife Jaya and daughter-in-law Aishwarya.
Wish Amitabh Bachchan right here!
PIX: Aaradhya Bachchan's first public appearance
Last updated on: October 11, 2012 18:26 IST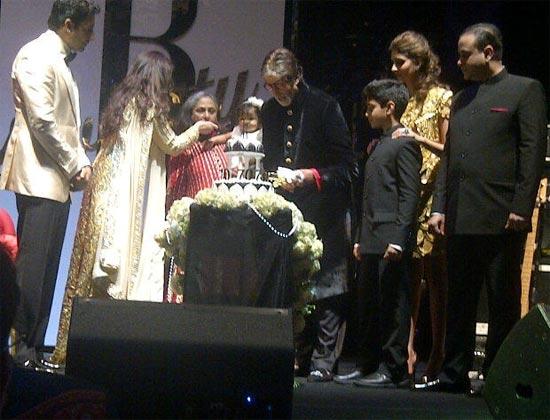 The Bachchans have been fiercely protective about Aaradhya since she was born last November, and did not allow her to be photographed.
But they seemed quite comfortable showing her off at Amitabh's big birthday bash.
The entire Bachchan family was on stage when Amitabh cut his birthday cake.