Aatma director: I was sick of horror being abused
Last updated on: March 20, 2013 17:18 IST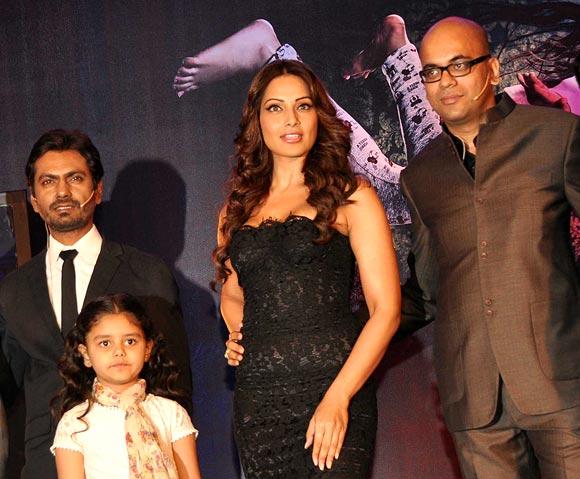 'Atmospheric scares don't have to come from scenes in graveyards with dogs howling....'
'I chose to make a horror film because I was sick of this genre being abused by haunted villas, 200-year-old curses and the tacky way these films were being made.'
Aatma director Suparn Verma in conversation with Rediff.com's Nishi Tiwari and Sonil Dedhia.
Long before he ventured into films, filmmaker Suparn Verma spent his boyhood devising new ways to get hold of films that piqued his curiosity and working as an entertainment journalist.
A self-proclaimed fanboy, Verma's home is a treasure trove of cinema-related stories and memorabilia. His Internet browser has the Aatma Twitter search window open, which he checks periodically.
While we shoot appreciative glances at his impressive collection of superhero replicas, the V (the V For Vendetta vigilante) wallpaper with a blazing red backdrop on his MAC and silently wonder what's behind the lone wooden cabinet in the room, he offers to show us other spots around the house dedicated to films -- there are Blu Ray DVDs of the entire Bond series, complete Vidhu Vinod Chopra films and Lord Of The Rings among others.
Verma's mother Sudarshana Dwivedi, a writer herself, is petite and wears her salt and pepper hair short.
She has been watching television in the living room and intermittently enters her son's den, first to inform him that his leading man Nawazuddin Siddiqui has won a National Award for Gangs Of Wasseypur 2 and later to offer us sweets.
"Picture release ho rahi hai, mooh meetha karna toh banta hai (The film is releasing, it calls for some celebration)," she says softly with a smile.
Verma, who clearly isn't in the habit of sitting still for long intervals, leaps out of his couch and excuses himself for a while to tweet the good news, call up the film's publicist to work it into the film's Delhi leg of promotions and to congratulate Nawaz.
All of us marvel at the superb timing of the news.
The conversation then veers towards Feroz Khan, one of Verma's early collaborators in Bollywood, his love for the horror genre...
Catch the first part of the interview here
Please click NEXT to read further...
'I don't know why Feroz Khan loved me'
Last updated on: March 20, 2013 17:18 IST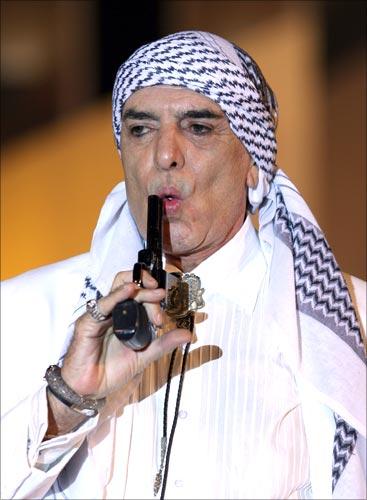 What was it like working with Feroz Khan (with whom he worked on Janasheen and Ek Khiladi Ek Haseena)?
One of my greatest filmmaking memories is working with Feroz Khan. He was simply amazing.
His technical knowledge was just so good that he experimented with editing, camerawork and storytelling in the 1970s -- he used jump-cuts when people hadn't even heard of it in India.
I loved him for a thousand reasons, but I don't know why he loved me. I was fortunate to have directed him in Ek Khiladi Ek Haseena.
He mostly worked in his own films and it was after 19 years that someone else was directing him.
What did you think of Janasheen (considering that we found it quite cheesy), after it was released, distancing yourself from it?
One can never distance themselves from a film after being a part of it for so long. We were writing Janasheen for a year-and-a-half and it took us almost two years to make it.
We partied so much during the shoot. Now when I look back I can't remember the shooting, but surely remember the good times that we had. He is not around today, but each shot of Janasheen is like a memory for me.
Please click NEXT to read further...
'Horror is a very broad genre'
Last updated on: March 20, 2013 17:18 IST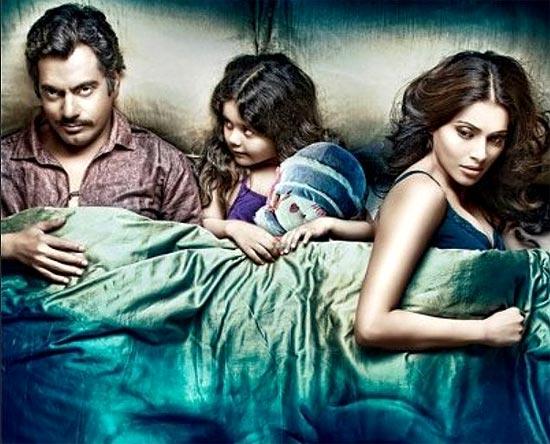 Which are the other horror films that have fascinated you?
Mahal, Woh Kaun Thi, Gumnaam and Bhoot Bangla were the best horror films I've watched.
Gumnaam and Woh Kaun Thi were not even horror films, but were presented really well. The last horror film I enjoyed in Hindi cinema was Raat.
I also liked The Exorcist and The Omen. I liked Hideo Nakata's Ringu, Kiyoshi Kurosawa's Pulse (both Japanese) too.
Horror is a very broad genre. Takashi Miike's Audition is just brilliant. There are so many Serbian films that have gained popularity over the years.
Please click NEXT to read further...
'Horror doesn't get respectability in India'
Last updated on: March 20, 2013 17:18 IST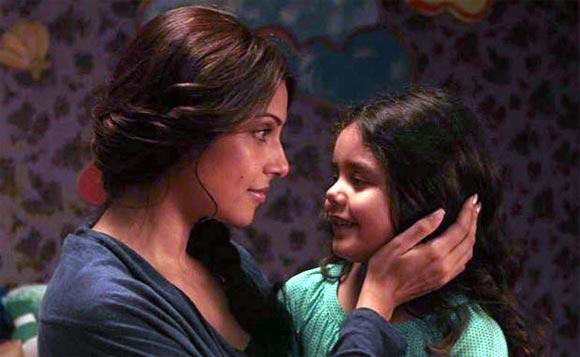 Horror films, in recent years, haven't done well at the box office. What could be the reason?
The horror genre doesn't get respectability in India because A-list actors don't act in it.
People who direct horror films then go with new actors and so there are lesser number of horror films being made.
Why do you think top actors refrain from working in horror films?
Actually, top actors have been a part of many horror films. Mahal, Woh Kaun Thi and Gumnaam had the best actors of their time in it. But the 1970s was dominated by social dramas.
In the 1980s the Ramsay brothers arrived on the scene. Their moviemaking funda was very simple.
Everything was done in-house on a low budget and they churned out films after films. Sadly, in their case, low budget films were tacky.
I am a big fan of their films, but unfortunately they used the same formula all the time. The only film with top actors, which was made in the 1980s, was Jaani Dushman.
Most of the horror films with top actors in it have been hits. Raaz-3, Bhoot were hits.
Please click NEXT to read further...
'I was sick of haunted villas, 200-year-old curses and the tacky way horror films were being made'
Last updated on: March 20, 2013 17:18 IST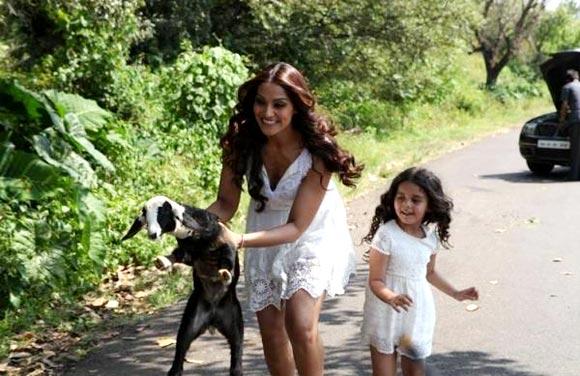 Nawazuddin Siddiqui is an unusual choice for the film. When did you decide to cast him?
I only saw Kahaani and I loved him in the film. Gangs of Wasseypur 2 released when I was done with 50 percent of my film.
My producer (Kumar Mangat) was a little unsure about casting Nawaz as he was doing only serious films.
I approached Nawaz with a very open mind. When I first met him, he told me that he liked my films and he would also like to do a stylish role.
He heard the script and he instantly liked the role.
Aatma is quite different from the kind of horror films we have grown accustomed to seeing in Bollywood.
The setting... your characters are more real... which makes it scary.
It's not just ghosts; sometimes it's the characters who are haunted by their inner demons that make a film scary. Also, atmospheric scares don't necessarily have to come from scenes in graveyards with dogs howling.
It can also mean a camera being totally still and instead of playing loud music one can just use sound to unnerve you.
I chose to make a horror film because I was sick and tired of this genre being abused by haunted villas, 200-year-old curses and the tacky way these films were being made.