Oscars 2014: Will Bradley Cooper score over Jared Leto?
February 05, 2014 08:44 IST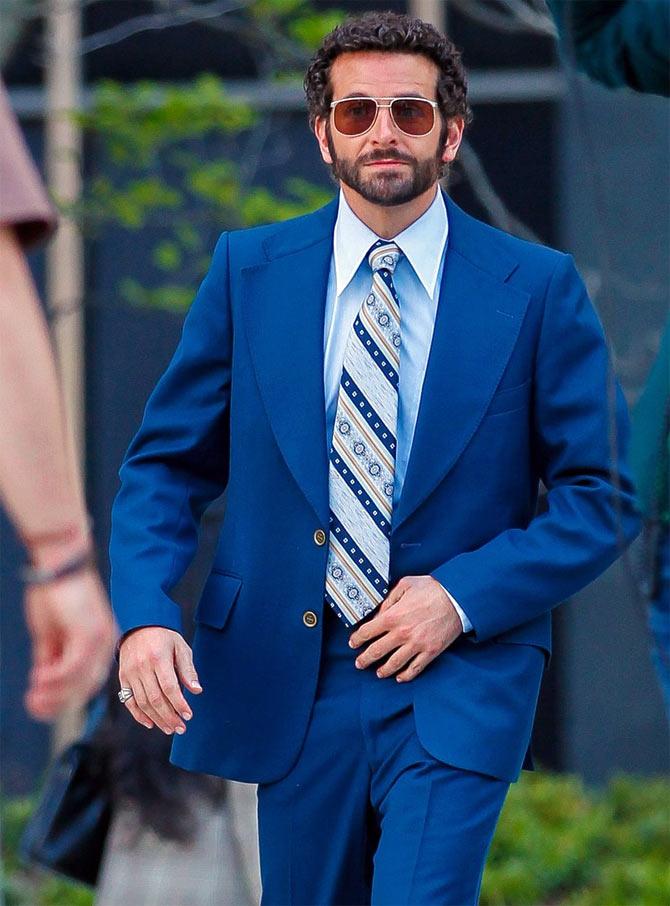 Will it be Bradley Cooper?
Or Michael Fassbender?
Or perhaps Jared Leto?
Looking at the contenders for the Best Actor in a Supporting Role, at the Oscars 2014.
It's that time of the year again, and I've already gushed about how great a year 2013 has been for English movies.
Basically, we're in for an interesting fight, with very interesting nominations across each category.
The Best Supporting Actor Race includes characters like a loathsome FBI agent, a charismatic pirate, a fearsome slaver, a fool and, indeed, a woman.
Here's a look at five fine performances and my take on who will (and who should) win:
Bradley Cooper in American Hustle
Richie DiMaso is an off-the-wall freak, a recklessly ambitious FBI agent who gets so hooked to the art of the sting that he disobeys his bosses as he plans elaborate cons in order to trap bigger and bigger fish.
Oh, and he wears dozens of tiny curlers in his hair.
He's a dashing but dimwitted character, and Bradley Cooper brings down the house with an awfully entertaining performance.
Cooper appears to really have come into his own as a performer, and director David O Russell uses him cleverly in the film.
And yet, with all four acting categories featuring stars from the same film, his nomination is the least likely to bear fruit. It's just been that kinda year.
Please click Next to see more.
Barkhad Abdi in Captain Phillips
February 05, 2014 08:44 IST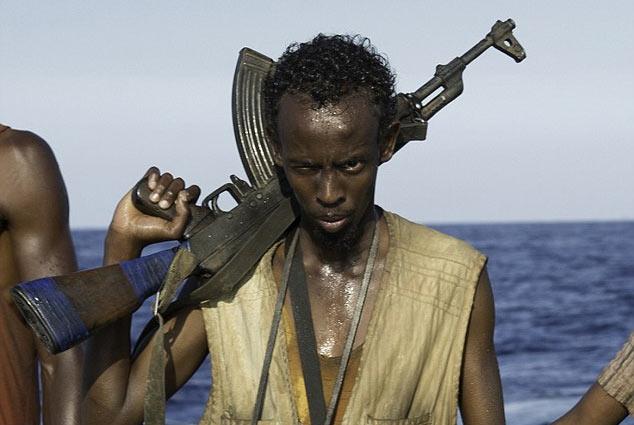 Abdi, 28, is a Somalian raised in Yemen who worked in Minneapolis as a limousine driver and later as a disc jockey before being cast in Paul Greengrass' Captain Phillips.
As a fiercely determined Somali pirate, Abdi is a livewire on screen, providing perfect, stark contrast to the titular Captain, played by Tom Hanks.
He's been very exciting in the film, but a nomination is as far as his dream run will likely stretch. That nod itself puts him ahead of several stalwarts this year, and hopefully we'll get to see him in more work soon.
Michael Fassbender in 12 Years A Slave
February 05, 2014 08:44 IST
They call him the n****r-breaker.
Even to slave-owners across the antebellum South, Edwin Epps is a monster.
Volatile and violent with a manic fury and an alarming intensity, Michael Fassbender takes the extreme character and makes him real enough to inhabit our nightmares. He's cruel, he's red-hot and he's willing to go farther than any of us dare expect.
In my book, it is by far the best among the nominated performances. Steve McQueen's film is up for nine Academy Awards, but this is one it truly deserves.
The scale looks to be tipped more in favour of another nominee, though.
Jonah Hill in The Wolf Of Wall Street
February 05, 2014 08:44 IST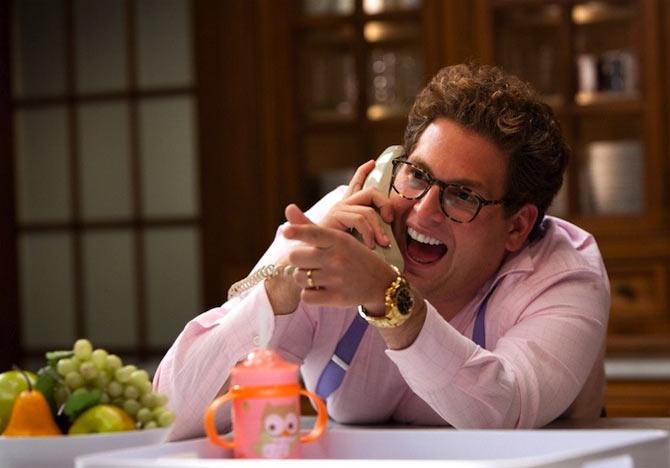 Going from foulmouthed comedies Superbad and Knocked Up to a second Academy Award nomination is no small feat, and 30-year-old Hill is ticking all the right boxes as he works with directors like Bennett Miller, Quentin Tarantino and, this time, the one and only Martin Scorsese.
Hill plays the buck-toothed Donnie Azoff, an easily-influenced gopher with grandiose ambitions.
Riding on the coattails of Jordan Belfort (played by Leonardo DiCaprio) indulges Azoff's sickest and basest natures, and Hill turns him into a grotesquerie.
Can Hill win? It seems very unlikely this year, but at the impressive rate he's going, he'll be nominated again soon enough.
Jared Leto in Dallas Buyers Club
February 05, 2014 08:44 IST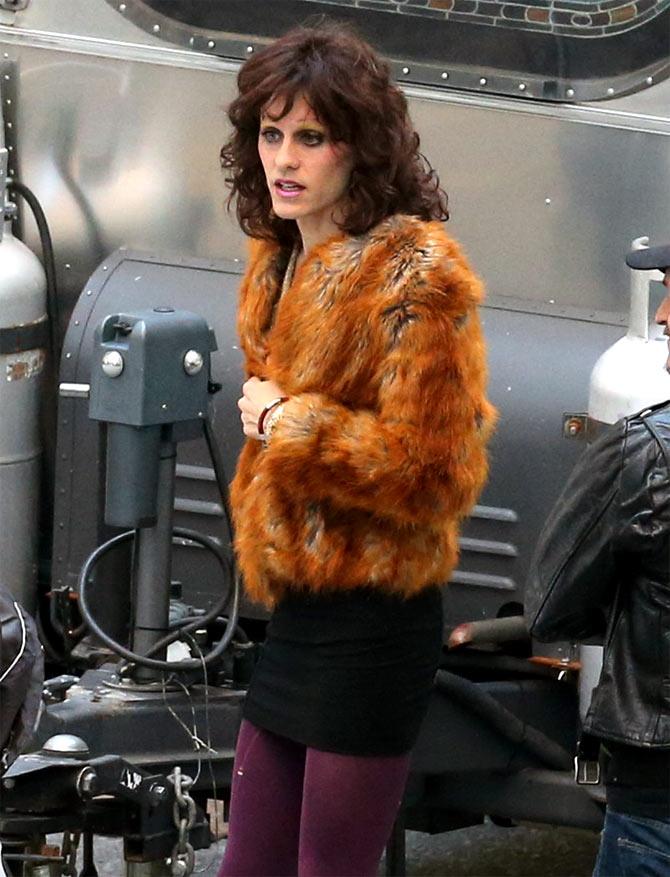 Leto, a bright method actor best remembered for scaring the bejeezus out of us in Requiem For A Dream, delivered a spunky, compassionate performance as a significantly sassy transgender woman. It is a demanding and affecting work of acting, and deserves both applause and admiration.
Will it win? It probably will, because Leto demonstrates a drastic physical transformation and devolution, and also because the film's leading man, Matthew McConnaughey, might not win the Best Actor award despite much gushing from every quarter.
So this could be a consolatory win for Dallas Buyers Club.
Either way, Leto is the clear frontrunner for this category.
And in high-heels, no less.