'My husband said, 'Why make a film? I can gift you anything worth Rs 10 crore'
Last updated on: January 08, 2014 19:44 IST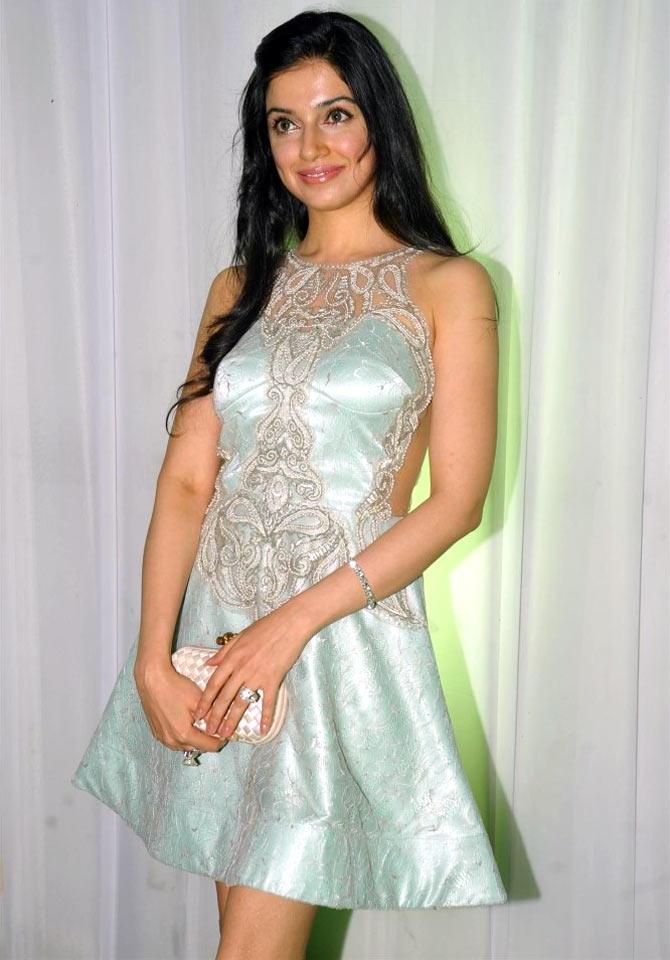 T-Series honcho Bhushan Kumar's wife Divya Khosla Kumar will make her directorial debut with college film Yaariyan, releasing this Friday.
Divya may be best remembered for her sole acting project Ab Tumhare Hawale Watan Saathiyo in 2004.
A year later, she got married and quit films.
The young lady returns to the limelight after nine years.
Divya tells Sonil Dedhia why she didn't cast big Bollywood stars in Yaariyan, and how she managed to shoot with her baby in tow.
You got married after acting in Ab Tumhare Hawale Watan Saathiyo. Now you are making a comeback as a director. How did the transition happen?
I was only 18 when I first told a friend that I want to direct a film some day. I was modelling and acting then. Later, I got married to Bhushan. A year after my marriage, I started training as a director.
Bhushan didn't allow me to assist any other director so I had to learn everything on my own.
I started learning cinematography first, then editing, and then started making short films. I directed music videos and finally worked on my script.
When I decided to work on a film, I worked on the script, screenplay, casting and hunting for locations. It was a long journey. As a debutante, I wanted the film to be good.
Please click Next to see more.
'Bhushan didn't want his wife running behind a director'
Last updated on: January 08, 2014 19:44 IST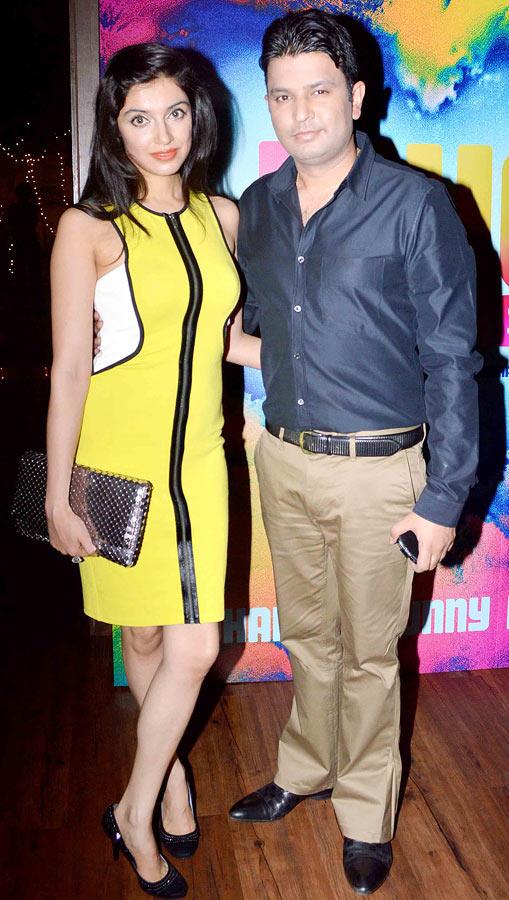 Why was Bhushan against you assisting a director?
You should ask him!
He is the owner of a huge firm like T-Series so he didn't want his wife running behind a director. Everyone knows the kind of job one has to do as an assistant.
He asked me once, 'why do you want to make a film? I can buy you anything worth Rs 5-10 crore as a gift; you don't have to go through the grind.' He is that caring and protective as a husband.
But it worked out for the better because all that I have learnt is on my own.
Apparently, it was difficult to convince Bhushan Kumar to fund your project and he rejected three of your drafts...
Yes, I went to him with other stories but he was not convinced about them. Eventually, I came up with the script of Yaariyan. I gave him the screenplay and he approved it.
How much has Bhushan Kumar contributed to the film?
He was completely involved in the music of the film.
I explained the situations of the song to him and although he was very sceptical initially, he worked hard on the music.
'I don't think acting is everything'
Last updated on: January 08, 2014 19:44 IST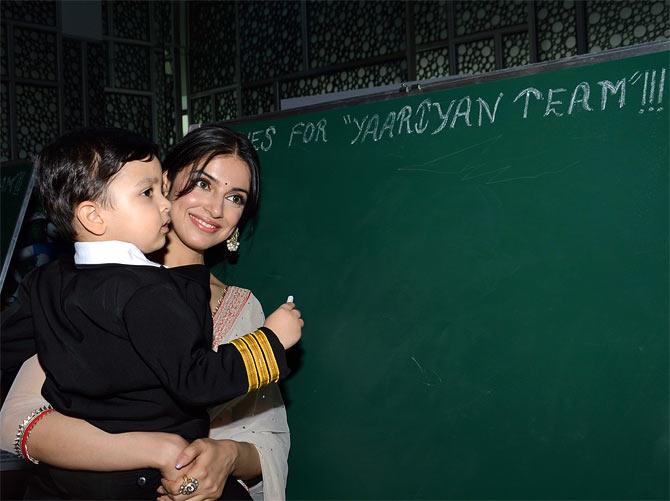 How difficult was it to direct a movie?
Making this movie was really tough for me.
For a debutante director, it's easier to work with a cast two or three characters, but I took it as a challenge to go for so many characters. Also, the script demanded it.
They were all newcomers. I had to train them. I did a workshop with them for eight months. The budget was also modest.
You could have returned to acting.
I don't think acting is everything. I am a very creative person.
I don't think there is a better option than direction. Direction has given me more satisfaction than acting.
'Bhushan wouldn't have produced a film just at the saying of his wife'
Last updated on: January 08, 2014 19:44 IST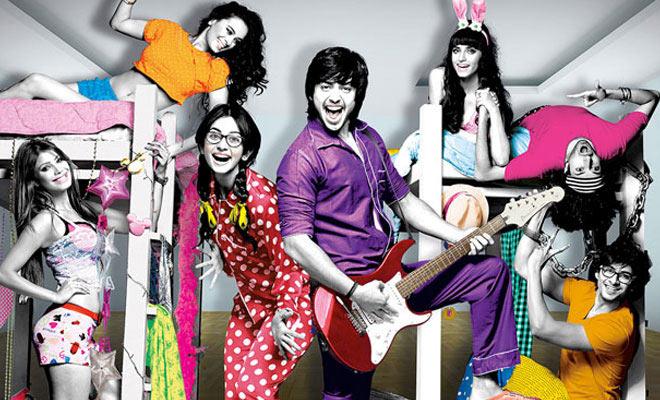 You are a wife, a mother and now a director. How do you balance all three?
My baby was always with me on the sets. I had to shoot in Darjeeling and Cape Town for two months and he came along with me.
The shooting was really tough but his bright face kept me and my energy going.
As a woman, you are a multi-tasker. We are quite used to this.
Why did you choose fresh faces when you could have signed any superstar for your film?
I wanted to remain honest to the script. The story is about youth, so the casting required the age group of 20-21.
Today, no big Bollywood actor fits in that age group.
Was it easier to direct a film under the T-Series banner, your home brand?
Had it been easier, it would not have taken eight-and-a-half years of my marriage to Bhushan to reach here!
Bhushan is a very successful producer and the reputation of T-series is very important to him. He wouldn't have produced a film just at the saying of his wife.
He can't play with the reputation of the banner. So I had to struggle a lot to prove myself.