Did Michael Jackson commit suicide?
Last updated on: April 7, 2011 17:30 IST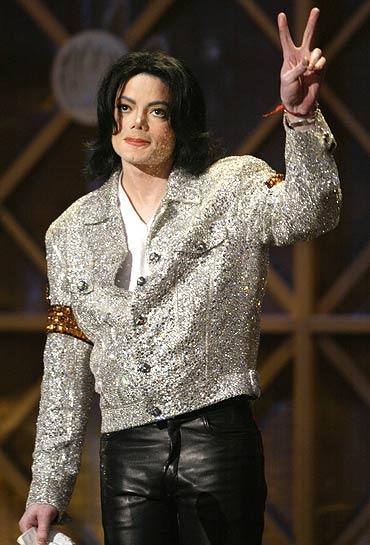 Get your lowdown on what's happening in the world of Hollywood, right here!
A defence lawyer for Michael Jackson's doctor Conrad Murray has reportedly claimed that the King of Pop was so anguished about his deteriorating finances in his final days that he took his own life.
The statement by lawyer Edward Chernoff came during a pretrial hearing in the case of Murray, who has pleaded not guilty to involuntary manslaughter in Jackson's death, reports the Daily Telegraph.
Chernoff was asking to see Jackson's financial records to prove a theory he said was the crux of the defence.
The prosecution denounced it as an attempted sideshow to distract jurors and to smear Jackson's reputation. The judge refused to grant the subpoena saying it was overbroad, irrelevant and invaded Jackson's privacy.
Leonardo DiCaprio shoots for $5 million Chinese cell phone ad
Last updated on: April 7, 2011 17:30 IST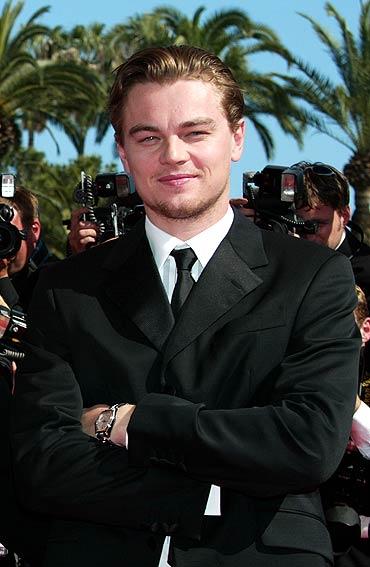 Leonardo DiCaprio, who is reportedly raking in $5 million for a Chinese cell phone commercial, was recently spotted shooting for the ad.
 The Inception star sported a dark suit and sprinted down a Parisian street while shooting for the commercial, reports RadarOnline.com.
The actor, 36, literally took the shoot in his stride repeating the dramatic dash over and over in order to get the perfect shot. He was making the effort for the overseas TV campaign for Guandgdong OPPO Mobile Telecommunications Corp.
The deal is the most lucrative endorsement contract of his career to date.
Hugh Jackman to star in Snow White and the Huntsman
Last updated on: April 7, 2011 17:30 IST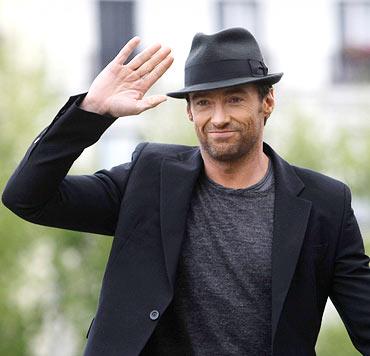 Hugh Jackman is up for the part of the titular hunter opposite Kristen Stewart and Charlize Theron in Snow White And The Hunstman, with Universal reportedly keen to sign him to bring in further star power to the project.
The Australian star was due to work on the follow-up to Wolverine but Black Swan director Darren Aronofsky recently dropped out, so the project has now been temporarily sidelined.
Viggo Mortensen had been expected to take the Hunstman role, but according to Deadline.com, he dropped out when a rewrite veered away from the story he was expecting.
Snow White and the Huntsman sees the classic fairytale retold as a man sent to hunt the beauty by a wicked queen, only for him to turn around and end up helping her escape.
Production on the film is set to begin in mid-September.
Tina Fey pregnant with second kid
Last updated on: April 7, 2011 17:30 IST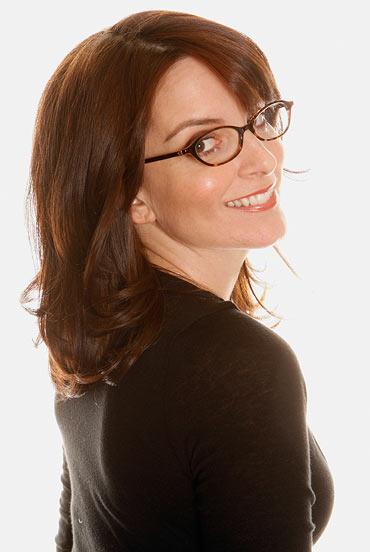 Comedienne Tina Fey announced her happy news during a taping of The Oprah Winfrey Show and her spokesperson confirms she is five months into her pregnancy.
The Baby Mama star and her composer husband Jeff Richmond are already parents to a five-year-old daughter, Alice.
The happy news comes just a day after Fey's 30 Rock co-star Alec Baldwin revealed their hit sitcom will come to an end next year.
Penelope Cruz to collaborate with Woody Allen again
Last updated on: April 7, 2011 17:30 IST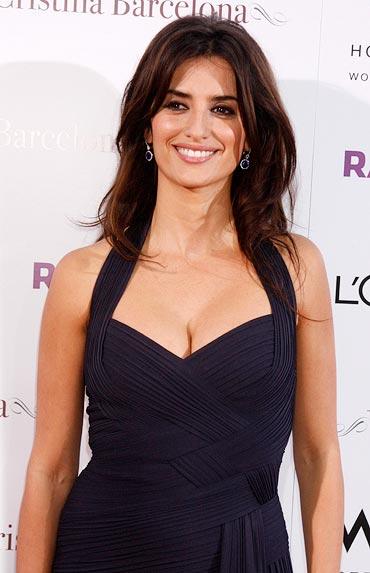 Penelope Cruz and Woody Allen are set to come together again for a new movie.
Cruz won an Oscar for her supporting role in Allen's Vicky Cristina Barcelona and now the new mum has revealed to EW.com she's planning her next film with the director.
'I know (what I'm doing next), but the thing is that I have to ask the director what I can say and what I cannot say, because he's very secretive. It's a movie with Woody Allen. But I really cannot say anything about the story or the characters,' she said.
Allen recently announced that he planned on shooting his as-yet-unnamed next film in Rome.
Ironically, the director's new movie Midnight in Paris will open in select cities on May 20, the same day as Cruz's Pirates of the Caribbean: On Stranger Tides.
Brtiney Spears' Femme Fatale tops Billboard
Last updated on: April 7, 2011 17:30 IST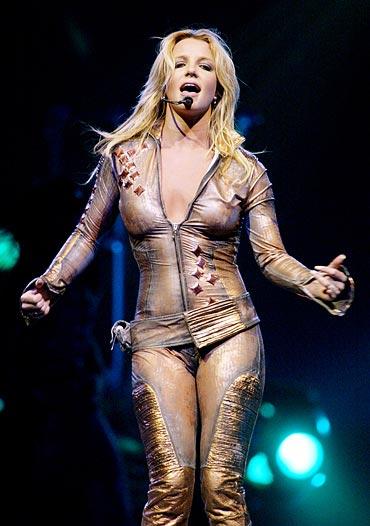 Britney Spears' seventh studio album Femme Fatale has stormed to the top of the Billboard 200 chart thanks to first week sales of 276,000, reports MTV News. Femme Fatale has been regarded as a return to form for Britney and the album has been garnering the best reviews of her career.
Femme Fatale's position at the top of the charts means Britney Spears is now third on the list of most number-one records by a female artist. Only Madonna and Barbra Streisand have registered more chart topping albums, with nine.
Although Femme Fatale has only sold half of the 505,000 that the singer recorded with her 2008 album Circus, it was still enough to hold off Wiz Khalifa's Rolling Papers, which sold 197,000 to take second place.
Spears recently announced a tour of the US and Canada which will kick off in Sacramento on June 17. After passing through the likes of Portland, Chicago, New Orleans, Miami, Washington and Boston, the tour will wind up at the Toronto Air Canada Centre on August 13.