One star, multiple personas
Last updated on: April 20, 2010 18:08 IST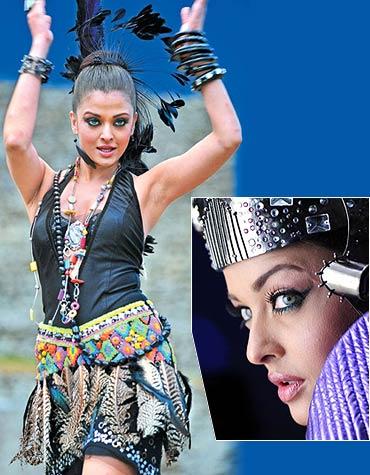 Almost 50 years ago Sivaji Ganesan played nine roles in Navarathiri (Tamil).
A few years later the same film was remade in Hindi (Naya Din Nayi Raat) with Sanjeev Kumar. He pulled it off admirably considering make-up artistes were not flown in from Hollywood those days.
Not much has changed over the years. Tap any actor's wish list and there will be a desire to play several personas in one film.
After Dasavathram (Kamal Haasan) most stars are anxious to do at least one such film in their life time. And it's not just the established actors who are getting ambitious.
A relative newcomer like Shweta Bhardwaj ia aspiring towards 72 roles her next film. Here's a look at the lucky few who've succeeded.
Aishwarya Rai
Subtlety has always been her style. But Ash's look in Endhiran, seems to be completely over-the-top. Insiders say Shankar has tried to create a royal villager look.
The costumes appear loud and garish but evidently Manish Malhotra has created 57 different looks for Aishwarya Rai. The film might be a huge hit in India but it's kind of hard to imagine Aishwarya's international fans appreciating her in this avatar.
Bipasha Basu
Last updated on: April 20, 2010 18:08 IST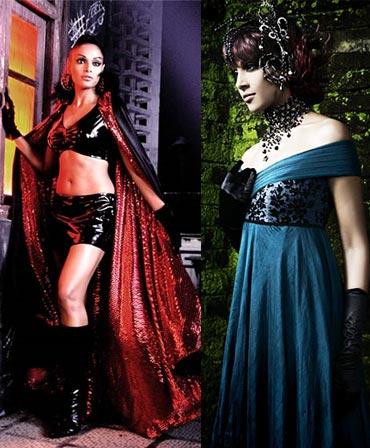 Most Bipasha fans walked out of Pankh feeling tremendously disappointed. Everybody believed she was playing nine roles in the film.
But Bipasha was simply playing Nandini, an imaginary character who exists only in the protagonist's mind. She appears nine times in the film in nine different looks.
At times she appears angelic and at other times she's the sultry siren. But the audience simply loved her in every avatar.
Akshay Kumar
Last updated on: April 20, 2010 18:08 IST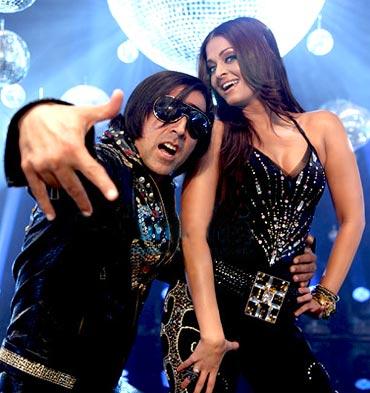 Akshay Kumar has never hesitated to take risks.
And if Shah Rukh's look in Om Shanti Om was highly appreciated, it was only a matter of time before Akshay Kumar would be seen in a similar role.
Then Vipul Shah offered him Action Replayy. Apparently Akshay travels back to the '70s era courtesy a time machine. And Akshay's retro look is being kept a closely guarded secret by the producers.
But what most people are looking forward to is seeing Akshay Kumar dancing John Travolta style.
Priyanka Chopra
Last updated on: April 20, 2010 18:08 IST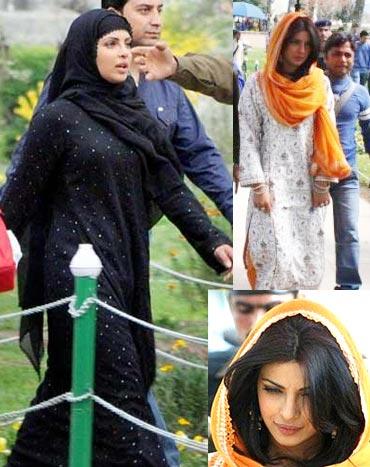 She's done it once in What's Your Rashee? Despite the film flopping at the box-office Priyanka is willing to take a risk again.
In Vishal Bhardwaj's Saat Khoon Maaf, Priyanka Chopra has seven husbands and in all probability she'll have that many avatars.
Even as unit members are tight lipped about the details, Priyanka was spotted at the shoot in Kashmir in a burqa donned over a salwar kameez.
In case the film is a hit the burqa might just turn out to be the next big fashion statement in Bollywood.
Shahid Kapoor
Last updated on: April 20, 2010 18:08 IST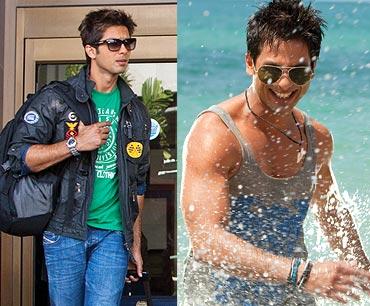 So far his dancing skills have been more appreciated than his acting skills. But Shahid doesn't hesitate to take risks. In Badmaash Company, Shahid plays a conman who constantly changes his garb and his image.
Like his ex-girlfriend Priyanka Chopra he also appears in seven different avatars. Thankfully the film is set in the '90s, an era Shahid is familiar with.
Try as we might it's kind of hard to imagine Shahid Kapoor grooving to Saturday Night Fever.
Shah Rukh Khan
Last updated on: April 20, 2010 18:08 IST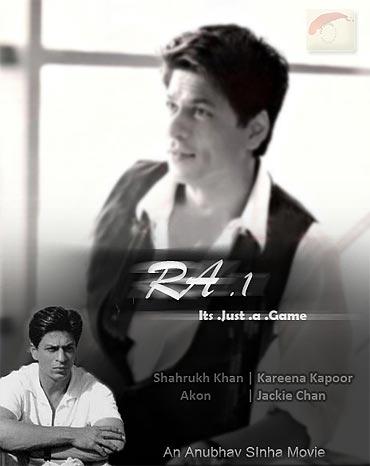 The superstar was supposed to play superhero in Shankar's Robot. But things fizzled out at the script stage itself.
However SRK's desire to please his kids has finally taken shape in the form of Ra.One.
In his home production the actor will be a common man with superpowers. Apparently a single costume made of latex-like substance has cost Red Chillies Rs one crore.
And the trials for the costume happen in London. When the Badshah turns into a superhero then things happen in style.