Meet Nargis Fakhri's husband in Rockstar
Last updated on: November 10, 2011 12:33 IST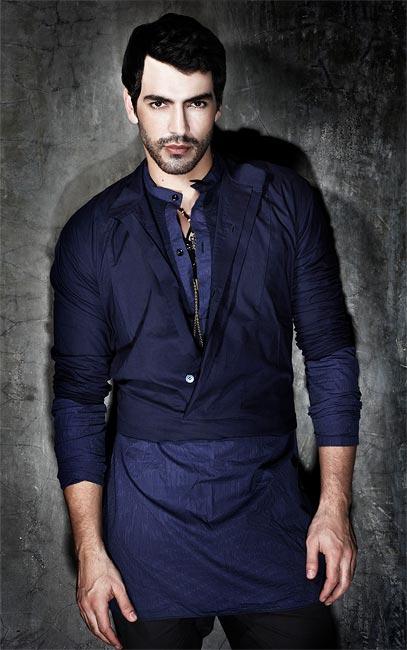 31-year-old Brazilian model Moufid Aziz is gearing up for his first film's release. He will be seen in Ranbir Kapoor-starrer Rockstar in a vital role -- he plays Nargis Fakhri's husband in the film.
Moufid talks to Patcy N about how Rockstar happened and his experiences as a foreigner in India.
Tell us about yourself.


I am a model from Brazil. I travelled all over the world after completing my education. I have been to places like Italy, Spain, Portugal, Germany and modeled for brands like Chanel, Pepsi, Gatorade, Volkswagen, Blackberry, Gucci, Hyundai, Samsung, LG and many more.


My mother, who thought I should get into modelling, asked me to get my portfolio done. A friend saw my pictures and sent it to the Ford Models agency. I started modelling and an assignment brought me to India about four years ago.

What happened next?


I signed a contract for three months but stayed on because I grew to like the country, I'd made many good friends and modeling assignments kept coming in. Now India is home for me and Brazil is my holiday destination.
'India is now home and Brazil a holiday destination for me'
Last updated on: November 10, 2011 12:33 IST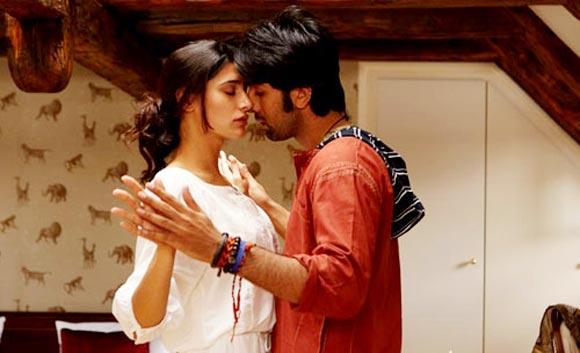 How did Rockstar happen?
My television ads got me my first film role. The casting director of Rockstar saw me in an ad and called me for the audition. I gave two auditions -- one with the casting director and second with the director Imtiaz Ali.
What is your role in the film?
Nargis Fakhri plays the main lead in the film and I play her husband. I play a business man who's very rich and is devoted to his business.
I don't have a father in the film so I take care of my mom and my sister. I am a good guy in all ways. But I am always thinking about the future.
What was the most difficult scene to shoot?
There is a scene in the movie where I had to face Ranbir Kapoor -- he comes to my house to meet me for the first time. We had a long dialogue between us and I had to deliver few lines in Hindi, which was difficult.
'I don't think Hindi is that difficult a language'
Last updated on: November 10, 2011 12:33 IST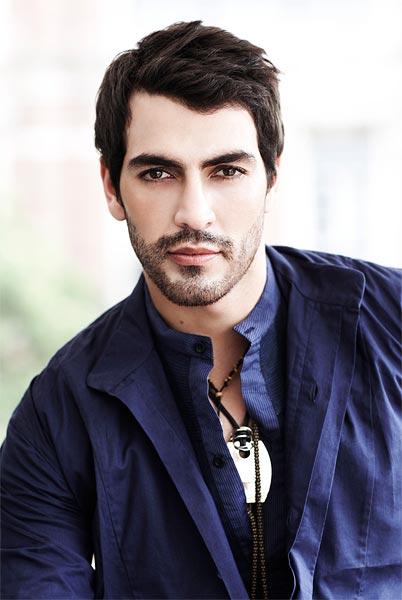 Can you speak Hindi?
I am learning Hindi but I can't say too many lines in one go yet so I struggled a lot.
Do you think Hindi is a difficult language?
I don't think Hindi is that difficult a language. It's just that I am not used to it.
Did you dub for your dialogues?
All my dialogues in the film are in Hindi and somebody else has dubbed my lines as my accent in English is also very different.
Where are your scenes shot in the movie?
Most of my scenes were shot in Czech Republic, Prague and a few days in Delhi.
'I'm sure Rockstar will do well'
Last updated on: November 10, 2011 12:33 IST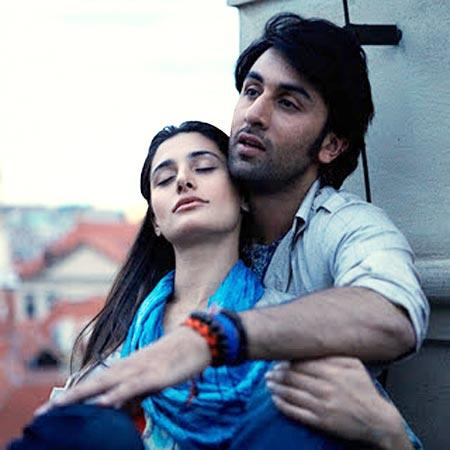 How was it working with Nargis?
It was fantastic, she is a lovely lady. She is an international model like me. This is her first movie like me. We both struggle with Hindi. She is very easy to work with, very simple.

I did not have a single difficulty during the shoot. She was super nice and helpful and I will say the same thing about Ranbir Kapoor
What about Ranbir?
He is fantastic, when we first met, he came to me and introduced himself like any other regular guy. He did not show any attitude.
It was fun shooting with him. He tried to help a lot and we hung out on the sets in between shots.
What are your expectations from the movie?
I hope people like my work. I am sure the film will do well because it is a fantastic production.

'I'd love to do more Hindi films'
Last updated on: November 10, 2011 12:33 IST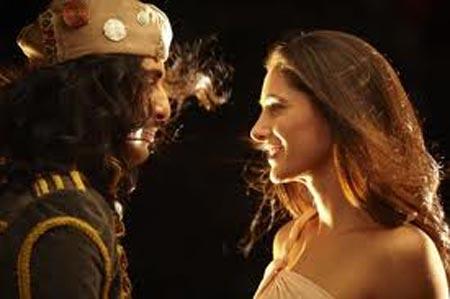 What do you like most about India? 
There are many things that I love about India but my favourite are the people. I must say, I am a Mumbai guy and I love the people here.
Your favourite places in India?
I have traveled almost all over India. Ladakh is a favourite, Goa is good for relaxing and the boating races in Cochin are fantastic. For work, I have been to all the major cities -- Hyderabad, Chennai, Bangalore, Delhi and of course Mumbai.
Rajasthan is the most beautiful state that I have been to in India because of the two beautiful cities Jodhpur and Jaipur. Maharashtra has lots of forts and its history is fantastic. As a foreigner, I love it.
Would you like to do more Hindi movies?
Definitely. I am waiting for Rockstar to come out and then we will see what else I can do. It was an honour playing an Indian (He plays Kashmiri in the film) in an Indian movie. Not many male foreign actors have had this opportunity.