'Ash has beautiful eyes, Kareena has amazing skin'
Last updated on: February 20, 2012 15:48 IST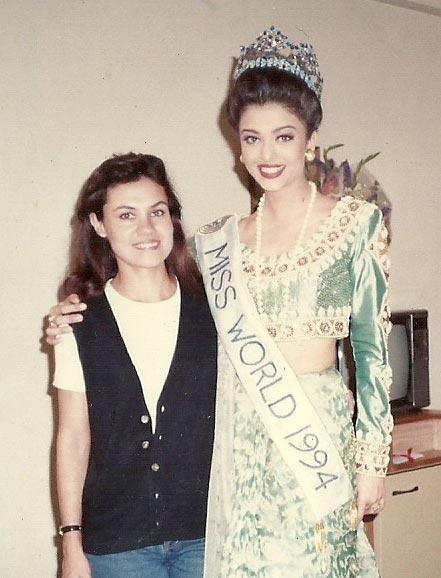 One of India's leading celebrity make-up artists Marvie Ann Beck has made many actresses look gorgeous. From Aishwarya Rai to Deepika Padukone, many heroines have undergone a complete makeover under Marvie's watchful eye.
Marvie talks to Sonil Dedhia about five actresses she has loved working with.
Aishwarya Rai Bachchan
Aishwarya and I go back a long way. We started our careers at almost the same time. I knew her before she became Miss World (in 1994).
I helped her with colours when she was appearing for the Miss World pageant. Products were not easily available then so I would make my own colours for her make-up. I made two colours for her which she took with her. Initially, she found the colour a little dark for her skin tone, but when she came back from the pageant she called and told me she had used my colour which matched her skin tone because she had got a tan.
It's very easy to work with someone who is a professional and knows what she wants. Aishwarya is one of them. She taught me a lot of things. Because of her guidance and perfectionism, I managed to work on her look in less than half an hour. She is very down-to- earth and co-operative.
She is one of the most photogenic and prettiest women I have worked with. Whatever she does, she gives it her best. She has the most beautiful eyes and even without any make-up her eyes look stunning.
'Kareena is a beautiful version of Meryl Streep'
Last updated on: February 20, 2012 15:48 IST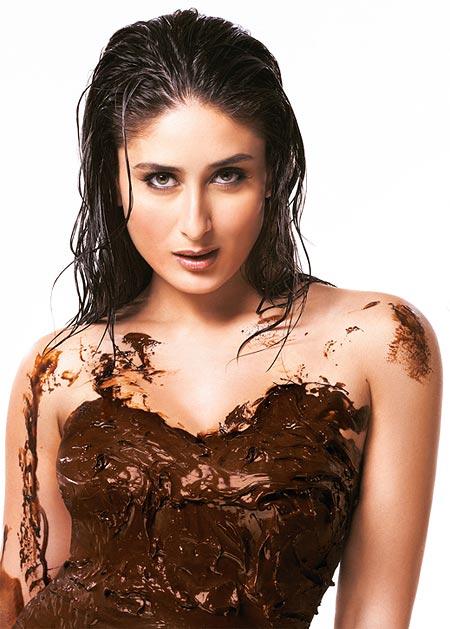 Kareena Kapoor has a very young, Indian face. She is very particular about who she works with. So, when she called me, I considered myself to be one of the best make-up artists. She had already done her research about me and so didn't question me about my work.
One face that I believe doesn't need any make-up is Kareena's. Her face is flawless and I just love her without any make-up. She also has the best skin. It is perfect just like a baby's, pink and beautiful.
I did her make-up for an advertisement, where I just gave her a little texture with shine and gloss. She loves wearing kaajal on her eyes but I requested her not to use it and she agreed. The result was outstanding.
She is truly the beautiful version of Meryl Streep.

'Deepika is easygoing and a through professional'
Last updated on: February 20, 2012 15:48 IST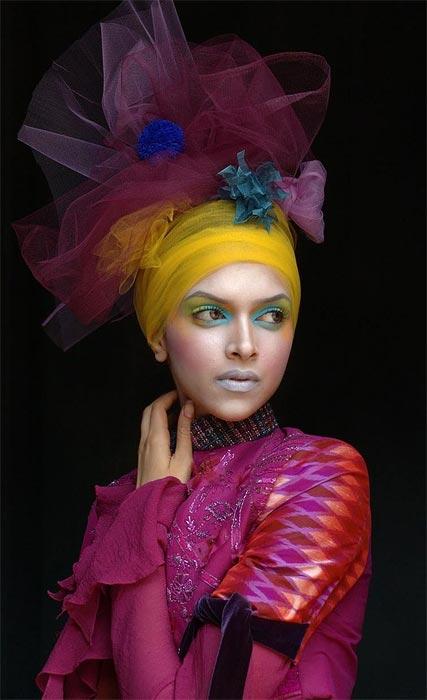 It is such a delight to work with Deepika every time. I know her even before she started acting. She is so easygoing and a through professional. She is very hardworking and is always open for suggestions.
She trusts me a lot and she knows I will not go wrong with her. She too is very focused, has a lot of energy and the best thing that I like about her is that she is always relaxed. She can carry any look with ease.
Deepika has amazing skin. Even with minimal make-up on she looks beautiful. 
'Sonam Kapoor just loves make-up'
Last updated on: February 20, 2012 15:48 IST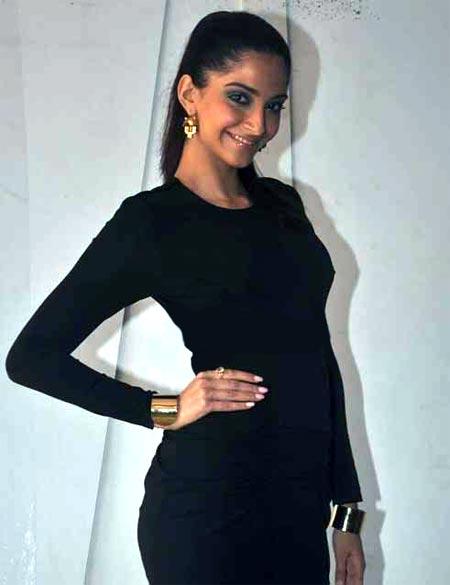 Sonam is amazing to work with. She is a style icon. When we met for the first time she told me, 'I have heard a lot about you, so just do whatever you love'.
She just loves make-up. The thing I like about Sonam is that she is very patient and doesn't complain at all.
She likes to innovate with her looks and is very open to feedback. She gets involved in whatever she does and gives inputs. She is very impromptu and natural. She is a very comfortable person and has no hassles
She has the most beautiful hair. It is naturally thick and lustrous. Many actresses use wigs and extensions to their hair but her hair is amazingly natural.

'Malaika has a flawless skin'
Last updated on: February 20, 2012 15:48 IST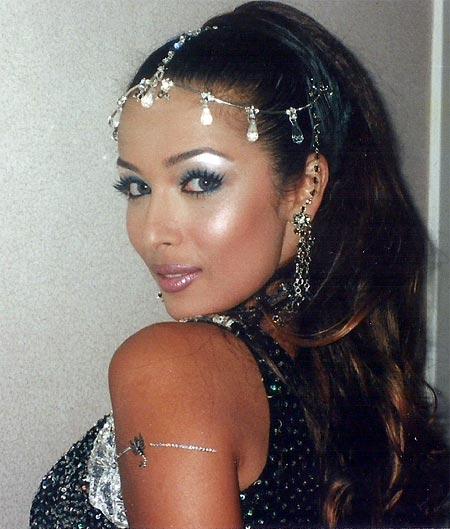 Working with Malaika Arora Khan is like a dream. The best part is that she trusts me a lot; we have a great comfort level. We share excellent rapport.
She is not fussy at all. If I am doing her make-up and someone else is styling her hair, she doesn't mind it at all. She has a flawless skin so it is very easy to do her face. She also has a perfect nose.
Malaika doesn't like a shiny look; she likes to go subtle. She clearly communicates what she likes and what she doesn't. She is very fashionable and has an eye for the current fashion trends.