Mallika Sherawat: I am lonely and looking for love
Last updated on: April 23, 2013 17:00 IST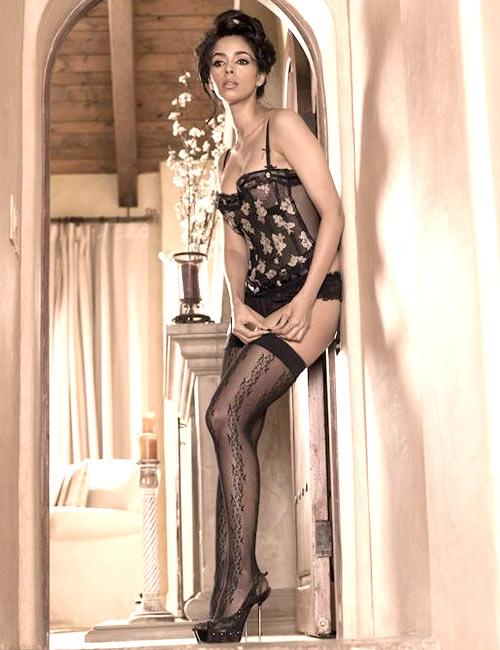 After a spate of flops, Mallika Sherawat will be seen on television, in an upcoming reality show called The Bachelorette India- Mere Khayalon Ki Mallika. This is the Indian version of the international series, The Bachelor, a US television dating game show.
In The Bachelorette, one of the candidates could also become a potential husband.
Mallika claims she took up the telly show because she was 'lonely and looking for a companion.'
"I am looking for love," she says. "I am like any other girl, who, beyond name, fame, money, wants a companion in life."
She says she has always been portrayed as a "bold and glamorous girl" but through this show, "people will get to see her emotional and sensitive side.
"The reach of TV is limitless today, while my reach is limited," she says.
'I want someone who can be a friend, not just a lover'
Last updated on: April 23, 2013 17:00 IST
The Indian version will have 30 contestants vying for Mallika's attention.
So what qualities is she looking for in a man?
"I'm looking for someone who is self-made, educated, grounded and above all, someone who can be a friend, not just a lover. I prefer men, who take risks in life and are not afraid to speak their mind. I hope that that through The Bachelorette India, I find what I'm truly looking for -- a friend and soul mate."
And who does she think is the perfect bachelor in the film industry?
"I think in Bollywood, Karan Johar is a perfect bachelor. He is perfect for me. He is charming, successful and he has integrity," she answers.
The promos of Bachelorette India remind one of Swayamvar, previously shown on another channel. "I can only say that I don't know of any such shows. It would be great if you can enlighten me on that," Mallika says.
'I want to do performance-oriented roles'
Last updated on: April 23, 2013 17:00 IST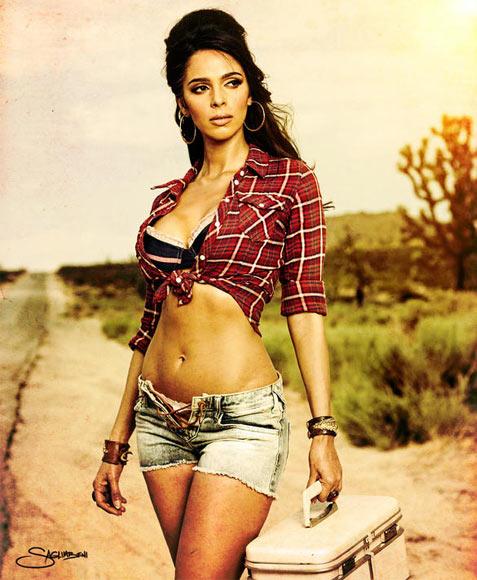 Mallika says every application will be closely monitored. "My brother, mother and even my massis (aunts) might help me to shortlist the bachelors."
If she finds the right guy will she marry him?
"I have not yet thought about marriage. I take each step as it comes. It might happen and it might not. I am looking for companionship and compatibility. Let's see how it goes. Sadly, many people don't find it post marriage as well," says Mallika.
The actress has been very busy for the past few weeks shooting for Dirty Politics, which sources say is based on the life of the courageous Bhanwari Devi. The role is very different from those she usually does.
"Now I want to do performance-oriented roles. I don't want to do glamorous roles and item songs. It is a conscious decision that I have taken. I do get lots of offers for item songs and glam roles but it is a deliberate choice not to do it," says Mallika.
'Sanjay Dutt is a very good human being'
Last updated on: April 23, 2013 17:00 IST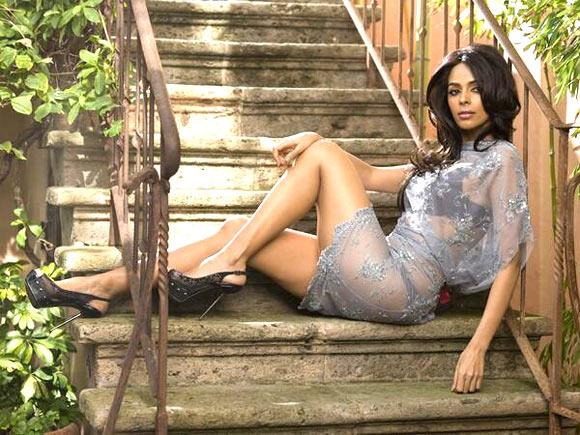 Mallika denied reports that she is moving to the US to concentrate on her Hollywood career. "I have not moved to LA. It is not true that I have shifted my base there. I was doing a movie, Politics of Love, and so I went there. That was only for shooting. Apart from that, I do go for parties and social-dos."
 Asked to comment on actor Sanjay Dutt, who is facing some years in prison for his part in the Mumbai blasts in the 1990s, and who she acted with in Double Dhamaal, Mallika said, "I had a good time working with him. He is a very good human being, helpful and caring. I hope he finds the strength during this tough time."
Reacting to the recent brutal rape of a five-year-old girl in New Delhi, Mallika said, "It is a very shameful act, a devastating one. I think today it is Ravan Rajya."
Shooting for The Bachelorette will take place in Rajasthan. Registration opens today. Eligible bachelors can log onto www.lifeok.com or call 505782717.
The show is likely to go on air in August.