Mahesh Bhatt's Ten WORST Writing Jobs!
Last updated on: August 6, 2012 15:14 IST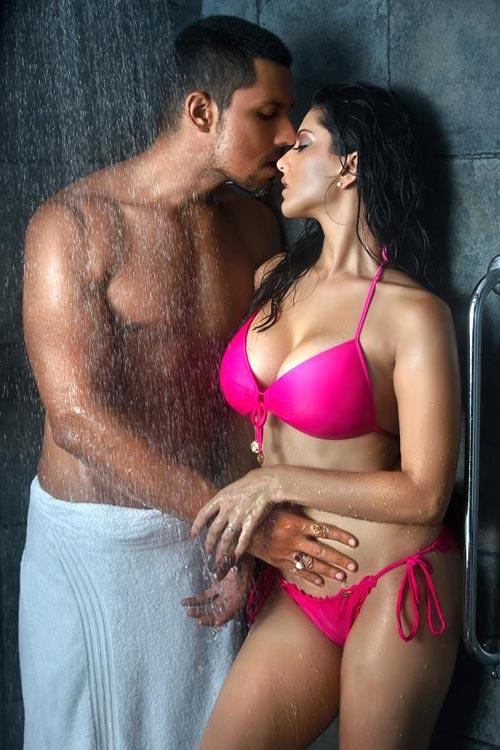 Mahesh Bhatt's creativity seems to work like the classic tale of Dr Jekyll and Mr Hyde. How else do you justify that the man behind poignant creations like Arth, Saaransh and Zakhm is also responsible of awful films like Paap and Jism 2?
It's been too long since his fecund phase as filmmaker became a pleasant memory considering his retirement from direction with the unmemorable Kartoos in 1999. But the content he's produced as writer is mostly too middling or unoriginal, relying on a mindless play of sex and violence, to care about.
Sure, he's churning out a deftly-packaged hit or two but is that all one expects from a man known to spew hard-hitting philosophy about anything and everything in life? The answer is an emphatic 'no'.

On that note, here's a look at ten of his worst-written works.
Jism 2

Despite liberally borrowing from Hollywood's Double Indemnity, Jism had a lot going for it. An ethereal soundtrack combined with a sultry chemistry between its lead pair -- John Abraham and Bipasha Basu that led to a serious relationship of 9 years.
Its sequel, however, relies too much on Sunny Leone's obvious strength with Bhatt lending it nothing except a absurd narrative that reduces even the likes of National-award winner Arif Zakaria and the usually intense Randeep Hooda into blundering buffoons.
Kajraare
Last updated on: August 6, 2012 15:14 IST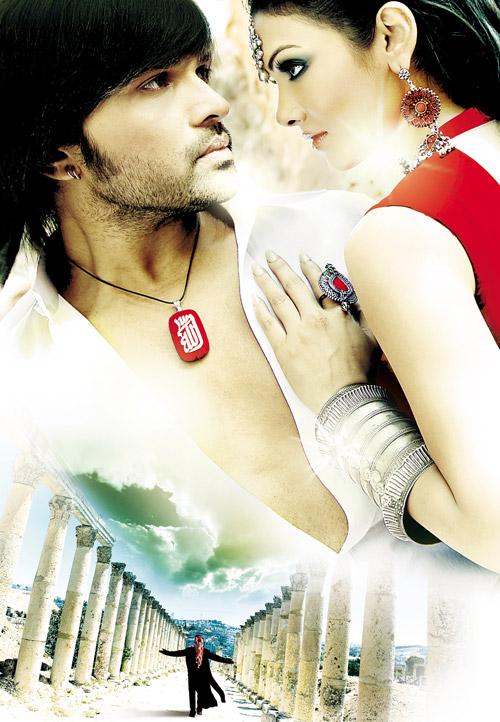 Thanks to the tussle between director Pooja Bhatt and producer Bhushan Kumar, Kajraare got a limited release and not too many had to endure this extremely shabby film starring Himesh Reshammiya and Mona Lisa.
For a film crammed in logic-defying twists and turns partly inspired by Bhatt's own Sadak, Kajraare is best-remembered as the only Bollywood film to be shot in Jordan's ancient city of Petra. 
Paap
Last updated on: August 6, 2012 15:14 IST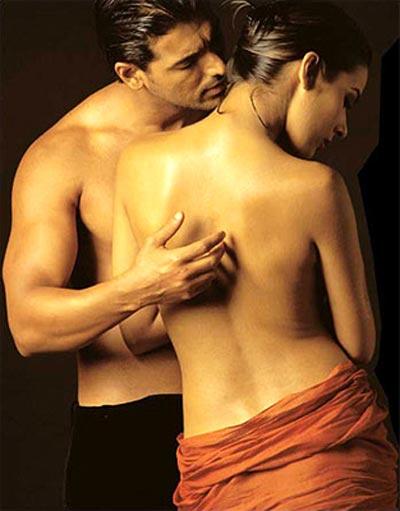 Even a gorgeous music score, the postcard imagery of Spiti valley and John Abraham and Udita Goswami's sizzling romance cannot save Paap, loosely inspired by The Witness, from being an utter bore.
Bhatt jumbles too many elements -- crime, sexual awakening, and religion into one to make any real progress. 
Inteha
Last updated on: August 6, 2012 15:14 IST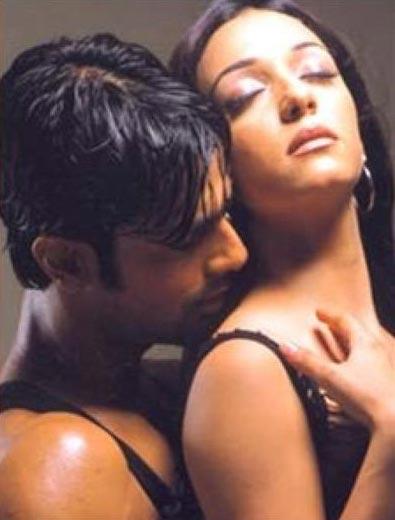 And for this one, Bhatt channels Hollywood's Fear with an uninspiring cast of Ashmit Patel, Nauheed Cyrus and Vidya Malvade expected to do a Mark Wahlberg-Reese Witherspoon-William Peterson.
No one's interested in this war of possessive versus protective but director Vikram Bhatt doesn't get it. And he remakes the same story with bigger stars -- Amitabh Bachchan, John Abraham and Bipasha Basu in Aetbaar. Ditto result.
Gunaah
Last updated on: August 6, 2012 15:14 IST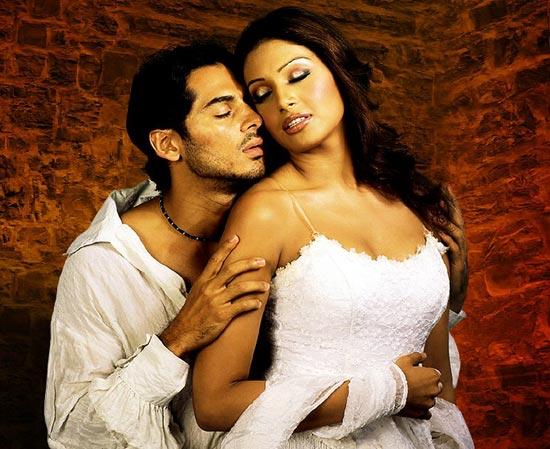 Bhatt recycles his characteristic emotional anxiety in protagonists to design a hotchpotch romance about a good cop and bad crook, primarily, to capitalise on the Raaz duo -- Bipasha and Dino Morea.
Audience is quick to recognise such intentions and Gunaah's hastily-penned content doesn't get any takers.
Rog
Last updated on: August 6, 2012 15:14 IST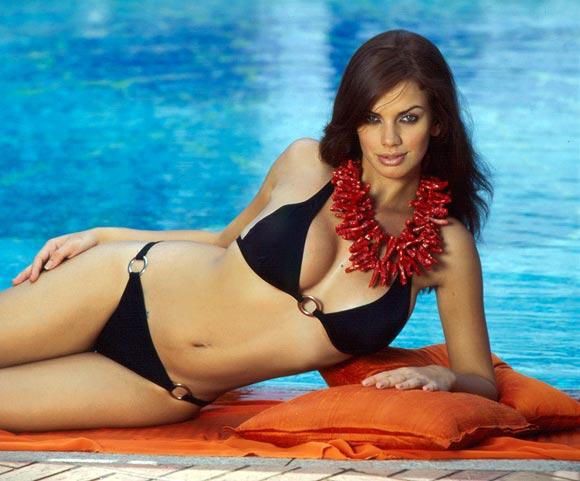 The Bhatt formula is simple.

Sign up an actor (Irrfan Khan) who can deliver and an exotic beauty (South African model Ilene Hamann) willing to drop her clothes, get a lilting soundtrack, which sounds increasingly similar film after film, and build a plot around a sinister motive and concealed crime.
And you've got Rog, which is, needless to say, Hollywood classic Laura, disguised as a Bhatt creation. 
Papa Kehte Hain
Last updated on: August 6, 2012 15:14 IST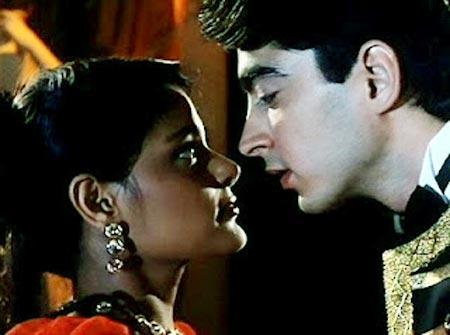 Rajesh Roshan's memorable songs and the promos with Anupam Kher, Jugal Hansraj and Mayuri Kango packed in the promise of a movie along the lines of Bhatt's Dil Hai Ki Manta Nahin and Daddy.
Only the real deal was quite the anti-climax with its scattered plot, unconvincing purpose and decidedly mediocre acting.

Nazar
Last updated on: August 6, 2012 15:14 IST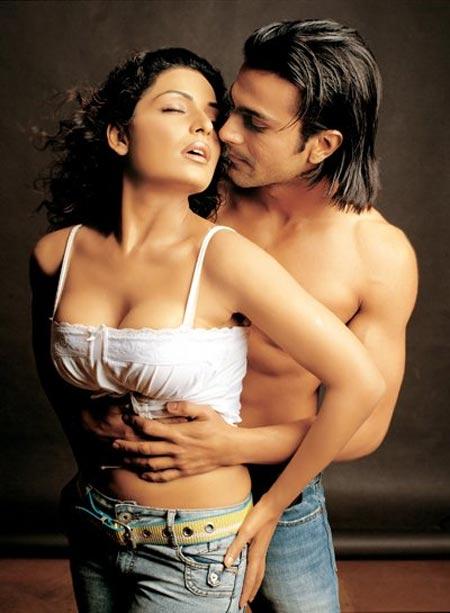 For wife Soni Razdan's directorial debut, Bhatt sources his ideas from Madhuri Dixit-starrer 100 Days, which itself took inspiration from Eyes of Laura Mars.
Nazar starring Pakistani actress Meera was marred in controversy owing to an on screen kiss between her and co-star Ashmit Patel, which was omitted out of the final cut.

But that hardly makes any difference when the end product is as preposterous and patchy as this.
Kasoor
Last updated on: August 6, 2012 15:14 IST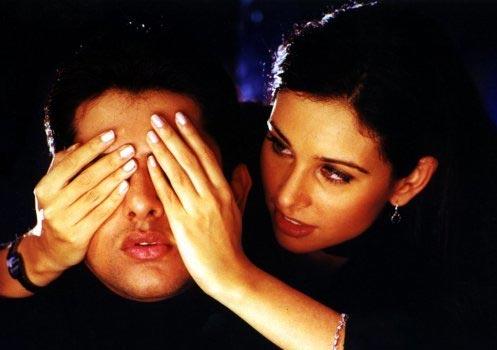 So the Vikram Bhatt directed, Mahesh Bhatt penned rip-off of Hollywood's Jagged Edge was actually a box-office winner despite poor performances from Lisa Ray and Aftab Shivdasani.
No thanks to Nadeem-Shravan's super hit soundtrack featuring popular melodies like Kitni bechain hoke and Zindagi ban gaye ho tum.
Murder 2
Last updated on: August 6, 2012 15:14 IST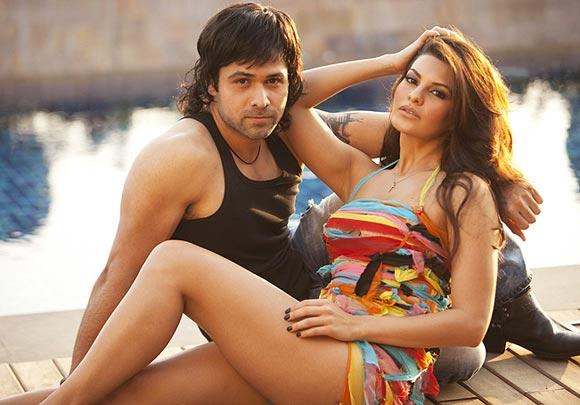 Though it's called Murder 2, the fact is it has nothing to do with the Anurag Basu directed erotic thriller that introduced us to the sexual prowess of Mallika Sherawat and Emraan Hashmi.
A gory serial killer saga with not an ounce of originality or meat, Bhatt translates Korean flick, The Chaser to weave a series of forced intimacy and tedious murders.