Salman Khan's famous brawls
Last updated on: July 26, 2011 13:40 IST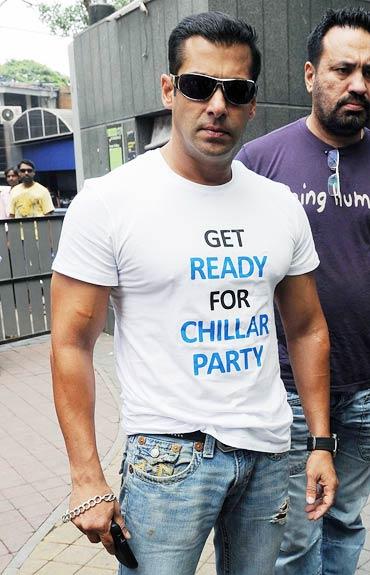 Salman Khan and brawls go hand in hand. The irascible (and good-hearted) star is rarely short of enemies. Producer Bunty Walia is the latest to have invited the actor's ire. Reportedly, Salman got into an argument with Bunty at Sanjay Dutt's wife Maanyata's bash recently.

Things soon took an ugly turn, and finally, a trusted Dutt aide had to intervene.
But Salman is an old hand at tiffs. He's had a fall-out with many colleagues, most famously with Shah Rukh Khan, John Abraham and Ranbir Kapoor. Check out his brawl history:
Shah Rukh Khan
The most talked-about rivalry of our times, Salman does not see eye to eye with Shah Rukh any more. The two were thick friends once but both ended up playing party poopers at Katrina Kaif's birthday bash in 2008.

It is believed Salman picked on SRK throughout the night and it almost got out of hand when it became physical. Insulted, SRK and wife Gauri left in a huff.

Ever since, Salman has sworn never to speak with his one-time friend. Common buddy Aamir Khan's efforts to cool things down have failed.
John Abraham
Last updated on: July 26, 2011 13:40 IST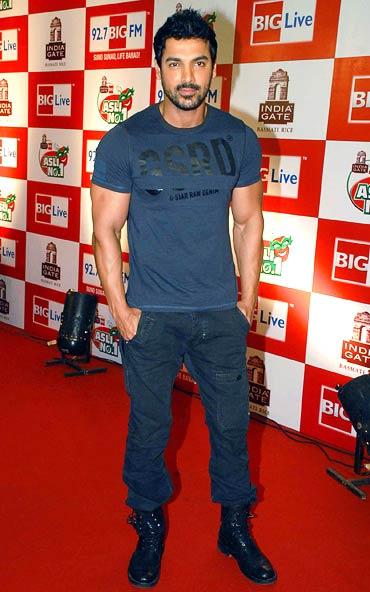 The superstar has called John all sorts of names. It's very clear that he's not in the mood to patch up with John.
Things went wrong between them at the
Rockstars
concert a few years ago. It seems John had ticked off Salman at the concert and earned himself a place in the superstar's bad books. Then, they shared ice-cold vibes on the sets of
Baabul
.
Last heard, there were reports of, 'John-Salman kiss, make up' but there's no corroboration since the people involved are yet to present their side of the story.
Hrithik Roshan
Last updated on: July 26, 2011 13:40 IST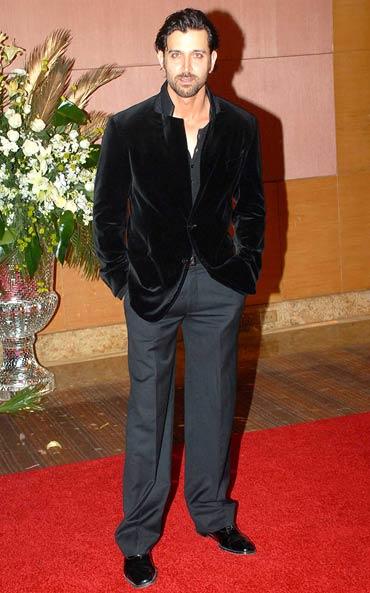 Long ago, Salman had taken young Hrithik under his wing. He opened up his gym and would share tips with him. They remained pals since then.

That's why it came as a rude shock when Salman started picking on Hrithik during Guzaarish. His remarks on the Sanjay Leela Bhansali film, especially 'ek kutta bhi dekhne nahi gaya' hurt Hrithik.

A polite Hrithik was forced to retaliate: 'A hero never gloats. When you are super successful, it should, in fact, make you more loving.'
Abhinav Kashyap
Last updated on: July 26, 2011 13:40 IST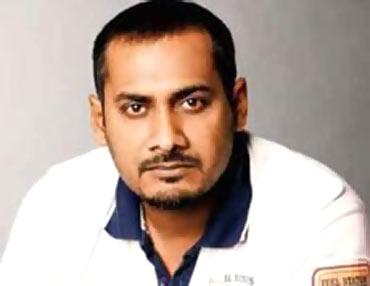 Even during the filming of
Dabangg,
there was a quiet storm gathering around Salman and Abhinav, the film's director.
It burst open after the film emerged a blockbuster with both camps, the Kashyaps and Khans, taking digs at each other. There are all sorts of contradictory reports over this; whether they have called truce, some said Salman was trying to woo Abhinav back, others insisted Abhinav can never be a part of the
Dabangg
sequel.
Himesh Reshammiya
Last updated on: July 26, 2011 13:40 IST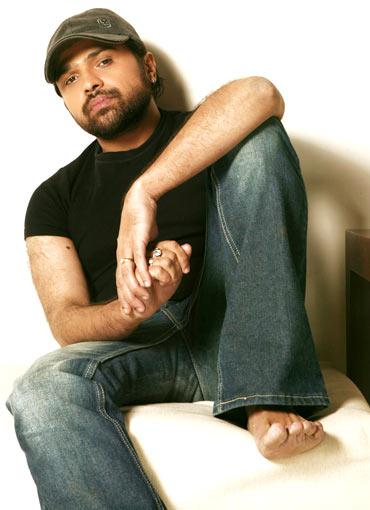 There's nobody who has been at the receiving end of Salman's pointed barbs more often than Himesh, Salman's one-time protege.

Whenever the two would bump into each other, Salman would take on him and even insult him in public. Himesh, however, would keep mum and apologise.

But it always looked like Salman will forgive Himesh. At Bodyguard's trailer launch, Salman remarked, 'Himesh and I never broke up. He was busy with acting. He's back to composing now. So, we are working together.'
Himesh has composed music for a couple of songs in Bodyguard.
Ranbir Kapoor
Last updated on: July 26, 2011 13:40 IST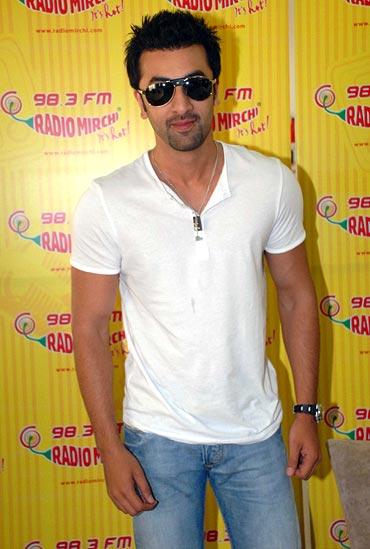 Salman and the much-younger Ranbir's on-off feuds go a long way.
First, Salman picked up a fight with him at a night club only to gift him a watch later to make things up.

Some years later, he gifted Ranbir a painting he had made of his grandfather Raj Kapoor.
Then, the final nail: whose Katrina is it anyway? Recently, Salman cast Ranbir in a special number for his production Chillar Party and that was followed quickly by news of Salman ignoring Ranbir at the film's premiere.
Shahid Kapoor
Last updated on: July 26, 2011 13:40 IST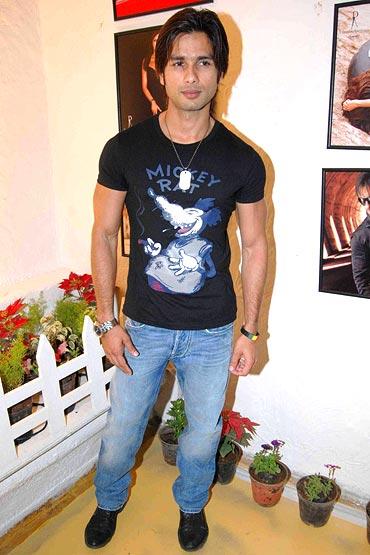 The
Rockstars
concert turned into a major playground for another ugly spat. Apparently, Shahid Kapur gave advice that Salman didn't think highly of.
Salman, who thought it immature on Shahid's part to advice him, immediately ticked him out from his friend list. It is believed Salman opted out of Shahid's
Milenge Milenge
in which he was slated to appear in a special song.
Vivek Oberoi
Last updated on: July 26, 2011 13:40 IST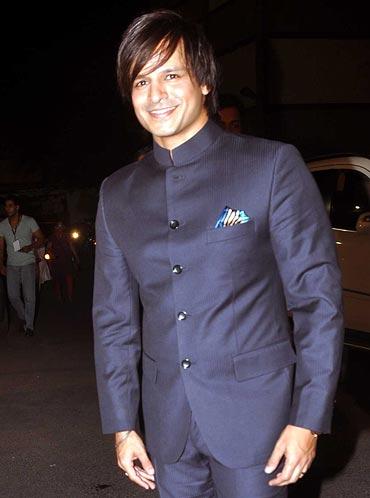 This is now the stuff of gossip legend. Both men were hopelessly in love with Aishwarya Rai. In what looked like efforts of protection and caution towards his then-girlfriend, Vivek called for that famous
press conference
on an April Fool's day, instead, to hit out at Salman.
He alleged that Salman abused and threatened him. Salman still seethes in anger when
asked
about Vivek.
Subhash Ghai
Last updated on: July 26, 2011 13:40 IST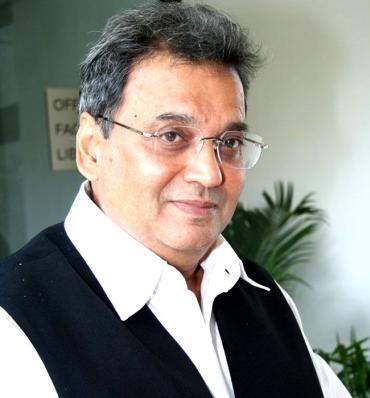 One never expected to see a new friendship blossom between Ghai and Salman. They had once fought bitterly and it was generally believed that the top filmmaker of the time would never work with the superstar.
However, fallen on bad times, with flops behind him, when Ghai approached Salman for
Yuvvraaj
, he instantly agreed.
Aishwarya Rai Bachchan
Last updated on: July 26, 2011 13:40 IST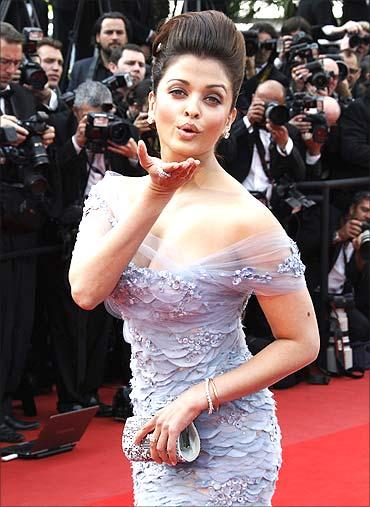 Probably the cause of many setbacks and heartburns, Salman's relationship with Aishwarya and their bitter parting is too well-known to recount.

Ash even lost out on some films because of their break-up. Who doesn't remember Salman storming into the sets of Chalte Chalte and Ash being replaced by Rani Mukerji?
That said, all that's in the past now; that's how Salman prefers it.