Lata Mangeshkar slams Filmfare
Last updated on: February 7, 2011 16:22 IST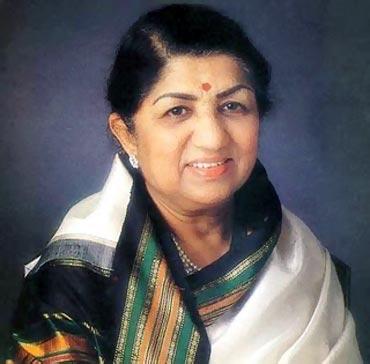 The twitter world is quite a busy one, and Bollywood contributes a great deal to it. Here's looking at the best star tweets of the day.

It isn't often that Lata Mangeshkar shows her disappointment publicly.
But when she caught the Filmfare awards on television last night, she wasn't too happy with it.
She expressed herself with a tweet: 'namaskar,main filmfare awards function television pe dekh rahi hun,usme abhi thodi der pehele dikhaya gaya ki lata mangeshkar ne kaha tha ki filmfare award mujhe rumaal me lapetke dijiye,ye padhke mujhe bahot ascharya hua,kyo ki maine aisa na kabhi kaha aur na kabhi kahungi,mere liye har award logo'n ka pyar aur aashirwad hai,filmfare jaise popular awards mein istarhah ki galat baat likhna ya batana acchi baat nahi ye mujhe bade afsos ke saath kehena pad raha hai....' (I was watching the Filmfare awards function on television and, a little while ago, they said Lata Mangeshkar stated she wants the Filmfare award wrapped in a handkerchief. I was very surprised as I have never, and will never, say something like this. For me, every award is a sign of people's love and blessings. I'm very sorry to have to say it but it's not nice for a popular award show like Filmfare to show something wrong like this.)
Konkona Sen Sharma also seemed upset with the Filmfare awards. 'How come some awardees get to give a vote of thanks and some don't? So apparently filmfare gives them 5 min each, but Sony has final edit. Either way, not fair no?' she tweeted.
Abhishek's big birthday
Last updated on: February 7, 2011 16:22 IST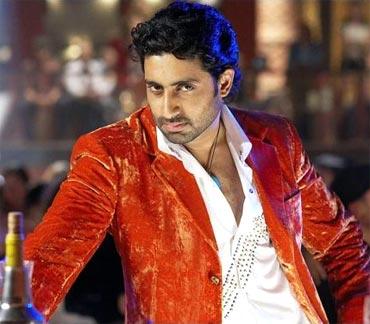 Wishes poured out for Abhishek Bachchan, who turned 35 on Saturday. 
The actor celebrated his big day with wife Aishwarya Rai in New Zealand, and thanked everyone for the wishes. He also tweeted about the weather. 'its a cold windy and rainy day in wellington!!!!! and the local crew greet you on set with "what a great summers morning 'WHAT???'
Gul Panag's crush seems to be changing more than her hairstyle. Gul who had earlier accepted of having crush on Arjun Rampal, Chunky Pandey and even Deepika Padukone, now has a crush on John Abraham. She tweeted, 'in other news have crush on John Abraham's biceps.'
Star dusted!
Last updated on: February 7, 2011 16:22 IST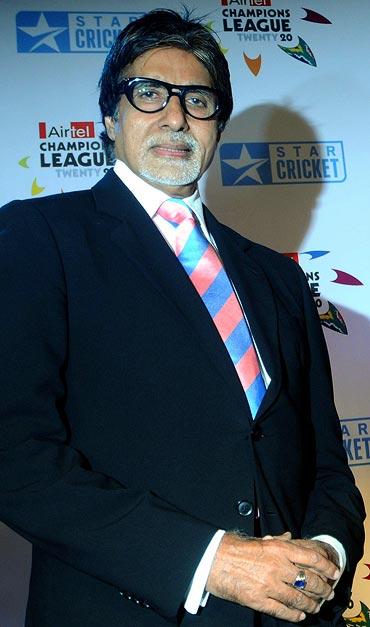 Amitabh Bachchan, who was honoured by the Stardust's Pride of the Industry Award, was touched by the honour. He tweeted: 'Just back from Stardust Awards .. they gave me Pride of the Industry.42 years.Madhuri pays tribute. I am so humbled. I am also embarrassed by the Award. There cannot be one recipient of Pride. Hundreds have worked for years to build pride in Film Industry. I am a proud member of this fraternity. I cannot be its pride. So many have contributed who are much more worthy than I .. Without the contribution of the hundreds with their blood sweat and tears, the Film Industry would never be the greatest in the world. This fim industry integrates. Under the dark hall roof we are all one. Enjoy, laugh, cry, sing the same. Unique act for any nation'

He also collected the award for Aishwarya: 'Thats picking up Aishwarya's best actress award for 'Guzarish'. she is in NewZealand with Abhishek,' he tweeted.
Thank you time
Last updated on: February 7, 2011 16:22 IST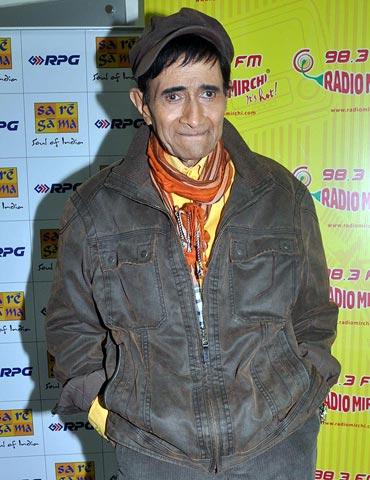 Dev Anand seems to be in a thanksgiving mood.
He sent out a special thank you to Aamir Khan and Salman Khan for their support: 'Thanks aamir for being with me all the times. You are always in my thoughts and I wish you all the best for your trip to Berlin film fest. Love you. Thanks salman for coming and loving me and I feel so happy and proud to say this, love you.'

Meanwhile, Asha Bhosle who paid a special tribute to R B Burman in Pune, tweeted, 'Thank you Pune for your super welcome to Rahul & I. Enjoyed performing. Goodnight.'

Dia Mirza, on the other hand, thanked her fans for the love: 'I'm feeling brand new :) thank you all for the love! The weekend home arrest has done wonders! Bring on the WEEK baby! :) have a good one!'
Promotion time
Last updated on: February 7, 2011 16:22 IST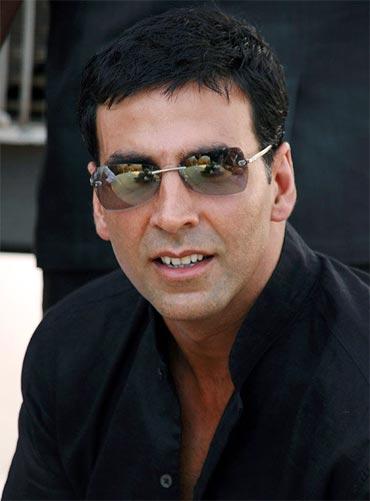 Akshay Kumar and Anushka Sharma seem to be busy with the promotion for their next film Patiala House.
'can u find Anushka & me in the crowd,we visited the beautiful Pune college 2day.Its an amazin place,' Akshay tweeted.