Katrina: Shooting on a nude beach was funny!
Last updated on: July 5, 2011 18:13 IST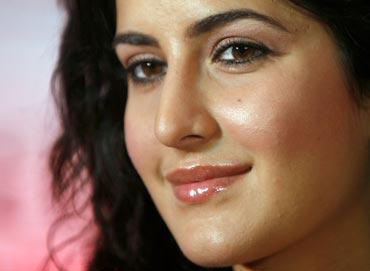 It is raining outside and
Katrina Kaif
says that on rainy days she feels like "cuddling up in bed and watching movies, or playing in the rain -- what I don't feel like doing is working!"
Or worrying about a leaking flat. Like most Mumbaikars at this time of year, Katrina says, "My house is leaking very badly. It is a seven-floor building and I live on the top floor. My living room has been leaking and I had to move all the furniture to one side and it makes me angry."
Come rain or leaking roofs, the show must go on, so she settles down to telling Patcy N about her forthcoming film Zindagi Na Milege Dobara, her opinion of her three male co-stars, and shooting on a nude beach in Spain.
It looks like you had lots of fun shooting for Zindagi Na Milege Dobara since it was a youthful team.
Yes, it was one of those experiences that don't come often. That's the whole fun of movie-making -- you get to live the life you wouldn't normally. Your experience becomes the whole journey.
When we were shooting for New York, the process of making the film made an impact on me and the same with Raajneeti. This, again, was a journey. We were in Spain where every city is like a different kind of world. Valencia looks like a painting, in Barcelona we went for an all-night concert... these are experiences we don't get otherwise. That's the part of joy of making a movie, you are very privileged in that way
'Zoya has a great understanding of guys'
Last updated on: July 5, 2011 18:13 IST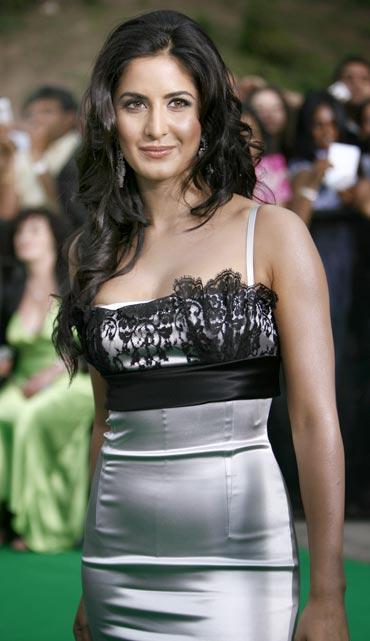 Before casting you in the role of Laila, Zoya (Akhtar, the director) auditioned hundreds of girls from the US and London.
I have no idea. You will have to ask Zoya. She offered me this film but at that time I was going to do some other film and I told her there may be issues with the dates. She was really good about it. Someone else may have had an ego problem but she just said she would love it if I was a part of the film. She narrated the whole script and I loved it.
Is it different working with a female director or is it just the capability of the director that matters?
I think there is no difference between a male and female director, the only difference is between a good director and a bad director. The thing that struck me about Zoya is that she has a great understanding of guys. You will understand this when you see the film. Not guys through women's eyes, but men in general, what's going on in their heads, the kind of struggles they have, the kind of wants they have, what they think. I find that very interesting.
I am not that self-obsessed that I want everything to be about me.
'I don't know Kalki that well'
Last updated on: July 5, 2011 18:13 IST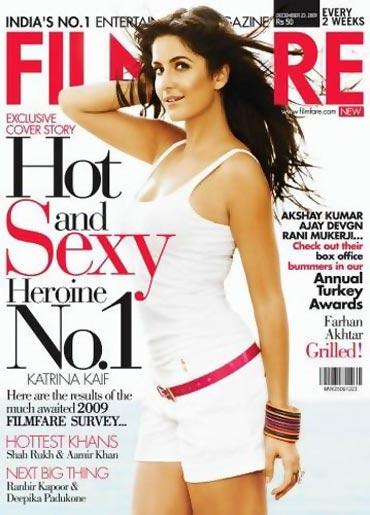 Abhay, Hrithik, Farhan... what do you like the most and hate the most about them?
I don't know them all that well for me to say what I don't like about them. The thing I like about Abhay is the way that he embraces life. He is really open about everything. He is not trying to be in any race. He has realised his space, his comfort level, and what makes him happy, he is really enjoying his life. He lives on his own terms and he is happy doing so.
About Farhan, the thing I got to know eventually and have admired him for it is that he is really happy with what he has got, much like Abhay. He is very talented but he doesn't talk about it much and doesn't try to promote himself. He is very dedicated to his craft as opposed to the glamour of the craft. He is a typical, adventurous, outdoorsy boy and he is very straight forward. He is not like those people who are all over the place, he is very grounded and he is not affected by anything written about him.
Hrithik is very sensitive, and that is a very endearing quality. Someone as big  a star as he is, as talented as he is, still wants to prove himself and is so sensitive and so effective in life, I think that is a very touching quality.
How was your equation with Kalki?
Kalki in real life is probably what my character Laila is in Zindagi. I don't know her that well, but that's the impression I get. She really is someone who lives her life on her own terms. She is a beautiful soul, a very fine girl and very sweet. She is an absolute darling. I admire the way she leads her life.
'Any scene can be awkward'
Last updated on: July 5, 2011 18:13 IST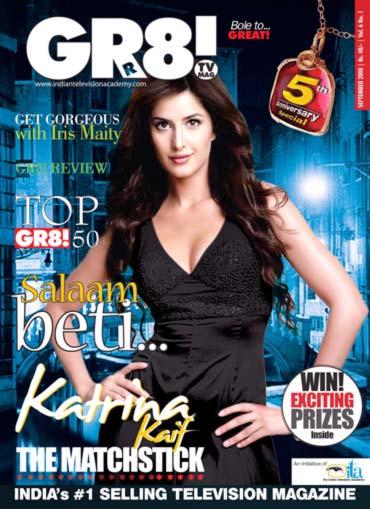 Have you ever worked with an actor you have not liked?
I shall refrain from answering that question.
Apparently you had to ride a bike in the film. Was that difficult? Are you going to buy one?
I have wanted to buy a bike for quite some time now, but I keep saying it and have not done it yet. But I might actually do it now. I like bikes, they give you a sense of freedom and it is lots of fun. I practiced for a few hours for three days and I didn't find it too hard as I already had some basic knowledge.
Is it true that your kissing scene with Hrithik in the film had to be toned down?
I am not part of any editing process so I really don't know about that. All I can say is that whatever has been in any of my films is very aesthetic and prudent and in the space of decency.
What is it like for an actor to shoot intimate scene?
Any scene can be awkward. You have to be comfortable even if you are delivering dialogues and people are standing behind you sometimes and it can throw you off and distract you. You have to be very focused during every scene, and more important, you have to be comfortable. You have to have that trust in your co-actor that you are not being judged and they believe in you.
'About six people really make up my support system'
Last updated on: July 5, 2011 18:13 IST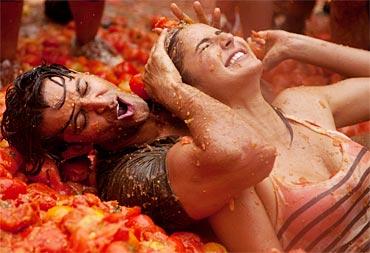 You shot on a nude beach in Spain. Was that difficult? Is it true you had to ask nudists to refrain from entering the frame?
That was quite funny. I was being very normal about it, sitting in one corner, but the boys were behaving like proper boys, they were just making so much noise, they were all very excited and hysterical about it. I think they were the ones who were having most fun.
Yes, we did have to tell people not to come into the camera frame as they were all walking about naked in the background.
What was it like playing with all those tomatoes in the Tomatino festival?
It is not about tomatoes; it's like how we have Holi here. I have a blast playing Holi, the colour and music and dancing and doing masti. It's the same there. Music is played on the streets, everyone is probably drinking and dancing and having a good time.
You have had many acquaintances in the industry, but who is your real support system?
About six people really make up my support system, but that's a private thing and probably some of those people don't want to be named. I consider myself very fortunate that I have those six people. You do need people you can talk to and who are there for you.
'I will be busy on my birthday'
Last updated on: July 5, 2011 18:13 IST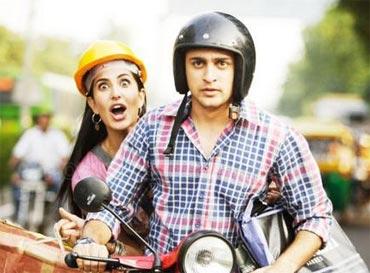 After Sheila Ki Jawaani does every director want you to do an item number?
No, because Sheila was part of a role in the movie. If someone wants a song in a movie in which I am playing a role then I think that is great. I love music and dancing, it's a huge passion of mine and I love it. If I can do something new, a new dance movement to make a statement, it is something I really want to do and will continue to do.
What are your forthcoming films?
After Zindagi there will be Mere Brother Ki Dulhan with Imran Khan releasing on September 9, and then I will start shooting for Ek Tha Tiger with Salman (Khan). It is a Yash Raj film. Then I will do a Yash Chopra film with Shah Rukh Khan.
What are your plans for your birthday on July 16?
No idea yet. Our movie is releasing on July 15. I will be busy.