Kareena, Imran start shooting for KJo's next
Last updated on: February 27, 2013 18:13 IST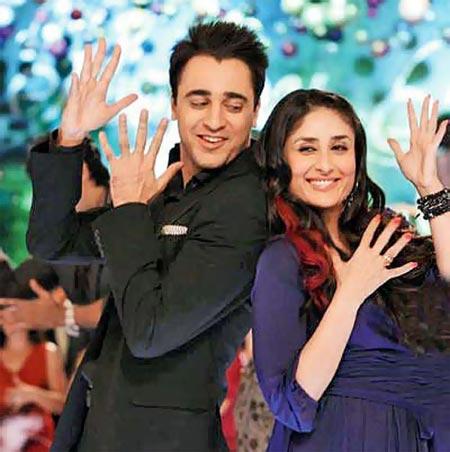 Here's what your favourite Bollywood celebrities are tweeting.

Ek Main Aur Ekk Tu couple Imran Khan and Kareena Kapoor have started shooting for their next film together, Gori Tere Pyaar Mein, and producer Karan Johar tweeted about it.
'Our IMRAN-KAREENA starrer starts today...Gori Tere Pyaar Mein!!! Directed by @punitdmalhotra,' he tweeted.
It was Madhuri Dixit's first day on the sets of her new film too.
'First day on the shoot for Dedh Isqiya. Should be a beautiful day. Have an early shot this am at 7:30. On site in hair and make-up. Wish me luck,' she tweeted.
Her costar in the film, Arshad Warsi updated: 'Good morning. Today we start shooting for DEDH ISHQIYA... As I had said, I am nervous and excited. Need your support n wishes.'
The film will be directed by Abhishek Choubey.
Sonu Sood gets back on his feet after injury
Last updated on: February 27, 2013 18:13 IST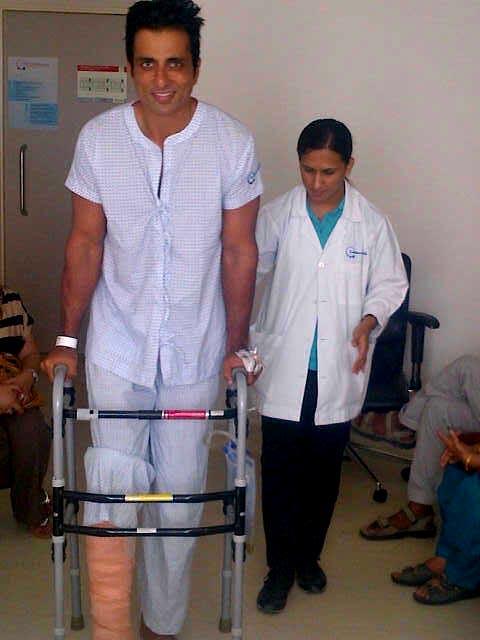 Sonu Sood, who suffered multiple fractures during a recent CCL (Celebrity Cricket League) match in Dubai, recently underwent surgery at Mumbai's Kokilaben hospital, and is recovering well.

The 39-year-old actor is undergoing physiotherapy.
'Back on my feet.. Can't wait for action to start.. Love u all for ur wishes :-)' he tweeted with a picture (above) of him.
Bipasha Basu: To be really fit, feels even better
Last updated on: February 27, 2013 18:13 IST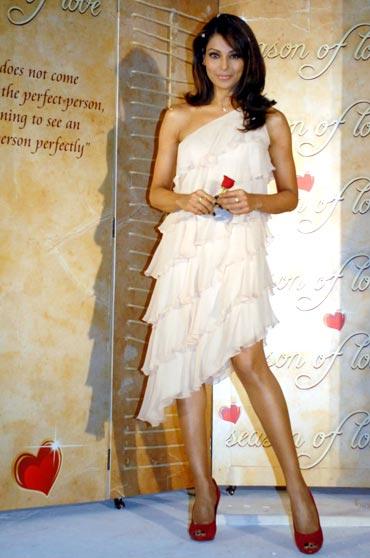 Bipasha Basu, who is considered a fitness icon by many, says it feels even better to be really fit.
'To be considered fit by ppl, feels good...but to be really fit, feels even better:) Look after your health, Love yourself!' she tweeted.
The 34-year-old actress will be next seen in Suparn Varma's Aatma.

Talking about the film, she added: '#Aatma d film,isnt just abt Horror of d Supernatural,bt also Horror of d fear of losing a loved 1 n also Horror of marital abuse.'
Anupam Kher gets honoured in Los Angeles
Last updated on: February 27, 2013 18:13 IST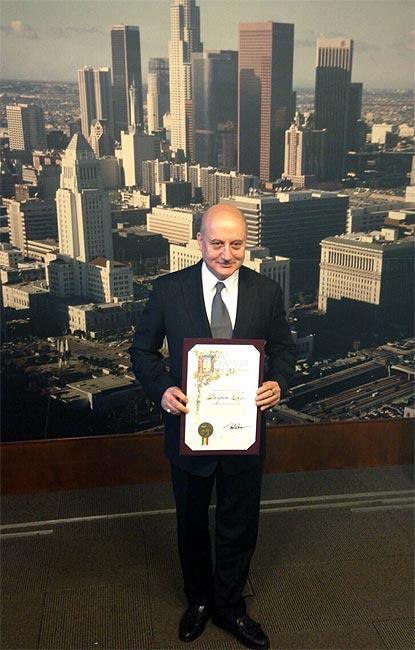 Anupam Kher may have missed out on attending the Oscar ceremony with the rest of his Silver Linings Playbook costars but he did get to hobnob with Hollywood royalty ahead of the show, and has been honoured with a City Proclamation in Los Angeles.
Kher shared a picture (above) and tweeted: 'THANK YOU LA CITY for the PROCLAMATION. Doubled my Honour by giving it to Legendary Dick Van Dyke on d same day.:)'