Tabu: I really miss doing masala films
Last updated on: November 22, 2012 19:08 IST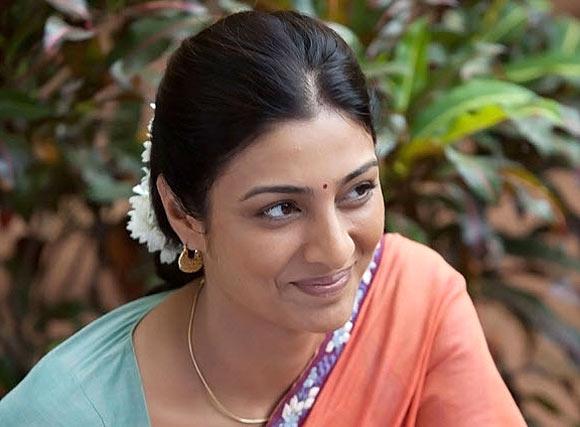 Off late, Tabu has been teasing her audiences with fleeting appearances in films (like Santosh Sivam's Malayalam film Urumi in 2011) or starring in below average fare (like 2010's Toh Baat Pakki).
While we still await a good author-backed film from the talented actress, this week's release -- Ang Lee's Life Of Pi -- gives us another peek at her.
Tabu plays Pi's mother, in a small role. The film co-stars her The Namesake actor Irrfan.
Tabu tells Sonil Dedhia why she's so choosy about her work, and how she really wants to do a masala film with David Dhawan.
It's been a while you have done a film. Your last Hindi film was Toh Baat Pakki in 2010. Why have you been so selective about your work?
There is no specific reason. Sometimes you don't like the role, sometimes the director is not trustworthy or the producer is not reliable. At times, the money offered is not good.
But the kind of films that are being made today are so different. Are the roles offered to you not good enough?
I can't say that. I have done the best that cinema could offer at any given point of a time because I have been doing films for a long time.
There are roles. But the package of experience has become important for me today. People should be good, established people the filmmaking and acting experience should be heartening. So I chose films where I would get a good experience, not just great roles.
'I want to work with David Dhawan again'
Last updated on: November 22, 2012 19:08 IST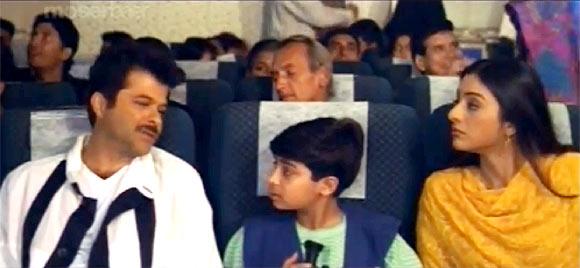 Do you miss doing Bollywood masala films?
I had a great time doing Bollywood and Telugu films and it's been an interesting journey. I really miss doing masala films. I love song and dance films in Bollywood. I want to work with David Dhawan again. I would love to do comedy.
Unlike your contemporaries, you are very media shy. We don't see you at seen at social gatherings that often.
It's not that I don't like it but that I don't want to be everywhere and be seen everywhere. I want to do good stuff. I want to have fun.
As far as being media shy is concerned, too much of actor's presence in the media is a recent trend. When I started working, there was no such concept. I look at that as an explanation because we are not used to it.
'I have never been jealous of my contemporaries'
Last updated on: November 22, 2012 19:08 IST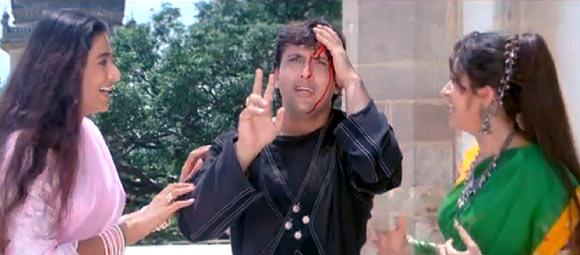 Were you, at any point of time, jealous of your contemporaries?
(Thinks) I have never been a jealous person. I have always wanted to do better than myself. During those times, a number of films were being made and all of us were doing so many films at any given point of time. We all had our own space in the industry.
 Who do you admire amongst your contemporaries?
I really like Shilpa (
Shetty
). I like her as a person. Manisha (
Koirala
) is a lovely human being and so beautiful. Karisma (
Kapoor
) and I did the maximum number of films together. In fact, Babita
ji
(
Karisma's mother
) used to say that we are the hit couple.
'I wanted to work with Ang Lee'
Last updated on: November 22, 2012 19:08 IST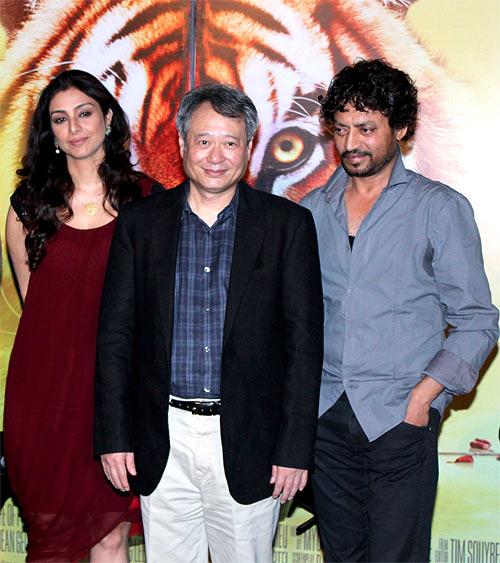 What made Ang Lee rope you in for this film?
He had seen The Namesake, and so was keen on casting me for Life Of Pi. That's it, that's how I came on board. The film has a strong India connect and that is why we are there in the film.
And what made you sign up?
I know Ang Lee, as a director, will not give me something that is not worth my while. I wanted to work with him. He has done some great entertaining, relevant and important films. I knew Life of Pi will be a sensible and entertaining film and I wanted to be part of it.
The film is essentially about the boy and it's true my role is not throughout the film. He loses the family half way. Having said that, the significance of this character is a lot more in the life of boy. My presence is very much a part in the life of this boy, his journey when he is looking out for God, trying to explore the spirituality within him. His mother does not discourage him. While his father is strict and rational, his mother supports and understands him. The relationship between a mother and son is very real in the film.
How was the experience of working with Ang Lee?
He is very particular about his scenes and he will not let you go till that shot comes across. He is very clear if a character is going through some emotion, he wants it to be portrayed in exactly the same way. Whatever you do, bring out that emotion. Until he gets it, he will keep pushing you.
'Irrfan tries to do something different every time'
Last updated on: November 22, 2012 19:08 IST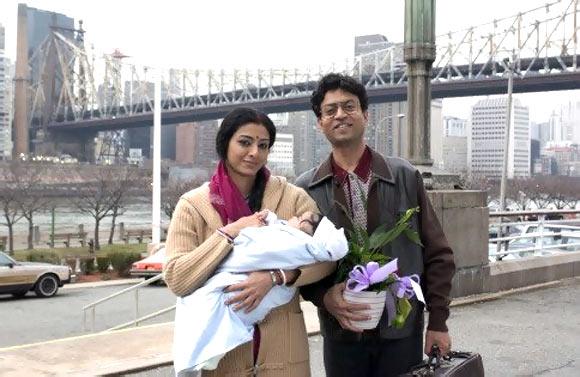 You have worked with Irrfan earlier too. How has his acting evolved over the years?
The first film we did together was Ghaath (2000) but we did not have any scenes together. Then, we did Maqbool (2004) together and our pairing was good. Later, we came together in The Namesake (2006).
Irrfan tries to do something different every time. He tries to approach scenes and roles differently. He comes from a different school of cinema. It is interesting to work with him. He talks about world cinema and it is nice to talk to him.