Shekhar Kapur: Mr India was a product of fearlessness
Last updated on: May 25, 2012 16:57 IST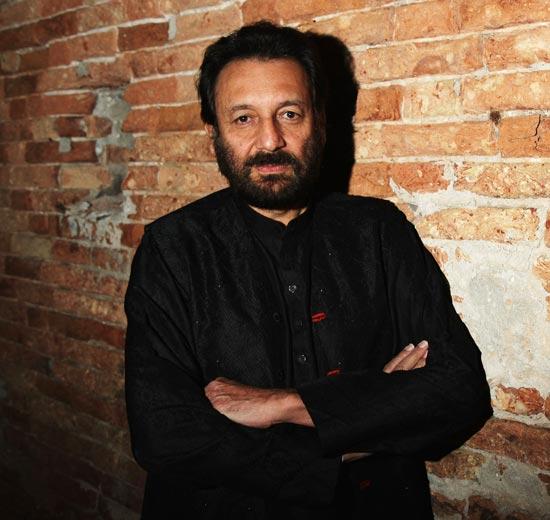 Shekhar Kapur was then only one film old -- the critically-acclaimed but offbeat Masoom -- and an unlikely choice to direct producer Boney Kapoor's commercial film about a man who becomes invisible.
Both filmmakers took a chance, and the result was the unforgettable Mr India.
As the film -- starring Anil Kapoor, Sridevi, Annu Kapoor and Satish Kaushik -- celebrates its 25th anniversary today, Kapur looks back.
When you think of Mr India now, what are the images and memories that flash through your mind?
It was very tough and at the same time so much fun to make Mr India. It was tough because we did not have the tools and the technology available today. It was not possible to add the visual effects during post-production as it happens today. We had to shoot everything on camera, so the time and effort taken was really challenging.
The great thing about Mr India was... I relied on all the actors to take the attention away from the visual effects. The visual effects were fundamentally sold by the performances of the actors.
What has turned out in the last 25 years is it's not the visual effects but the characters that have stayed with the audience. It's always important for me that the actors and characters are what make my films... In a way I thank god that we didn't have advance technology because the characters in Mr India created the awe factor of visual effects.
'Boney Kapoor had handed me Rs 10,000 as the signing amount'
Last updated on: May 25, 2012 16:57 IST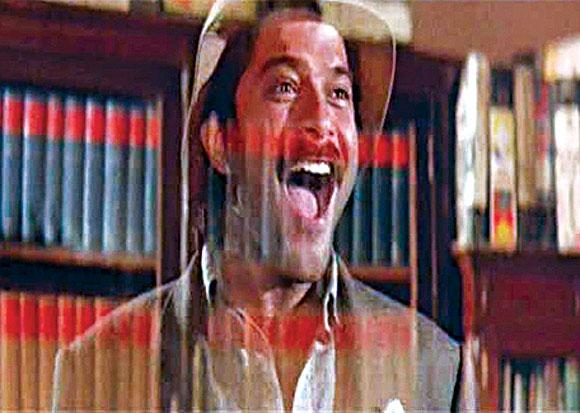 The film took major inspiration from H G Wells's The Invisible Man. Even before Mr India was made, we had films like Mr X (released in 1957 starring Ashok Kumar) and Mr X In Bombay (released in 1964 starring Kishore Kumar) on similar lines. Had you read the book or seen the films?
I never saw them and I haven't seen them. Actually, I should watch it. I never found a copy of any of these films.
One day I asked Boney Kapoor to get me a book, and he got me The Invisible Man and the book was about editing (laughs).
The inspiration for the film actually came from the story written by Salim-Javed (Salim Khan and Javed Akhtar).
Was there any inspiration from Shammi Kapoor's Brahmachari?
Films are inspired from life. When I make a film I look at a thousand images around me. When I was looking at the car, which was used in Mr India, the car looked much more like the car in Chitty Chitty Bang Bang. If there was any inspiration it was from this film rather than Brahmachari.
Did you ever ask Boney Kapoor why he approached you to make Mr India?
I still haven't (laughs). I remember he had seen Masoom just before he came to me. I think it was because Masoom was a film about kids and so was Mr India. He just came and told me, and I accepted it. As he left my house I went to drop him till his car and he handed me Rs 10,000 as the signing amount.
'Javed Akhtar and I had a small argument on Mogambo'
Last updated on: May 25, 2012 16:57 IST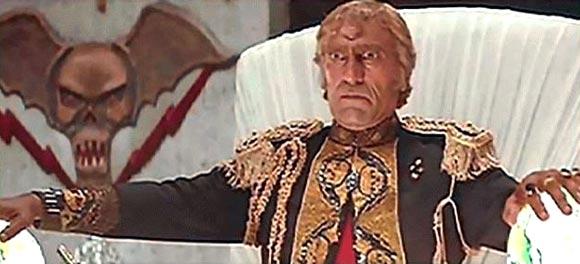 Do you remember the first time you read the script?
What I first heard about Mr India, it was just an idea. It took a long time to develop the story. The funny thing is that we had already started shooting for the film and Javed Akhtar was still writing the character of Mogambo (laughs).
And Mogambo went on to become one of the best-known villains in Indian cinema...
I remember I was shooting with Daga and Teja, Mogambo's henchmen when Akhtar came and told me, 'Mogambo khush hua.' It sounded really exciting and he went on to give me the background.
We had a small argument, and one day Javed came up to me and told me, 'Shekharsaab, one day when Kapil Dev hits a six, people will say, Mogambo khush hua.' And it happened. Kapil Dev did hit a six in Sharjah in a limited over match and a huge banner went up which said, 'Mogambo khush hua.'
Do people still question you for killing Tina's character?
Yes, people still write to me that they were traumatized by that scene. There is always a thin line between farce and fantasy. I was a little afraid that the film was becoming not a fantasy, but a farce.
I wanted to ground the film in a sense of reality. If you look closely, Mogambo was a character, which just spoke and didn't do very much. We needed to do something that would make the audience hate him.
'During its time Mr India was a very expensive film'
Last updated on: May 25, 2012 16:57 IST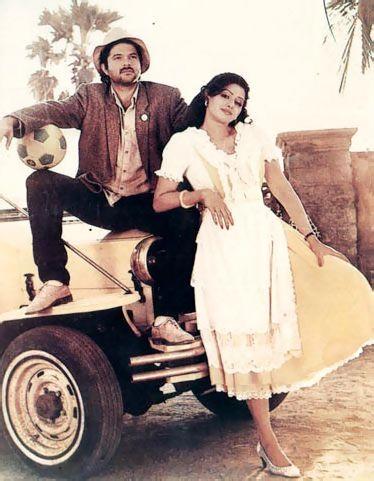 Which is your favourite scene in the film?
There are many. Firstly, when Anil Kapoor's character discovers the bracelet that makes him invisible. The second one would be the Charlie Chaplin sequence. The moment where little Tina is crying as she is hungry and is refraining herself from taking food from Sridevi.
What would you say makes Mr India such a great film?
I think there was something very special that we discovered when we made the film. It was fearlessness. I shot the film completely instinctively. Boney Kapoor was a fearless producer. He was one of the great independent producers of his time. During its time Mr India was a very expensive film. Anil Kapoor was fearless and so was I.
The film was a product of fearlessness from all the people that were associated with it. It was not that we were never afraid, but we were on a roll. We all supported each other. When you see the film today, you can sense that adventure and the joy of filmmaking.
Did this fearless attitude come from the fact that you were just one film old then and the producer too was at a nascent stage?
I think I agree with you. Fearlessness is an attitude. I came to filmmaking because of the adventure of it. I was a chartered accountant. Sometimes I think I could have been a CEO of a private equity firm or the chairman of a bank, but I chose to be adventurous. If you look at the films that I have made, all have been adventurous. Unless there is a sense of adventure, I don't make a film.
'I was 100 percent sure about the success of Mr India'
Last updated on: May 25, 2012 16:57 IST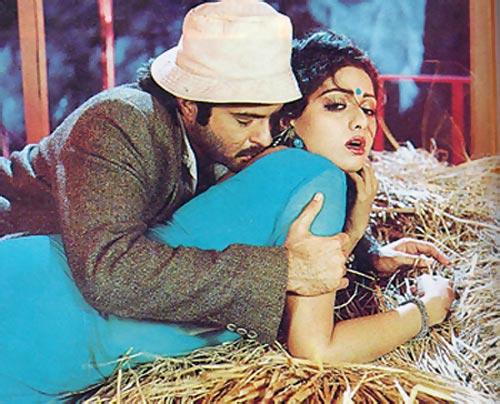 Were you at any point of time unsure about Mr India's success?
Never. I was passionate about making Mr India and there are no two ways about it. We all had a lot of arguments. Boney would fight with Javed. I would fight with Boney and it went on. Anil would always stick in the middle. He is a big diplomat. He used to play the role of an arbitrator.
I was 100 percent sure about the success of Mr India. Right from Amrish Puri's dialogues to Baba Azmi's cinematography and Bijon Dasgupta's sets, everything was perfect.
How easy or difficult was it to release a film in 1987?
It was difficult to make a film, but I think it was very easy to release the film. Unlike today, we didn't have to release the film in 400 screens. I don't remember how many prints we released. Also, we didn't have the fear of video piracy nor was filmmaking a game of weekend business.
How did the industry react to you after the release of Mr India?
After the film became a success, a lot of people told me to make another film with the children, as I would make a lot of money. The moment someone told me I would make a lot of money, I realised it was a fundamental reason not to make a film, as it is the beginning of making a bad film.
I was offered almost every film in town (
Laughs
). People don't realise how much effort went in making
Mr India
. We spent hours on the sets just to hide a wire that held a Coca Cola bottle in mid air. There were hours spent on thinking about the minutest of the details. We didn't even have a green screen (
against which you shoot a subject when you want to put your background during post production
). In fact, we did one shot on it and it turned out really bad.
'I think audiences weren't completely ready for a film like Mr India'
Last updated on: May 25, 2012 16:57 IST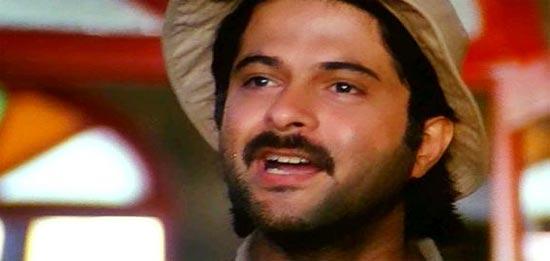 How did you evolve as a filmmaker and storyteller after the film?
I never allowed myself to evolve into making a film of a particular genre. My films have always been different in content.
I made Masoom, which was followed by Mr India, which I followed up with Bandit Queen. After that, I made Elizabeth and Four Feathers and so on. I have always tried something new.
Time and again you have said that Mr India was ahead of its time...
I actually say it as a criticism because I think audiences weren't completely ready for a film like Mr India. One of the reasons why the film has lasted till today is the simple fact that it was 10 years before its time. If the same film made in the exact manner were released today it would become a huge blockbuster.
'I think there should be a new director for Mr India 2'
Last updated on: May 25, 2012 16:57 IST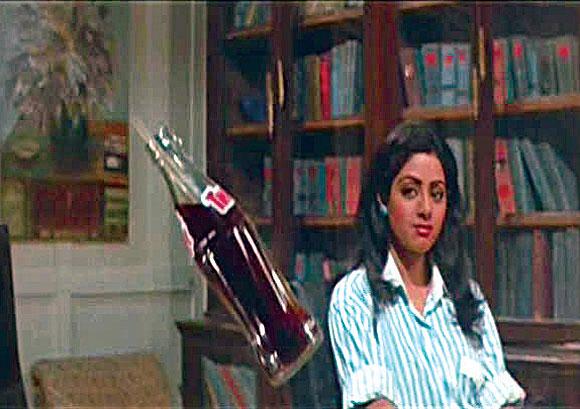 In these 25 years, do you think Mr India has had an impact on the way films are made in India, especially in Bollywood?
I don't think so. If Mr India had impacted Indian cinema, we would have many more films of that kind and maybe Mr India wouldn't have sustained its popularity. Mr India is so popular because it is still one of its kind.
Our film was adventurous. We were unafraid when we were making Mr India. I think 99 percent of the films which have been made or are being made are not very adventurous. People are still afraid of taking risks.
What is happening with Mr India 2?
I don't know. I have heard that there are intentions to make Mr India 2. Boney and I have chatted about it a lot of times. I have no idea who is going to direct the film. I have also heard that Salman Khan has been roped in to play a pivotal role, but I don't know anything.
Would you like to direct the sequel?
It all depends on what I am doing at that time. If I am not doing anything, I might think of taking it up. Although my feeling is that there should be a new director because I might tend to repeat myself. A new director might be able to add some freshness to it.