Sanjay Leela Bhansali: I'm obsessed with Madhuri Dixit
Last updated on: May 27, 2011 13:12 IST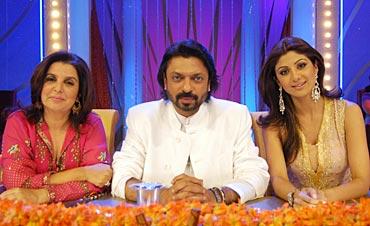 Filmmaker Sanjay Leela Bhansali is all set to judge the Indian version of music mogul Simon Cowell's singing reality show, The X Factor. The Saanwariya filmmaker will be accompanied by singers Sonu Nigam and Shreya Ghoshal.
In conversation with Rajul Hegde, the director talks about his stint as a reality show judge, his X factor and his favourite actress.
Why did you stay away from television after Jhalak Dikhla Ja?

Jhalak was a wonderful experience but it was important for me to get back to films since I am a director too. After Guzaarish I had some time before my next film, so I decide to do this show. I thought it'd be a good idea to do a reality show after four years. Besides, people might get bored if they see me in every other show.

What is X factor according to you?

I don't know how to define it. Finding that quality in singing is going to be challenging. The winner willl have to be a complete performer, someone who is able to express effectively through their songs.

I want to see a performer. In India, Kishor Da (Kumar) was a complete entertainer, he had that X Factor. He did what he felt like doing and everything just came from his heart, his singing, dancing, acting

'I'm still discovering my X factor'
Last updated on: May 27, 2011 13:12 IST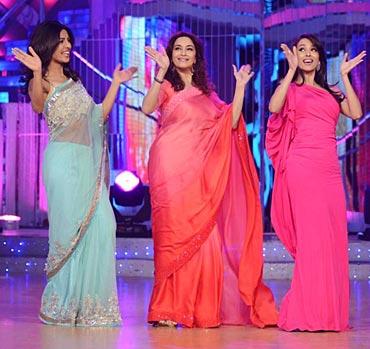 What is your X factor?

I am still discovering it. I feel it's my hard work. I work like a dog. I know I have something in me but as I said am still finding it. X factor is for another person to see into me but not for me to see in myself.
Will the X Factor contestants get a chance to sing for your film?

Yes. If someone really touches my soul why not! I have worked with a lot of newcomers, be it Vibhavari in Guzaarish or Monty, Shail Hada or Ismail Darbar. New people bring new energy. They don't come with excess baggage and they give you a lot more. If the person is good then I would take them.

Were you careful about making remarks and giving feedback while judging Jhalak?

Oh yes! I feel it is important to respect contestants on national TV, celebrity or not. You don't have to be rude. I had to judge Rati Agnihotri (senior actress) and a fellow director like Mahesh Manjrekar, so had to be careful with what I said. When you treat someone with respect and dignity, there is a lot of fun to it. Bad behaviour on TV is quite nauseating and putting off.

'Madhuri loved Guzaarish'
Last updated on: May 27, 2011 13:12 IST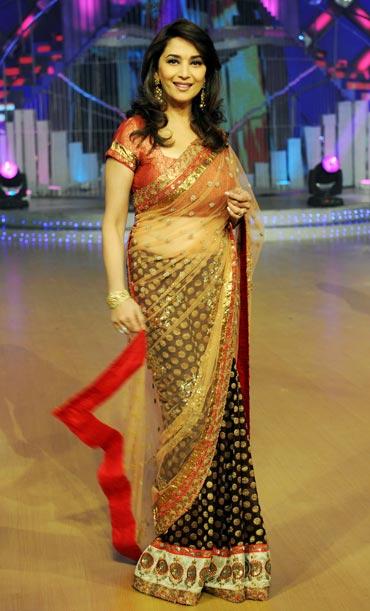 Did you watch Madhuri Dixit on Jhalak?

I waited for two-and-half years during Khamoshi to ask her to read the script but I couldn't get through to her. So I made the film without her. During Hum Dil De Chuke Sanam also I tried but it did not happen. Then I ensured that in Devdas Madhuri was there.
When we were doing the film she called saying she was getting married and asked if I still wanted her in the film. I told her that it didn't matter if she was getting married or having kids, I still wanted her to play Chandramukhi.
I waited for four years as a director to see her dance as Chandramukhi, whereas in Jhalak Dikhla Jaa the contestants got to see her every two minutes. I was very upset with this. I felt it was unfair. She is such a great artist. She lights up each one of her performances and that is her X factor. I've wanted to direct her in all of my films, right from Khamoshi. I am obsessed with her. No other director is as obsessed with an actress (smiles).
Do you keep in touch with her?

With our busy schedules, it's difficult to meet on a regular basis. But yes we did speak on the phone. She saw Guzaarish and called me to say that she loved it. It meant a lot to me.