Priyanka Chopra: I like taking risks
Last updated on: June 22, 2012 13:50 IST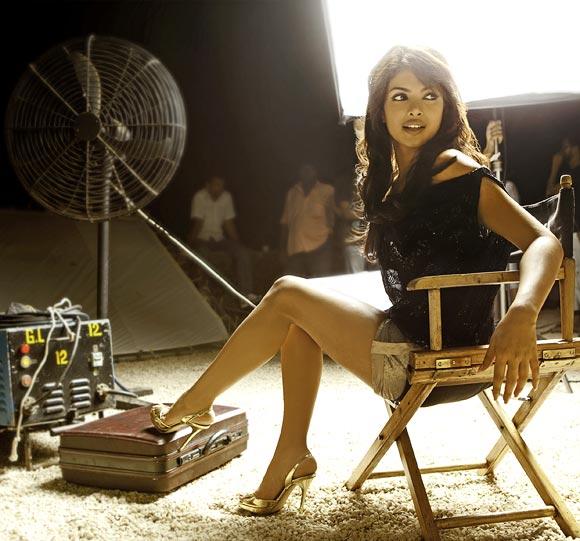 Priyanka Chopra had a cracker of a new year with her film Agneepath breaking box office records upon its release in January. The actress' new film Teri Meri Kahaani hits screens today.
 
In this interview with Patcy N, the actress explains why she does the roles she does.

Teri Meri Kahaani is releasing today. What's going on in your mind?
 
We are excited and very proud of the film. We think it's a very sweet film. It is something that everyone can relate to.
We are getting tired (of promoting the film so much), but we are excited about everybody watching the movie.
'Reviews matter only to a certain extent'
Last updated on: June 22, 2012 13:50 IST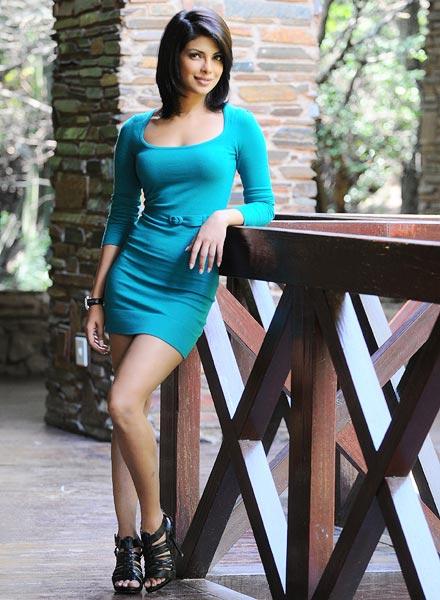 The film's tag-line says 'Thrice upon a love story'. What does it mean?
 
'Thrice upon a love story' because there are three stories in the film. No other film before has had three different films intergated in one.
It is not about purvajanam (reincarnation). Nobody is dying in one life and meeting in another life.
They are not even telling each other that I have met you in my past life... there is nothing like that in the film.

It is three different stories of three different couples based in three different periods -- 1910, 1960, 2012 -- and in all the three we play three completely different characters.
 

'We consulted Asha Parekh and Saira Banu to get the parts right'
Last updated on: June 22, 2012 13:50 IST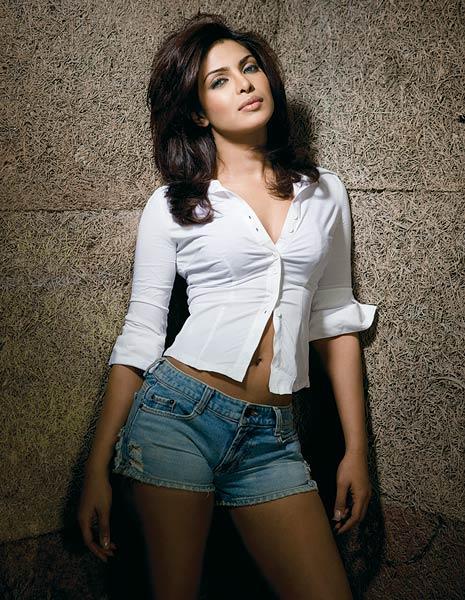 There was a lot of variation in the character you played in Saat Khoon Maaf and it is the same in this film.
 
I love challenges and in this film, the challenge was how differently I could portray the three characters.
The script helped a lot as the three characters were written differently. In 1910, I am Aradhana who is a Sardarni (a Sikh girl) so I have a Punjabi accent.
 
In 1960, I play an actress named Ruksar so for that I consulted Saira Bano to get the part right. Manish Malhotra, who is doing my costumes, spoke to Asha Parekh. She gave us lots of insights into the life of actresses in those days.
Ruksar is from Lucknow so we have added Urdu to her dialogues, the way she walks and talks is with lots of tehzeeb (manners).
 
In 2012, I play a contemporary character called Radha who is just like me -- confident, modern but at the same time vulnerable.
'Don't think there's any competition between us and Gangs Of Wasseypur'
Last updated on: June 22, 2012 13:50 IST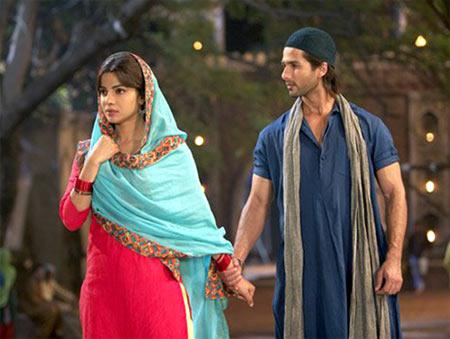 Do you think critics and reviews matter?
 
Critics review films for the many people who read newspapers and decide (on that basis). But there are so many films that are panned by the critics and still do well at the box office.
So I don't think it makes that much of a difference because eventually the audience goes and watches a film that they like and which touches their hearts. It has nothing to do with anyone's opinion.
But, yes, word of mouth and critical reviews matter to a certain extent.
 
There is a strong buzz around Gangs Of Wasseypur which also released today.
 
I don't think there is any competition. The films are of different genres. Ours is a cute love story and Gangs... is a violent, hard-hitting film.
I haven't seen Gangs... but I have spoken to Anurag (Kashyap, director) about the film and I am very excited. I want to watch it too.
'I always try to do something new in all my films'
Last updated on: June 22, 2012 13:50 IST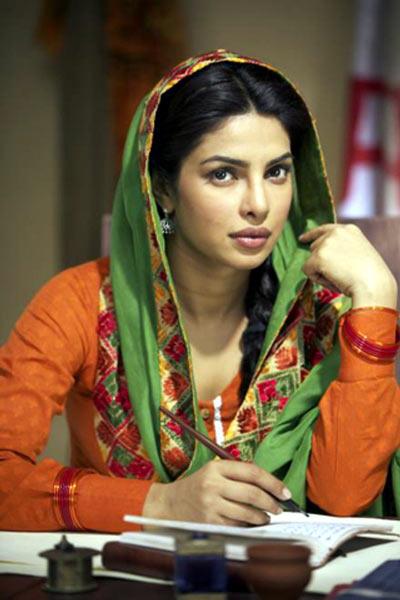 Tell us about your music album.
 
I have been singing since childhood; my father is a good singer.
When Universal approached me for the album, it struck me as an interesting idea. I am working on it. When you hear my first single, I hope you will support me.
 
Your films are doing well. Has your sense of responsibility increased as a result?
 
There was a phase in my career when my films did not do well. And there is a phase when my films have done very well.
I'm grateful that I have at least one film that does well at the box office every year. It feels nice and boosts my confidence.
I always try to do something new in all my films. I like taking risks whether it is in conventional films or unconventional films.
Saat Khoon Maaf was a drama, Don 2 was an action film and in Agneepath, I played a girl from a chawl. And now there's Teri Meri Kahaani, a completely different love story.
It is more fun to do different kinds of films than to think which film will do well and which won't.
'Not doing a film with Salman Khan'
Last updated on: June 22, 2012 13:50 IST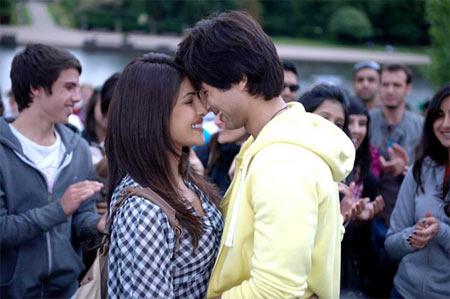 You said the character of Ruksar is very close to your heart. How do you relate to Ruksar?
 
I did not say Ruksar is close to my heart. I said she is the most interesting because I got to play a superstar actress of the 1960s.
I got to wear the glamorous clothes of those days, don big hair-dos and speak the way actresses spoke then. I loved all those things.
 
I liked the 1910 character a lot because it is also set in a certain period which normally I would not get to play.
Are you doing a film with Salman Khan?
 
No, that's a rumour.