'I'd go to Housefull 2 sets without knowing what to do'
Last updated on: March 28, 2012 18:46 IST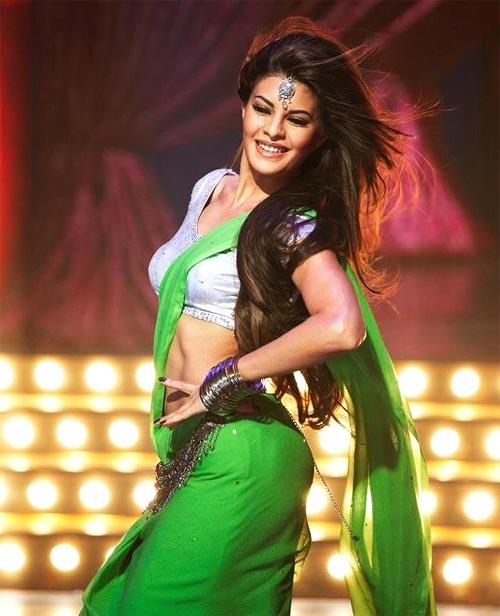 After an item song in Housefull, Jacqueline Fernandez has a full-fledged role in its sequel. But it may not be thanks to the film's director, Sajid Khan, who is rumoured to be Jacqueline's beau.
As the actress says, Sajid is not her mentor, and the credit for her success is really all hers.
Jacqueline talks to Sonil Dedhia about her new film, and clears the air about controversies surrounding her.
You had an item song in Housefull and now a full-fledged role in the second venture.
I had a small introduction in Housefull so I got a taste of what it is going to be like. I was picked up for the item song in a matter of two days and in those two days, I had pranks played on me and was pushed around and was completely traumatised (laughs).
Sajid (Khan) mentioned to me during that time that he would cast me in Housefull 2. Bollywood being Bollywood, you hear promises all the time. People usually just talk and never commit, so when I got the call from Sajid Nadiadwala I thought they are pulling my leg. But they actually kept their word.
What made you take up Housefull 2?
I had no narration, and no idea about the role. I was to play the lead, to be at par with Asin, to pair opposite John Abraham, and work with all these amazing actors. 
It's Nadiadwala's production so there are times when you don't even ask for a narration, you don't care what the script is... it was one of those moments. So, I would go to the sets each day without knowing what my scene was. I wouldn't know what I was supposed to be doing.
'I was expecting Asin to look down on me'
Last updated on: March 28, 2012 18:46 IST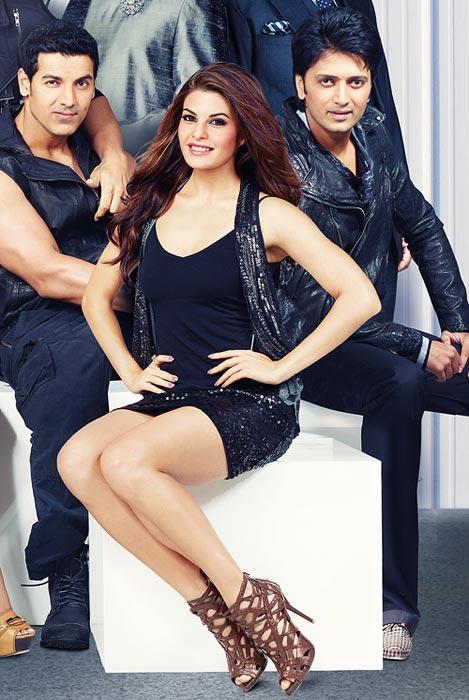 Just because it was a hit brand, you didn't bother about the story?
When it's the same team that's created magic at the box office in the past, you know you are in safe hands. When I look at offers, I think about the entire package and how it is going to work in my favour, or how it's going to project me. 
You know that a production will present you amazingly, and you know you are working with amazing actors, you know your director knows his facts well, so it usually is about the whole package. Until, of course, you have enough of a standing to venture out and do your own thing. 
I am fairly new so now I think what matters is my support in a movie.
How was it working with the other female co-stars?
Amazing. I didn't expect that, especially with Asin. I knew Shazahn (Padamsee) and Zarine (Khan) as we would meet at parties. I didn't expect Asin to be what I saw and what I see now. She is a superstar down South and she has done really huge hits in Bollywood.  
I was expecting someone who would look down on me a little bit and I didn't get it at all from her. In fact, she was really professional, sweet and kind.
My first shot was with Asin where we were to pull each other's hair and slap and call each other weird names. I really didn't know how well she would take it. I haven't worked with a superstar actress before. I thought am I allowed to touch her or am I allowed to talk to her like that. But she was really cool.
You changed your image with Murder 2 and now with Housefull 2, you are back to a more frothy movie. Was it a deliberate decision?
I think it's really important for actors to add some shock value to whatever they do. I think the audience gets bored very easily and it's really important to keep experimenting. 
Murder 2 was out of my comfort zone and something I was hesitant about. I didn't know how people would take it or how my family would take it. But at the same time, I had to take the chance to be different. A movie is a movie at the end of the day and you are just performing.
'It was my bad luck that I lost Krrish 3'
Last updated on: March 28, 2012 18:46 IST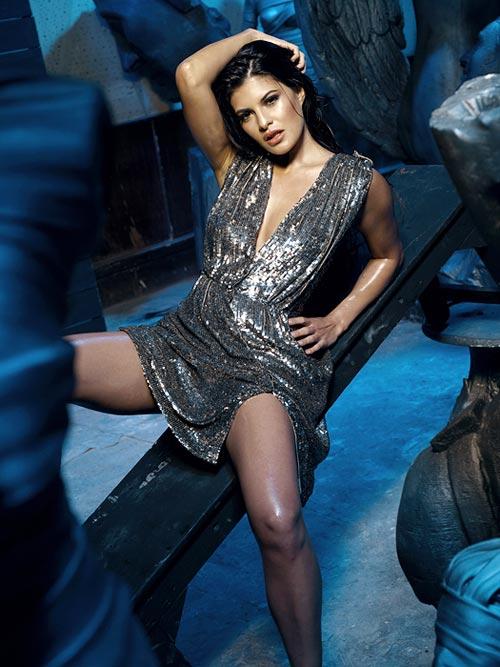 Despite the success of Murder 2, producer Mukesh Bhatt after its release said that you are on remote control. What do you say to that?
Unfortunately, I was signed for Raaz 3 before Murder 2 released, but nothing was discussed about Raaz 3. 
The minute we started talking about the role and the character and the narrations, we weren't seeing eye-to-eye. We weren't agreeing on various things and the last thing you want to do is to go into a movie feeling uncomfortable.
It was very mutual. Mukesh Bhatt is one of those people who'd say if you cannot do it you just got to tell me so that we go ahead and find someone else. 
He was amazing to work with. No matter what he said in the media, I know if I bump into him he will always greet me nicely. 
I owe him a lot for giving me Murder 2. It was my first hit and it opened many doors for me so I will never ever grudge it. 
You seem to be doing many sequels lately.
I think this is the time of sequels. People are tuned in to the fact that when you have a great brand you have to take advantage of it. All the movies that I was offered last year were sequels. They are the safest and easiest to go with. 
Were you approached for Krrish 3?
Yes, I was and I was even signed on for the movie. It was just my bad luck that at that time I just couldn't handle dates. Krrish 3 had an international crew coming down, as did Housefull 2 and Raaz 3. I had to take a call that the dates could not be resolved and I had prior commitments. I can only say it was my bad luck.
There were reports that you turned down the film because of a smooching scene.
I don't know how that happened. I had a full narration because I was signed on. Krrish 3 has an amazing script, it was a beautiful role and it's a family film, so there was nothing that could have put me off.
'It's really annoying that the media latches on to a story and they just link it to everything'
Last updated on: March 28, 2012 18:46 IST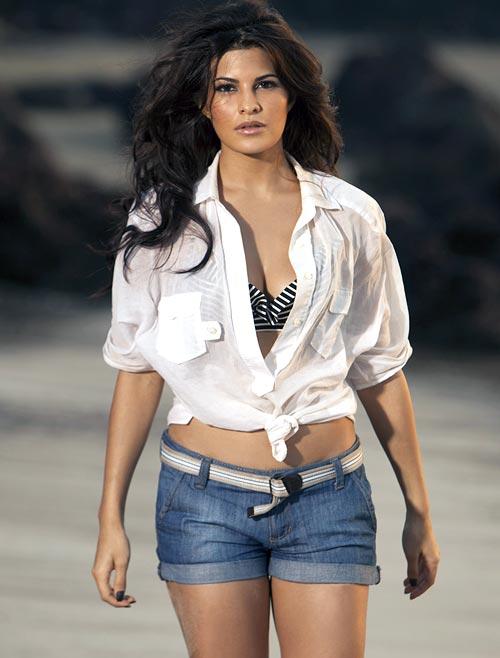 The same happened in the case of Raaz 3 where your clothes were said to be the point of conflict.
It's really annoying that the media latches on to a story and they just kind of link it to everything that happens around my life. No one gets to the root cause maybe because it isn't sensational enough. It seems to be haunting me and I'm hoping things will just move on. 
Nothing speaks more than a hit film and when the audience accepts you then nothing that's written about you matters any more.
What is the difference between Sajid Khan the director and Sajid Khan the person as you know him?
No difference. What you see is what you get with him. Everything is black and white for him. He is very honest and he is very dignified.
Does he advise you on what films to do?
No. It's important that I make my own decisions. Despite not being from the industry it's easy for me to make mistakes as I don't know how people work. It's better to make your own mistakes and learn than base your decisions on someone else's advice.
There were rumours that Sajid Khan and you were dating. Did it affect you?
I think your personal life shouldn't be shared with the whole world. The controversies were very shocking for me last year. How fast things were moving, how big the stories were getting last year. I just found it was unfair and it was getting out of control. Stuff like marriage being written about, meeting parents... it's really uncalled for. I didn't know why I was being picked on.
'I have been approached for a Hollywood film'
Last updated on: March 28, 2012 18:46 IST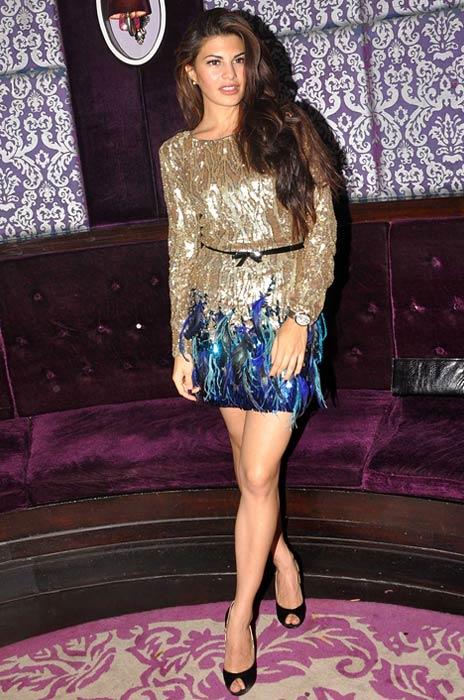 Who helped you during this phase?
I was on my own. I was the loneliest at that time. What helps is you see that it happens to the biggest of stars. All you got to do is hold your ground and maintain a dignified stand and let your work do the talking.
Is it true that you have signed a Hollywood film, Definition of Fear?
Yes, I have been approached for that. Nothing has been signed yet. Talks are on. I haven't explored the international side of cinema yet.
You are also doing a cameo in a Sri Lankan film.
I think it's really cool because I always had a lot of support from Sri Lanka. People there are major Bollywood fans and for them to see a fellow Sri Lankan in the movies is quite an achievement. 
Right now our country is shaping up and our film and glamour industry is opening up so I want to be there to show support or be a part of it.